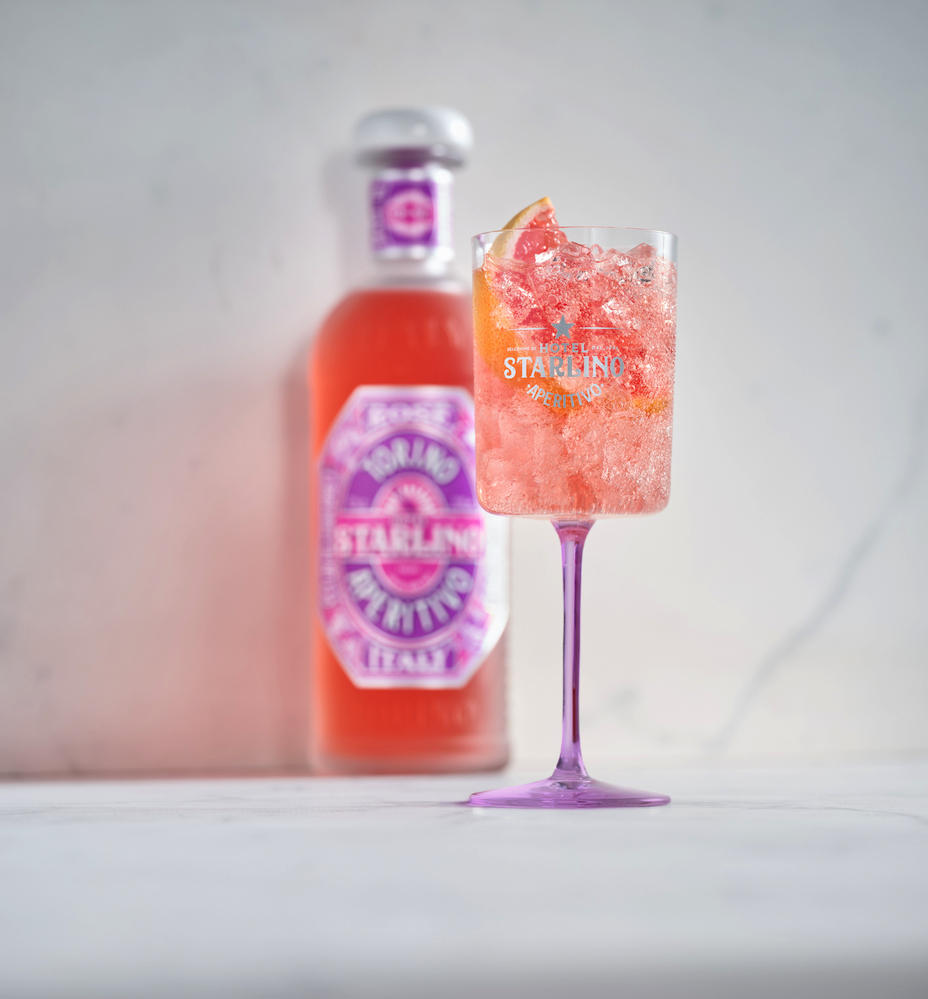 The relaxed Italian elegance of aperitivo hour comes to Australia with Hotel Starlino, a range of three beautiful products: Rosé Aperitivo, Orange Aperitivo and Rosso Vermouth. Aperitivo is a tradition we fell in love with during our many travels in Italy, and we're looking forward to similarly indulging at home over summer.
Crafted in Turin, the birthplace of modern vermouth, the Torino Distillery has delivered a fresh take on the classic aperitif with this all-natural-flavoured range.
Rosé Aperitivo is a sweet vermouth infused with pink grapefruit, orange peel and natural botanicals, in an apothecary-style bottle inspired by Italy's Liberty style (Italian art nouveau). We loved its clean, fresh plum and cherry flavours with a hint of rose petals at the end.
The aromatic Orange Aperitivo is rich in zesty fresh orange flavours and herb/spice, with a base of Italian wine and flavours of blood orange and peach. It is rich, full-bodied and semi-dry.
The Torino Distillery has been producing vermouth for more than 100 years. This modern Rosso Vermouth is sweet and rich, infused with vanilla and aged for more than 30 days in Bourbon barrels. It is richly textured with enticing notes of raisin, macerated orange, tea, carob and nutmeg, balanced out with a smooth subtle spice finish.
The drinks can be enjoyed with tonic, soda, sparkling wine or simply on the rocks. If a cocktail is more your style, they make a great addition to classics like the Negroni, Manhattan or Royale.
Hotel Starlino's Australian Ambassador, Karel "Papi" Reyes, says there is renewed interest in vermouth and aperitifs globally, and these bright, modern, fresh takes are the "next generation". They bring a fresh new face to the popular spritz category. ABV on each is 17%.
The products have a recommended price of $34.99 each, available from Dan Murphy's, Boozebud, Amazon Au and Discerning Drinks Co.