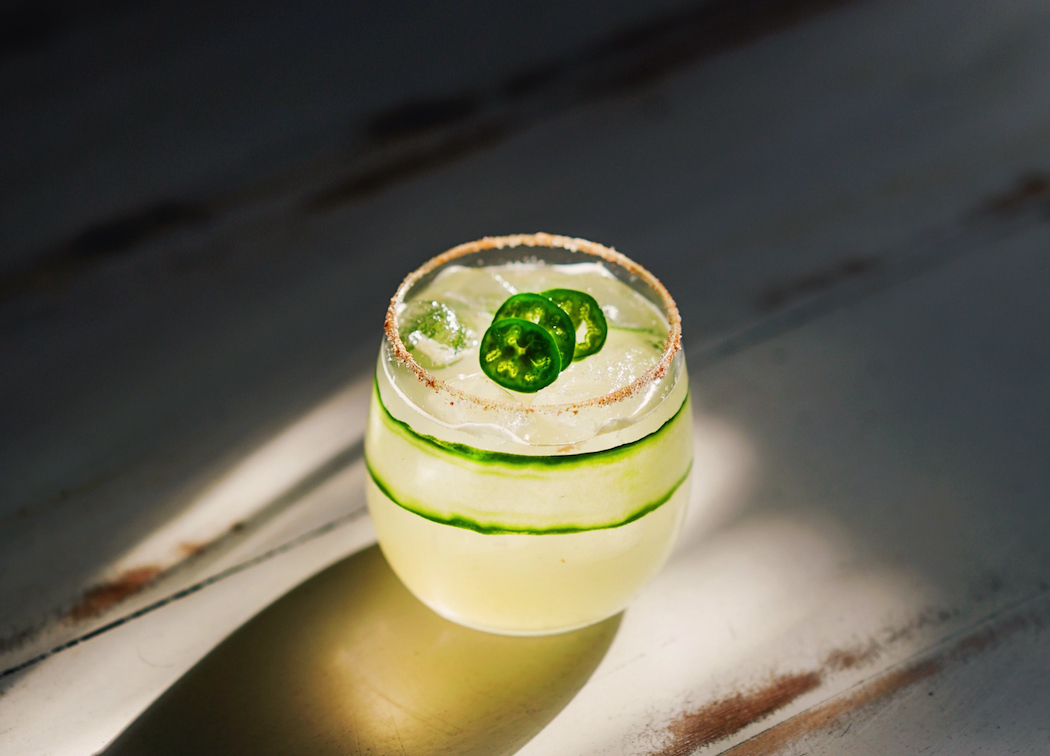 With Day of the Dead celebrations about to begin, people will be crushing even harder on the Margaritas this weekend, and we've got a deliciously different Spicy Cucumber Margarita cocktail recipe for you to try.
Mexico's tequila-based cocktail is one of the world's most popular drinks and it appears to have been the cocktail of choice during lockdown. Depending on which reports you read, it was the most googled cocktail during 2020.
Interest in the tangy mix of fresh lime juice, tequila and orange liqueur typically surges in summer and around Cinco de Mayo (May 5). And what else would you be drinking during Día de los Muertos, Mexico's colourful Day of the Dead celebrations?
Day of the Dead & Halloween
Although the two have become somewhat intertwined in America, Day of the Dead and Halloween are not the same. Day of the Dead is a joyous celebration to remember deceased family members. Held on November 1 and 2 – All Saints' Day and All Souls' Day on the Catholic calendar – its roots go back to pre-Hispanic days.
Halloween, on the other hand, is a dark night of terror and mischief. It has ancient Celtic roots, as you'll read in our post about the origins of Halloween. The clay and sugar skulls used in the Day of the Dead celebrations are now often popular for Halloween dress-ups.
In this crazy, scary pandemic year, when you buy a 700ml bottle of Sierra Silver tequila you'll also get two skull-decorated face masks and a bottle of sanitiser to help you join in the fiesta. Here at Food Wine Travel, we're already sporting the colourful masks, and let me tell you, they're very cool!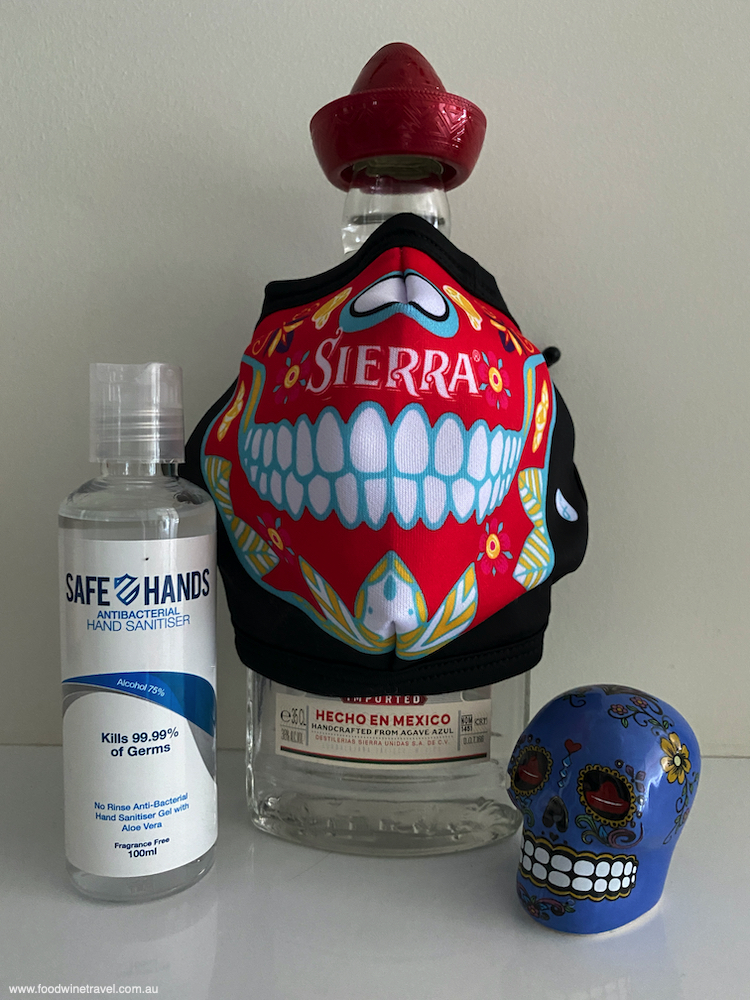 Pardon the pun, to help get you into the spirit of Day of the Dead, why not go for something a little bit different from the classic Margarita and try this Spicy Cucumber version?
Spicy Cucumber Margarita Cocktail Recipe
120ml Tequila
60ml fresh lime juice
30ml Cointreau
1 cucumber, sliced into thick coins
1 small jalapeno, thinly sliced
Optional garnishes: extra thinly-sliced cucumber rounds, extra jalapeno slices, and/or lime wedges
Add all the ingredients, except the jalapeno, into a blender. Pulse for 1 minute. Strain the liquid into a cocktail shaker. Add the jalapeno slices and muddle until the Margarita has your desired level of heat. Add a handful of ice and shake the mixture vigorously for a few seconds. Strain into serving glasses that have been rimmed with salt. Top with the garnish of your choice.
Sierra Silver tequila is available at Dan Murphy's, BWS, Liquorland and most alcohol outlets. Recommended retail price: $52.99.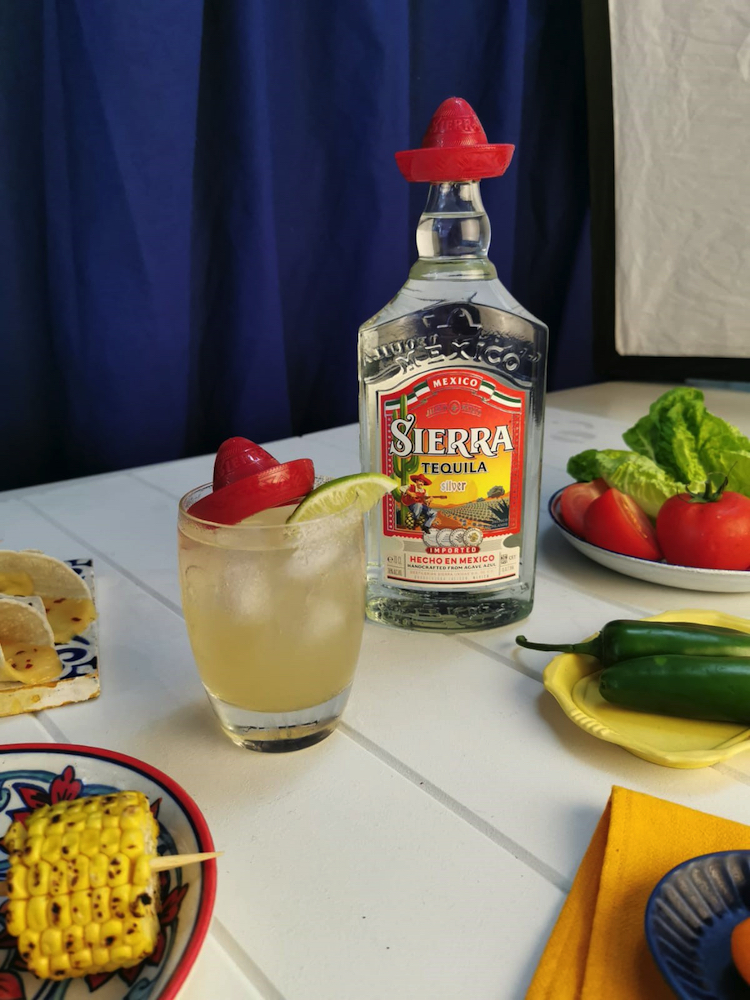 Food Wine Travel was provided with a sample bottle each of Tequila and Cointreau. Cheers!