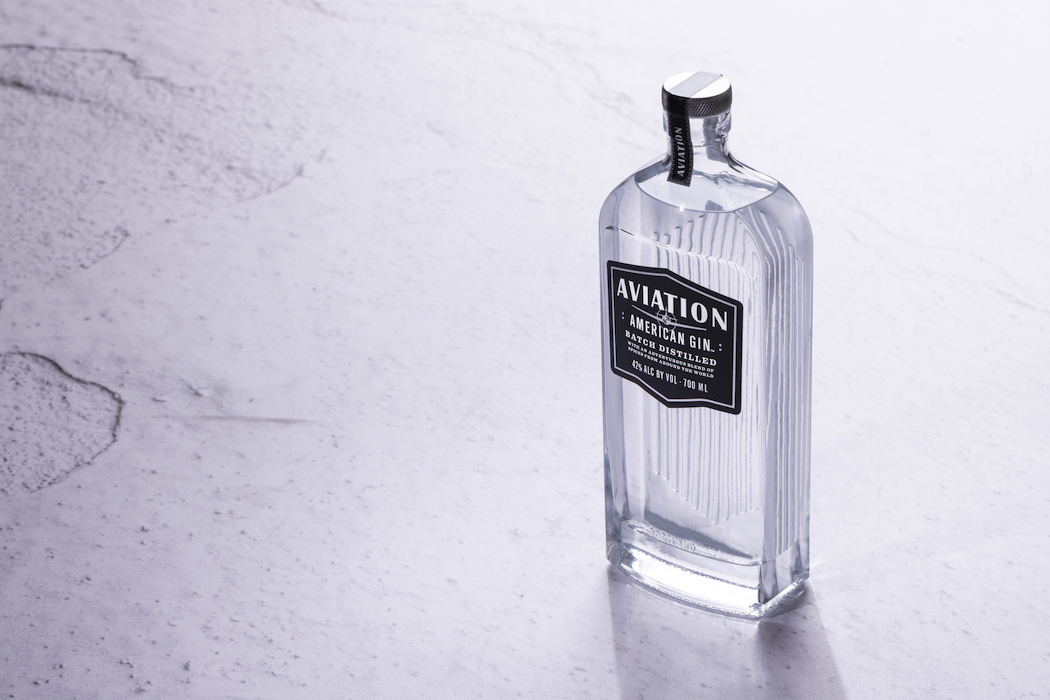 Buckle up for the ride, Aviation Gin is taking off in Australia, just as it has in the U.S. where it is one of the biggest selling brands in the premium segment. Loved for its blend of botanicals emphasizing citrus and lavender notes more than juniper, it is soft and smooth but still with the signature earthy taste of gin.
It takes its name from the Aviation cocktail, a drink created in the early 1900s that combines gin with maraschino liqueur, crème de violette, and lemon juice. Served straight up without ice, the classic Aviation cocktail is garnished with a cherry, and the gorgeous light purple colours looks so pretty. There's a lovely recipe on the SBS website.
Given the story behind the name, it's fitting that Aviation Gin comes in a bottle that looks quite Art Deco with its flask-like shape, black label and silver cap.
Aviation American Gin was created in 2006 in Portland, Oregon, by bartender Ryan Magarian and distiller Christian Krogstad – Portland is famous for its craft beers but clearly it's also the birthplace of some mighty fine spirits. Ownership of the brand has passed through a few hands but since 2020 has been owned by the multinational Diageo company, with a stake held by Hollywood A lister Ryan Reynolds.
It's no secret that Reynolds adores it. "I've tried every gin on the planet and it is, hands down, the best," he said. "Also, I don't recommend trying every gin on the planet, just stick with this one." Check out some of his cocktail suggestions below.
The recipe for Aviation Gin includes 8 distinct botanicals – cardamom, coriander, French lavender, anise seed, sarsaparilla, juniper, sweet and bitter orange peel – steeped in a pure, neutral grain spirit. The result is a dry gin with full mouthfeel, earthy/spicy flavours and a cool finish. It goes beautifully in cocktails but is equally enjoyable flying solo.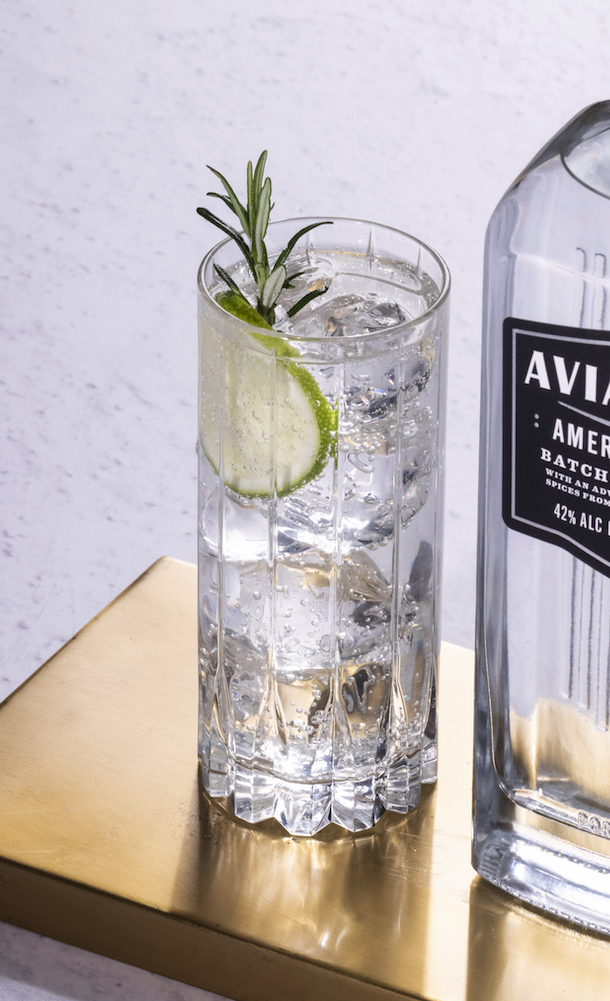 Simple cocktails from the funny man himself: Ryan Reynolds
Get on board with these suggestions from actor and comedian Ryan Reynolds.
The Vasectomy: a blend of 45ml gin with 30ml cranberry juice, 90ml tonic water, and a dash of lemon juice. Garnish with lemon. Check out this You Tube video on how to make it.
Rickey Reynolds: a blend of 30ml gin and 100ml soda water, topped with ice, in a highball. Garnish with a lime wheel and a sprig of rosemary.
Miracle On Ice: a blend of 2 parts gin, 1 part cold brew coffee and 1 part oat milk.
Aviation G&T: Place a lime wheel at the bottom of a highball, add 30ml gin, then 100ml tonic water, top with ice and another lime wheel.
Fly above the clouds, responsibly, with Aviation American Gin, available for an RRP of $79.99 from retailers nationally (42.0% ABV).
Discover more great cocktail recipes here.