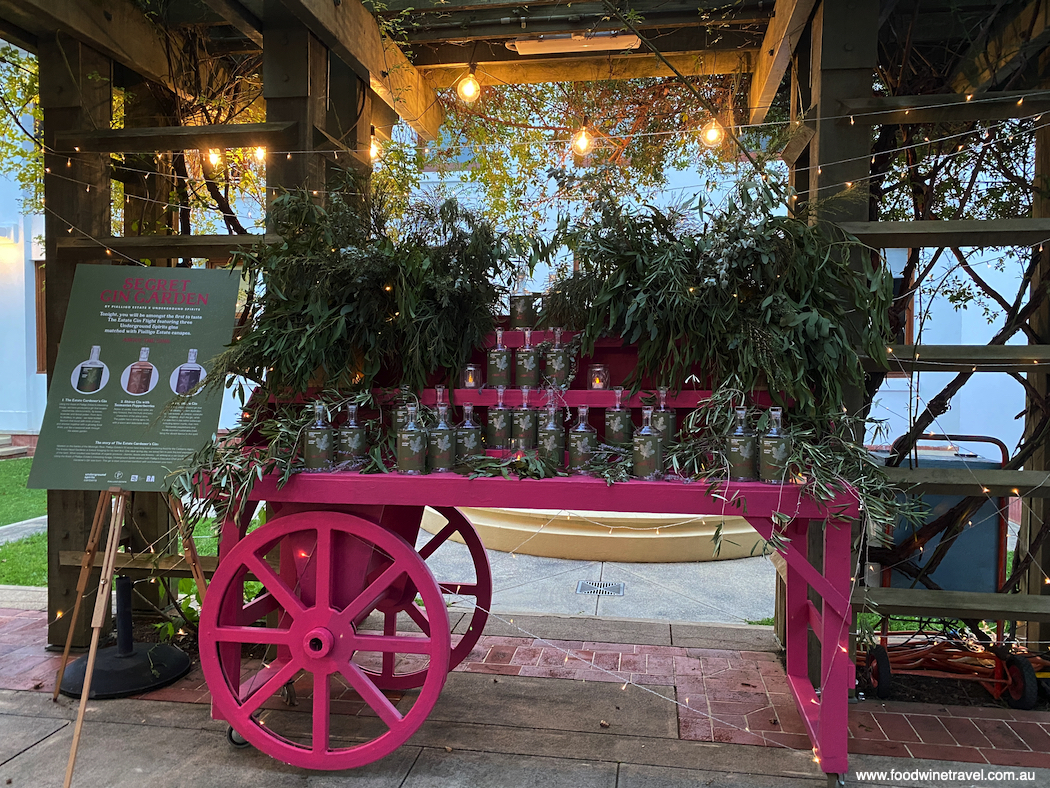 Gin lovers, here's an event you can't afford to miss!
The Secret Gin Garden is a private garden party held in the Hoi Polloi Courtyard of Old Parliament House (what a cracker of a name for this beautiful courtyard!) Festooned with fairy lights, it's a gorgeous setting for a collaboration between two dynamic Canberra brands, Pialligo Estate and Underground Spirits.
Held from March 4 to 20 as part of the Enlighten Festival After Dark program, the Secret Gin Garden is a celebration of Canberra's flourishing drink scene. The ticket price of $30 includes a gin paddle with three Underground Spirits gin tastings paired with three canapés designed by Pialligo Estate executive chef, Mark Glenn.
We had a sneak preview of the event and as well as loving the ambience of this very special location, we were hugely impressed with the canapés, the gin, and with a fabulous charcuterie board prepared by the Pialligo Estate team.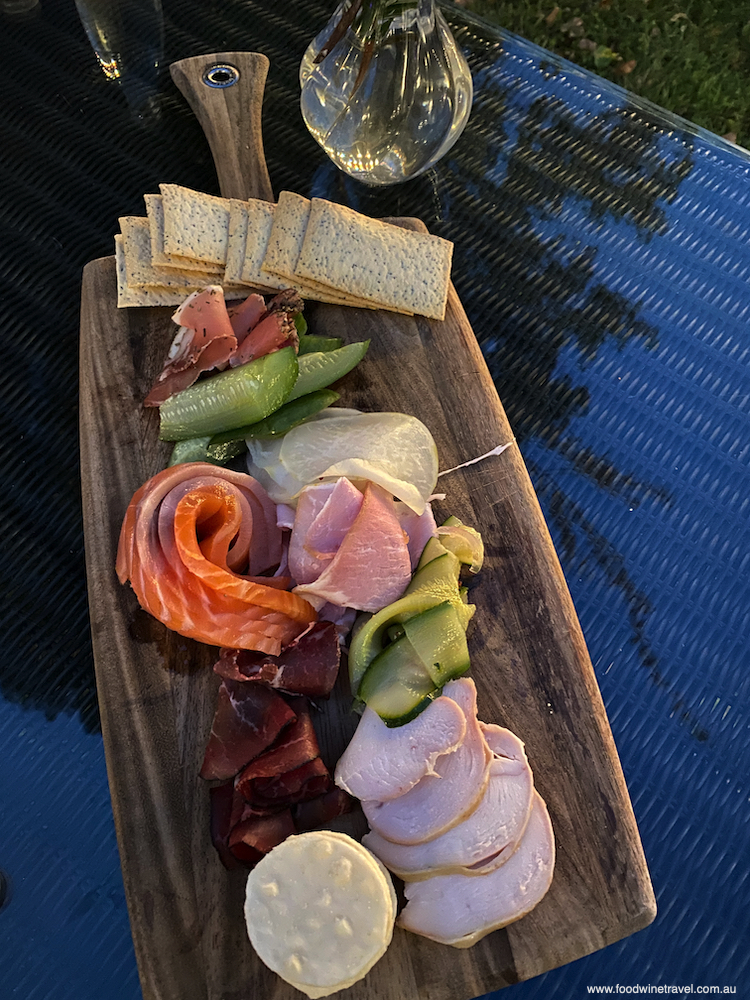 The charcuterie is one of a number of menu items available at additional cost for visitors to the Secret Gin Garden. Other food on offer includes oysters, a cheese plate, haloumi bun, hot dog and bacon bun, the last two made with sausage and bacon from Pialligo Estate Smokehouse. Also available at extra cost are Bentspoke beers, wines from Pialligo Estate, and highball drinks of various Underground Spirits' gin and vodka served with tonic or soda.
The tasting paddle has 3 gins from Underground Spirits, an enterprising Canberra distillery that has been producing exceptional small-batch spirits since 2017. Included on the paddle are a Shiraz Gin with Tasmanian pepperberries, and the distillery's Signature Gin, a juniper-forward gin with locally sourced basil and native botanicals such as lemon myrtle, river mint and pepperberry.
The third in the line-up is The Estate Gardener's Gin, which is making its debut at the Secret Gin Garden. This limited-edition gin was made using botanicals sourced entirely from Pialligo Estate, and as such, it really is the spirit of Canberra in a glass.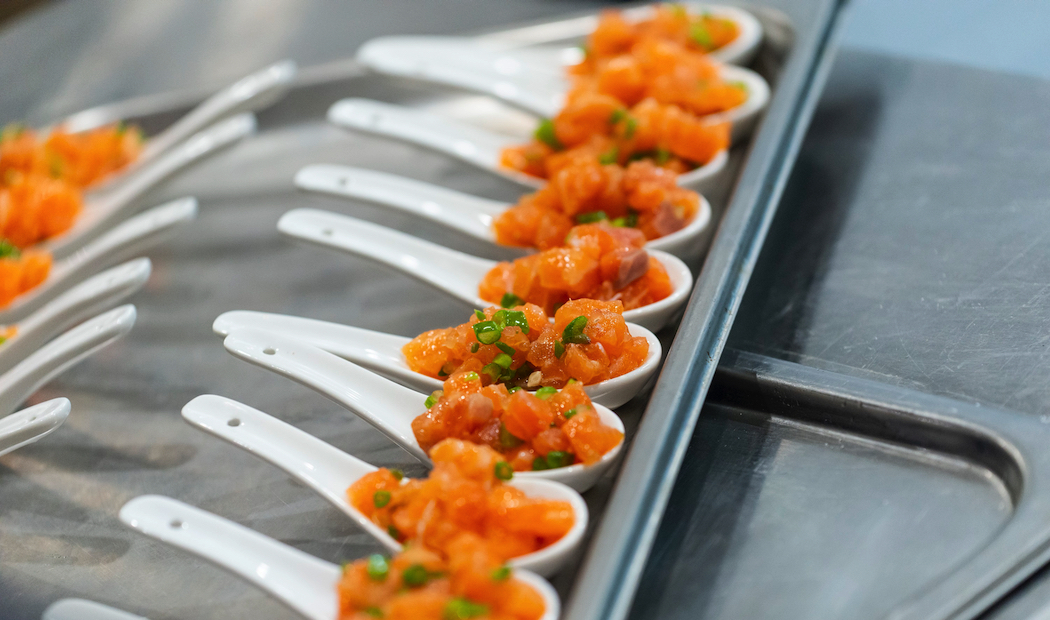 Using the finest of Pialligo Estate's springtime forage, the two brands worked together to produce a gin that boasts raspberries, blackcurrants, fig leaves, lavender, angelica, coriander, juniper and wild fennel pollen. All the fruits, leaves and flowers were found in a single day of foraging on the estate.
Underground Spirits' CEO, Claudia Roughley, said it had been a great collaboration. "They love our gin, and we love their authenticity. There's something very special about a gin that is truly created from the ground-up."
The label expresses this beautifully, with an earthy green tone reflecting the grounds of Pialligo Estate, vibrant magenta a nod to the fruits and florals within, and a feature fig leaf tying together the seasonality: "the gin was foraged in spring and will be sipped through autumn and enjoyed through the seasons," says Claudia.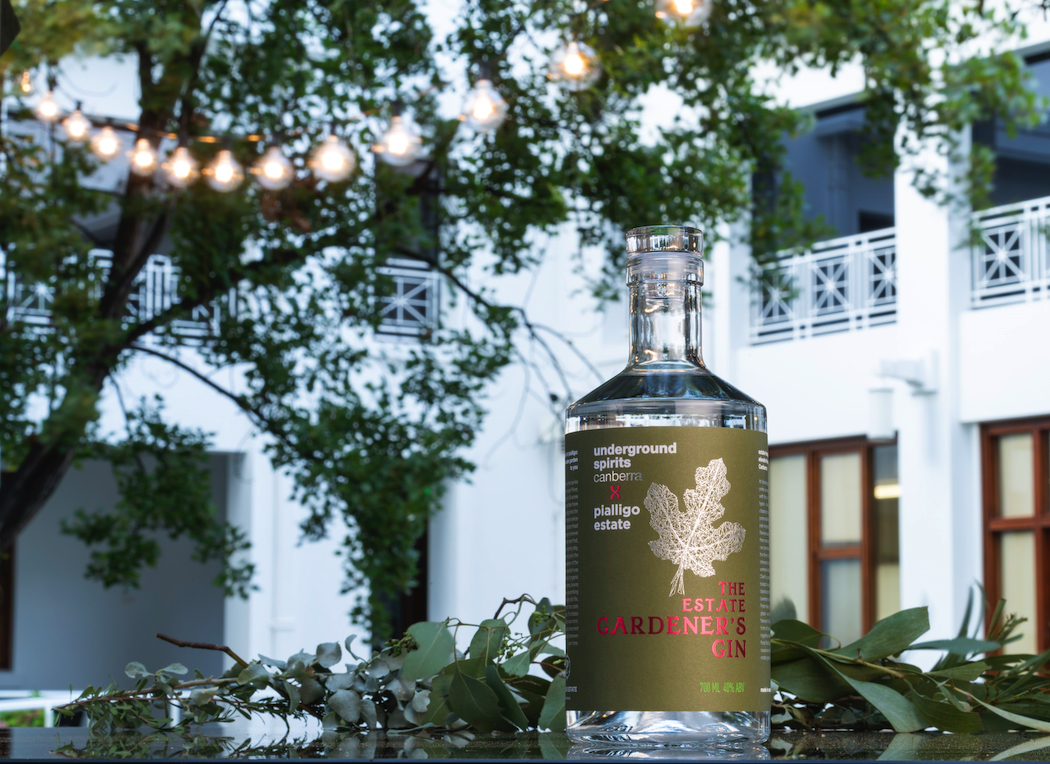 The hospitality operations manager for Pialligo Estate, Wayne Alger, told us they love working with local brands and they have other collaborations in the pipeline. An abundance of nashi pears, for example, will be turned into cider in a collaboration with Ravensworth Wines. We can't wait to taste that one.
Following its debut at Enlighten, The Estate Gardener's Gin will be available for a limited time on Underground Spirits website and via Pialligo Estate's cellar door. 
What? The Secret Gin Garden
Where? Old Parliament House – enter via a 'secret' back entrance.
When? 4 – 20 March, 2022
3 sessions starting at 6.30pm, 7.15pm, & 8pm
Cost? $30 for a tasting flight of 3 gins + canapés
Tickets: www.enlightencanberra.com
If you're looking for something to do after you've indulged in the Secret Gin Garden, head on over to the Night Noodle Markets or Van Gogh Alive.
If you enjoyed this post, you might also like our post on other Underground Spirits' products.