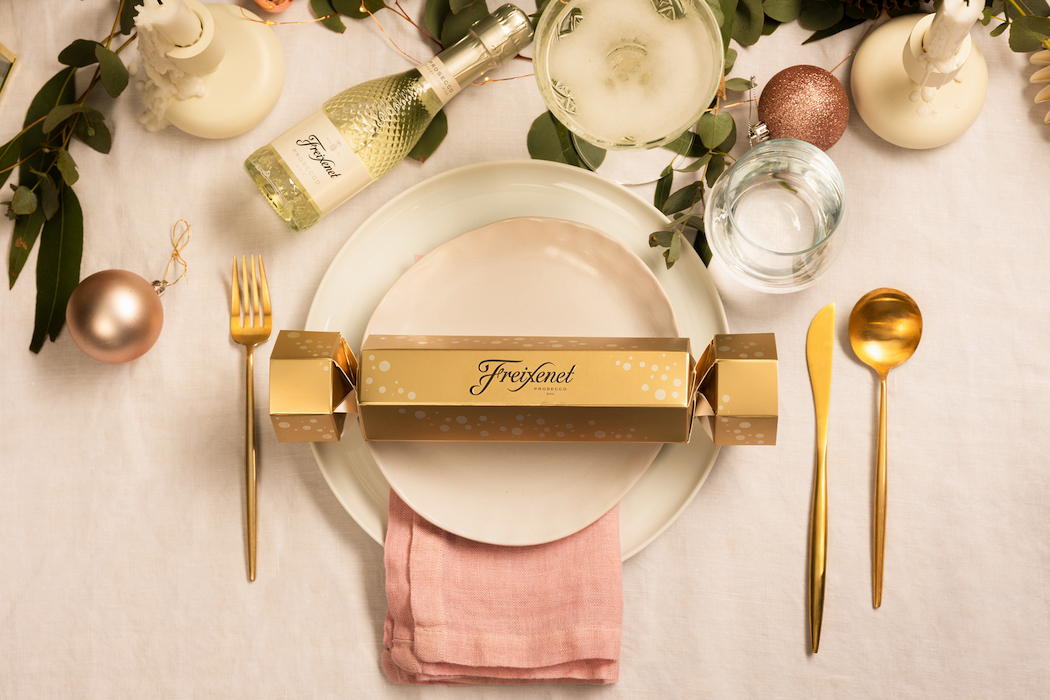 We've taken all the hard work out of Christmas gift giving with the Ultimate Drinks Gift Guide.
Give a little sparkle with Freixenet Bon Bons
These gorgeous Bon Bons not only make a stylish table accessory or gift, they're also very affordable at just $13 each. The gold and pink/silver Bon Bons contain a Piccolo-sized bottle (200ml) of Freixenet wine, one an Italian Sparkling Rosé and the other Prosecco.
The bottles feature Freixenet's signature diamond-cut design, adding a glamorous sparkle to any occasion. You could use them for Kris Kringle, a party favour or stocking filler, or alternatively, add festive flair to your table setting – they'd make a wonderful surprise bonbonniere for (adult) guests.
The Prosecco is crisp and refreshing with lively effervescence and green apple/citrus notes that pair well with seafood, chicken and antipasto. The blush-pink Sparkling Rosé goes beautifully with seafood, fresh fruit platters and desserts.
Instead of starting your Christmas feast with the pop of a Christmas cracker, now you can kick off the festivities with a pop and a fizz. The limited-edition Bon Bons are available from Dan Murphy's and BWS
---
Indulge with Baileys Summer Berry Pavlova Liqueur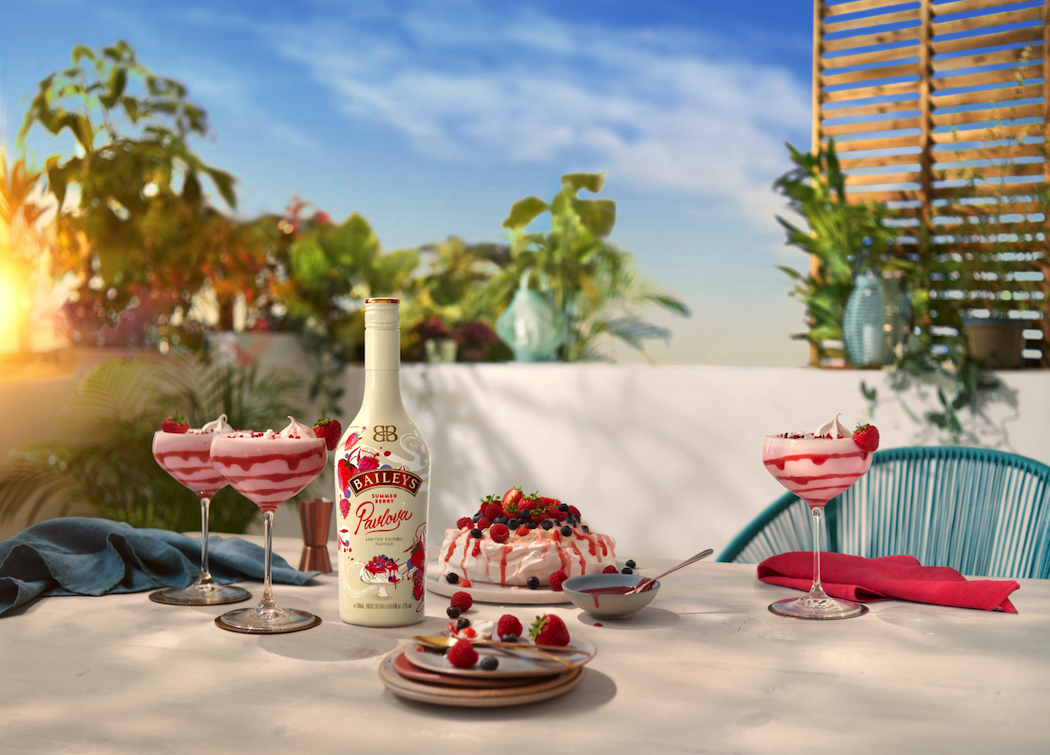 Run, don't walk, to pick up a bottle of Baileys Summer Berry Pavlova Flavoured Liqueur. The ultimate adult indulgence, it couldn't be more perfect for an Aussie Christmas. All the flavours from Australia's favourite summertime dessert are there: creamy meringue, strawberries, raspberries and blueberries. Available for a limited time only in liquor stores nationwide and online for $37.99.
---
Gingle Bells all the way to Christmas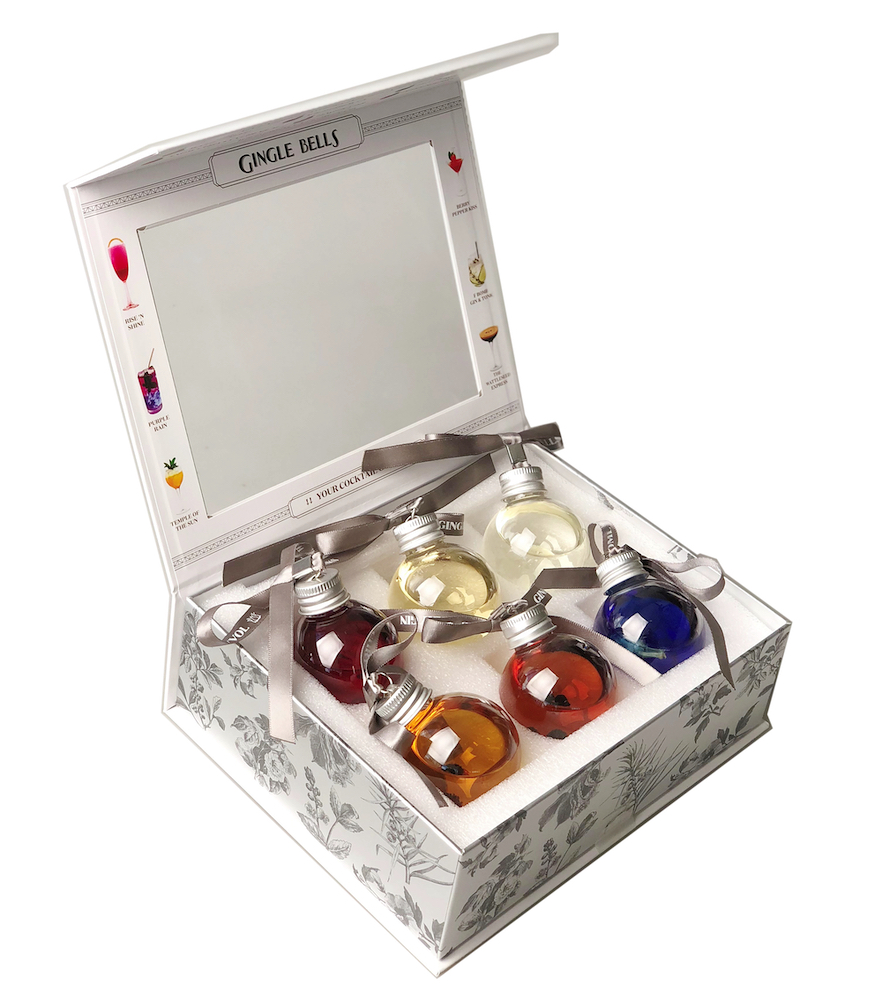 Gingle all the way through to Christmas with these eye-catching baubles. Created by the Wild Hibiscus Flower Company, the stunning gift set contains six baubles filled with gin that has been infused with a variety of botanicals. Flavours include Finger Lime, Butterfly Pea, Wattleseed, Snow Chrysanthemum, Wild Hibiscus, and Pepperberry.
Each bauble's flavour is visible with an ethereal botanical element in the centre of the bauble. A lovely gift for friends, family and colleagues, the gift sets really create the 'wow' factor (and individually the baubles would make great table decorations or party favours). Each bauble is threaded with a silver ribbon so it can be tied in a cute secure bow for decorating.
Cocktail recipes are provided for each of the flavours. The Butterfly Pea Flower Gin, for example, goes with a recipe for Purple Rain, a blue cocktail that turns pink and purple when lime juice is added. The Wattleseed Gin goes with a recipe for an espresso martini cocktail called Wattleseed Express, and the Wild Hibiscus Flower Gin goes with a refreshing Prosecco cocktail called Rise 'n Shine.
The Gingle Bells set is available for $79.00 online or from select stockists.
***Wild Hibiscus's 'gin-trepreneur', Lee Etherington, has also produced a very special gin which at $150 a bottle is one of the most expensive gins in the country (if not the most expensive). The Gingle Bells Finger Lime Gin is made only with fruit harvested on his own farm, and the bottle is very eye-catching with finger lime pearls suspended snow dome-like in the gin. It sounds like the perfect present for any gin-lovers in your life.
---
The cutest ever Retro Gin Fridge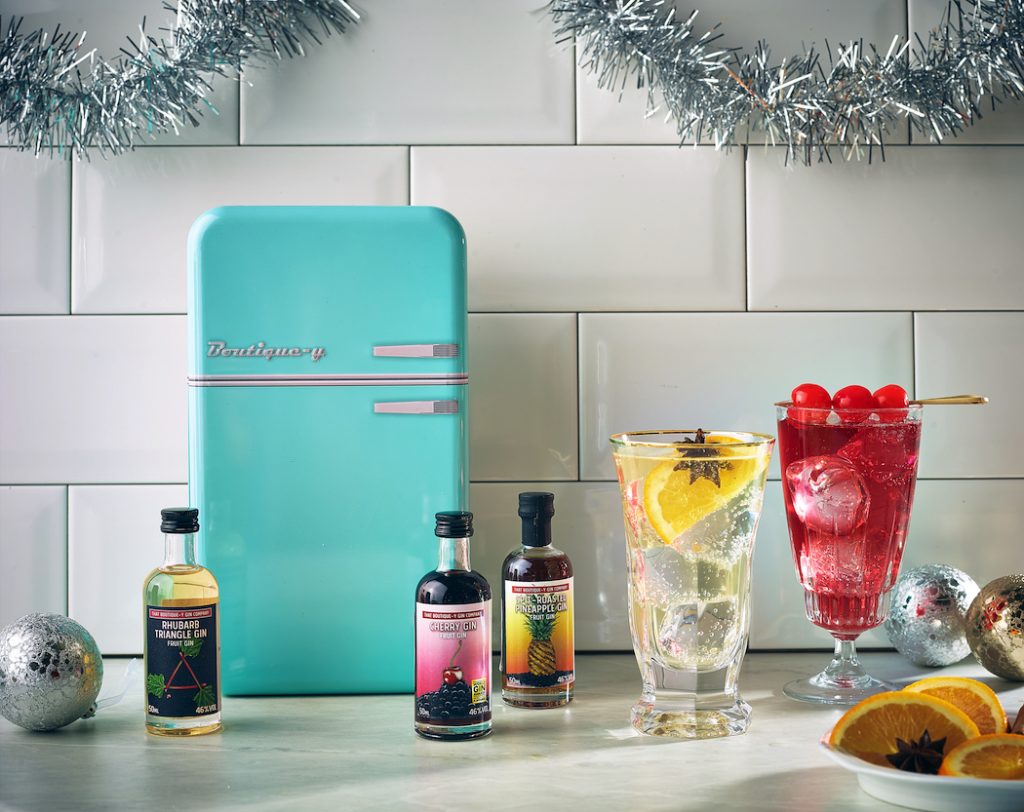 This retro-inspired fridge tin is the cutest gift ever, and if the recipient also happens to appreciate gin, that's a double score! The fridge contains 8 little bottles of gin in a range of flavours: Moonshot, Yuzu, Smoked Rosemary, Rhubarb Triangle, Spit-Roasted Pineapple, Strawberry and Balsamic, Finger Lime, and Cherry.
It's the perfect all-year-round gift for any gin lover, or even for someone testing the waters in the world of gin. The Drinks By The Dram Retro Gin Fridge Set ($95) is available online from David Jones and from Cellarbrations stores.
---
For the sophisticated, conscious cocktail drinker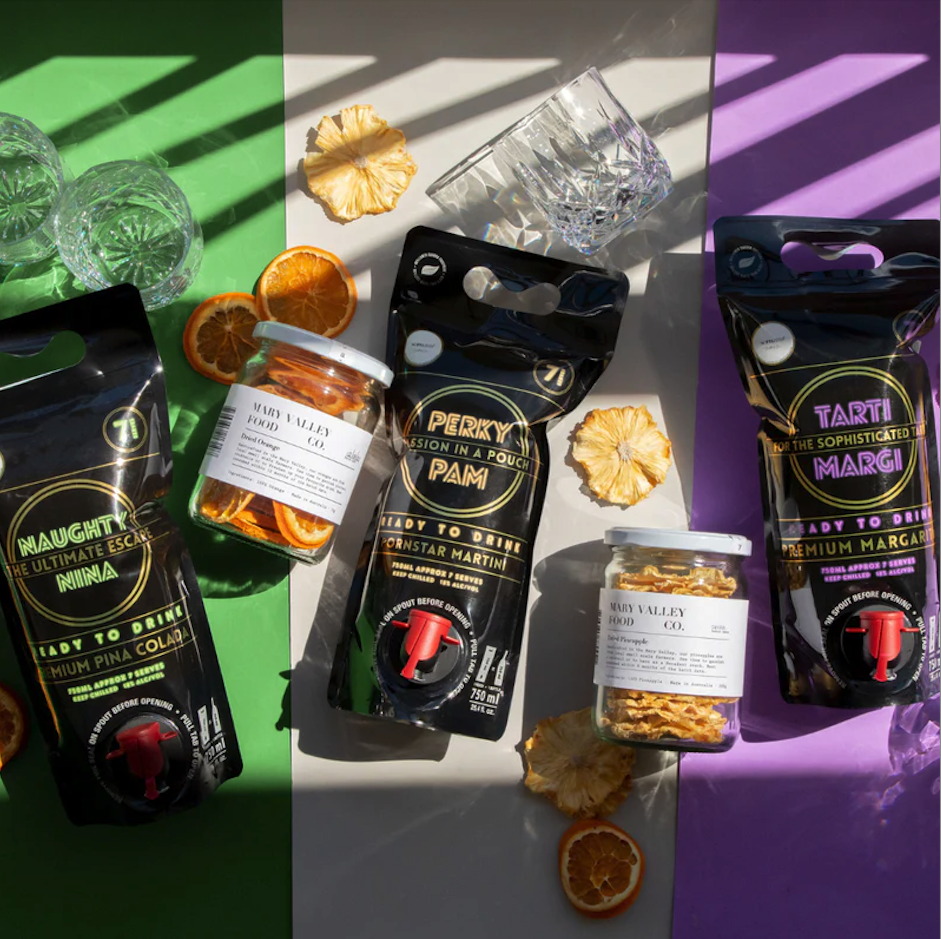 Based in the Northern Beaches of Sydney, the Sophisticated Cocktail Company produces ready-to-drink cocktails in "consciously made" packaging, ie. recycled, lightweight, stand-up pouches that have a much smaller carbon footprint than bottled products.
Yet they taste great (our tasting of the lychee martini attests to that) and they stay fresh for a good six months after opening, thanks to a smart nozzle that keeps the oxygen out. Not that you'd want them hanging around inside the fridge for 6 months – they're way too tempting for that.
The pouches are quick to chill in the fridge and they're easy to carry if you're on the move. The company uses premium alcohol brands and fresh fruit juices to create its cocktails, and doesn't add sugar. There's no need to mix or shake — just refrigerate, pour and serve. The products are available online and in select Dan Murphy's stores and independent retailers.
The Sophisticated Cocktail Company has some terrific gift packs to choose from, such as the Ultimate Cocktail 3 Pack ($210.00) with three of its most popular cocktails and 3 jars of dried fruit; and the Outdoor Essentials Pack ($180.00) with 2 cocktails of your choice, a jar of dried fruit, and a set of 4 polycarbonate crystal-cut tumblers.
Our favourite of all the gift packs is the Martini Art Deco box ($125.00), with a 750mL cocktail bag of your choice, two crystal cocktail coupes, and a 500ml art deco-style cocktail shaker. The coupes and cocktail shaker are gorgeous, and the lychee martini delicious. Other martini styles are available, including espresso.
There are no affiliate links in this post – Food Wine Travel gets no commission. We were, however, sent samples of some of the products.