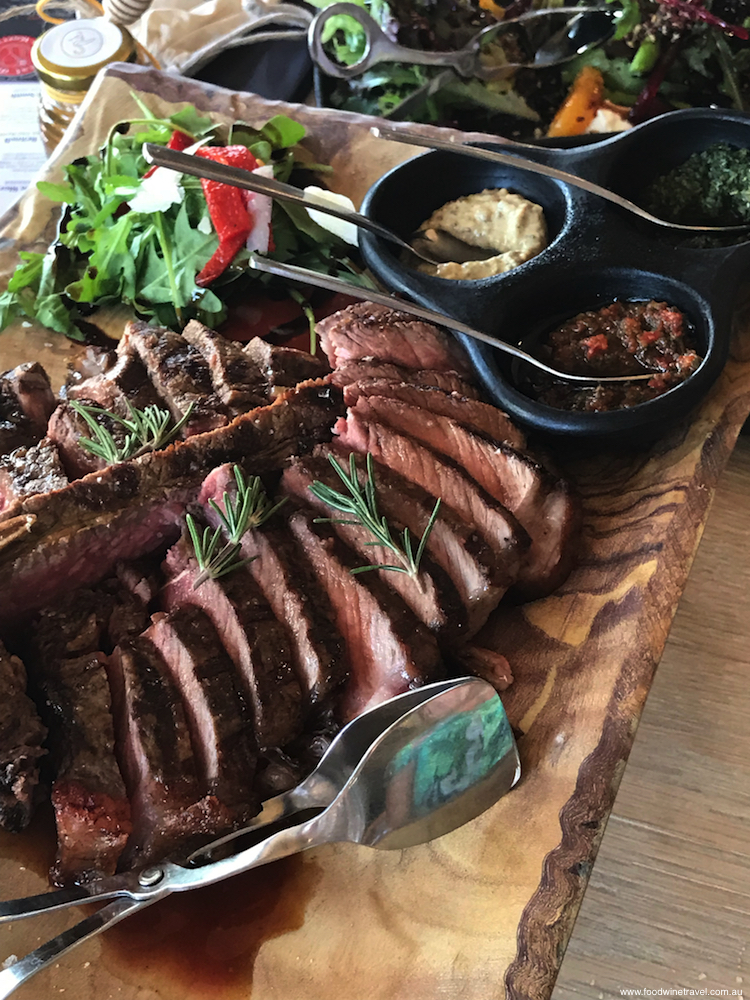 With the re-branding of the former Watermark Hotel in Surfers Paradise to the playful Voco brand comes a new-look menu for the hotel's popular Clifford's Grill & Lounge Restaurant. Executive chef Daniel Smith has incorporated lighter dishes with an Asian influence, while staying true to what the restaurant is renowned for – spectacular, fresh produce cooked over a 10-burner iron grill.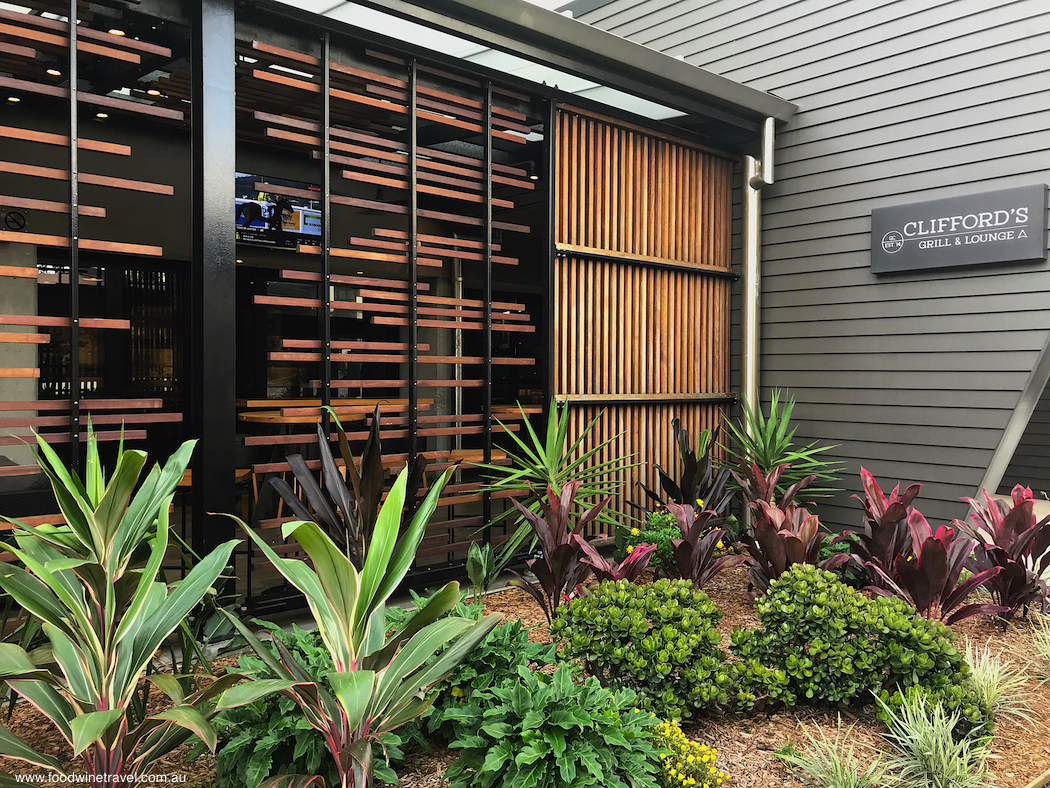 Pasture and grain-fed meat, fresh seafood and vegetables are cooked on an open flame that sits front and centre of the 100-seat restaurant, so that diners can watch the chef and his team at work. Food Wine Travel was given a taste of the new menu at a lunch featuring the restaurant's signature sharing platters, delicious grilled dishes and mouth-watering desserts.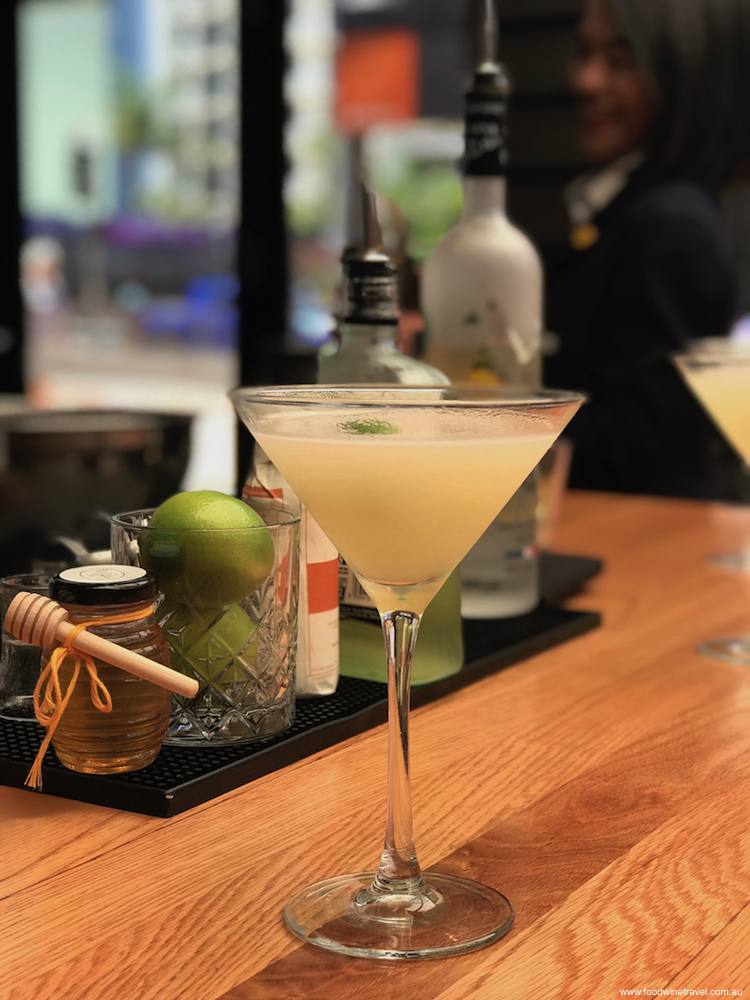 The highlight of the spread was a 1kg T-bone steak from the Northern Rivers region, served on a board with an assortment of condiments, including salsa verde, chimichurri, jus and truffled mustard. It was the juiciest steak imaginable and we can't recommend it highly enough. It appears on the menu for $89 as a shared plate for 2, but as part of a spread with other dishes would easily serve more than that.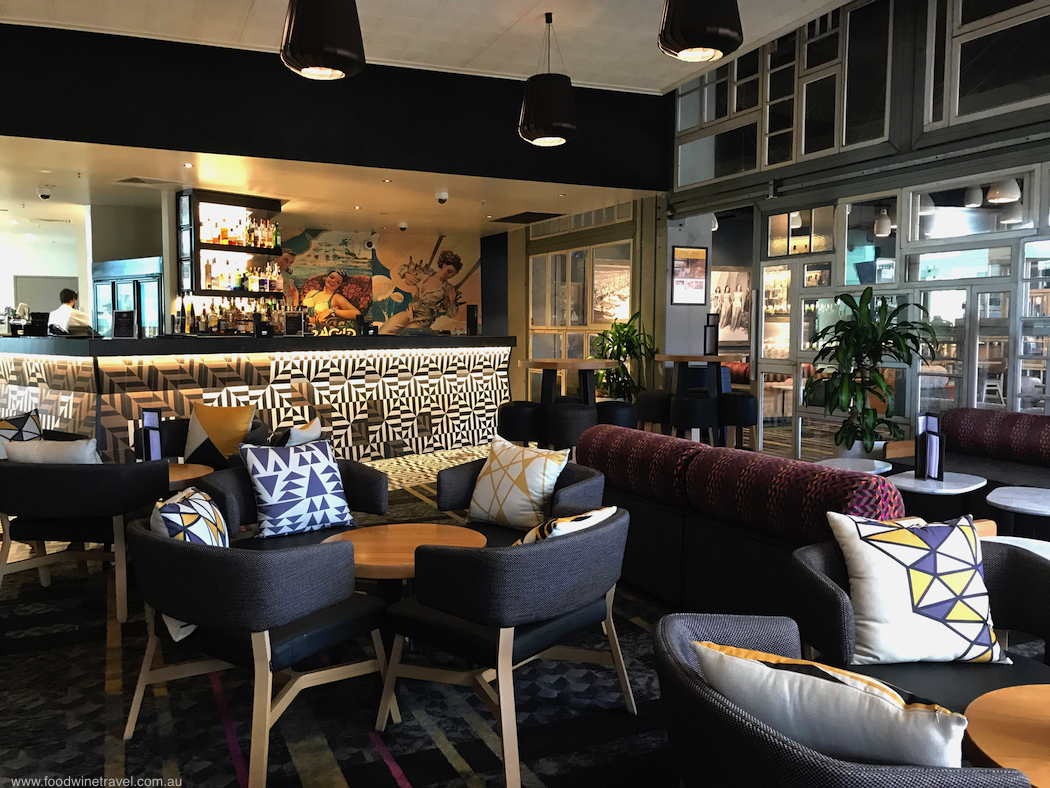 The 1kg steak has become something of a signature for Clifford's, and regular customers will be delighted to see that it has remained despite the menu change. "What we have done is add a few different sides and lightened up some of the accompaniments and added organic greens, baby beets, quinoa, nuts and seeds to sit alongside our meats," says Smith.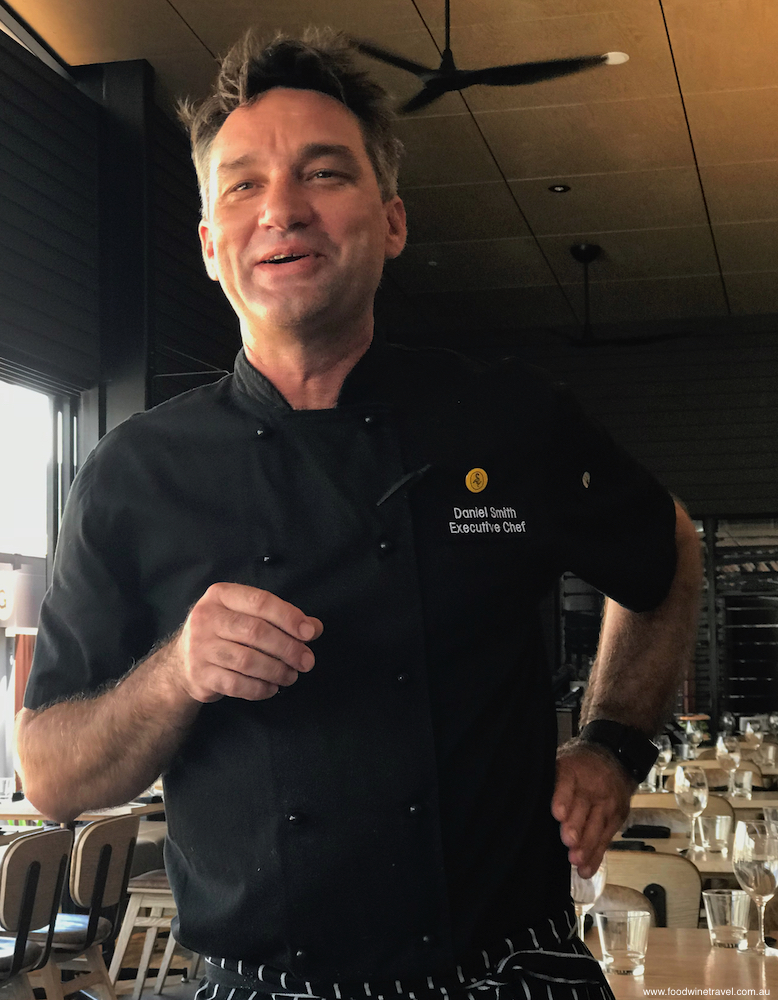 The seafood offering on the menu has been expanded, and we loved the Mooloolaba tuna that we sampled with a delicate apple and fennel salad and yoghurt dressing, a particularly beautiful match for the Hollick 2015 The Bard Chardonnay that we were drinking.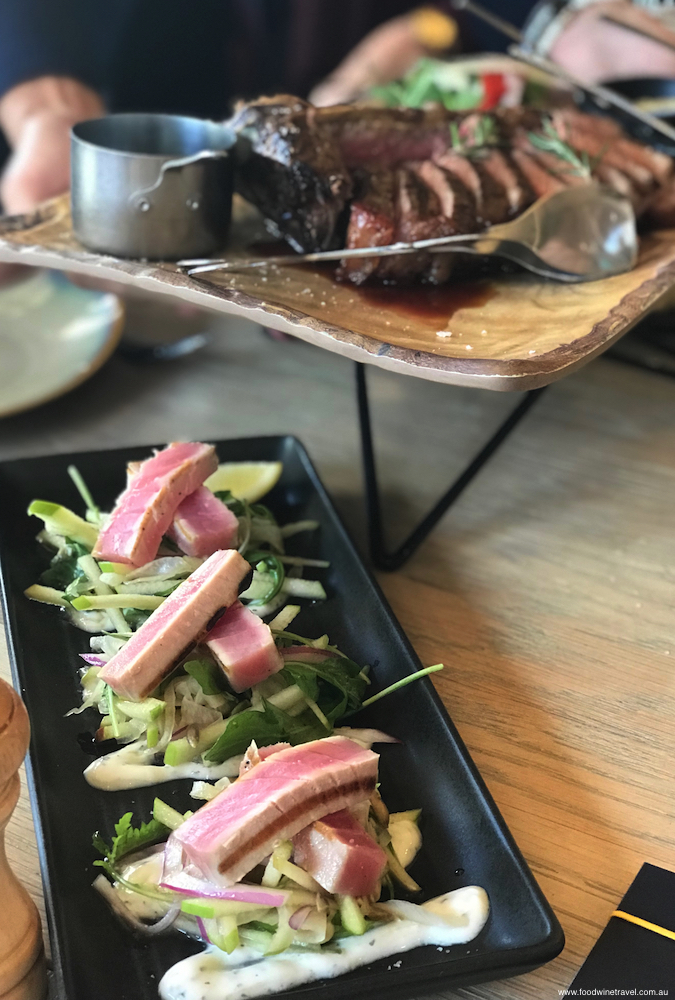 Other dishes we tried included Balinese-style Pork belly, sourced from Bangalow and braised for 5 hours, and the house salad, which had roasted beetroot, asparagus, goat's curd and citrus scattered amongst the leaves.
"Every part of our menu is locally sourced," says Smith. "We really pride ourselves on this, and our menu can change daily depending on what has come in fresh from the markets."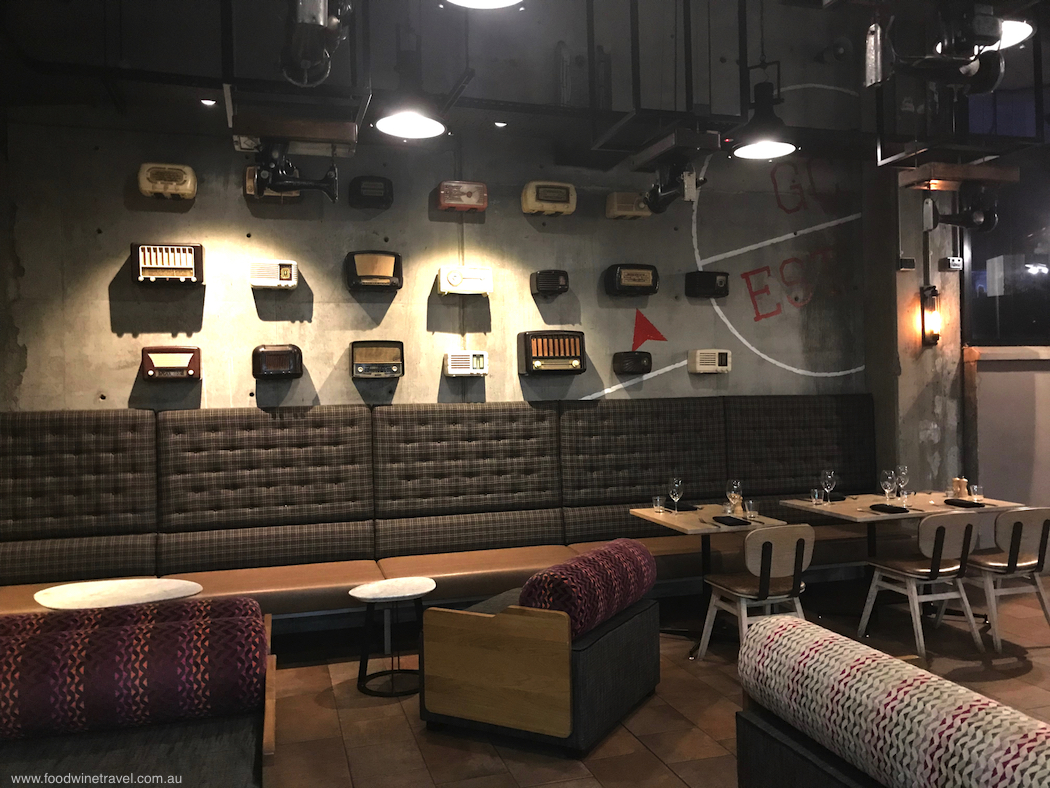 Some of it is so local that it comes from the hotel rooftop – the honey in the panna cotta dessert, for example, comes from rooftop hives, while the mint comes from a rooftop garden. Desserts are a hero of Clifford's, especially the signature Bombe Alaska with candied macadamia nuts, salted caramel, vanilla bean ice-cream and butter popcorn. We didn't try this but it sounds amazing.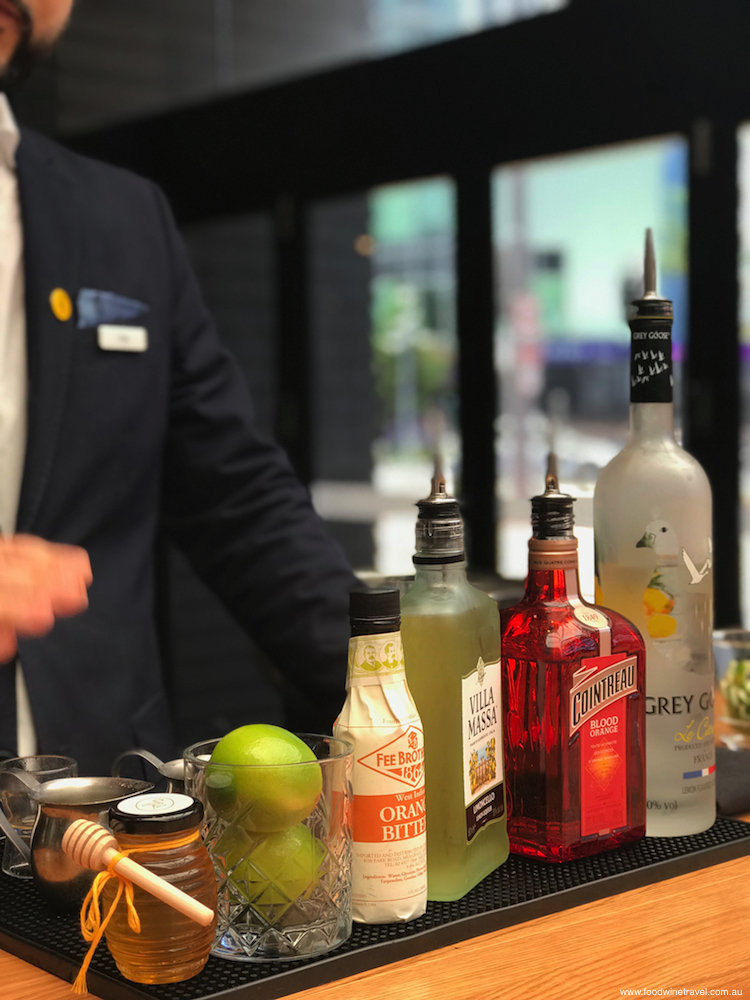 Alongside Clifford's Grill & Lounge Restaurant, Voco's Social House Café is a relaxed place to enjoy tapas and knock back a cocktail or two. Restaurant operations manager Filip Stefanovic has been revisiting the classics and putting an interesting twist on them. We tasted his adaptation of a Sour Goose martini, this one a refreshing mix of lemon-flavoured Grey Goose vodka, blood orange Cointreau, limoncello, orange bitters, honey and lime. The honey comes from the rooftop too.
The extensive cocktail menu has seven variations on espresso martini including a salted caramel one which, speaking from experience, goes down a treat. Social House Café also offers High Tea with Veuve Clicquot Champagne seven days a week.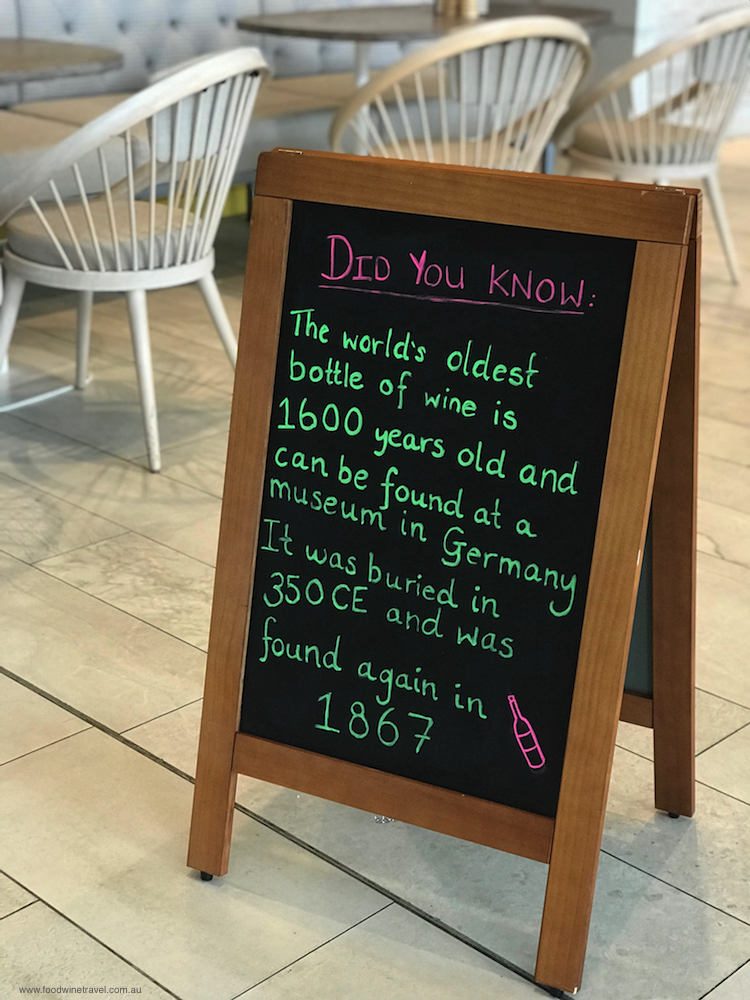 If you go:
Clifford's Grill & Lounge Restaurant
Voco Gold Coast
31 Hamilton Avenue
Surfers Paradise Qld 4217 Reservations:
+61 (0)7 5588 8400
www.goldcoast.vocohotels.com
Voco Gold Coast hosted our lunch in Clifford's Grill. Check out our posts on the Voco Gold Coast hotel and its impressive sustainability initiatives.
All photos © Food Wine Travel