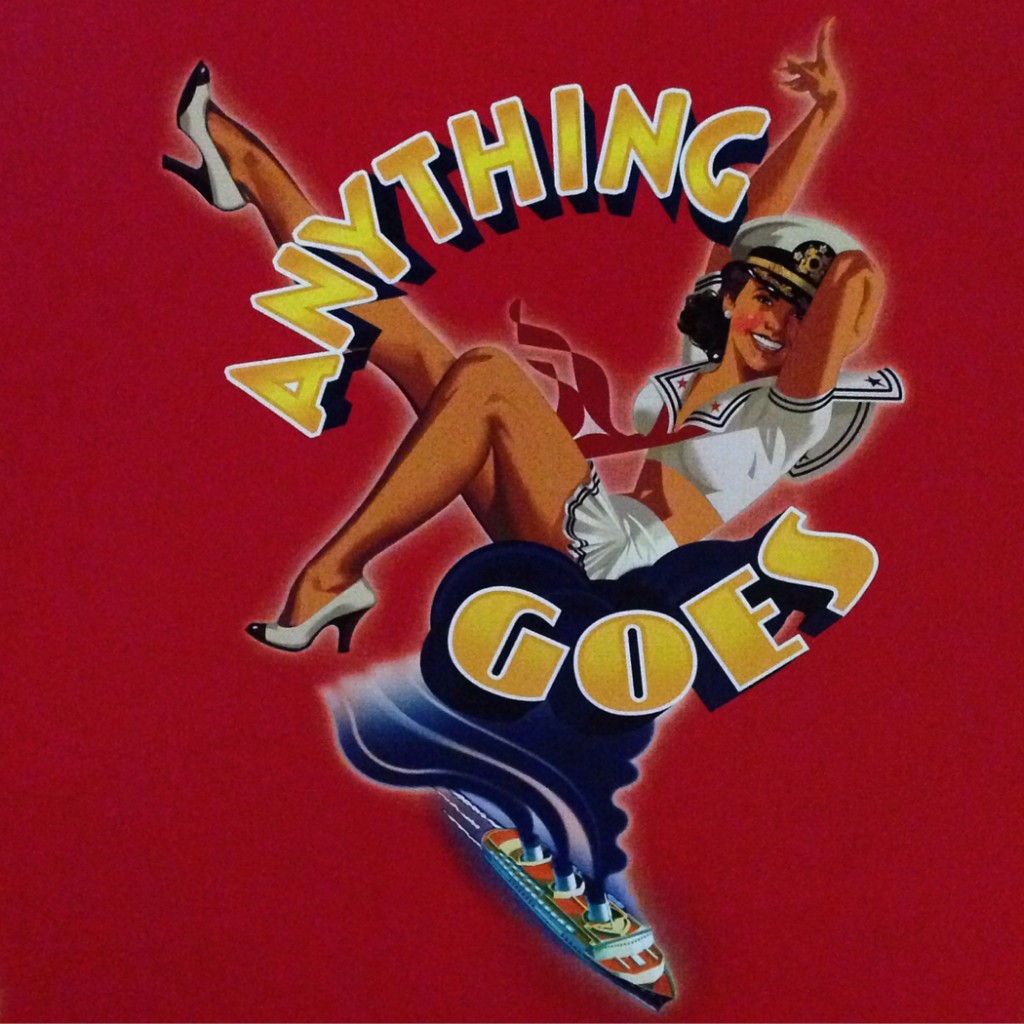 It's the tops, it's the Story Bridge
It's the tops, it's even Bracken Ridge
It's a meal, there at Brisbane's GOMA,
It's the parkland, down on Roma,
It's a Gabba wicket, a Suncorp ticket,
Its grouse, but it certainly ain't Mickey Mouse …
It's Anything Goes – Cole Porter's brilliant musical with an award-winning cast and a production that will keep you humming and happy for a long time. Previously in Melbourne, now in Brisbane and about to go to Sydney, it has all the glitz and glamour of a 1930s musical and features a high-energy cast including Caroline O'Connor, Todd McKenney, Alex Rathgeber, Claire Lyon, Wayne Scott Kermond, Debora Krizak, Carmen Duncan, Bartholomew John and the legendary Gerry Connolly.
Everyone knows Cole Porter music but when these numbers are performed on stage with a toe-tapping, high-stepping talented cast and a slick, accomplished orchestra, then it really is Anything Goes. With the action taking place on an ocean liner, the script is awash with glib one liners and the story is as crazy and whimsical as you would expect any diversion from the bleak Depression era would have to be.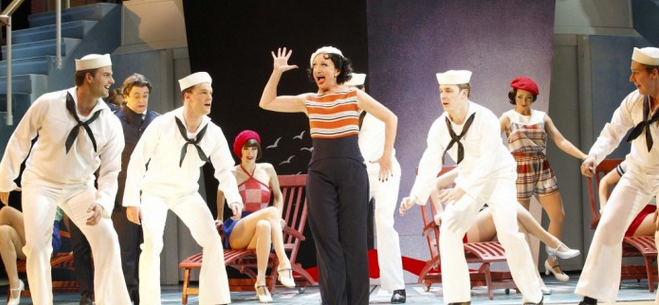 It's amazing how many facial expressions Caroline O'Connor and Wayne Scott Kermond can make and their duo on Friendship is one of the best corny comedy routines you'll ever see. There is so much talent in the ensemble cast that you'd have to think the future of Australian theatre is extremely promising.
Dean Bryant, who has an extremely impressive record in musical production, directs a fast-moving, high-powered blockbuster, and the choreography by Andrew Hallsworth produces some beautifully timed and visually exciting full cast dance routines on what is a relatively small stage area.
The whole production was as light, bubbly and entertaining as the glass of Azahara sparkling we enjoyed before the show.
As they say in the show, it's delightful and delovely.
Fact File:
Anything Goes, presented by Opera Australia and John Frost, premiered at the Princess Theatre in Melbourne on May 31, 2015, and has been showing at QPAC in Brisbane since July 28.
We enjoyed the Brisbane production courtesy of Katnook Estate Wines, a supporting partner for the show.
There's just one night left if you want to catch the Brisbane production. The show will be performed at the Sydney Opera House from September 5.
Details: www.anythinggoesmusical.com.au