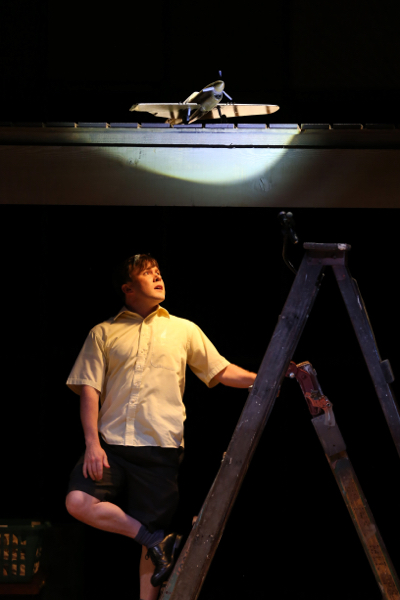 Brisbane, a play by Matthew Ryan, presented by the Queensland Theatre Company.
Wartime Brisbane was a strange and confusing place for a 14-year-old boy, and in 1942, when General MacArthur made it his headquarters and the population doubled with the arrival of over 300,000 American troops, it changed forever.
Danny Fisher, an introspective young boy, writes stories to make sense of all this while idolising his big brother, who is flying Kitty Hawks in Darwin to defend Australia from the 'Japs'.
Bullied by older boys and protected by a crippled girl who takes no stick from anyone, Danny is desperate to win his father's approval and live up to the heroism of his brother.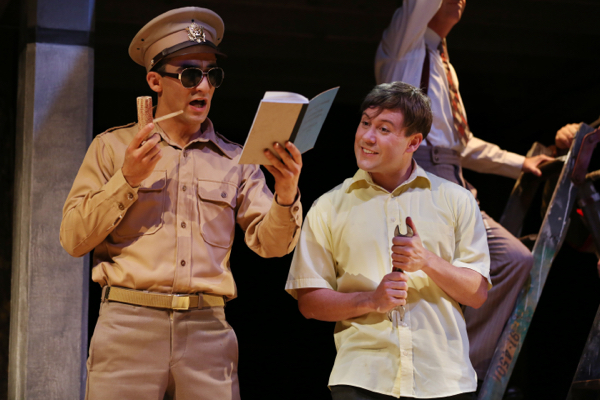 Matthew Ryan says, "It's impossible to capture the past – but we can always conjure its spirit." His play, skilfully directed by Iain Sinclair, does just that with a clever mix of comedy and pathos. The characters of John Monash, John Curtin and Douglas MacArthur appear regularly to help Danny make sense of events and to contribute their own peculiar perspectives.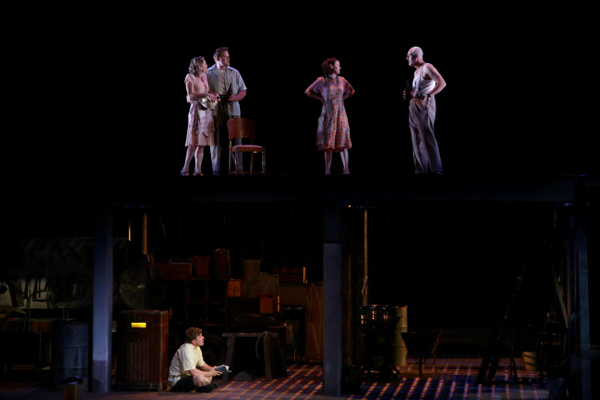 The set design not only captures the wartime Brisbane atmosphere but enables the scenes to shift seamlessly and the action to move at a pace that characterises how quickly events unfolded in 1942. For two days in November 1942, the Yanks and Aussies stopped fighting the Japs and fought each other in what war correspondent John Hinde called "the most furious battle I ever saw during the war".
The cast includes Dash Kruck as Danny Fisher, Conrad Coleby as his brother Frank and US serviceman Andy, along with Lucy Goleby as Frank's girlfriend Rose and Harriet Dyer giving a very funny and feisty performance as the crippled Patty. They are supported by Hayden Spencer and Veronica Neave as Danny's parents and an ensemble cast including Matthew Backer, Daniel Murphy and Hugh Parker.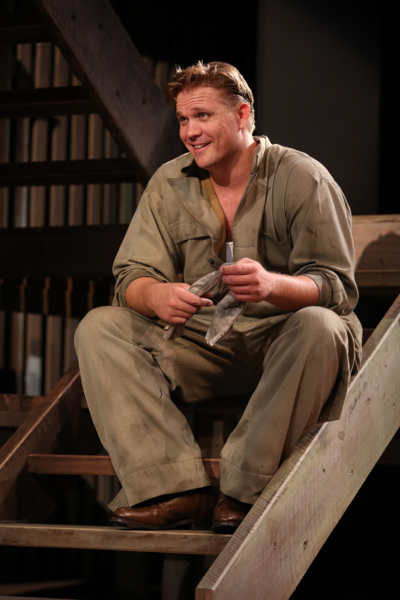 Matthew Ryan was inspired to write the play by his own family's wartime stories. The war ended, the Yanks went home but Brisbane was different. If you grew up in this city you may have family stories and folklore of your own and you may feel a touch nostalgic sitting in the audience. I was intrigued with the audience reaction from the mention of places like Cloudland and the Regent Theatre. The reaction generally was enthusiastic and appreciative – I think they loved it and so did I.
Brisbane is on at the Playhouse, QPAC, Brisbane until May 2.
www.queenslandtheatre.com.au
Photos by Rob Maccoll, supplied by Kath Rose & Associates. Maurie and Christine were guests of the Queensland Theatre Company.