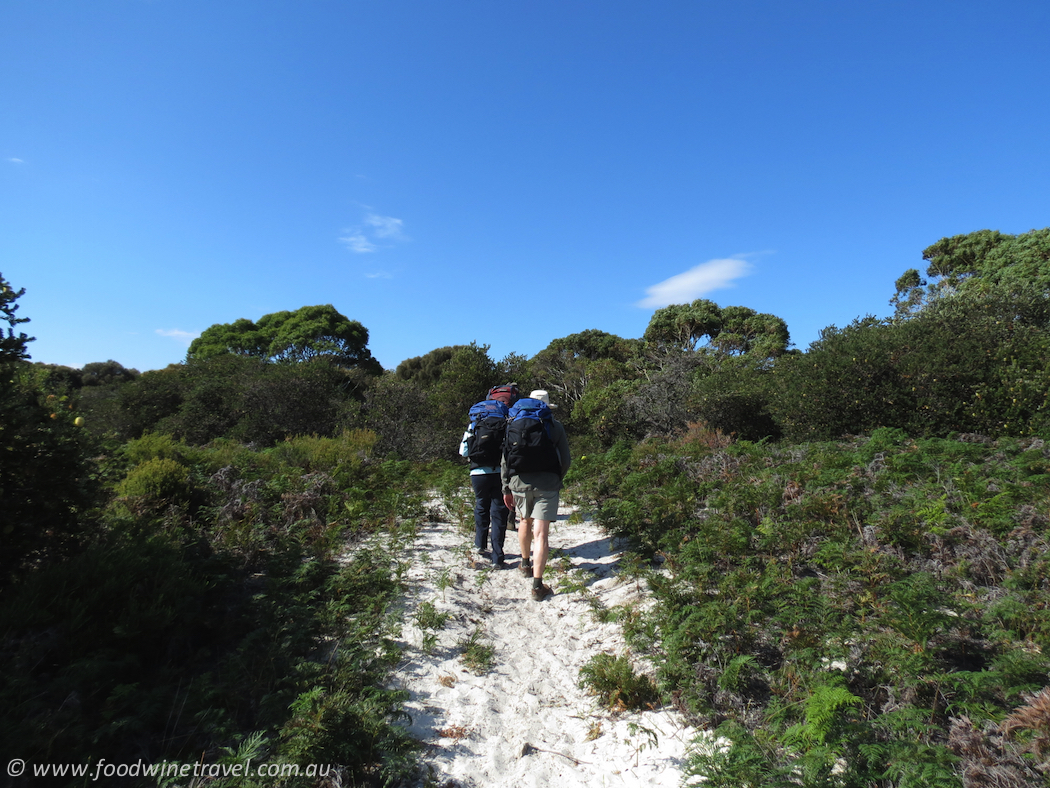 Maria Island Walk, Australia
Thousands of Australians head overseas each year to do iconic walks such as the Inca Trail, Milford Track and Camino de Santiago. Yet Australia has some truly great walks that tend to fly under the radar, and the Maria Island Walk in Tasmania is one of them.
The whole island is a national park with a rich Aboriginal, convict and European history. The scenery and the beaches are stunning. It's a moderate walk but you do have to carry a full backpack for 8 to 13 km each day as the accommodation is in a different location for each of the 3 nights.
The first two nights are spent 'glamping', while the third night is spent at Bernacchi House, an historic homestead with an elegant antique dining table, perfect for a final exquisite meal celebrating the end of the walk. Indeed, the food and the wine for the entire 4 days are nothing short of superb.
Details: +61 3 6234 2999 or www.mariaislandwalk.com.au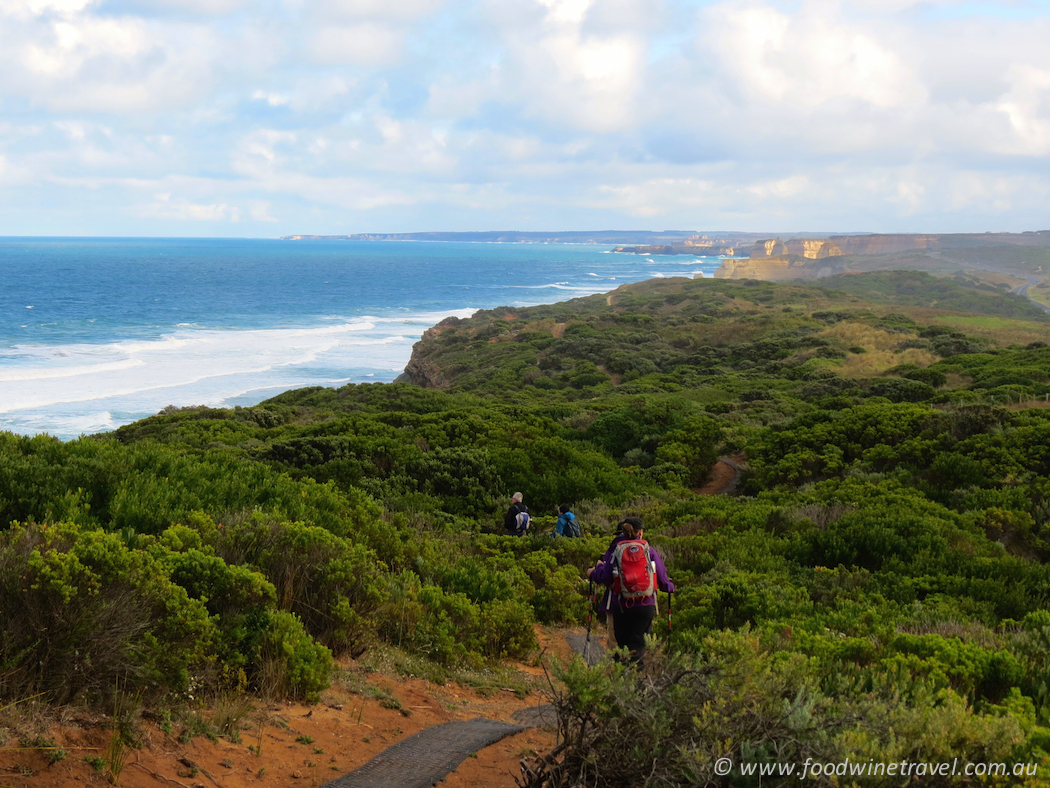 Twelve Apostles Lodge Walk, Australia
The Twelve Apostles, off Victoria's Great Ocean Road, are one of Australia's great natural wonders and this 4-day walk covers between 40 and 56 km of the 104 km trail known as the Great Ocean Walk.
A moderate to hard walk, it follows a magnificent stretch of the Victorian coastline, and is one of the Great Walks of Australia (along with the Maria Island Walk). The walk involves a minimum of 12 km a day and ends with a 10-minute helicopter flight over the Twelve Apostles with mega amounts of wow factor.
The walk uses the same lodge for all three nights, so you return to the lodge around 3 or 4 pm each day, where you are greeted with delicious afternoon tea treats and a mineral-infused foot spa. Each day ends with a gourmet three-course dinner.
Details: 1300 767 416 or www.twelveapostleslodgewalk.com.au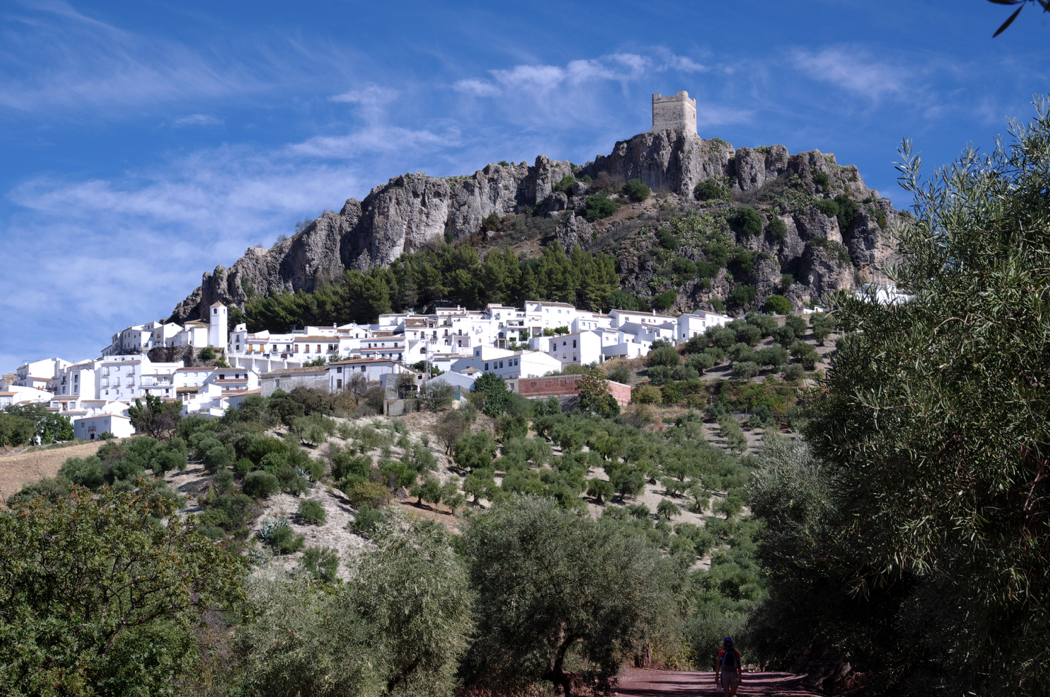 White-Washed Villages of the Ronda Mountains, Spain
Walk through the unspoilt mountains, lush river valleys and gleaming white-washed villages of Andalucia in southern Spain on a self-guided hike offered by On Foot Holidays, one of Europe's leading self-guided walking tour operators.
Featuring beautiful scenery, quaint Spanish towns and opportunities to spot ibex, eagles and griffon vultures, the walk includes a week's accommodation in traditional hostales, luggage transfers and some meals.
Walkers simply carry a day pack and there's a full day to explore historic Ronda, with its citadel and spectacular arched bridges. Good months to go are February for the almond blossoms, April for blooming spring flowers, and September to November. Rated medium-hard.
Details: +44 17 2232 2652 or www.onfootholidays.co.uk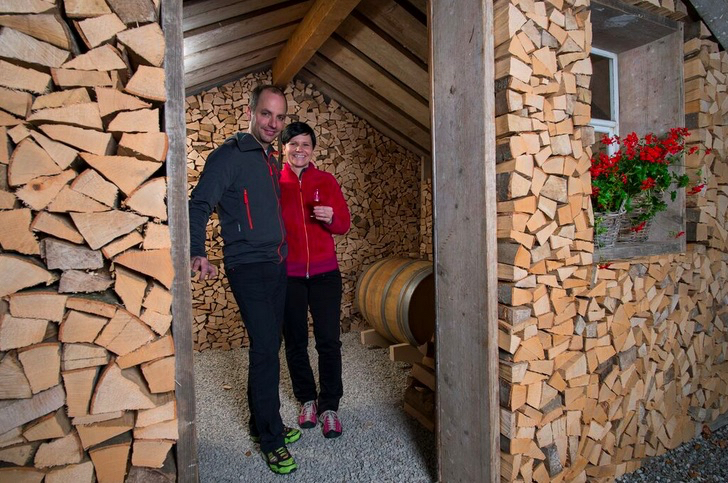 A Trek For Whisky Lovers, Switzerland
Switzerland is not traditionally known for whisky but it has been produced in the historic canton of Appenzell for half a century and its Säntis Malt Whisky has won numerous international awards.
Trekking at 2,502m above sea level in an area of such spectacular alpine scenery is an extraordinary experience for die-hard whisky lovers.
Director of Switzerland Tourism, Mark Wettstein, says whisky and spirit production in Appenzell is a unique story, the whiskies slumbering for months in barrels in the cellars of 27 mountain inns.
"This trek not only highlights a very well-preserved and traditional side of Switzerland which can be quite unexpected for many visitors, but also shows off the country's rugged and untouched nature," he said.
Hiking is recommended but most of the mountain inns are also reachable by cable car or car.
Details: www.saentismalt.com. Also recommended: www.myswitzerland.com.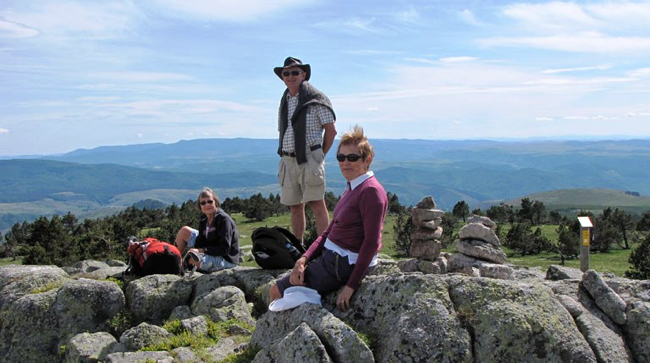 On The Snail Trail With Walkabout Gourmet Adventures
This Aussie company has answered the call of several of its loyal guests and introduced a 14-day walking tour through some of the best food regions in France. The gastronomic snail trail begins in Biarritz and meanders through Lectoure (Gascony), Florac (in the National Park in the Cevennes) and Forcalquier (Provence).
The walking track follows a section of the pilgrims' trail across undulating hills with views over pastoral countryside, passing old farmsteads and hilltop villages along the way. One of the highlights is lunch in Alain Ducasse's noble Auberge in Moustier Ste Marie.
The next tour departs on June 10, 2016. Details: +61 2 9871 5526 or www.walkaboutgourmet.com