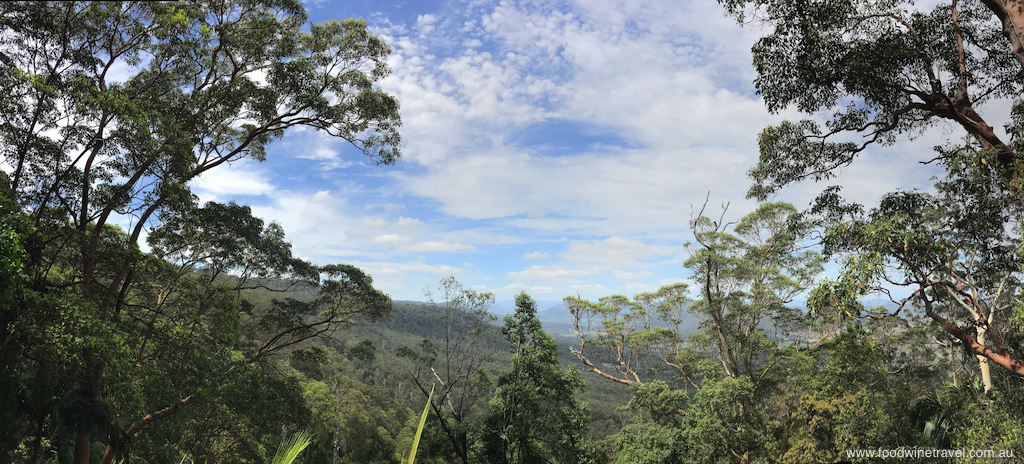 A lot of people would be surprised to know that Tamborine Mountain is home to Queensland's oldest national park and the third oldest national park in the world. The Witches Falls section of the park was declared in 1908, when people were only just starting to realise the value of protecting our natural assets.
Tamborine National Park is a natural habitat for wildlife, including platypus, lyrebirds, possums, pademelons, butterflies and koalas. Some 85 per cent of all animal species and 65 per cent of all plant species found in the Gold Coast City area are protected within the park, including the rare Albert's lyrebird and the endangered Richmond birdwing butterfly.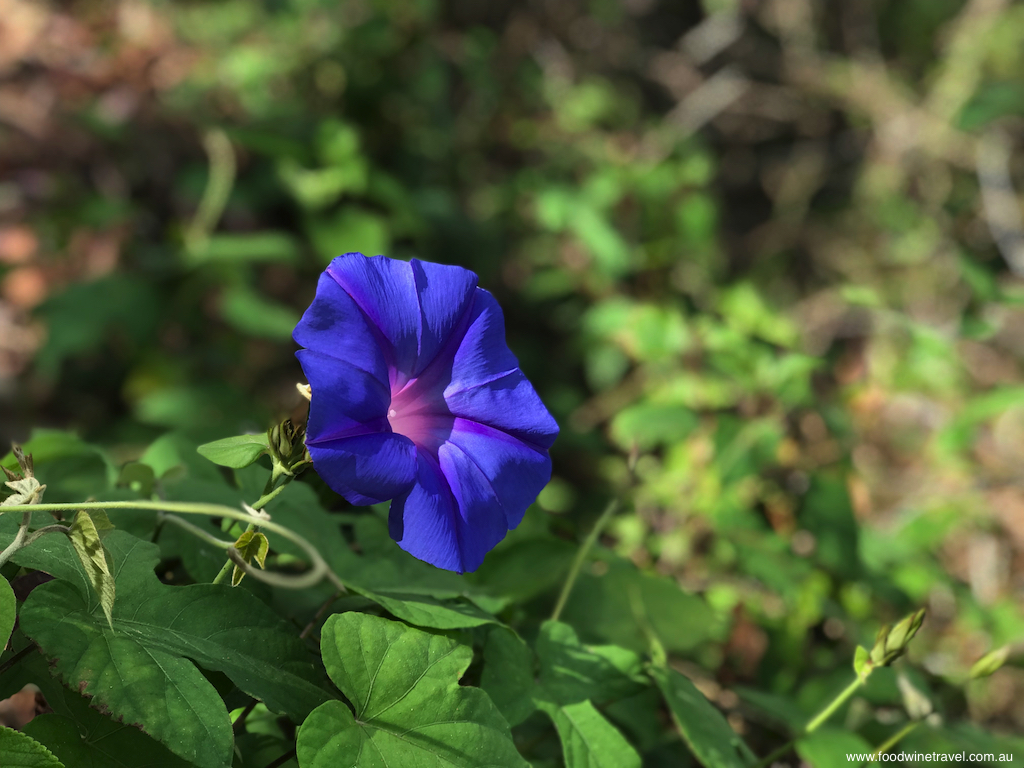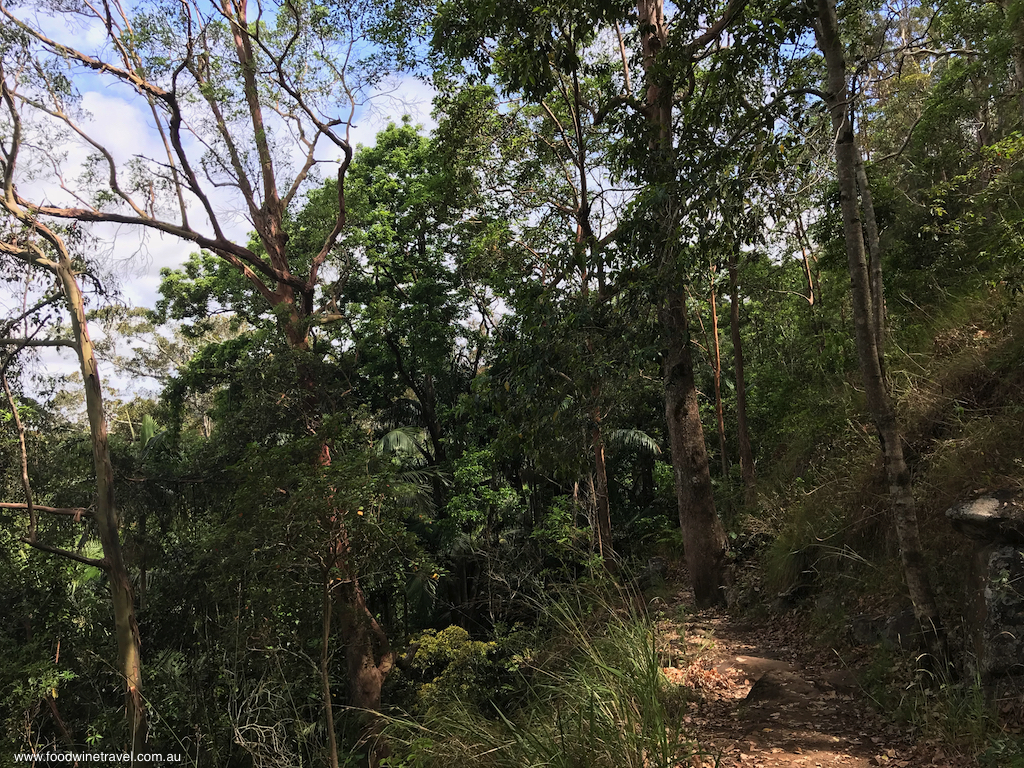 If you visit between October and March, you might catch a glimpse of the delicate butterfly, which is Australia's largest subtropical butterfly. If you get going early in the day, you might also catch a glimpse of the lyrebird. Frogs, birds and glow worms can also be found.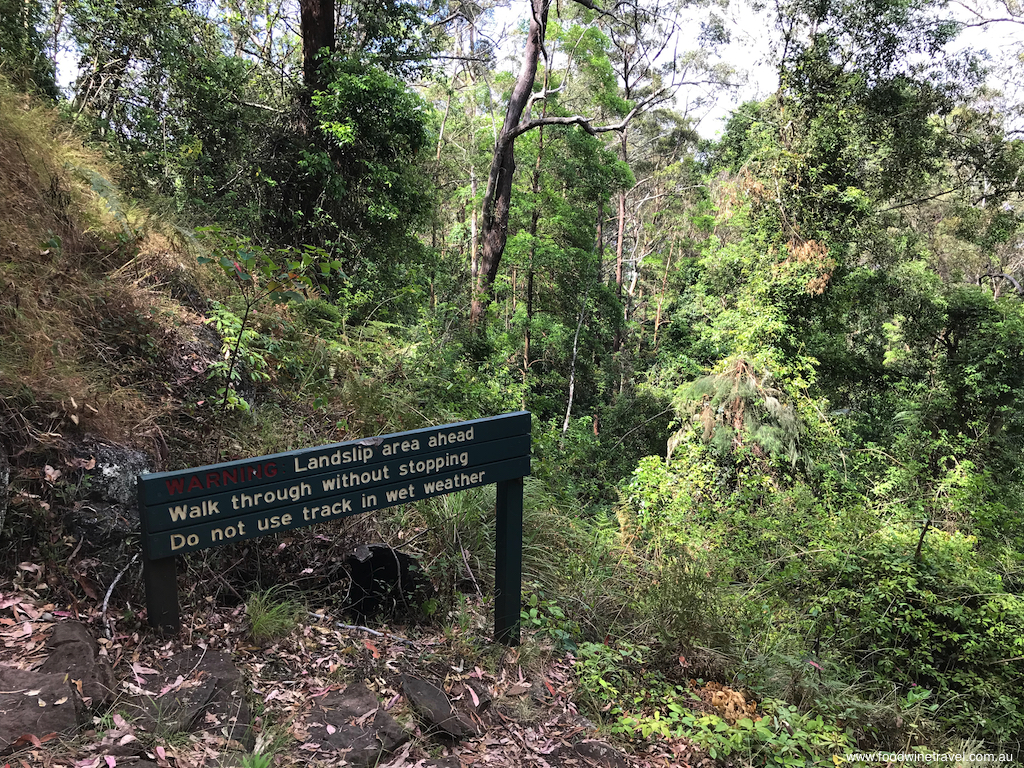 The Witches Falls Walk is a 3.1 km circuit that takes about 1½ hours to complete. It's a moderate walk that starts at the commemorative shelter on Main Western Road. The track zig zags down the steep mountain through an open forest of banksia trees, allowing good views over the Great Dividing Range. It flattens out as it continues through rainforest with giant strangler figs, past palm groves and lagoons that fill up after rain.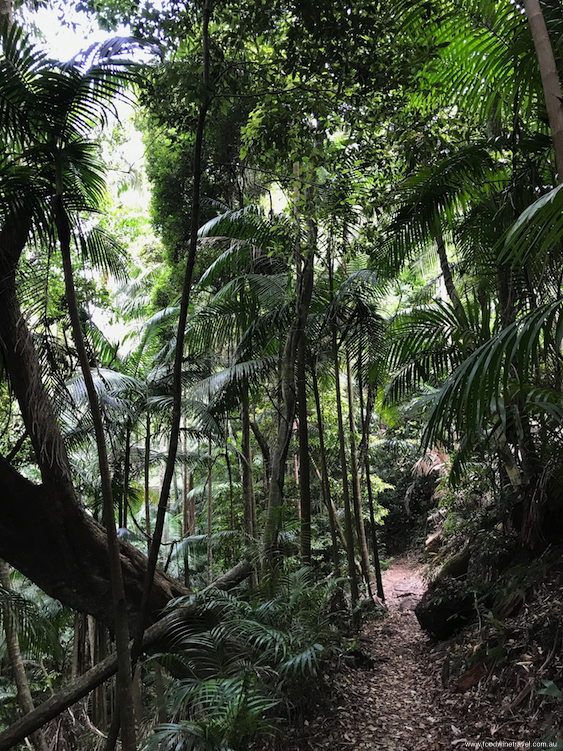 The walk doesn't actually provide access to Witches Falls, but when it has been raining a lot, they can be seen from a lookout platform reached by a 200-metre detour from the track. From here, the track zig zags back up the mountain through rainforest to the exit on Main Western Road.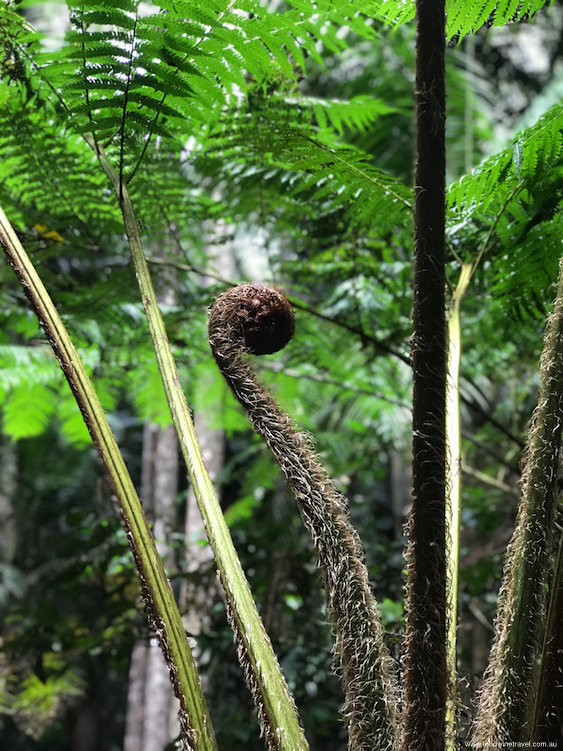 This is not a difficult walk but neither is it easy, as you need to be reasonably fit to manage the steep downhill and uphill climb. There are steps in some sections to make it easier. Wear a hat and good walking shoes, and don't forget to take plenty of water.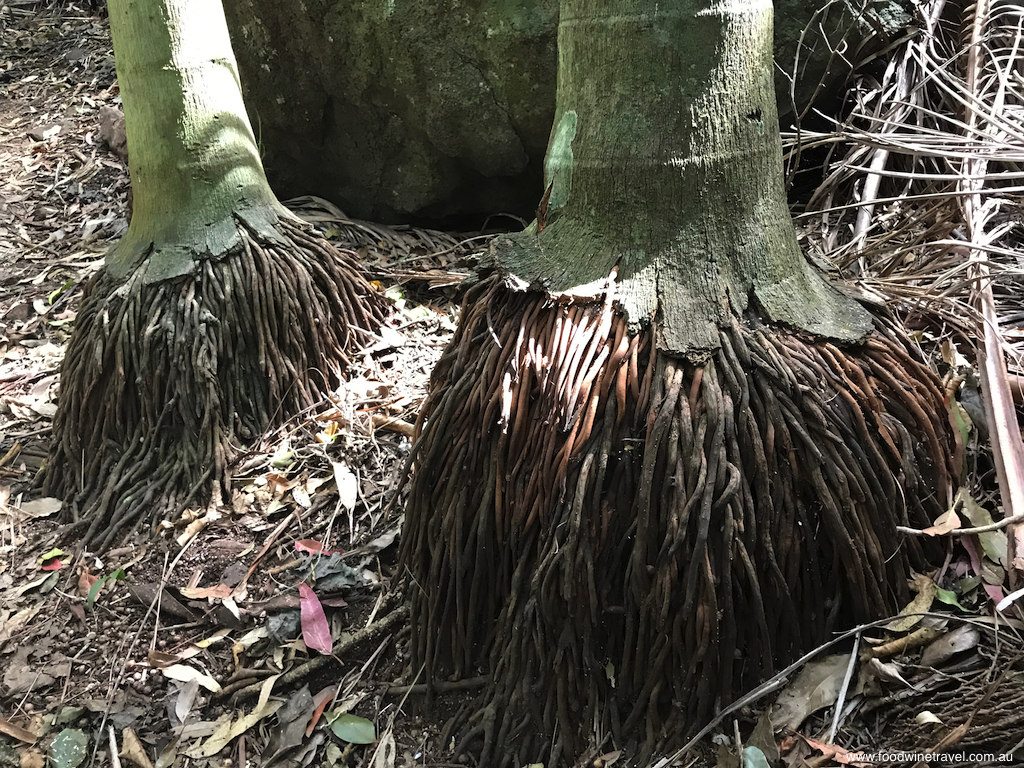 We did this walk while staying at the lovely Witches Falls Cottages. It was a great way to start the day and it sharpened our appetites for the hearty breakfast hamper the Cottages provided.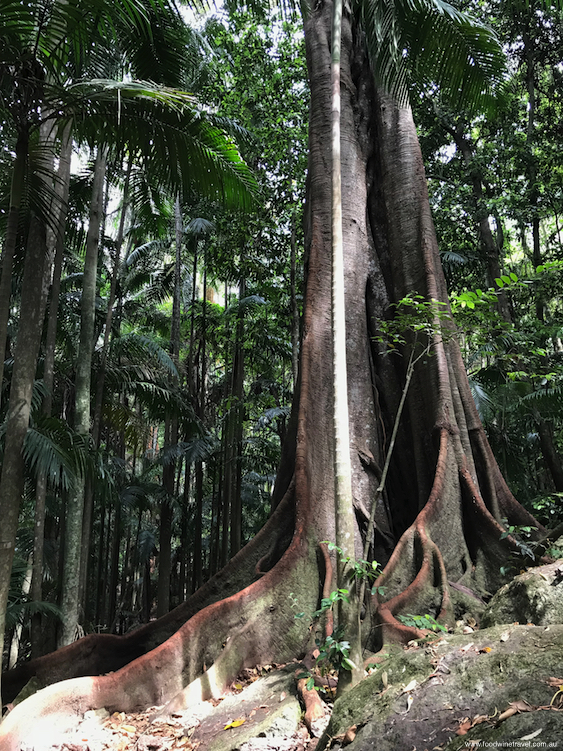 ---
Why 'Witches' Falls?
According to a plaque in the park, the Falls were named by a then 8-year-old girl, Hilda Curtis, whose task after school was to round up the family's cows. Sometimes they would wander down the mountain and by the time she got them back up, it would be pitch black in the rainforest.
Her son, Syd Curtis, recalls: "Like most children in those days, Hilda was raised on Grimm's Fairy Tales – stories full of witches and giants and frightening creatures. She was sure that the dark forest on the creek was haunted, so she called them Witches Falls, and the name has stuck."
---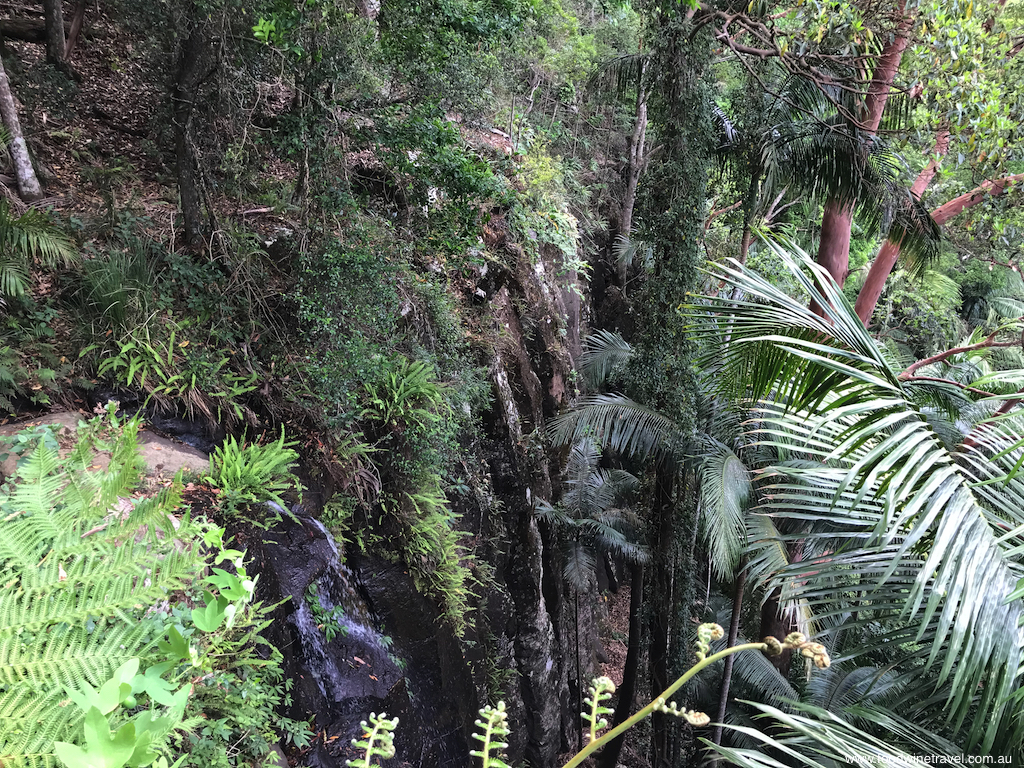 If you go:
Witches Falls Walk
Tamborine National Park
Entry off Main Western Road
Tamborine Mountain QLD 4272
Australia