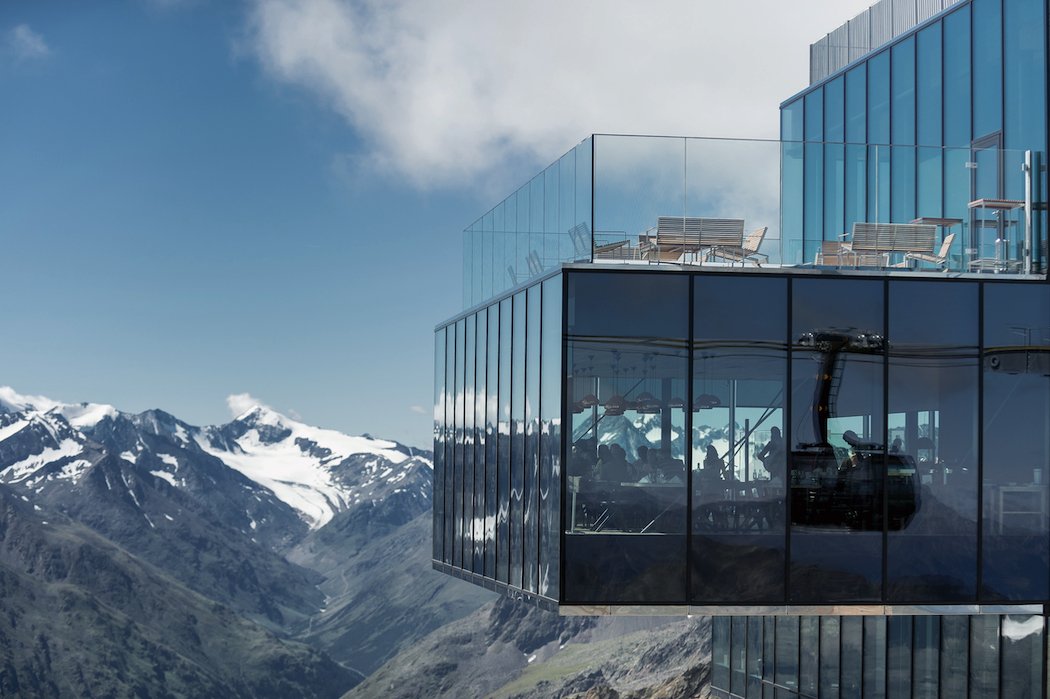 Some places – no, make that most places – are best explored through their food. Austria is one of them, and not just because of its schnitzels and strudels, as fabulous as they are. Here's a guide to six of the best food and wine experiences in Austria.
Hiking in the vineyards around Vienna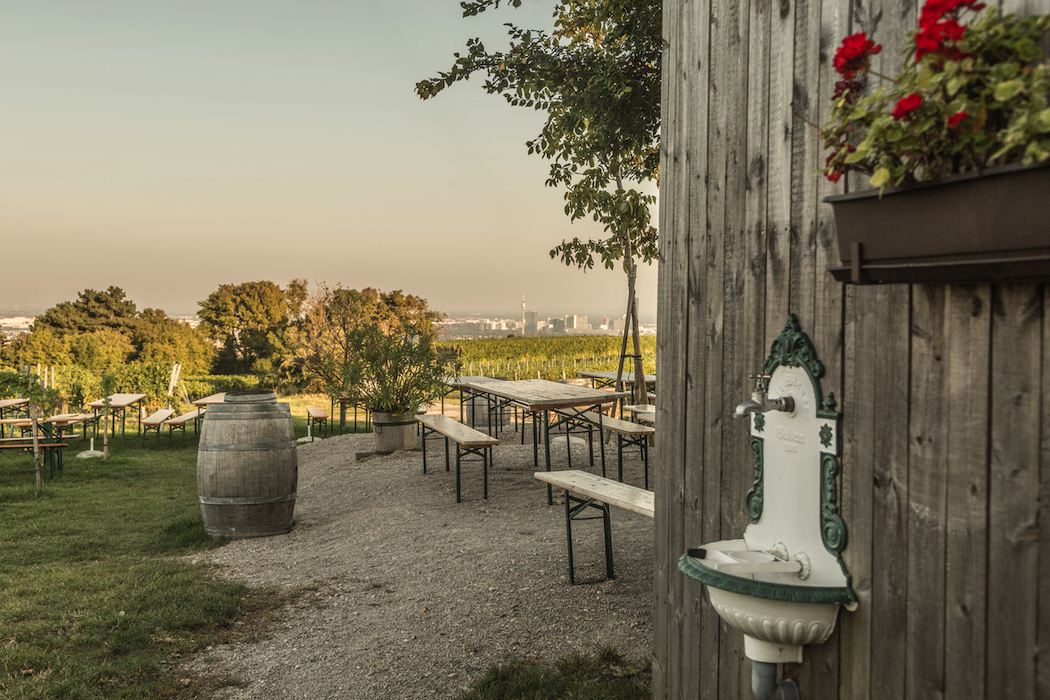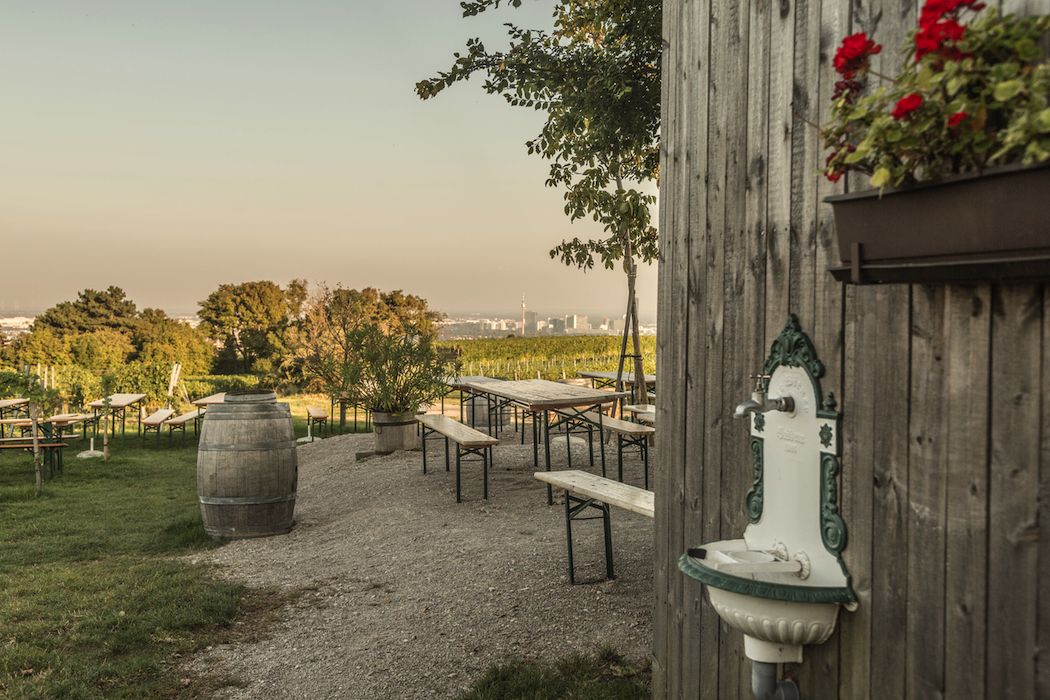 Vienna is the only world capital to produce significant quantities of wine within city limits. 700 hectares of vineyards and 190 vintners leave their mark on the cityscape and its culture of pleasure. White wines are grown in around 80 percent of the vineyards; a specialty is the Gemischter Satz or "field blend".
A law enacted in 2015 stipulated that Vienna's vineyards had to be used for winegrowing to prevent valuable growing regions from falling prey to real estate developers – effectively heritage listing the city's vineyards. The vineyards can be explored every year in autumn on Wine Hiking Day, with lots of opportunities to sample wine and enjoy the view of the city. There are three routes to choose from, two about 10 kilometres long, the other 4.5 kilometres.
More information: www.wien.info
---
The nine pathways of the Via Culinaria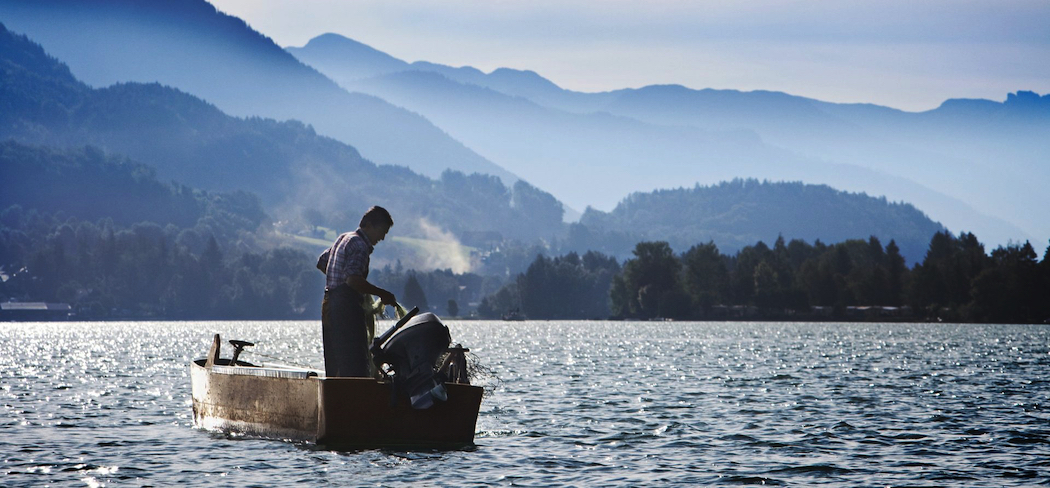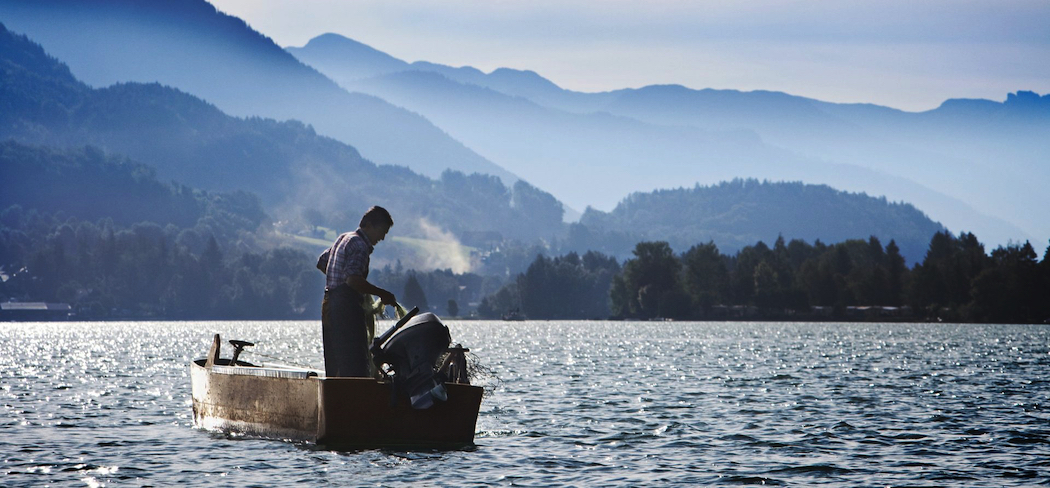 The province of Salzburg has the highest concentration of award-winning restaurants in Austria. This is no coincidence: Salzburg's meat and freshwater fish are enviable. The region connects its best restaurants with culinary pathways dubbed "Via Culinaria." Nine themed trails are geared towards fish fans, gourmets, cheese lovers, meat eaters, and schnapps aficionados.
Whether sampled at the producer or farm, enjoyed as traditional specialties in a rustic venue, or experienced at the highest level of gourmet art in a critically acclaimed restaurant, the key ingredients for Via Culinaria are regionality, originality, quality and authenticity.
More information: www.salzburgerland.com
---
Long Table of Graz, Styria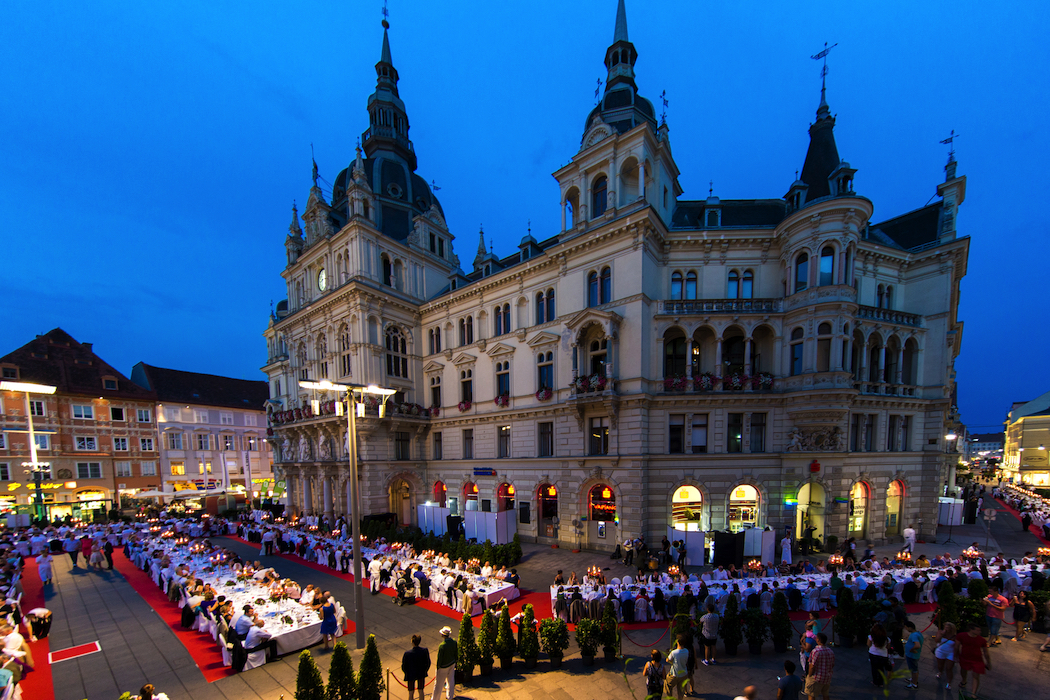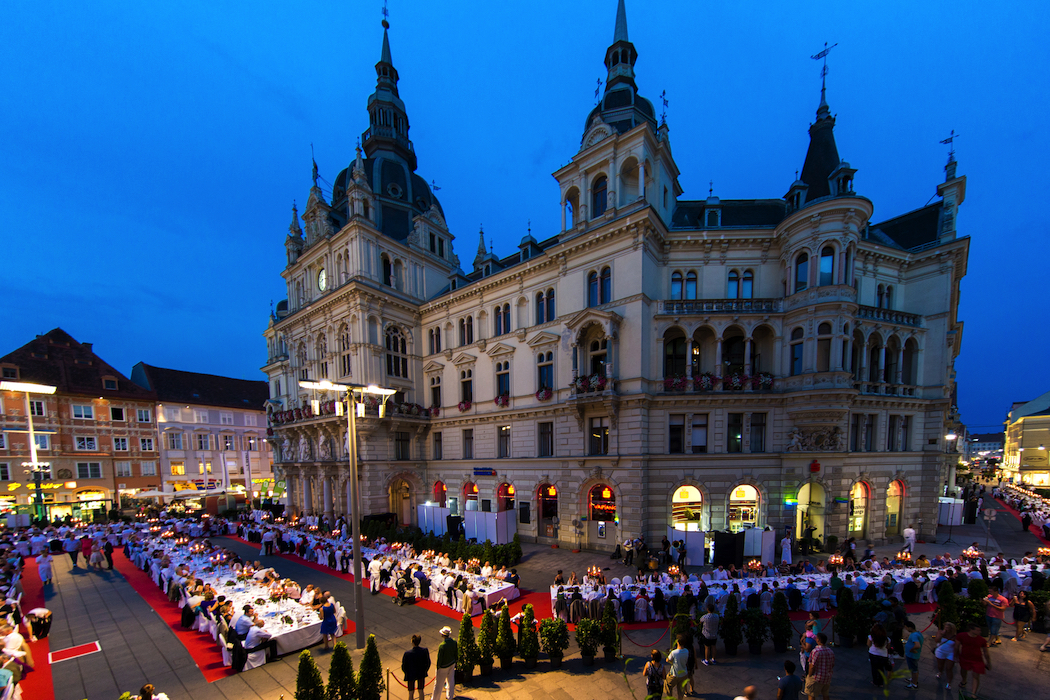 Foodies feel right at home in Graz: local cuisine using regional and seasonal products can be found at every corner. Events like the week-long Graz Food Festival in August and regular farmers' markets are integral parts of the city, as are exciting restaurants serving ever new creations.
One of the highlights is the Long Table of Graz, held every year in August, when the city's historic centre is transformed into a giant open-air restaurant with a stunningly laid table and culinary delights. The city's top chefs plan a five-course dinner accompanied by a tasting of regional beers and wines.
More information: www.graztourismus.at
---
Exquisite cuisine in the middle of the Alps at Ice Q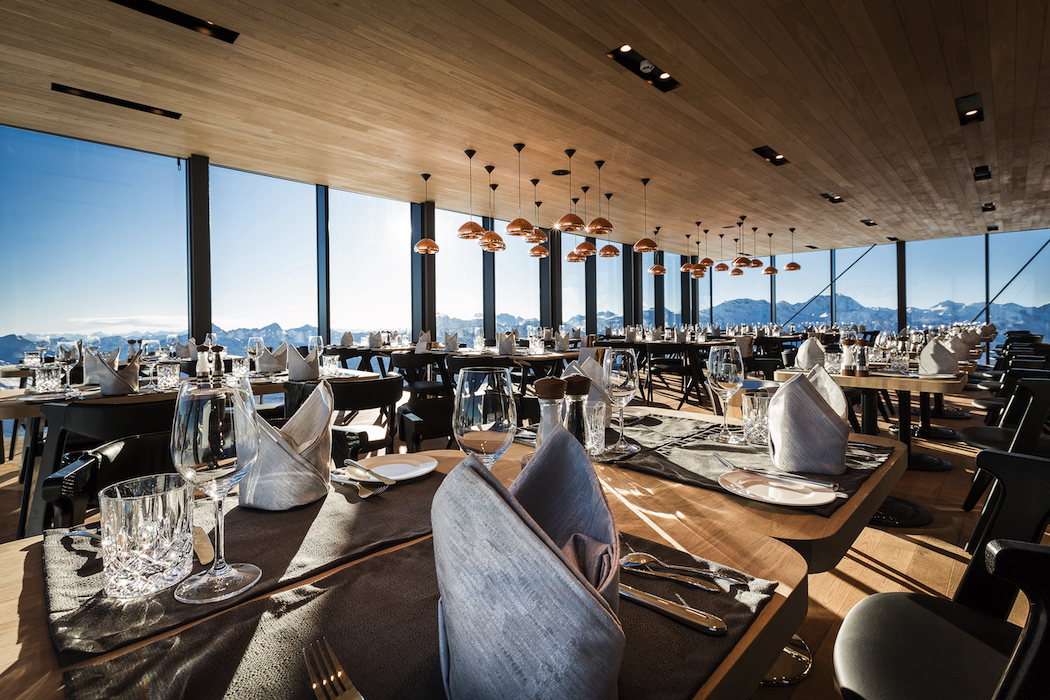 Parts of the James Bond film Spectre were filmed in the spectacular Ice Q restaurant in Sölden, Tirol. Perched on the summit of the Gaislachkogl, this gourmet temple has walls of glass overlooking mountains rising up to 3,000 metres.
Head chef Klaus Holzer and his team seduce with locally sourced ingredients and artistically arranged haute cuisine paired with exceptional wine – the Pino 3000, a melange of the choicest Pinot Noir from one Austrian, one Italian and one German winemaker. Pino 3000 is matured for three years in barrells in Ice Q's special wine cellar. The cellar's altitude – higher than 3,000m – gives the wine a particularly fresh and fruity aroma.
More information: www.iceq.at
---
On the Cheese Road's delicious trail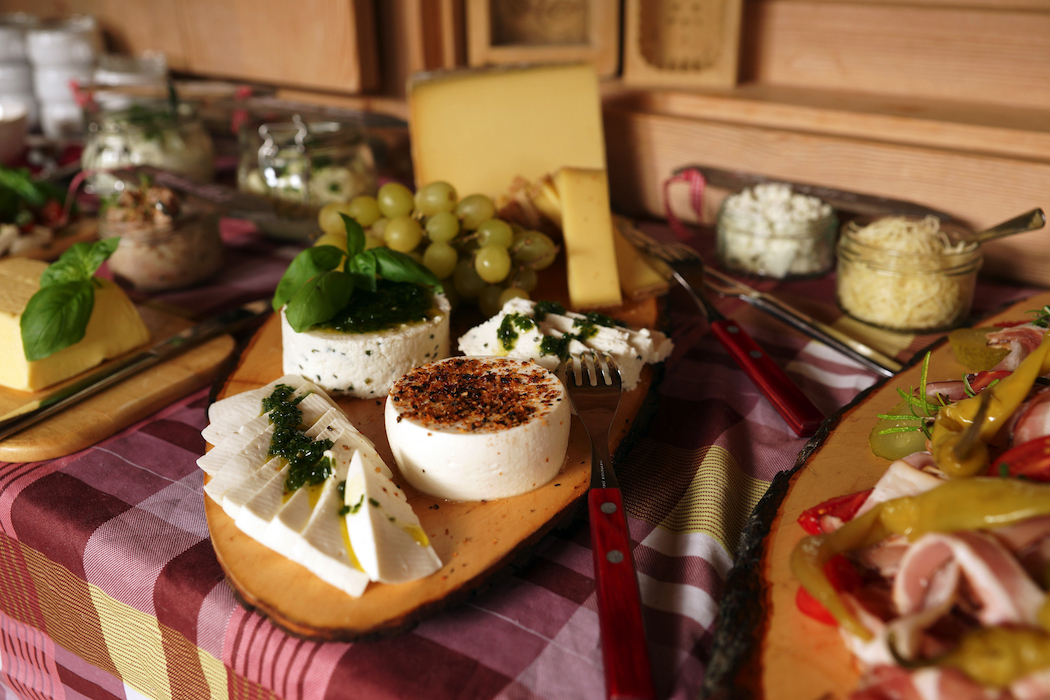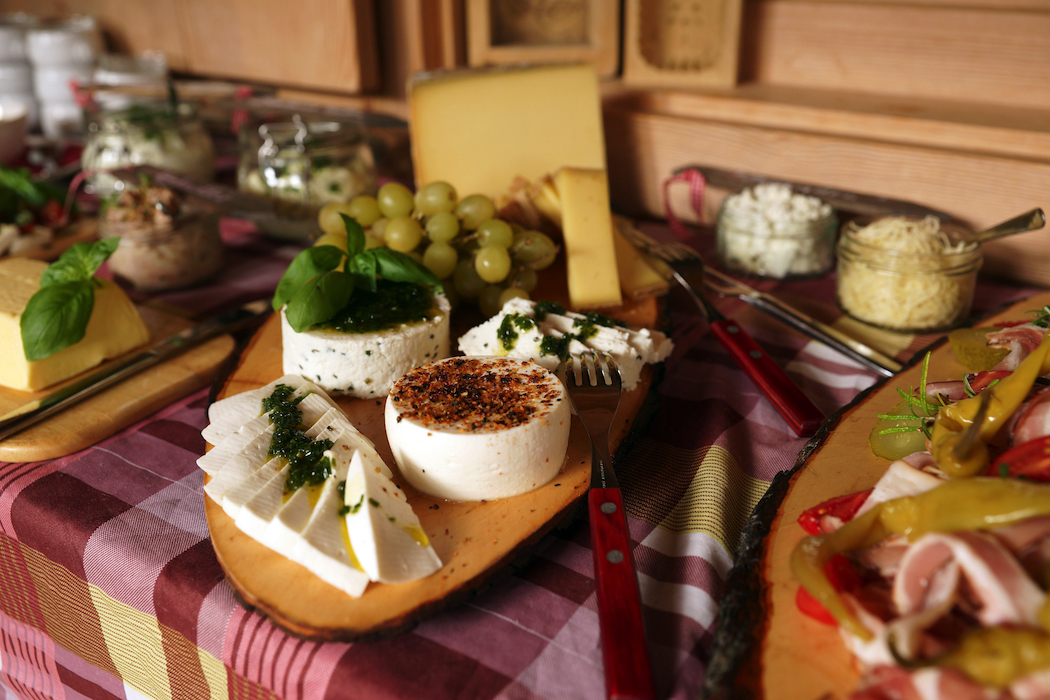 Locals say the Käse Strasse (Cheese Road) in the gently undulating Bregenzerwald is the perfect combination of natural beauty and unparalleled taste. But it is not a road in the conventional sense – it is a collaborative initiative of cheese experts: 17 valley dairies and 90 alpine farmsteads who let you experience their delicious work in all stages.
This includes sampling up to 60 different hard, soft, sliced and cream cheeses at the Käsehaus in Andelsbuch, trying your own hand at cheese making at dairying school Metzler in Egg, and indulging in a hearty cheese platter amidst fragrant herbs and grass at one of the alpine dairy farms.
More information: www.bregenzerwald.at
---
Barge breakfast on Lake Altaussee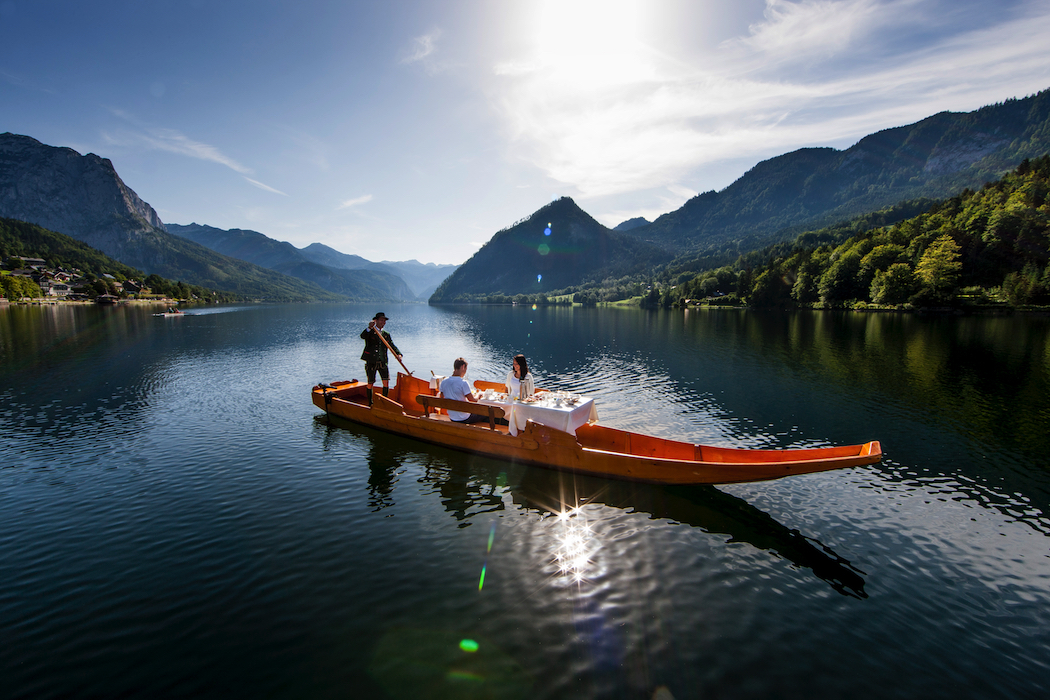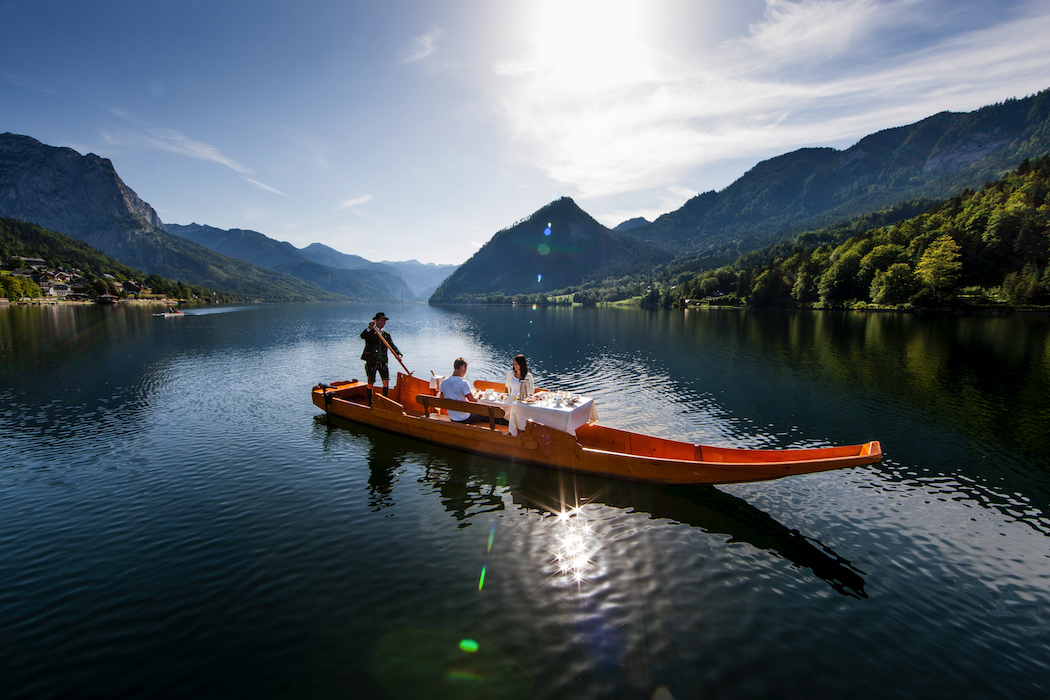 Barges are traditional wooden boats used on the lakes of the Ausseerland in the Salkammergut, one of Austria's most picturesque regions. Made of larch or spruce tree without a keel, many things have been transported on the characteristic boats, including people, produce and locally mined salt. Indulge in a hearty breakfast while enjoying the breathtaking views from your private barge and watch the special technique used by the rowers to stop the boat from going in circles.
More information: www.seevilla.at
---
Information and photographs in this post were provided by the Austrian National Tourist Office.
Would you like to know how to make the perfect Wiener schnitzel? Let the Austrians show you just how easy it is!
Read my story on Austrian Wine: A Modern Approach To Ancient Tradition. It's full of suggestions for wonderful cellar doors to visit.