Exiled. The Port Arthur Convict Photos. By Edwin Barnard. Published by National Library of Australia, $39.95, softcover, 224 pages.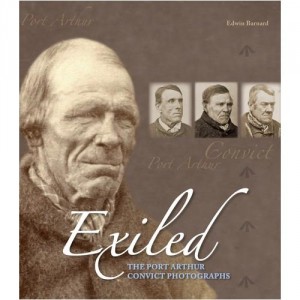 Looking at the remarkable photographs in Exiled, you cannot help but be struck by the weary and grim expressions on the faces of the men.  Photographed most likely in 1874, these are the faces of some of the last inmates of the notorious Port Arthur penal settlement.
They are men who, for the most part, had suffered a lifetime of incarceration, harsh treatment and corporal punishment.  Their survival is remarkable considering that most of them were transported to Australia in their early twenties and had been convicts for over 30 years.
Thomas Cahill was only 12 years old when transported from County Wicklow in Ireland for the crime of vagrancy.  When photographed, he was only 41 but looks more like 60.
No one knows why they were photographed or who the photographer was, but we can be thankful for this unique historical record, uncovered by Edwin Barnard while conducting other research.
Barnard then conducted additional research on the convicts and adds context and colour with some fascinating stories of the men in the photographs.

One of the most amazing stories is that of Dennis Dougherty from Donegal, who in 1833, at the age of 18, received a 14-year sentence for desertion.
He was finally given a ticket of leave in 1876 after 43 years as a convict, hard labour at Norfolk Island and Port Arthur, about 3,000 lashes, numerous escapes and long periods of solitary confinement. Doughty fought the system every inch of the way and was regarded as one of the worst convicts.
In 1872, he was interviewed by Anthony Trollope who was visiting Port Arthur and told the famous writer that he "was broken at last". Trollope expressed some sympathy for the man who likened himself to a caged bird forever trying to be free.
Barnard provides some fascinating background and additional information about the convict era as well as the circumstances from which many of the convicts came.  The book includes   a wealth of drawings, prints and other photographs, as well as those faces and the stories engraved on them.
For anyone with an interest in Australia's history and our convict past, this book is an absolute collector's item.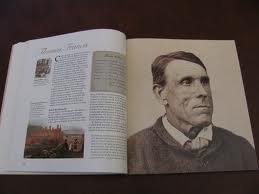 Exiled. The Port Arthur Convict Photos. is available through Fishpond with free postage anywhere in Australia.