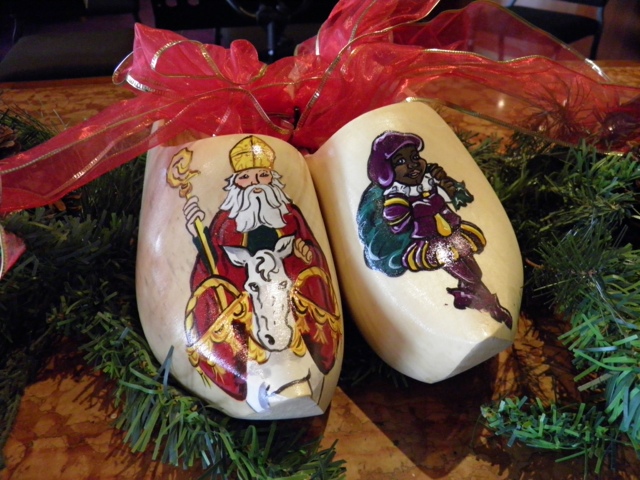 Deck the halls with boughs of holly …
Everyone on the Zaandam knows Christmas has arrived because the halls are decked, not exactly with holly but certainly with lots of Yuletide paraphernalia.
We set sail from Sydney on the evening of December 23 on Holland America Line's 16-night Great Barrier Reef Explorer cruise to Singapore.
It's not a particularly big ship as far as cruise ships go, with just over 1400 passengers on board. At various times, such as when we're strolling around the promenade deck late at night, it seems like we are the only people on board.
At other times, such as during the mad scramble for a dinner table, it feels very crowded indeed. We've yet to get the hang of this "open" dining system which doesn't seem to be very open at all, as whenever our little group wants a table, they always seem to be booked.
We're in the bowels of the ship, on deck one, in a windowless stateroom – our choice as we only plan to be in our room to sleep and the money can be better spent elsewhere.
We have a spacious bathroom and loads of cupboard space but the king-sized bed is two single beds pushed together – and it feels like it. It's very comfortable unless you want to cross the divide.
The decor of our stateroom is unremarkable and not in keeping with the public areas of the ship, which are more elegant. The ship has a musical theme, with Bill Clinton's saxophone and Freddie Mercury's guitar among the instruments on display.
I love the giant Dutch organ in the atrium and, with Dutch-Australian blood flowing through my veins, I'm feeling very at home with Captain Scoonhoven at the helm, the Dutch flag flying on the ship's mast, and the many Dutch touches around the ship, especially those with a Christmas theme.
There are clogs decorated with pictures of Saint Nick, Christmas trees festooned with blue and white Delft ornaments, and a mini village of gabled canal houses around the organ in the atrium. Yes, I feel right at home!
Christmas lunch was a fairly subdued affair while the ship was docked in Brisbane – clearly management are unaware that for most Aussies, Christmas lunch is a big deal.
Much more effort went into Christmas dinner which included roast turkey with all the trimmings, but it was the usual hassle to get a table.
By the time we were seated, it was around 8.30 and the ship had left the sanctuary of the Brisbane River and was entering choppy waters – so choppy that plates were flying everywhere and Titanic images started coming to mind.
The crockery in the Rotterdam dining room is an elegant white with navy blue and gold trim, and I shudder to think how many plates were lost this Christmas evening.
Now, as we sail north, the reef promises shelter and the captain, with his calm, reassuring manner, doesn't seem concerned about a couple of cyclones hanging around northern Australia.
So here we are, all at sea. Merry Christmas.