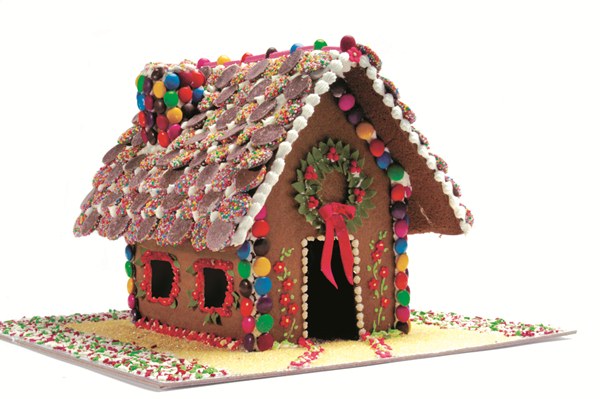 It's not too late to create a Gingerbread House to be the centrepiece of your Christmas table.
Wiltshire has a Gingerbread House kit in its new Santa's Kitchen range of products that can be used to turn out  quite a fetching little number – though the finishing touches are up to you, so it does depend on your eye for décor.
The kit (RRP $14.99) contains six stainless steel cutters and six disposable icing bags.
The cutters are used to create the walls and roof of the house and the icing bags are used to pipe the icing that holds all the pieces together.
On either side of the box, there are recipes for gingerbread dough and royal icing, while the back of the box has step-by-step instructions for assembling the house.
It's all quite simple, and big and little kids alike can have great fun tizzying it up with sweets and festive treats.
Also in the Santa's Kitchen range is a 3-piece set of star-shaped cookie cutters (RRP $5.99), a Christmas tree mini-muffin pan (RRP $7.99) and a 7-piece festive cookie cutter set with gingerbread man, Christmas tree, bell, angel, candy cane, snowman and shooting star shapes (RRP $6.99).
The items are available at Woolworths. Stockist information: 1800 65 11 46.