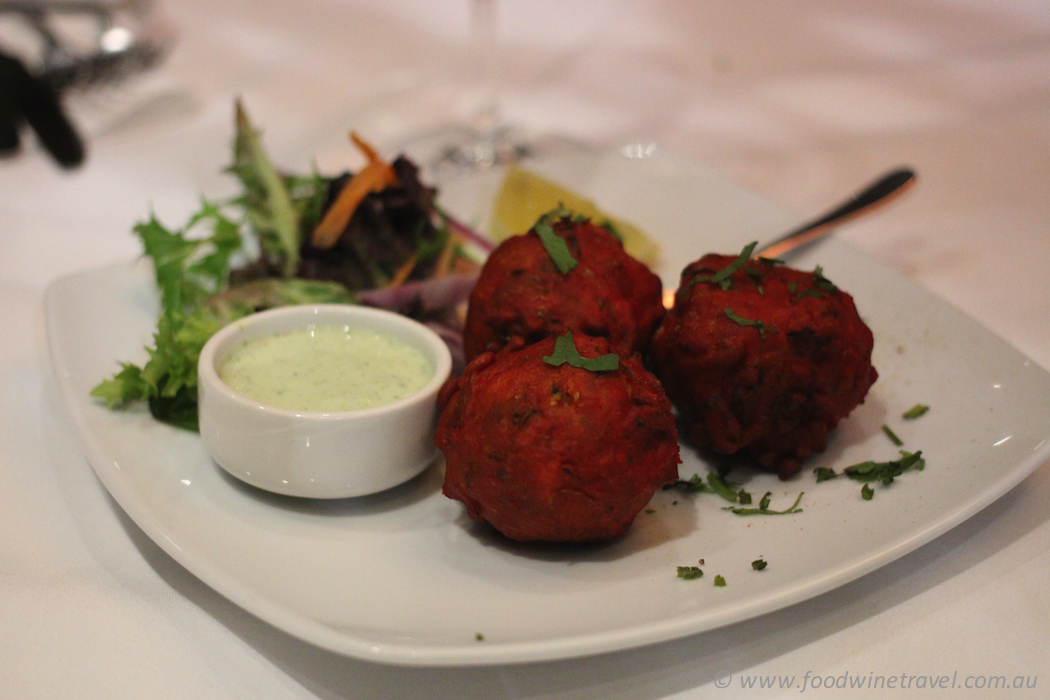 We had high expectations of our meal at Malabar, not least because my dining companion had been told that it was her boss's favourite restaurant in Sydney. I'm pleased to say that our expectations were met on every level.
The restaurant is run by the very genial Mohammed Sali. When I asked him if he was Muslim, he told me his parents in multicultural India had given one child a Christian name, him a Muslim name and another sibling a Hindu name. Sounds like a wonderful recipe for world peace, doesn't it?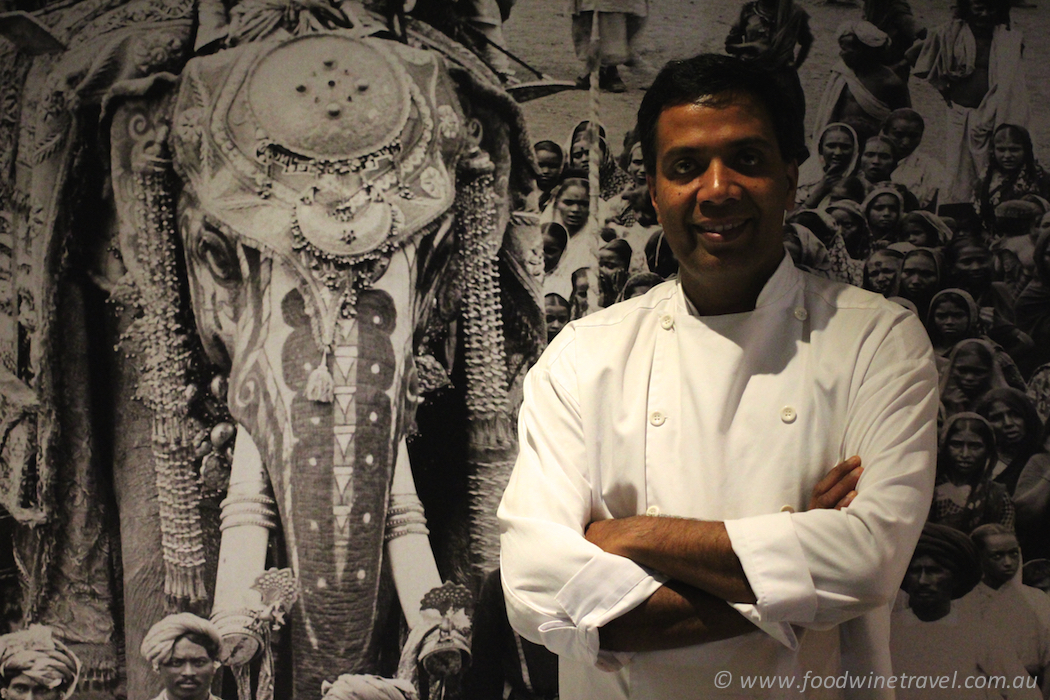 Mohammed is the consummate host, keeping a close eye on the front of house but also holding a tight rein in the kitchen. He has traded successfully in Darlinghurst for more than 11 years and has a strong and loyal following.
Earlier this year, he moved four doors away, the new space having been professionally renovated and refurbished. With 110 seats, it is both elegant and comfortable, with white linen tablecloths and quality glassware and crockery. Fabulous black and white murals completely cover the walls, adding lots of visual interest: one of the photos is of a 1905 royal wedding, another is of a Maharajah and his family in 1920.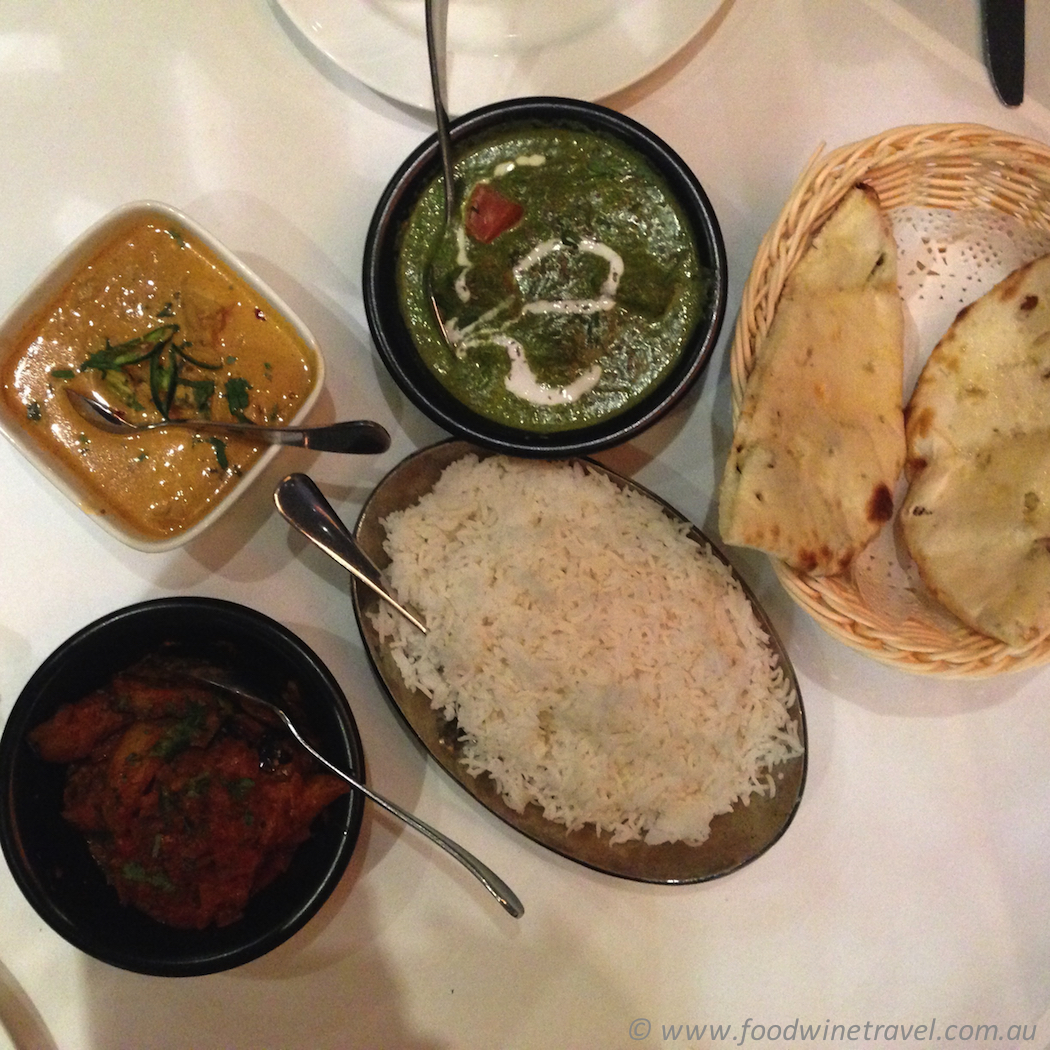 Malabar is the region of India from Goa all the way south; it is from this region that Mohammed hails. As such, his menu takes on a South Indian flavour (typically with less cream and more aromatics than dishes from the north) and judging by the quality of the dishes we enjoyed, I'm not surprised that people flock here for the food. It was a full house on the Tuesday night on which we dined.
We grazed through quite a few dishes on the menu, and while they were all excellent, one of my favourites was also the simplest: the Peshwari naan, lovely light naan stuffed with delicious coconut. Honestly, words can't do this justice.
We opted mostly for vegetarian and seafood dishes, starting with Palak Paneer, pureed spinach leaves and chunky home made cottage cheese; Baby Eggplant & Potato, stir fried with masala and onions, and very more-ish; and the Masala Dosai, filled with mashed potatoes, onion and cracked mustard seeds. The restaurant is renowned for its dosai, light crispy crepes made with rice batter and lentils.
The Mellagu Prawns were robust and aromatic with peppercorns, tomato and fennel seeds, and we couldn't go past the Goan fish curry, one of the chef's signature dishes. In this, the fish cubes were cooked in light coconut milk with kokum (a dried Indian fruit), fiery green chilli and capsicum. The curry was rich but not overwhelming for the delicate fish.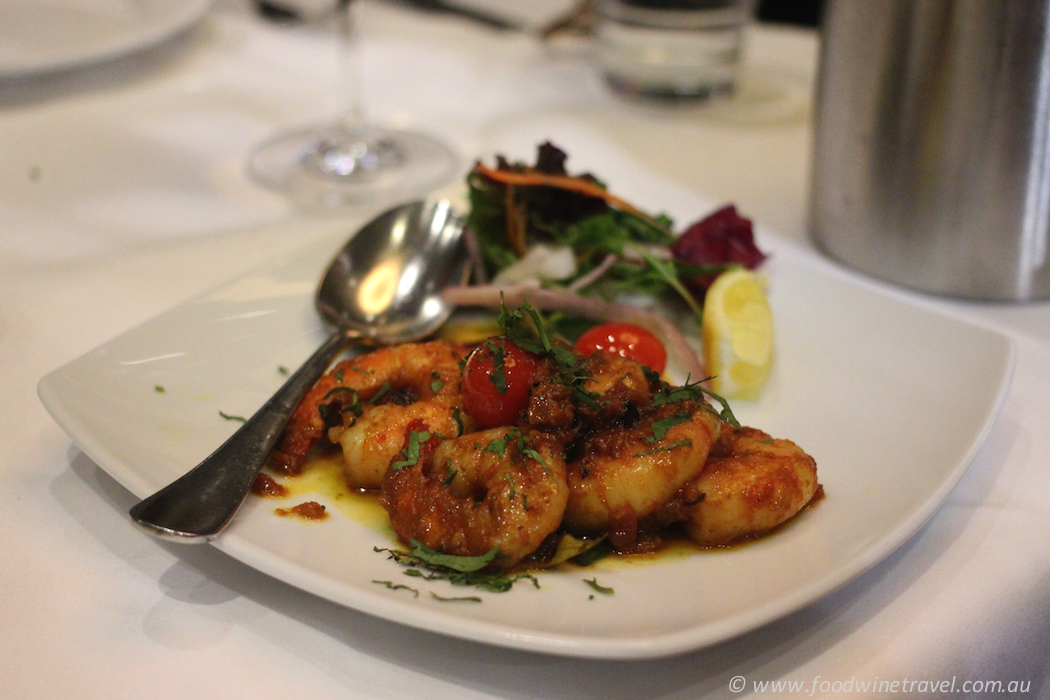 There are some lovely drinks on the list. We had a refreshing lemon juice, described as a "typical South Indian delight", made from fresh lemon, mint and ginger. Mohammed encouraged us to also try a Delatite Gewurztraminer and it was an excellent recommendation, the ever so slightly sweet fruitiness of the wine complementing the spicy dishes beautifully.
For dessert, the duo of kulfi, one half mango and the other pistachio, was a perfect choice, but we also couldn't resist the gulab jamun, a single decadent dumpling drenched in syrup.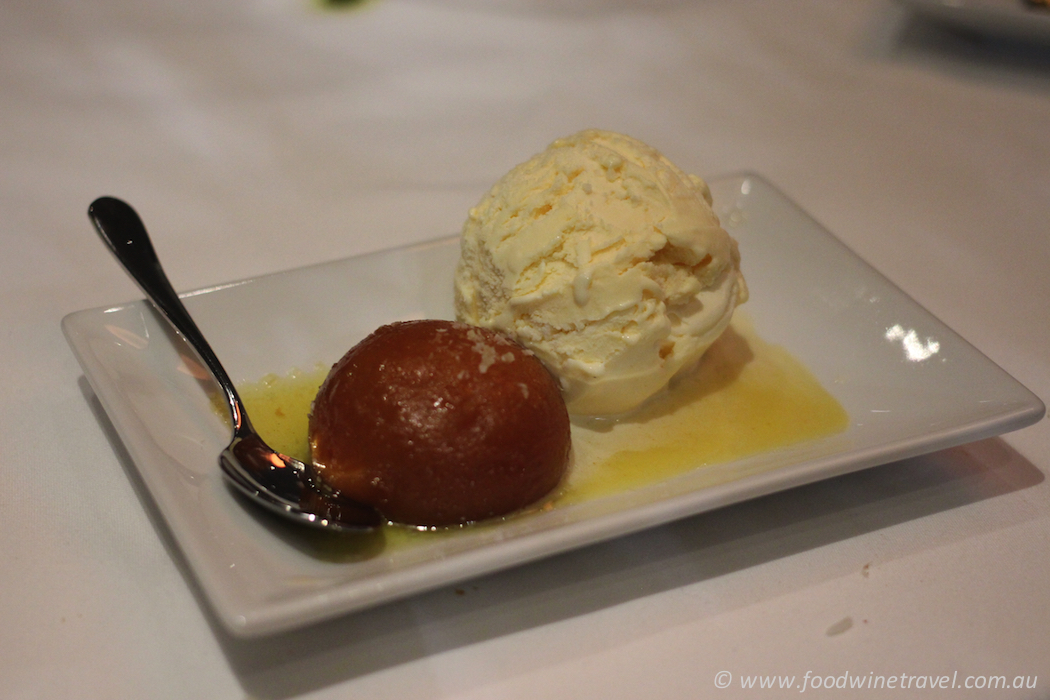 With dessert we enjoyed an ice wine from Lincoln, New Zealand. Sweet but not cloyingly so, it had beautiful lychee, rose petal and spice aromas, with stone fruit notes on the palate, and again was a great choice.
And finally, to end this beautiful feast, perfectly brewed Masala Chai, South Indian tea spiced with cardamom, cinnamon and cloves brewed with milk. The restaurant makes its own Chai blend.
Malabar serves some of the best Indian food in Sydney. We'll definitely be back.
Fact File:
Malabar South Indian Cuisine
274 Victoria Street
Cnr Victoria & Craigend St
Darlinghurst NSW Australia
+61 2 9332 1755
Food Wine Travel dined as guests of the restaurant.