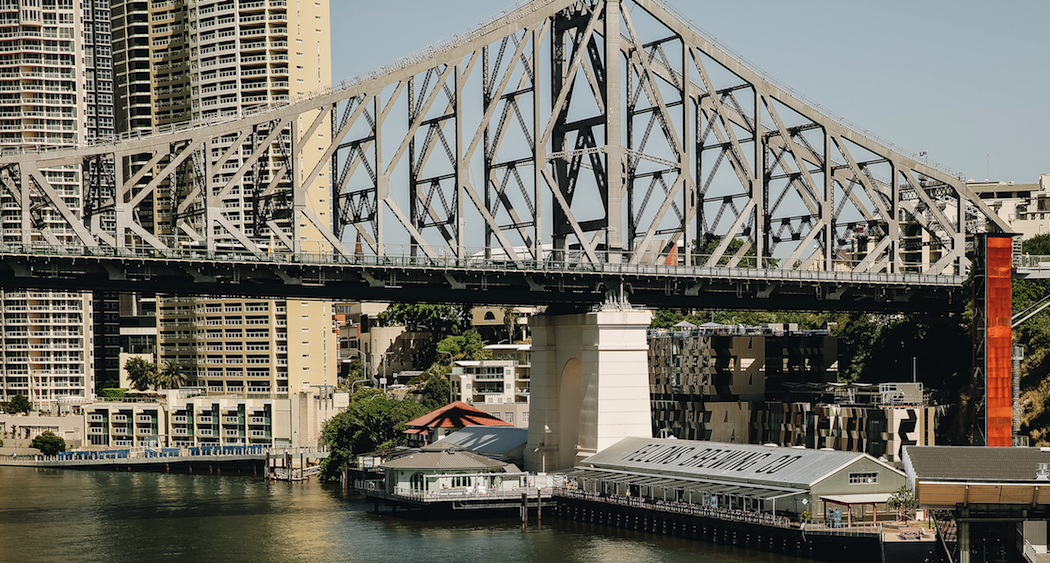 As both a history nerd and an advocate of recycling for the sake of the environment, I'm always pleased to see old buildings repurposed if they have outlived their original use. So you can imagine what a thrill it is to see the development that is taking shape along the Brisbane River, under the Story Bridge.
The revitalisation of the Howard Smith Wharves spans 3.4 hectares of riverside land, and the lifestyle and entertainment precinct taking shape will be a real shot in the arm for Brisbane. Two venues have recently opened with much fanfare: craft brewery, Felons Brewing Co., and overwater bar and dining spot, Mr Percival's. Work on other venues, including restaurants, event spaces and a 5-star hotel, is underway.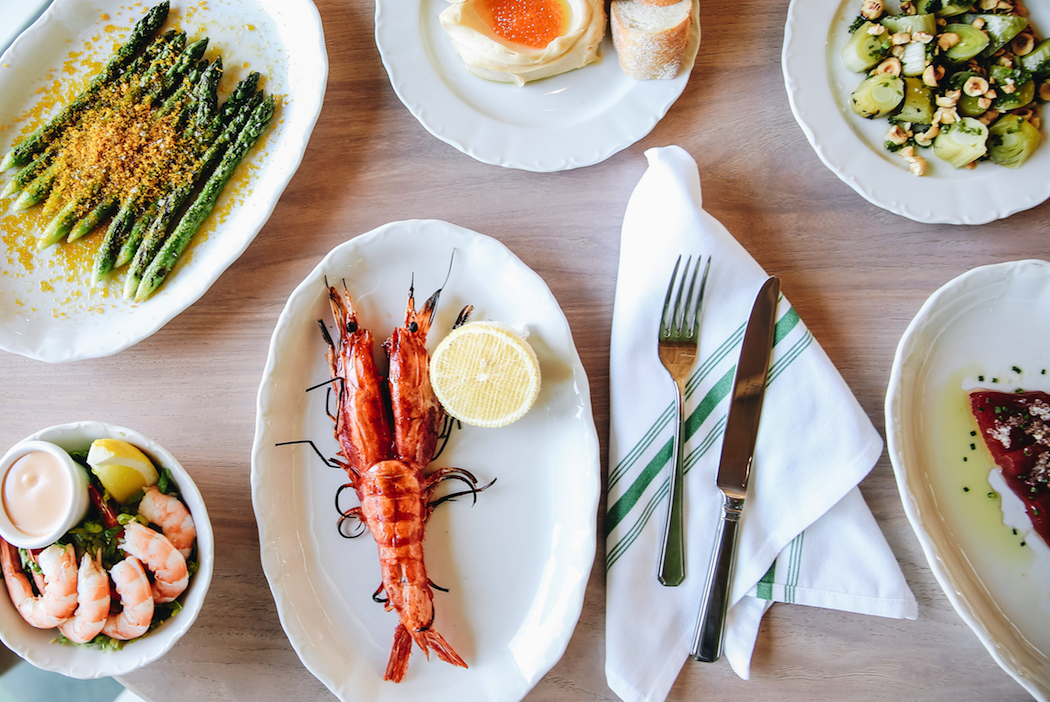 Originally constructed in the 1930s, the Howard Smith Wharves were a project initiated by the Queensland Government to provide locals with relief work during the depression. Largely abandoned since the 1960s, the wharves are now heritage listed—a rare surviving example of early infrastructure building in the city, with their offices and sheds and wharfage still intact.
The redevelopment plan has more than 80% of the precinct allocated as public space. The remaining area will be transformed into what is destined to become a culinary hub. The director of Howard Smith Wharves, Adam Flaskas, says that while the project will include a 164-room 5-star hotel, and function spaces accommodating up to 1,000 guests, the focus is overwhelmingly on "spaces for locally made food and beverages to thrive".
Visitors will be able to sample locally-brewed schooners at a craft brewery, dine at restaurants with both rising stars and acclaimed chefs at their helm, or sample fresh, artisan bread and locally roasted coffee.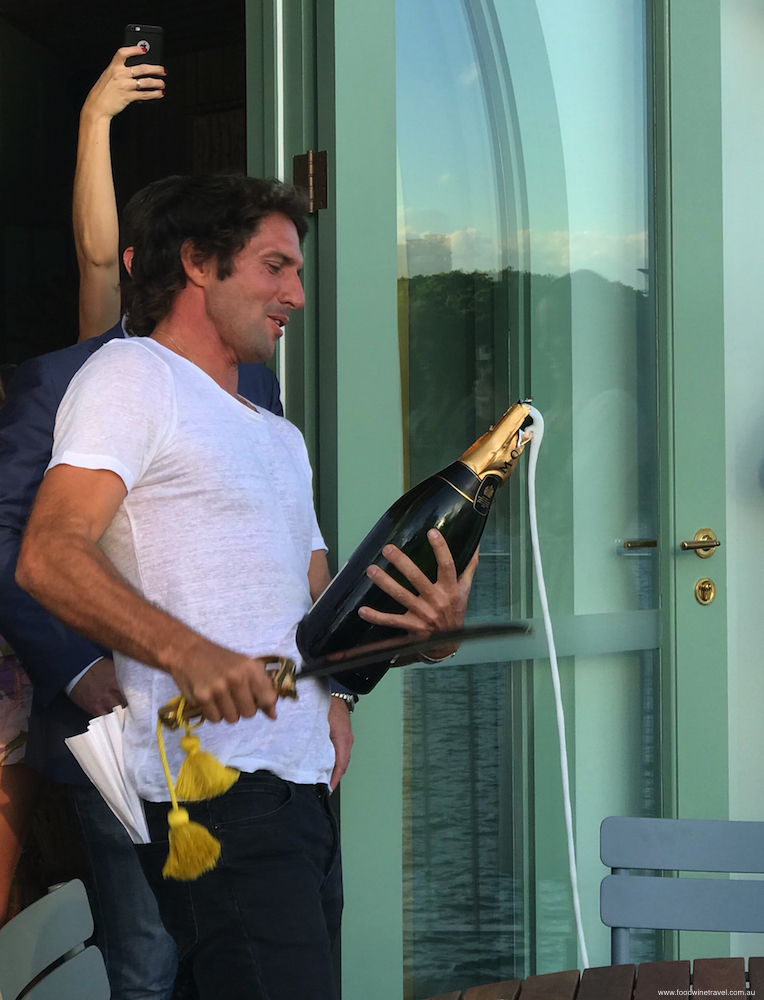 The precinct has a range of flexible event spaces, including The Rivershed, in a former wharf building with panoramic views of the city and Story Bridge, and The Houses, nestled into the nearby cliffside. Set to open in February, The Houses (Bougainvillea House, Citrus House, Wisteria House and Green House) offer event spaces for smaller and more boutique events. From next year, there will be a series of food and culture festivals to shine the spotlight on the site.
The Rivershed is being transformed by local design studio, Fellow Interiors, which has retained something of the old wharf's industrial character in its exposed wood beams and soaring, six-metre-high gabled roof. It holds 480 seated guests at full capacity, and 630 for standing cocktails, but can be reworked into smaller nooks depending on the event.
Each of The Houses has a different character: Citrus House lends itself to private dining experiences or boardroom meetings, Wisteria House is ideal for a pre-wedding retreat, spacious Bougainvillea House has a wraparound veranda to make the most of river and city views, and Green House is a garden oasis. Bookings are open now for all venues.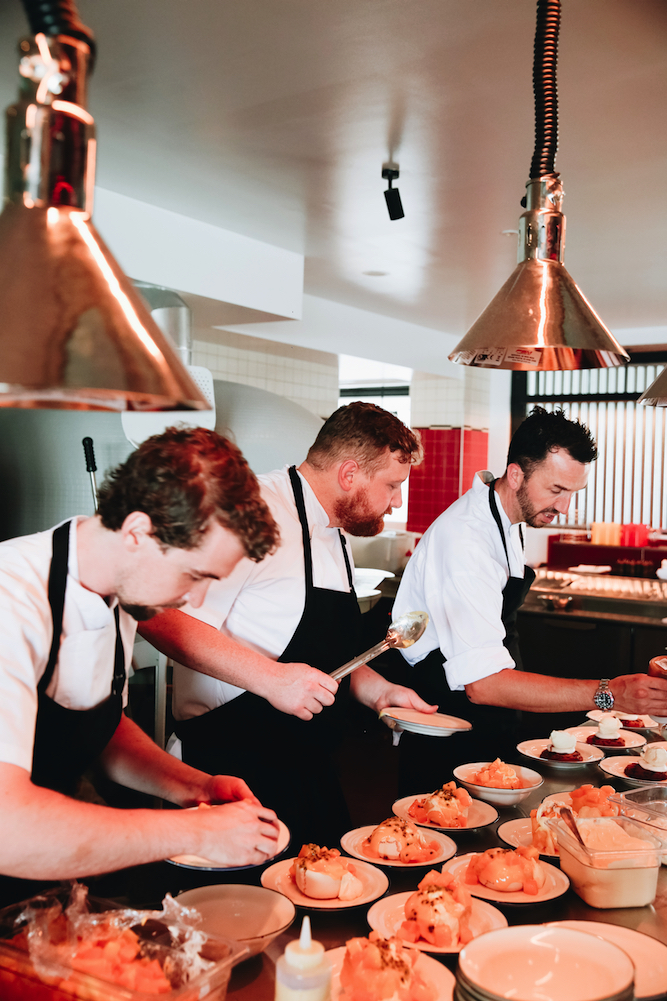 The Rivershed integrates a bakery and coffee roasting facilities, and packages for all spaces include the beer made on site. Executive chef for events, Steve Forrester, is overseeing the catering. With nearly two decades of hospitality experience, Forrester is vice president of the Queensland branch of the Australian Culinary Federation, a Lexus Young Chef of the Year and Chef of the Year Victoria. Some of the produce he will use in the menus will be grown onsite.
Among the restaurants that are set to open are ARC Dining and Wine Bar, with a list of over 500 wines; Greca, a contemporary interpretation of a Greek taverna; the Hong Kong-inspired Stanley restaurant and bar; and Toko Brisbane, delivering contemporary Japanese cuisine. Says Adam Flaskas: "The fact that so many nuanced cuisines and unexpected cross-cultural blends are represented in these restaurants is a testament to the diverse character of Brisbane. We're a city of curious palates. We like to be surprised."
If you go:
Howard Smith Wharves
5 Boundary Street,
Brisbane Qld 4000
Australia
www.howardsmithwarves.com
Photo by Food Wine Travel where indicated. Other photos were supplied by Wanderlust Union.