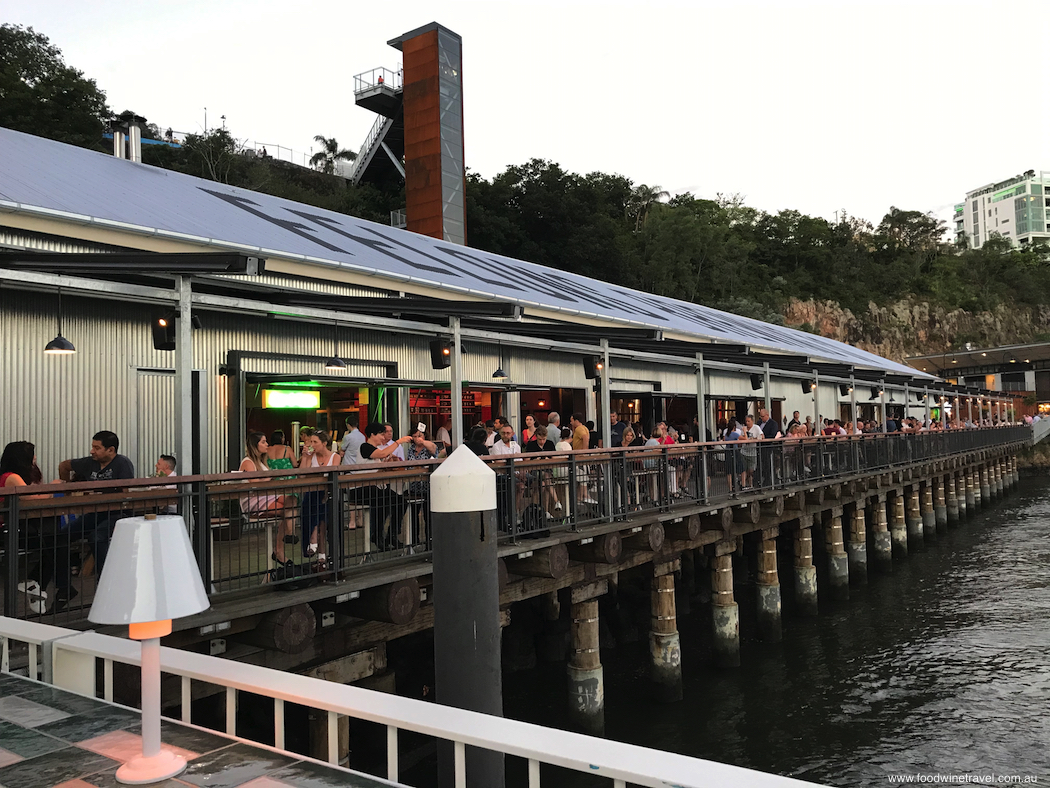 Felons Brewing Co. had been open for just a week when we took a stroll along the Howard Smith Wharves on a balmy evening, but the word about Brisbane's newest craft brewery had obviously quickly got around as it was hopping. Felons was the first of the venues to open in the entertainment precinct that is taking shape under the Story Bridge, on the banks of the Brisbane River.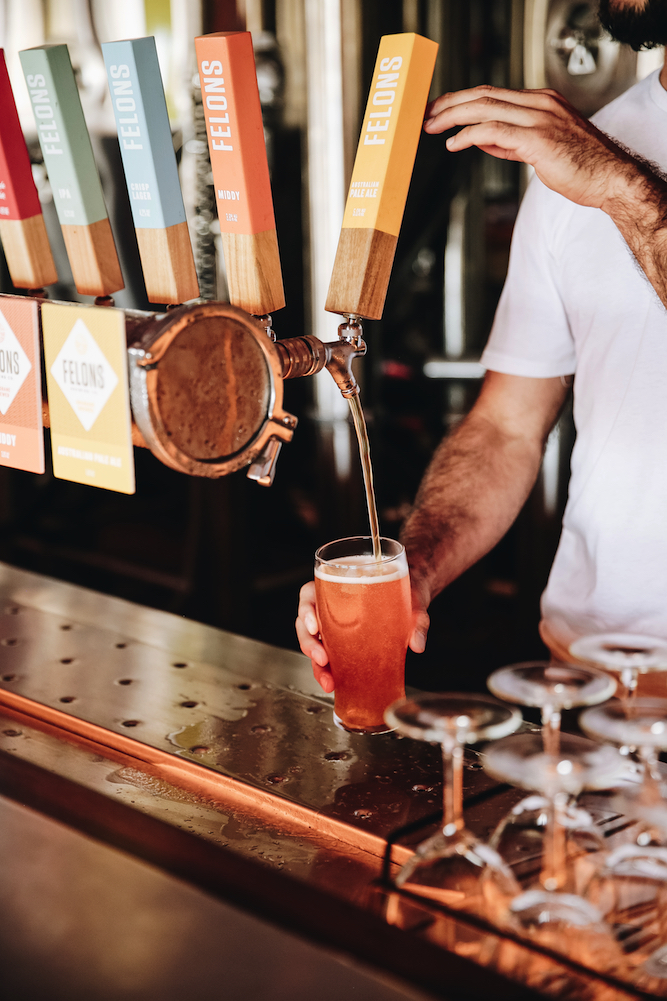 Uber cool overwater bar, Mr Percival's, has opened since, while other venues – including restaurants, bars, event spaces, and a 5-star hotel – are taking shape on the old wharves that had been largely abandoned since the 1960s. Felons has quickly become a landmark – not surprisingly, since its name is displayed in gigantic black letters across the roof of the brewery. This is one name you're not going to be allowed to forget!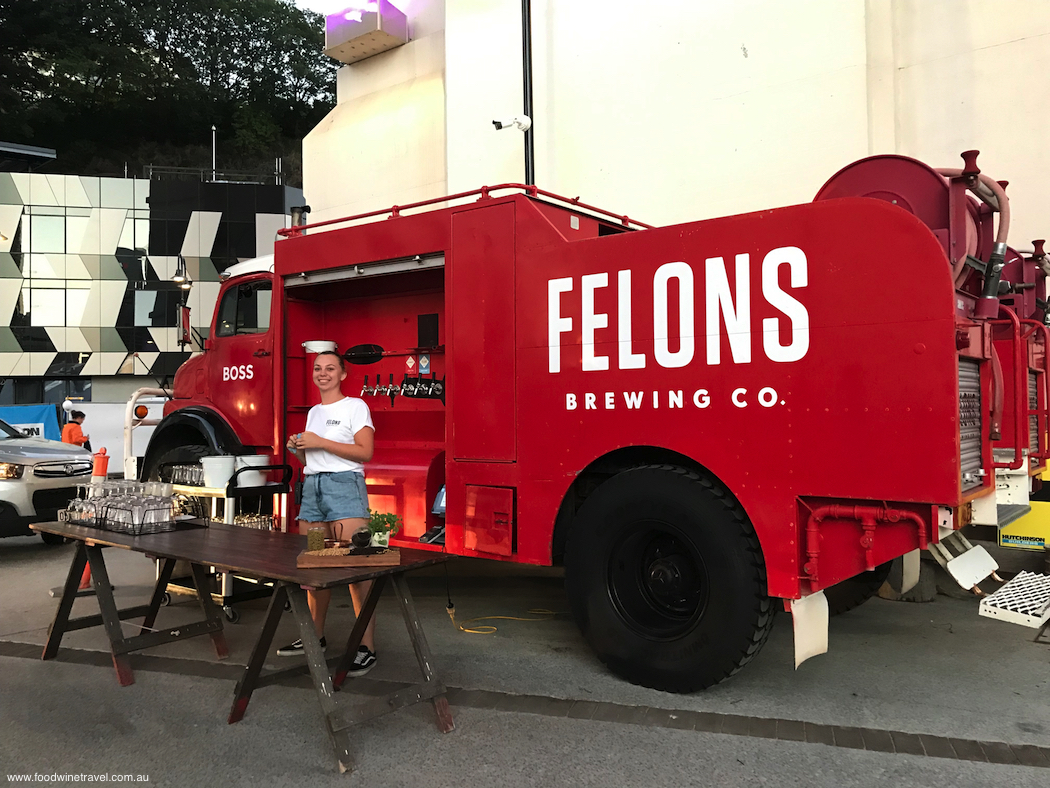 Putting the brewery name on the roof is a nod to the past, as when Howard Smith inhabited the warehouses, he put his name on them in big letters. More names will go onto the remaining two sheds in the coming months. The brewery is named for the four felons who were the first Europeans to locate the Brisbane River.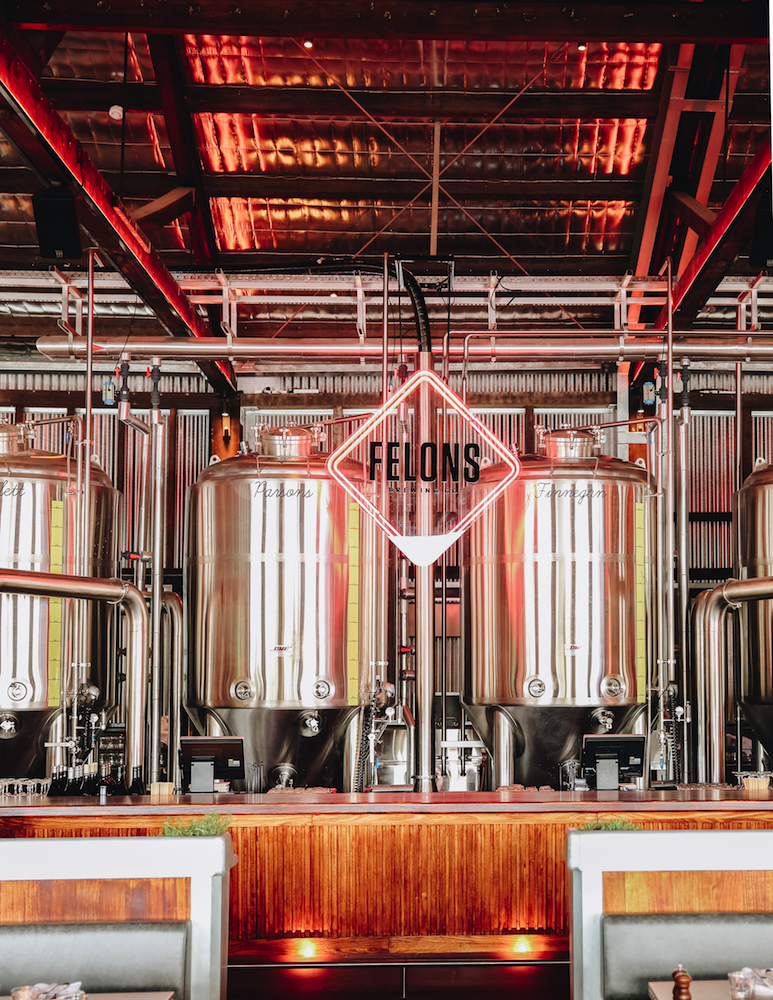 Run by a team of passionate beer experts, many of them Little Creatures alumni, Felons has a range of beers and ciders on tap, including an India Pale Ale (6.2% ABV), Australian Pale Ale (5% ABV), and Sonny Apple Cider (4.6% ABV).
It also offers casual dining, including fish and chips and woodfired pizzas. We like the fact that there are tubs of herbs on the kitchen counter so the herbs for the pizzas can be picked fresh from the pot.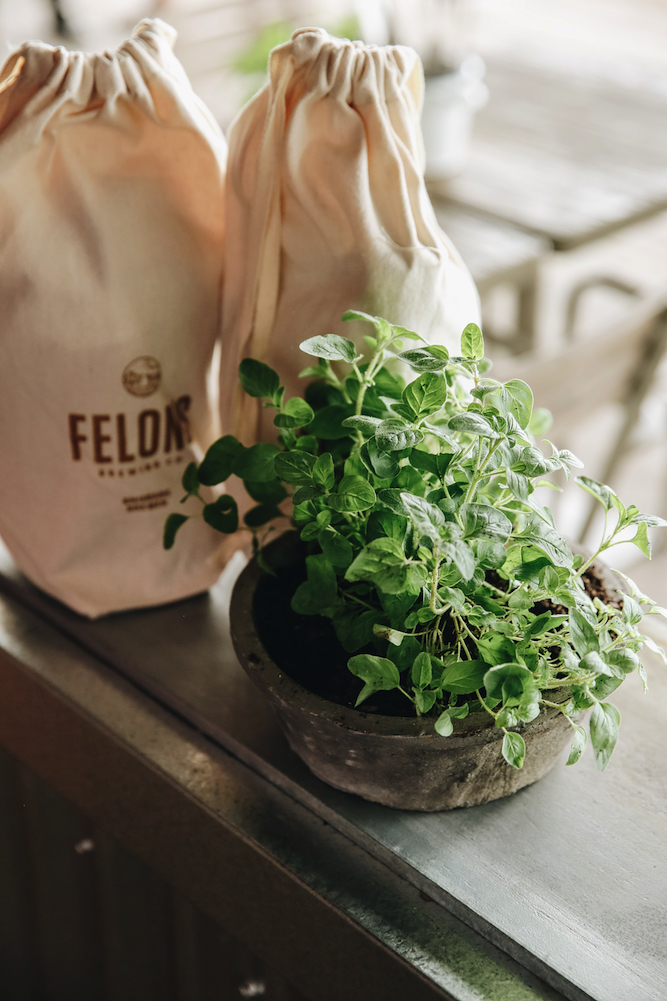 This is a working brewery where you can watch the products being made, and already it has reignited this formerly derelict riverfront. There was a lot of noisy chatter and a happy vibe on the night we visited. We're looking forward to seeing the rest of the Howard Smith Wharves precinct take shape.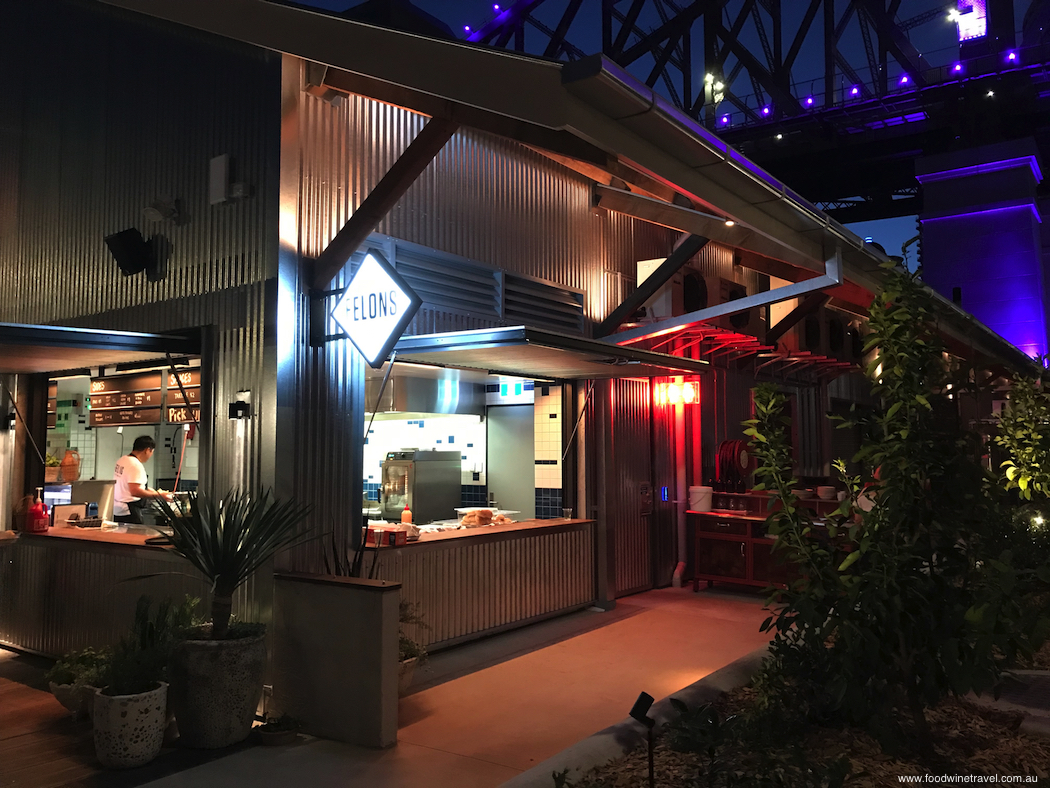 Felons' general manager, Ash Cranston, formerly of Little Creatures, has invited families to throw out a picnic rug on the grass, grab a six pack of beer, a parcel of fish and chips, and kick back alfresco around the brewery. An old wooden fishing trawler stands in the grounds adjacent and is being brought back to life by contemporary painter and installation artist, Anthony Lister, as an ode to the four felons.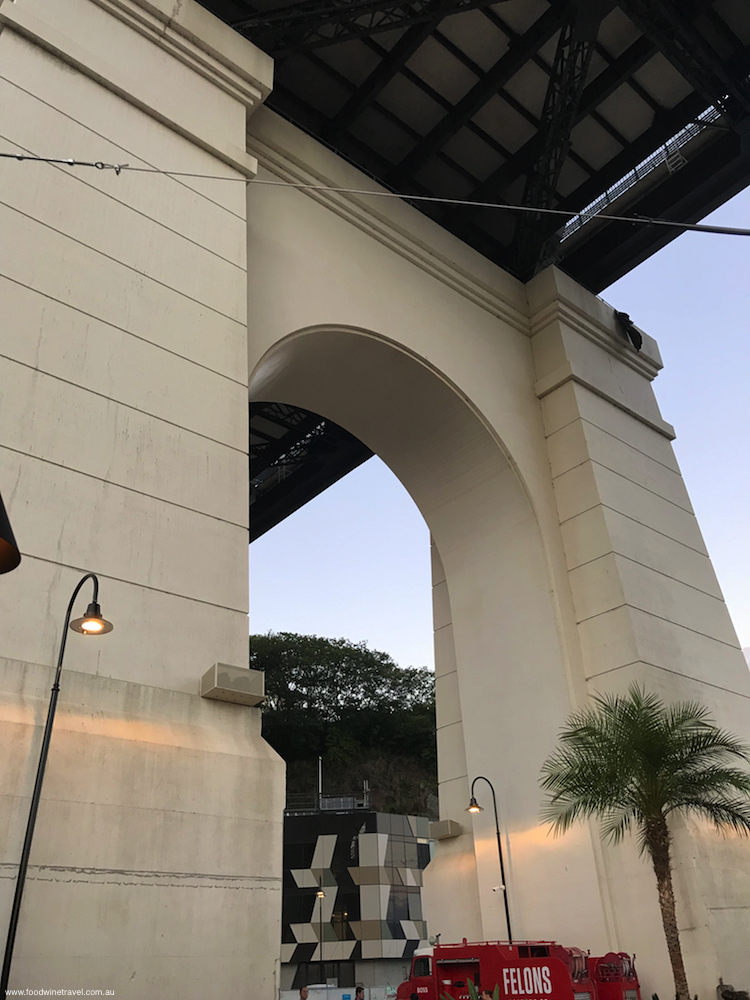 Head brewer Tom Champion says he is focusing on brewing "natural and balanced beers of no fuss" and which celebrate fresh and locally grown ingredients. Once the Howard Smith Wharves precinct is fully opened, the brewery will work with curated cultural events and opportunities to spotlight local artisans and musicians.
If you go:
Felons Brewing Co.
Howard Smith Wharves
5 Boundary Street,
Brisbane Qld 4000
Australia
Photos by Food Wine Travel where indicated. Other photos were supplied by Wanderlust Union.