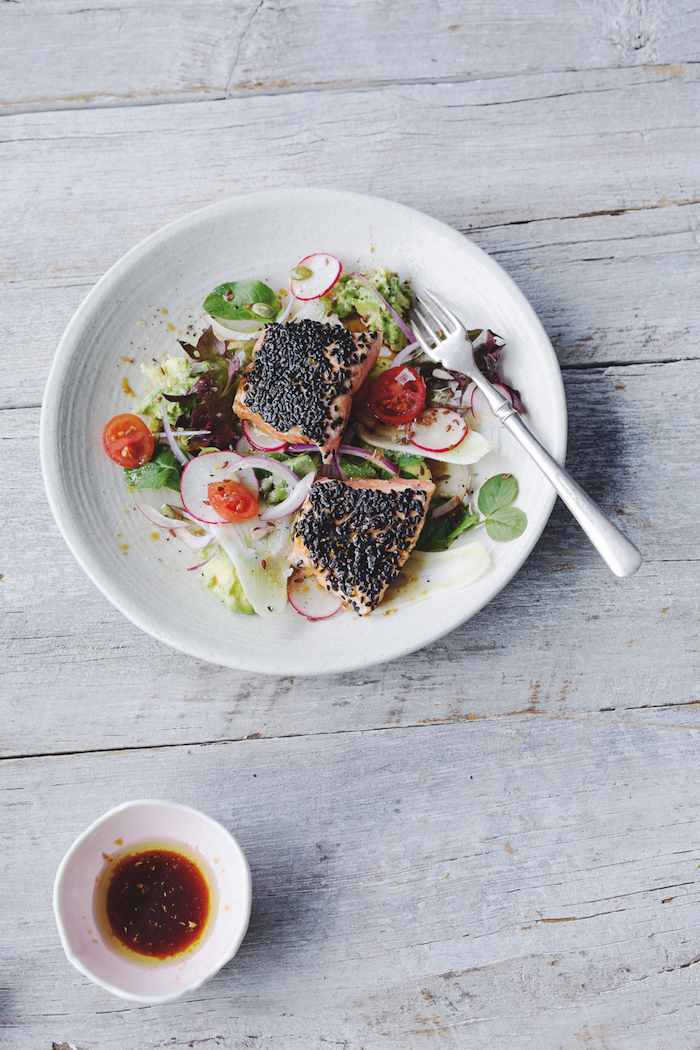 For too long, people in the western world have used weight as a benchmark for health, according to Libby Weaver. And yet our energy level is a far more powerful insight into our level of wellbeing, says the widely published author and speaker. Weaver, who has a PhD and 20 years of clinical experience in nutritional biochemistry, has just released a book called The Energy Guide, published by Macmillan Australia.
In it, she explores what she calls her three pillars: the interplay between a person's biochemistry, nutritional status and emotional landscape in determining their vitality and energy level. The first part of the book tackles subjects such as sleep, stress, health challenges, the role of movement, and the importance of eating real wholefoods. It offers a lot of food for thought, without preaching, an approach that has gained the author a huge international following.
The second part of the book contains recipes, and if this is the way you need to eat to get your energy back, there's nothing difficult about it. Dishes such as Slow-cooked Lamb Shoulder with Pear and Balsamic; Roast Lemon Chicken; Lemongrass Beef Broth with Zucchini and Carrot Noodles; and the Black Sesame Salmon recipe featured here, are delicious and enticing.
Health benefits of salmon
Many of the recipes, like this salmon one, can be made in less time than it would take to order a takeaway. Salmon is a rich source of omega-3 fatty acids, which have been shown to have numerous health benefits. The book also has recipes for quick snacks, nourishing drinks and teas, and a useful glossary of health-giving ingredients that you could consider incorporating into your diet if you aren't already.
I'd happily eat just about every dish in this book, and if they put an extra spring in my step, then that's terrific. "When we diet, we inevitably put the weight back on," says Weaver, "but if we use energy as our wellness currency, we gain powerful insights into achieving good health for the long-term."
A note to readers who may have bought Weaver's 2015 book, Exhausted to Energized. Parts of The Energy Guide have been adapted from the earlier book. All the recipes are new, however.
!! Buy The Energy Guide from Book Depository, with free delivery worldwide !!
Food Wine Travel gets a small commission on purchases through this link but it doesn't cost you any extra.
BLACK SESAME SALMON ON MIXED LEAVES & AVOCADO
Serves 4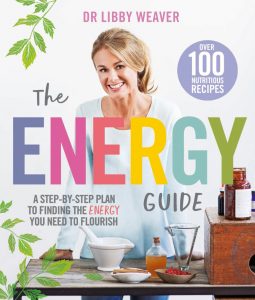 4 × 200 g salmon fillets, skin on
2 tablespoons black sesame seeds
2 tablespoons olive oil
120 g mixed salad leaves
6 red radishes, thinly sliced
2 tablespoons pumpkin seeds
2 tablespoons sunflower seeds
2 tablespoons linseeds
2 ripe avocados, roughly smashed
small fennel bulb, trimmed and thinly sliced
½ small red onion, thinly sliced
100 g cherry tomatoes, thickly sliced
Dressing:
2 tablespoons freshly squeezed lime juice
1 tablespoon tamari
1 tablespoon apple cider vinegar
1 tablespoon finely grated ginger
½ teaspoon sesame oil
2 tablespoons extra virgin olive oil
Pat the salmon fillets dry with paper towel. Scatter the sesame seeds onto a plate, then press the flesh side of each fillet into the seeds to coat.
Heat the olive oil in a large deep frying pan over medium heat, add the salmon fillets, skin-side down, and cook for 5 minutes on each side or until cooked to your liking. Remove and rest for 5 minutes while you prepare the salad.
Place the salad leaves, radish, seeds, avocado, fennel, onion and tomato in a bowl.
To make the dressing, whisk together all the ingredients. Pour over the salad and gently toss to coat.
Divide the salad among four plates, then break up the salmon into bite-sized pieces and arrange over the top.
Recipe and images from The Energy Guide, by Libby Weaver, published by Macmillan Australia, and reproduced with their permission.
This story originally appeared in PS News online.