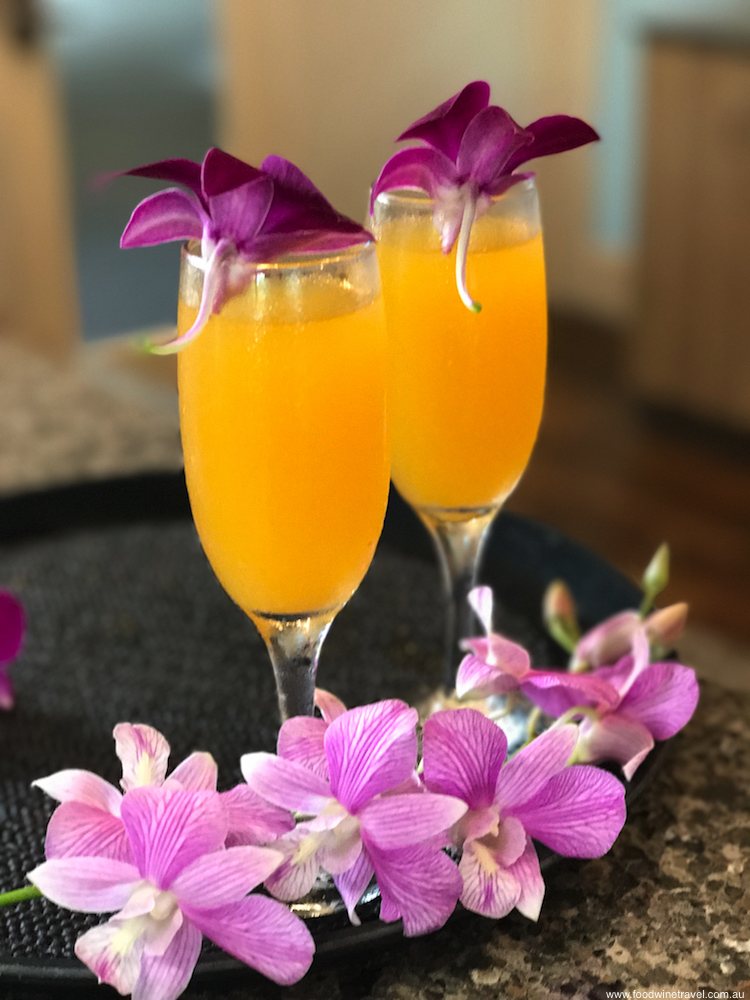 Before my recent visit to Queensland's Whitsundays region, it had been a long time since I spent any time in that part of the world. And, my, how it has changed. So many beautiful places to stay, so many wonderful places to eat, so many things to do … all against a backdrop of some of the most beautiful scenery in the world.
Years ago, it was hard to find a good restaurant in Airlie Beach. These days there are plenty, many of them with a stylish but casual ambience as you'd expect from a beach resort in the tropics. Fresh local seafood is a highlight on many menus, and a fabulous cocktail is never far away.
We zipped around Airlie Beach on a tuk tuk, which is not only a great way of seeing the sights but you get the added bonus of an informative and fun commentary from the rider of your chariot. Just Tuk'n Around has 12 tuk tuks in its fleet and is now an established part of Airlie Beach life. Ours dropped us at Walter's Lounge, which has provided this week's recipe.
There was a certain Cyclone Debbie hanging around during my visit, which meant there were periods of rain interspersed with sunshine and magic moments like an amazing barbecue lunch on the jetty at Coral Sea Resort.
Lure, a stylish restaurant overlooking the world-class Abell Point Marina, also delivered a warm Whitsundays welcome. What to do when a sunset cruise is cancelled? Kick back with fabulous cocktails and awesome pizzas in the open-air lounge at the newly refurbished Mantra Club Croc. Or sip on an espresso martini at The Deck, one of Airlie Beach's newest restaurants.
Speaking of cocktails, the co-owner of Fish D'vine Café & Rum Bar, Kev Collins, reckons they do the world's best mojitos. When he's not working in the café, Collins is out fishing, and he reports that after the cyclone, the area looks a bit like "a beautiful girl after a big night out. Lippy a little smudged, mascara running a bit and a bit dishevelled, but still, a beautiful girl (or hunky guy to be non-sexist)". The café is famous for its chilli mud crab, attracting a steady stream of overseas guests, and to be honest, you haven't seen a seafood platter till you've seen the one served here.
One of the best food experiences during my visit was at Walter's Lounge, where we enjoyed sparkling wine and hors d'oeuvres as the sun set over the marina. This is a classy bar with a modern menu and drinks list that would be right at home in any capital city.
Owner Heath Bentley has provided the menu for the delicious Chicken Liver Parfait created by chef Rob Mohr. He serves the parfait in 125ml jars that are filled to about 80%; this recipe makes 15 of these so unless you are catering for a crowd, you might want to halve the recipe. Nevertheless, it is easy to make and utterly delicious, so you might want to make a full batch.
Operators in the region report that in Airlie Beach at least, it is business as usual after the horror of Cyclone Debbie. This is a beautiful time of year to visit, and with excellent air services into the region, including low-cost airlines, I can highly recommend a visit.
Christine travelled to the Whitsundays on the inaugural Tigerair flight from Brisbane to the Whitsunday Coast.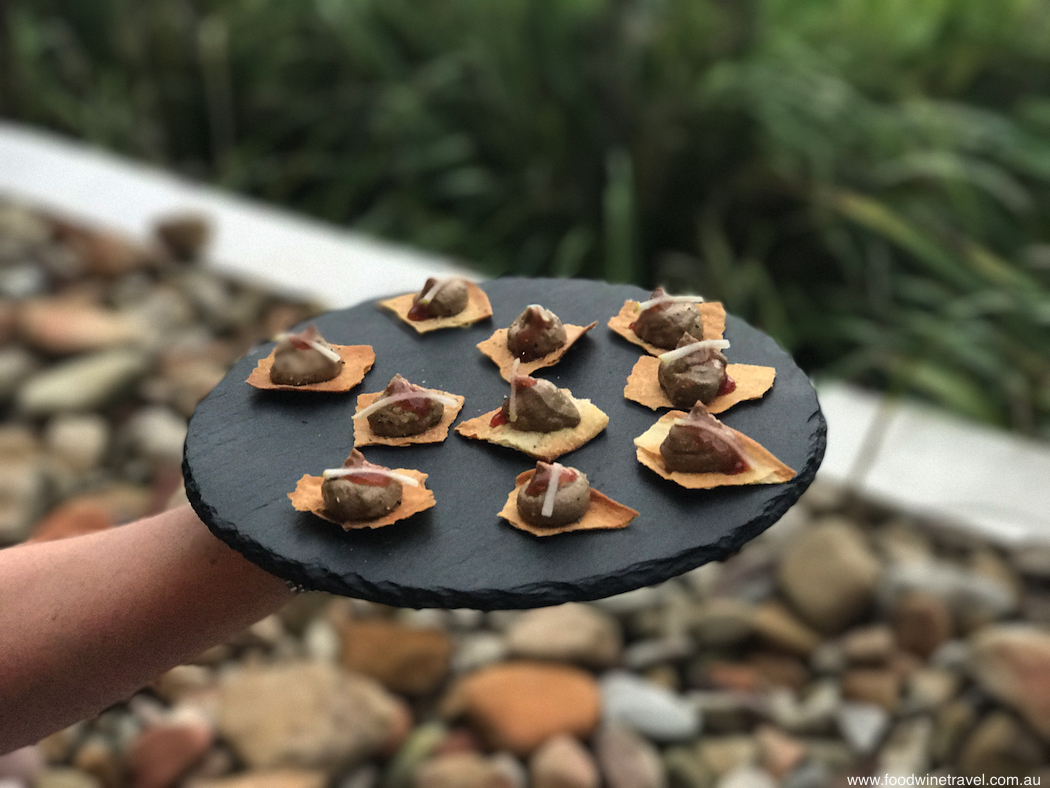 CHICKEN LIVER PARFAIT
Liver Mix:
500g chicken livers, washed under cold water then soaked for 48 hours in 500ml of full cream milk
5 yolks
1 tsp white pepper
2-3 tsp salt to taste
Reduction:
2 brown onions thinly sliced and sautéed to a deep brown
Deglaze with 750ml red wine then add:
250ml chicken stock
2 tablespoons brown sugar
Cream Mix:
400g salted butter
400 double cream
10 sprigs thyme
1 rosemary stick (leaves only)
170g Clarified Butter
Preheat oven to 140 degrees C.
Prepare reduction by browning off sliced onions until a deep brown in a small stainless steel pot. Add red wine and cook off alcohol, add sugar and stock then reduce until thick. Cool to room temperature.
Bring cream, thyme, rosemary and butter to the boil. Once it reaches the boil let simmer until everything is melted (about 5 minutes).
Sieve cream mix and let stand for 10 minutes.
Wash off soaked livers under running water, put into jug blender with yolks and room temperature reduction then blend on high for 1 to 2 minutes.
Add cream mix to liver mix whilst blending until smooth.
Pass through a fine sieve and bake in clean dry jars, inside a shallow baking tray with the jars submerged in hot water from the tap, to about a third of the way up.
Bake for 30-35 minutes at 140 degrees C.
Pull out of oven, let stand in tray for 10 minutes, then remove from tray onto another tray to place in the fridge.
Cool for another 10 minutes, then pour clarified butter over the top of each parfait (about 2 teaspoons). Allow to set in the fridge. If parfait is fully covered with the butter, then close the lid and store in fridge for up to 10 days.
Recipe from Rob Mohr, Walter's Lounge, Airlie Beach.
This story originally appeared in PS News online.