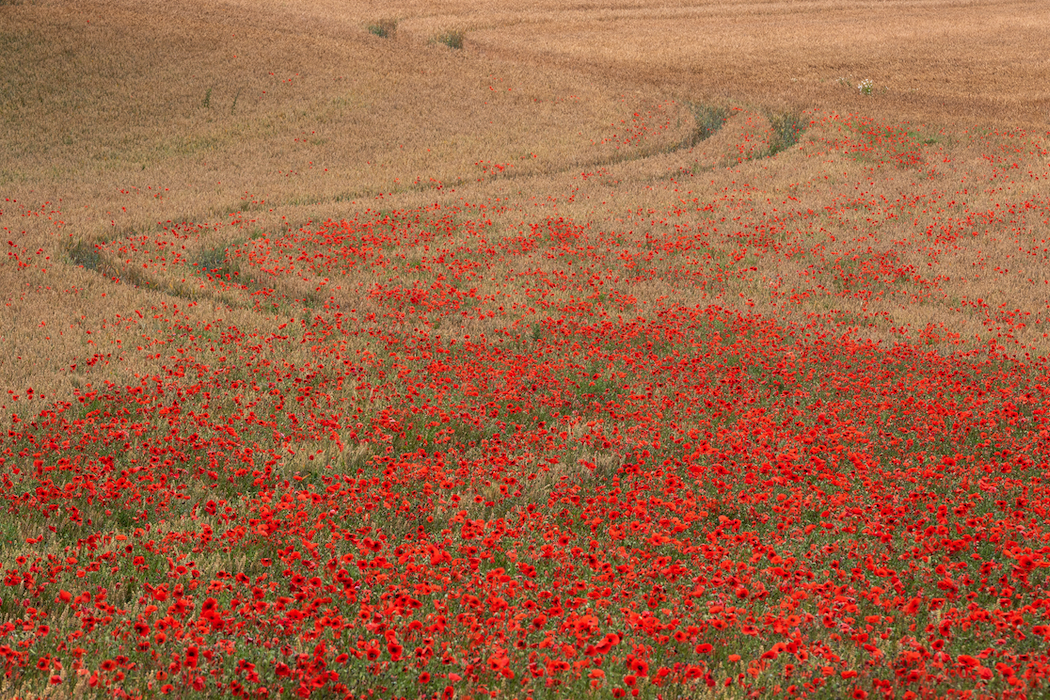 More than 100 years ago, the fighting on the Western Front forever transformed the landscapes of Flanders, the Flemish region of Belgium. Kilometres of trenches and dugouts, hundreds of cemeteries, monuments and other silent witnesses appeared among picturesque villages, fields and quiet roads.
This week, an 18-month series of exhibitions and experiences called Landscapes will be launched in Flanders, inviting travellers to learn more about how the Flanders Fields were transformed by the First World War.
The program, curated by Visit Flanders and its regional partners, includes the opening of new permanent memorials, sound and light events, augmented reality experiences, specifically curated exhibitions and more. Here is a selection of what's on offer. Each presents an opportunity to reflect and remember. Lest we forget.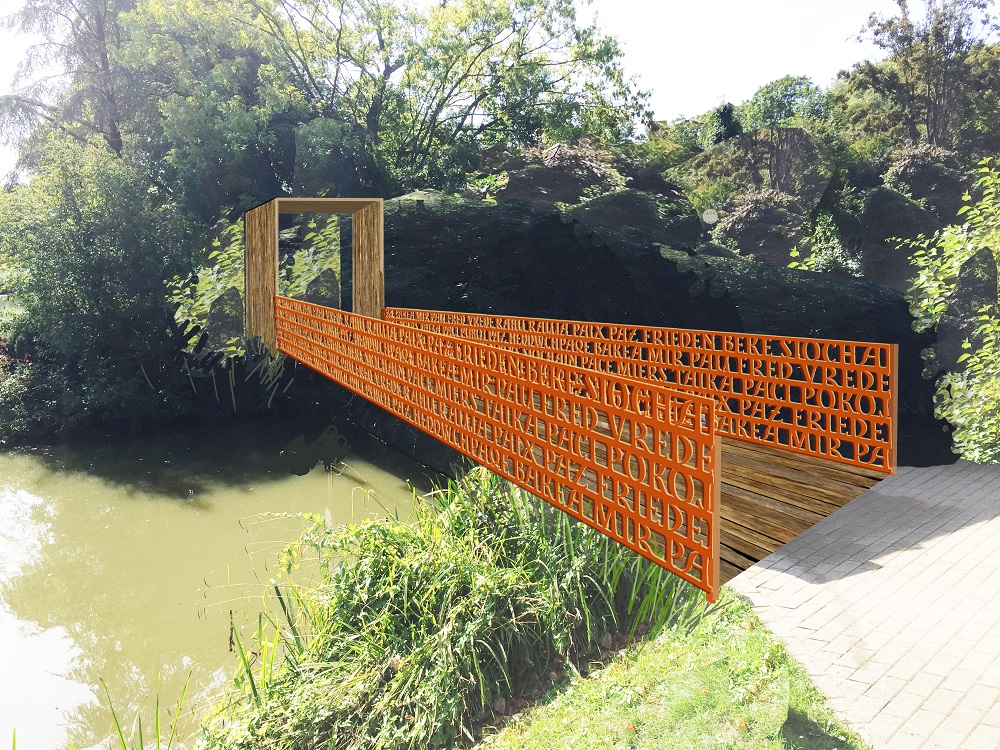 New Peace Bridge in Ypres
Visitors are invited to reflect at a new Peace Bridge opening in Ypres (Ieper) this week. Harmoniously combining art and architecture, the small and tranquil bridge is embellished with the word 'peace' in 86 languages. This will remain as a permanent memorial.
One Last Greeting
In this augmented reality experience at Hooglede, visitors can use an app to scan QR codes, causing German nurse Ida to appear to guide them around the German Military Cemetery, bringing to life what she experienced treating the wounded and as a last confidant of soldiers before they died. It opens later this week and continues until the end of 2024.
Time travel at Vleteren Walk
Time-travel viewing boxes introduce elements of World War 1 into the current landscape at Vleteren Walk. Until August 31, 2024, visitors can look through viewing boxes to peep back in time to discover what would have been visible at those exact spots during wartime. Images include a vanished tram stop, the village square and the flooded Yser. The accessible walking route uses paved roads and paths.
Look out over Hill 60 and Hill 62
The privately run Hooge Crater Museum is a must on any visit to the Ypres Salient, with an outstanding collection of World War 1 weapons, uniforms and equipment. Among the most striking items is a life-sized tableaux showing what daily life during the war was like. The museum's themed café is in a former local schoolhouse where you can view decorated shell casings (shell-art).
From now until the end of 2024, a new platform at the Hooge chapel enables you to look out over Hill 60, Hill 62, Sanctuary Wood Cemetery, Hooge Crater Cemetery, Kemmelberg and Ypres Salient. Here, the minimal height differences determined how the Great War progressed, something which can be seen for the first time through this new 'Front Eye'.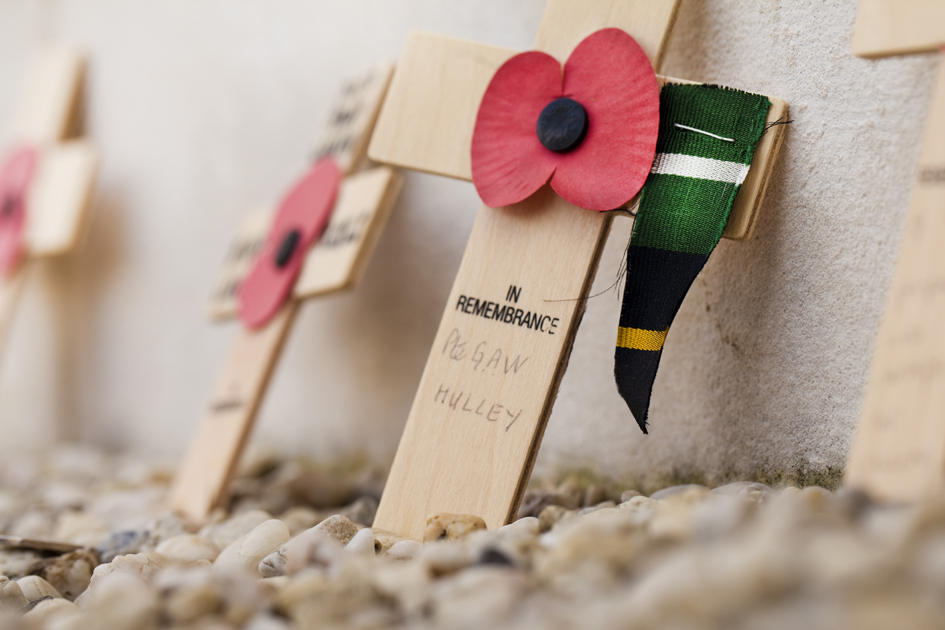 Witnesses in the Landscape
The CWGC Ieper Information Centre is in the centre of Ypres (Ieper), just a stone's throw from the iconic Menin Gate where the moving Last Post ceremony takes place every night at 8pm. From now until August 31, 2024, you can visit the Information Centre's Witnesses in the Landscape exhibition. This immersive installation relates stories and bite-sized facts about more than 20 Commonwealth War Graves Cemeteries, including both well-known and lesser-known sites.
For Evermore, accessible to all
Opening this week and continuing until February 18, 2024, In Flanders Fields Museum in Ypres (Ieper) hosts an exhibition called For Evermore: Cemeteries of the First World War, revealing personal stories through unique objects and interactive and multimedia installations. Audio guides, the 'For Evermore' podcast and an adapted children's trail (designed for ages 10+) make this history accessible to all generations.
The Talbotousians in War & Peace
During World War 1, Talbot House in Poperinge welcomed more than half a million 'Talbotousians' — Commonwealth soldiers from throughout the ranks. Opening later this week, a new exhibition, The Talbotousians in War & Peace, tells the story of Talbot House founder, Tubby Clayton.
The exhibition brings to life tales of Talbot House during the war and after – when Tubby and his pilgrims spent many years visiting the graves of deceased comrades. Together, they also founded the global organisation, Toc H, to support veterans and their families. The exhibition continues until summer 2024.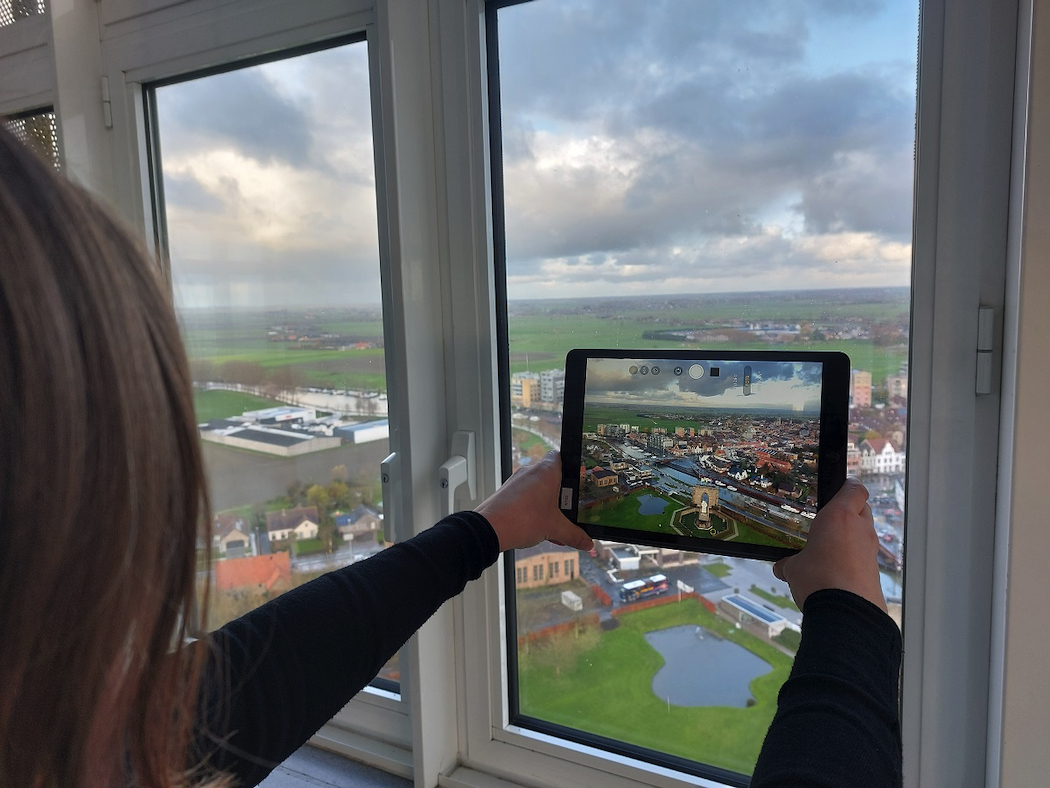 Relive the Yser
Traces in the Landscape opens at Yser Tower on May 3, 2023, and continues until autumn 2024. High up in the panoramic room of Yser Tower, you can relive the construction of the first tower and the deliberate flooding of Yser during World War 1.
Yellow Ribbon Trail
Follow the Yellow Ribbon Trail from May 14, 2023, until August 31, 2024. Hundreds of yellow ribbons connect 10 sites in and around Koekelare, from the German Military Cemetery in Vladslo with 'The Grieving Parents' sculpture, to the Lange Max Museum. Inspired by the song, Tie A Yellow Ribbon Round The Old Oak Tree, this walking, cycling or driving trail is a symbol of hope for return of loved ones.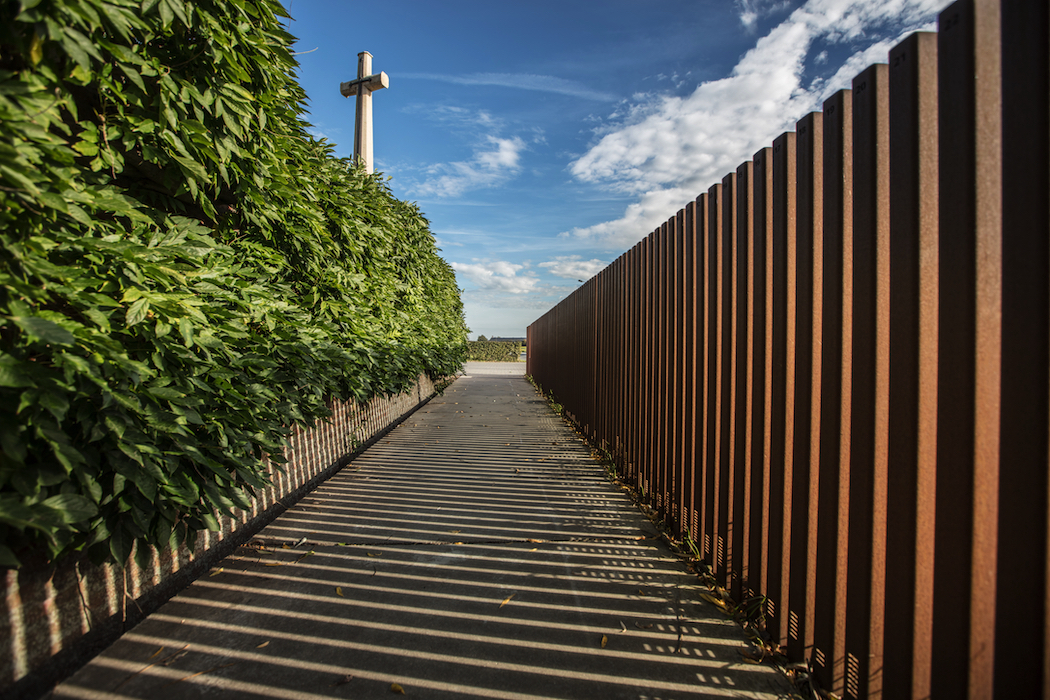 The forgotten tracks of a busy train station
An immersive experience at Poperinge Visitor Centre, Forgotten Tracks transports visitors to a train station during wartime. Housed in an underground annex alongside the visitor centre at Lijssenthoek Military Cemetery, it has floor, wall and ceiling projections coupled with surround sound and lights. Trains arrive and depart, soldiers march towards the front lines, the wounded are taken away, and bombs fall in the night… Forgotten Tracks continues until June 30, 2024.
Outdoor art trail
Flanders Fields' outdoor art trail, Invisible Landscape, opens at the end of June 2023 and continues until the end of summer 2024. The impressive art installations bring faded battlefield sites back to life, marking places where the fallen were buried, the wounded were cared for, and tram tracks carried supplies. There are two trails to choose from, ideal for cycling or walking. These are just some of the exhibitions and experiences on the 'Landscapes' calendar. For a full guide to everything of offer, visit www.visitflanders.com
This list was compiled using information provided by Mat McLachlan Battlefield Tours, which is a partner of Visit Flanders. It is not a sponsored post. Mat McLachlan Battlefield Tours is collaborating with this significant battlefield region to highlight what travellers can see and do when visiting Flanders. Photos supplied by Mat McLachlan Battlefield Tours.
You might also be interested in our post here on Mat McLachlan Battlefield Tours.