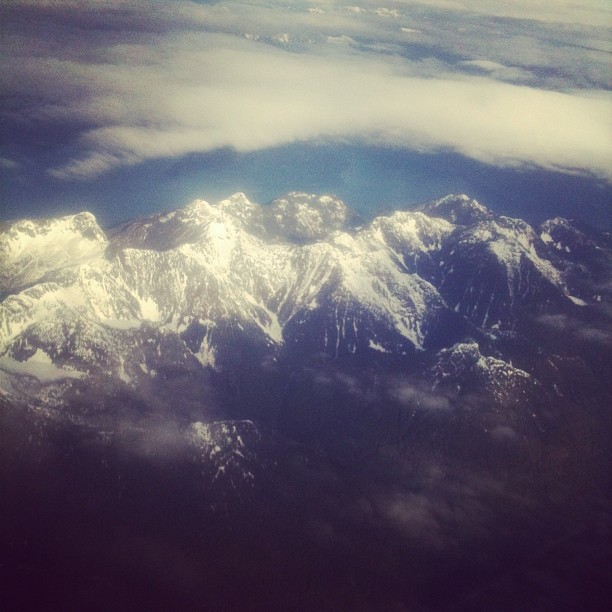 My trans-Canada journey began with an early flight and a stopover in Edmonton airport. The flight itself is worth a mention, with the breathtaking Rocky Mountains a scenic backdrop as we ascended from Vancouver. By late afternoon, we were hailing a cab in snowy Montreal, Quebec.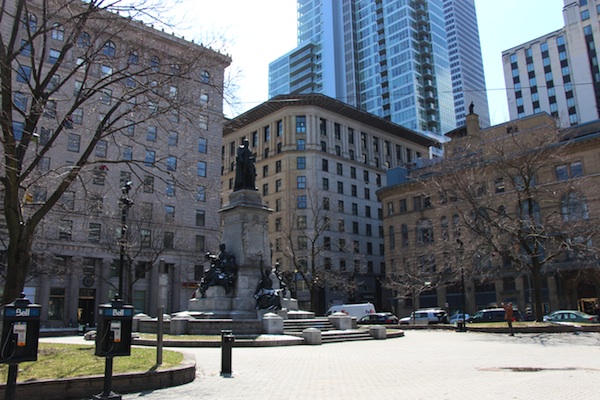 The captain warned of cool temperatures and falling snow, a vast contrast from the balmy spring days we were experiencing on the west coast. Staying with a friend in the up and coming neighbourhood of Griffintown, we turned to our compadre for dinner recommendations.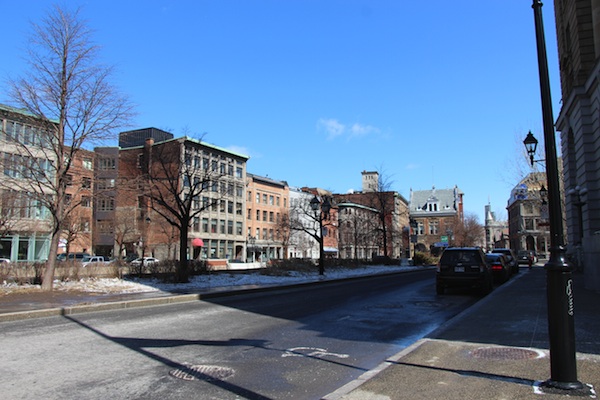 Wanting something easy, and within close proximity, he took us to Brasseur de Montréal, a microbrewery with a wonderful selection of ales, made in house. The food is home-style cooking – quick, comforting and tasty.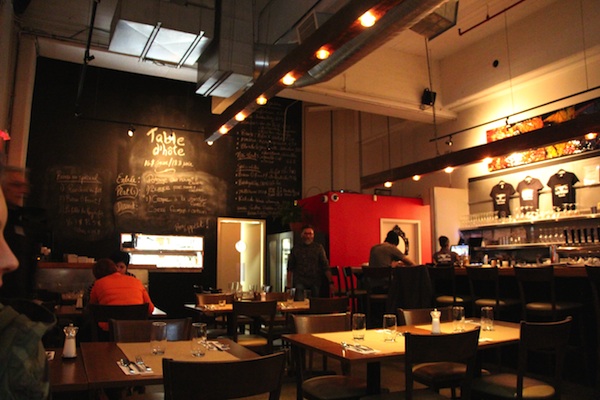 My grilled cheese panini was accompanied by some greenery, and crispy fries. The impressive condiments selection, presented in small Mason-type jars, included ketchup, aioli and two types of mustard. I know, I know … grilled cheese? Surely I could have had something a bit more, you know, gourmet? Well, let me tell you, it was fantastic and I devoured it.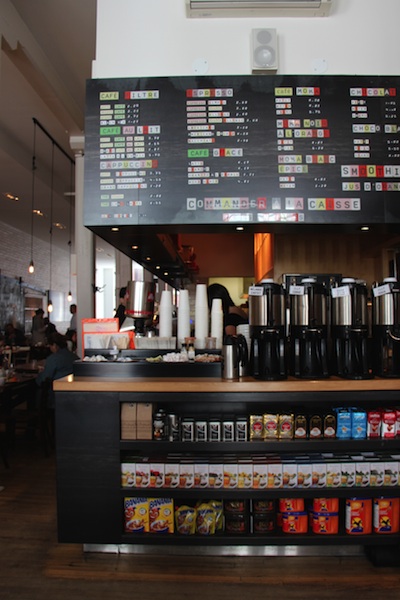 Day two of our québécois adventure began with a late breakfast at Le Cartet. Part market, part über brunch spot, the menu was right up my alley, with plenty of sal and sucre options.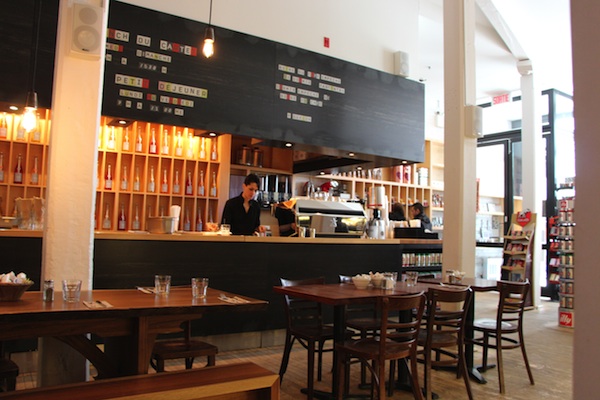 Spoilt for choice, I ordered the sweet platter.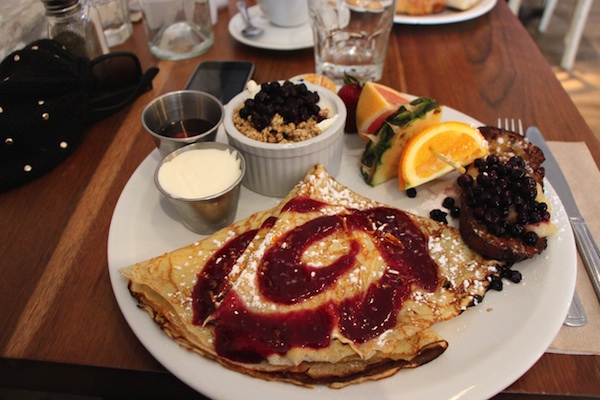 My eyes bigger than my stomach, I enjoyed (almost) every bite of the crepe with fruit sauce and citrus zest, French toast with honey, hazelnut and raisins served with apple butter and ginger organic granola with cashew nuts, ginger and yoghurt. The coffee wasn't half bad either.
The brunch spot also has a small market where you can pick up gourmet treats such as foie gras, ready to heat and serve meals, sauces, teas and other epicurean delights.
From there we began our exploration of this wonderful city. We wandered the streets and took cheesy photos of Montréal's abundant public art.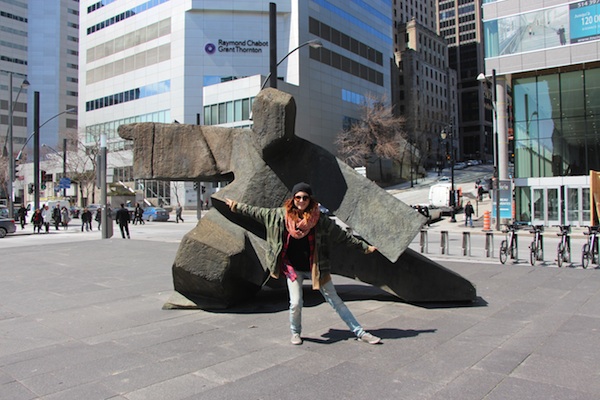 We visited the former Hudson's Bay flagship and took in the spectacle of Montréal's many monuments. We then spent a few hours getting lost and exploring Montréal's underground malls and tunnels, including the Eaton Centre which boasts more than 170 retailers and is Downtown Montréal's largest mall. Stay tuned for more on shopping in Montréal.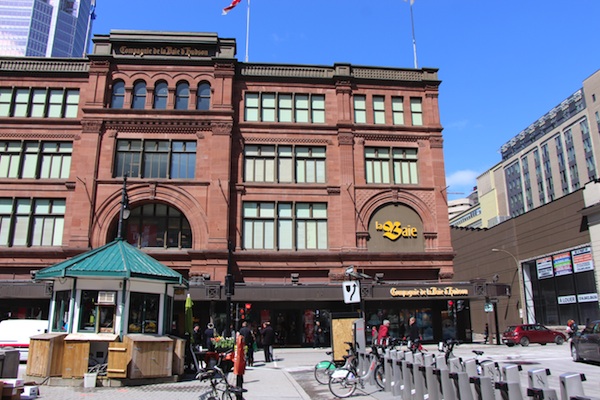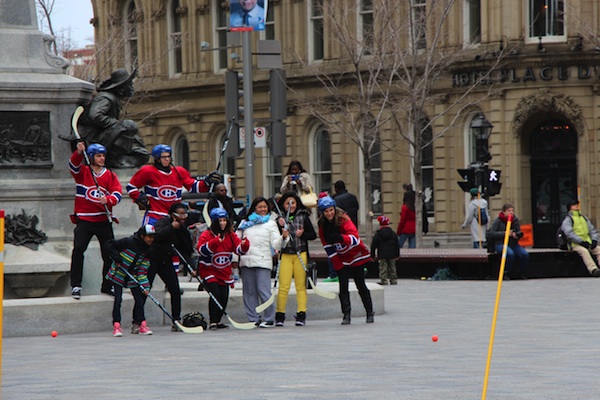 Another evening, another microbrewery – we made new friends over craft beer and tasty bites at Bistro-Brasserie Les Soeurs Grises, located in the former private territory of the Congregation of the Sisters Grey in Old Montréal … a perfect setting for great brew and great conversation. The Montréal Canadiens game airing in the background provided a great ambience. Smoked meat and pulled pork prevailed on the menu, which also featured grilled vegetable salads, baby back ribs, sandwiches and braised game.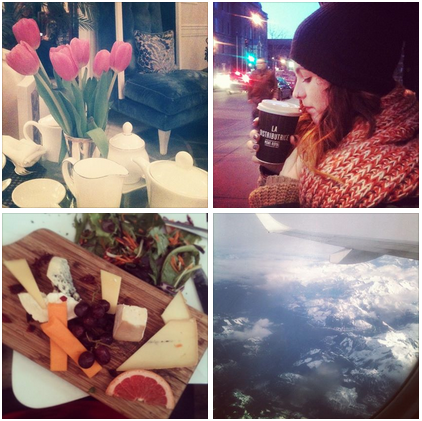 Montréal is a wonderful city full of many delights, gourmet food, great coffee and excellent shopping. More posts to come.
Fact File:
Brasseur de Montréal
1485 Ottawa St, Montréal, QC H3C 1S9
www.brasseurdemontreal.ca
Le Cartet
106 McGill St, Montréal, QC H2Y 2E5
www.lecartet.com
Eaton Centre
1500 Avenue McGill College, Montréal, QC H3A 3J5
www.centreeatondemontreal.com
Bistro-Brasserie Les Soeurs Grises
32 Rue McGill, Montréal, QC H3C 1W7
www.bblsg.com