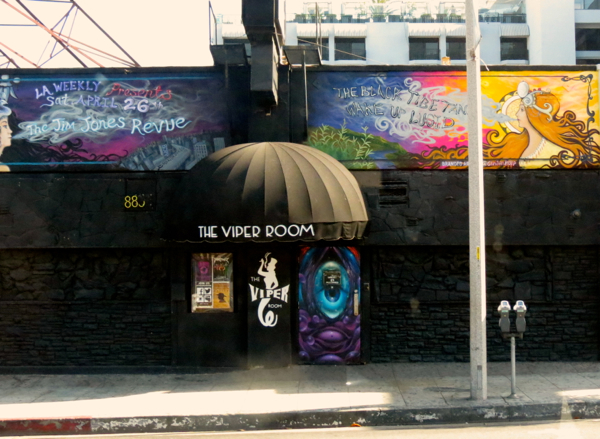 In his own private Halloween, River Phoenix's life came to a sad end with a series of drug-induced seizures on October 31, 1993. It happened just outside Johnny Depp's Viper Room, a nightclub on the Sunset Strip in West Hollywood. A few days into our stay in LA and there we were … our guide Gail pointing out the spot on the footpath where the River ended.
We were on a Starline tour of Movie Stars' Homes and Gail was giving us the goss on which houses belong to who, how much they paid for them and of course any scandal that went with it. We had just passed the place where John Belushi ate his last meal and I made a mental note not to go there.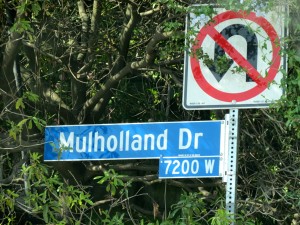 We drove down Mulholland Drive and having seen the movie of the same name, I was intrigued with how many movie stars lived there and if they felt nervous on this winding mountain road.
From various vantage points along Mulholland, you get a good view of the famous Hollywood sign and an opportunity to take pictures.
I've never really known much about Justin Timberlake but I now know where he lives and how much he paid for his house, although judging from the fences and security, it may have been hard to drop in for a chat about property prices.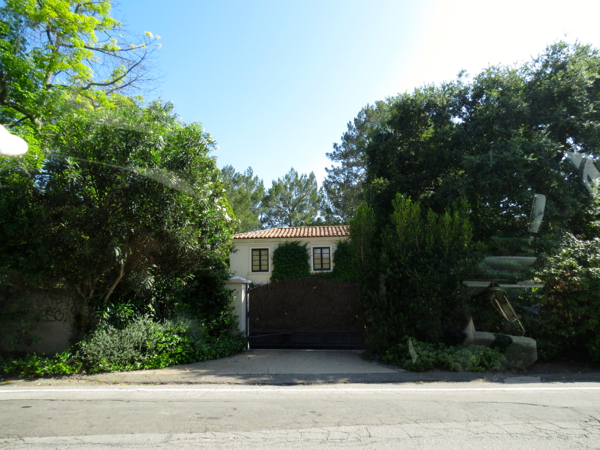 That's Sacha Baron Cohen's front gate (above) and oh, another gate, that of the Osbourne family of reality TV fame (below).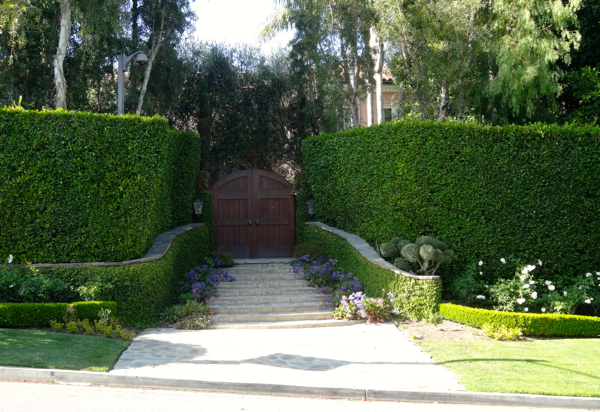 Gail drove us along the outrageously expensive Rodeo Drive and through Beverly Hills which, because it has its own local council set-up contributed to by residents, boasts well-maintained roads and footpaths and some beautiful gardens complementing palatial homes.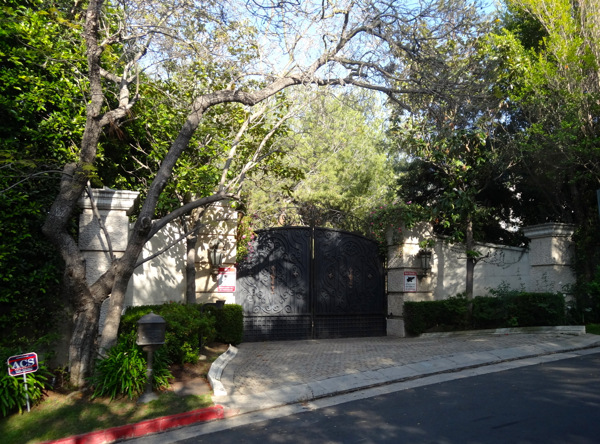 What was previously Michael Jackson's mansion covers almost a whole block and everyone on the tour bus went "ooh aah" when Gail pointed out the balcony – no, NOT the one from which he dangled the baby. We did see the gate through which he was stretchered out, however. Huge crowds of people gathered outside the gate (above) after the news of Jackson's death.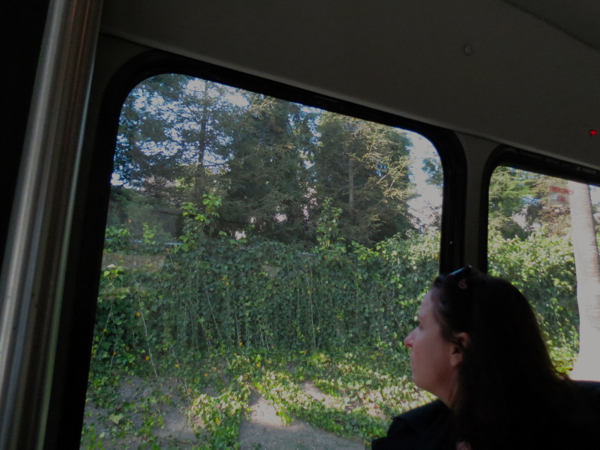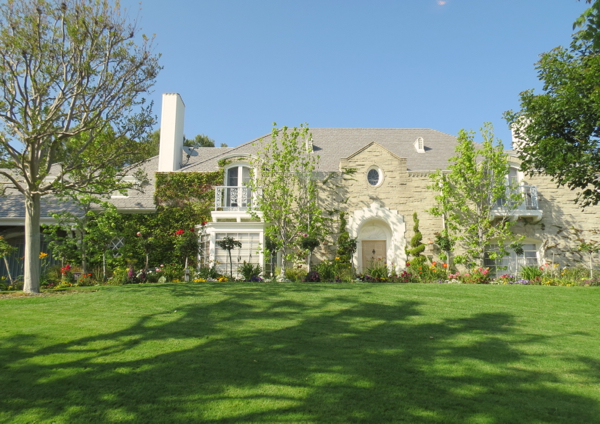 There was but a glimpse of Tom Cruise's place, a clear view of the house where Dean Martin died (above) and a passing view of the Hart to Hart house belonging to Robert Wagner (below). We cruised by the homes of Quentin Tarantino, Orlando Bloom, Charlize Theron, Jennifer Aniston, the late Charlie Chaplin, Jackie Collins, Madonna and other celebs. Most of the homes are well-hidden from view but Gail kept us geed up with stories as we whizzed by.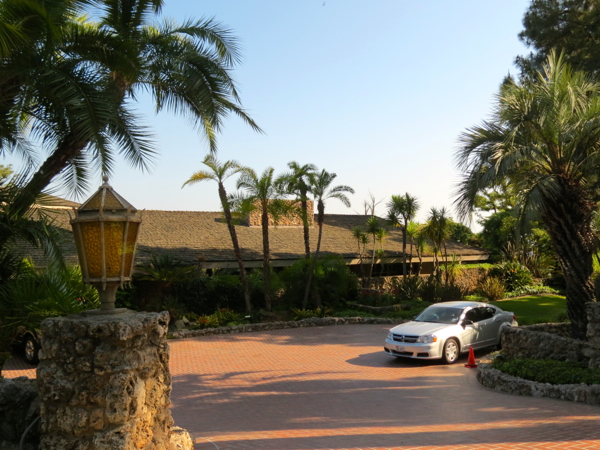 Having grown up watching I Love Lucy, I was surprised to find that the place where Lucille Ball and Desi Arnaz actually lived (below) was very different to the one on TV. Hollywood had shattered another one of my childhood illusions. It may be the land of dreams and illusions but the tour provided a small reality bite with an insight into the lives of the rich and fatuous.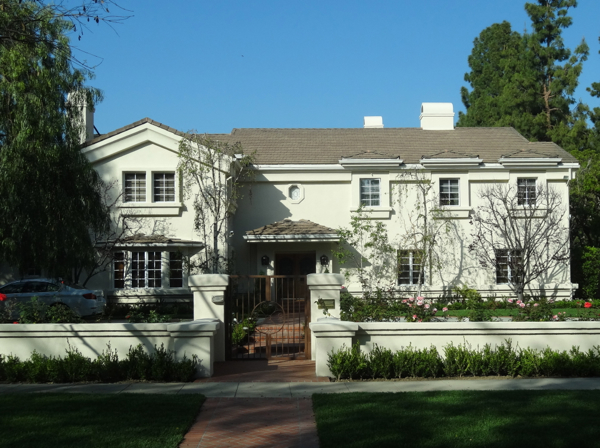 The tour bus took us back to our starting point at Grauman's Chinese Theatre and I was given another reality shot when I discovered that John Wayne's feet were bigger than mine.
Fact file:
What? Starline Tour #1 Movie Stars' Homes Tour
When? Daily.
How long? 2 hours.
Tel: 1-800-959-3131
Details: www.StarLineTours.com