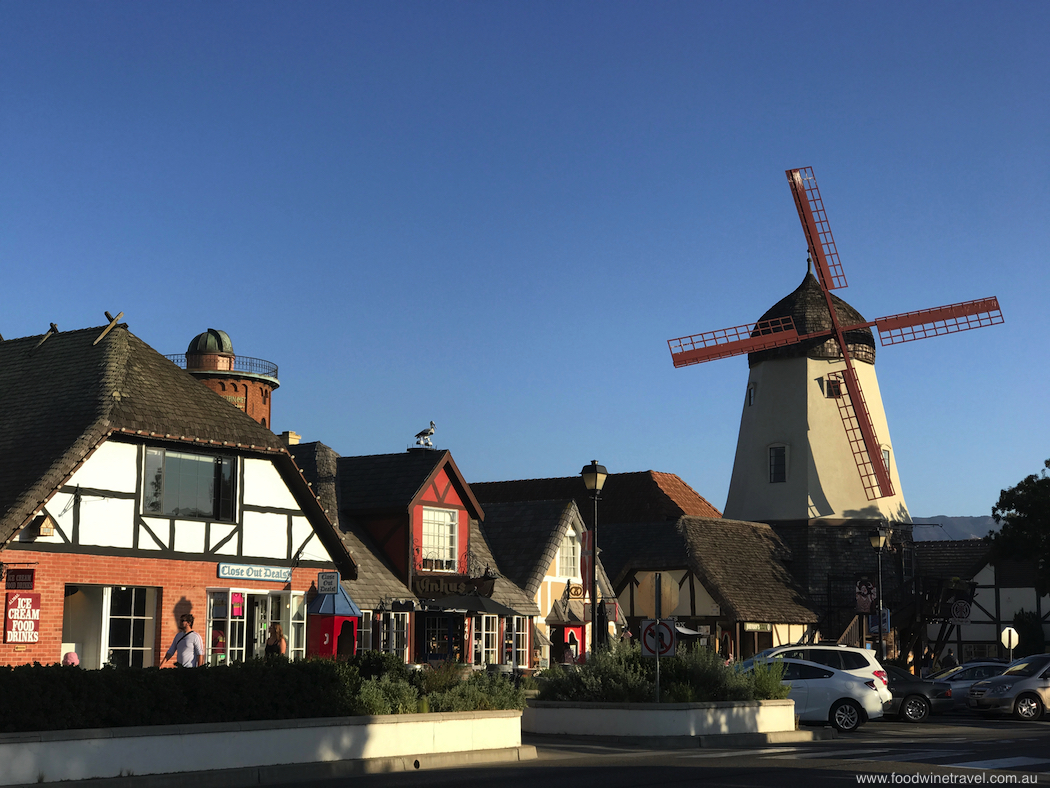 It's easy to find small-town cuteness in America. I can think of dozens of places that look like something out of a storybook. But there is nothing quite like Solvang, nestled in the Santa Ynez Valley, a couple of hours drive north of Los Angeles. Solvang is different because it looks like a little piece of Denmark, as if it has come straight from the pages of a Hans Christian Andersen fairytale.
If you want cute, Solvang has it in spades. This little town of just over 5,000 people has five windmills, a giant red clog, sidewalks decked with flowers, a horse-drawn streetcar, dozens and dozens of unique shops that you won't see in a suburban shopping mall, and delicious aromas wafting from bakeries making wonderful Danish pastries.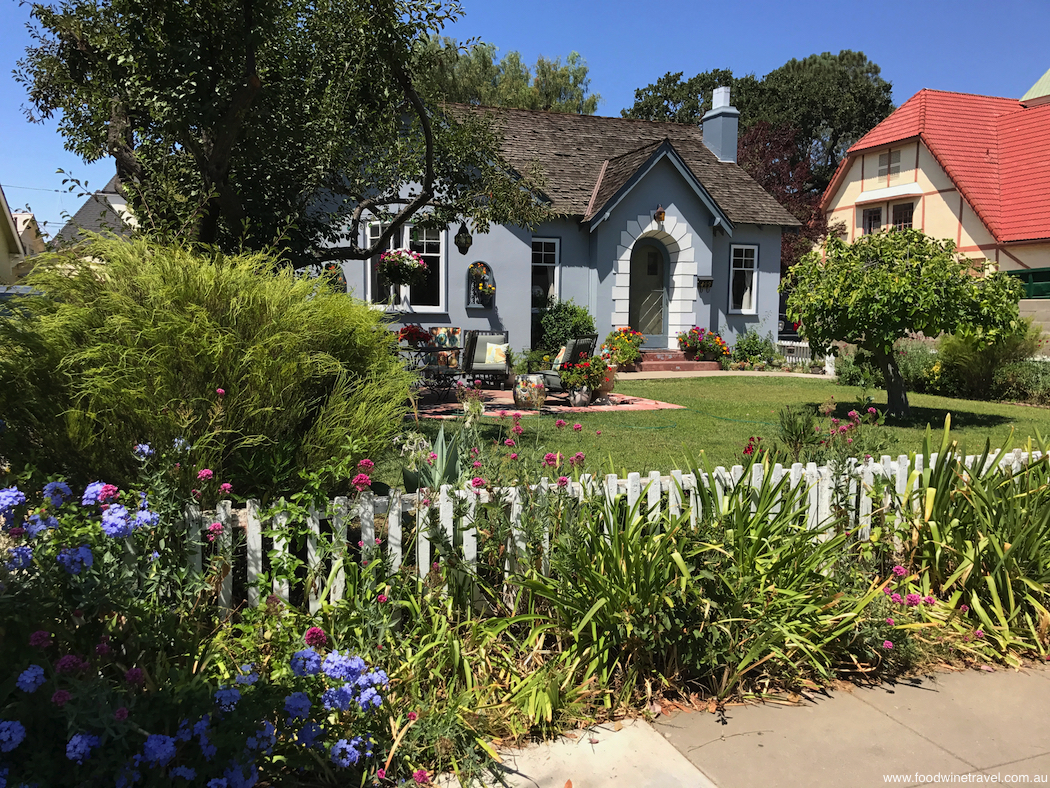 As well as that, it has oodles of restaurants and wine-tasting rooms, a weekly farmer's market, several excellent museums and a fantastic outdoor theatre to enhance the visitor experience. Best of all, everything is within walking distance. It's the perfect place to stroll around.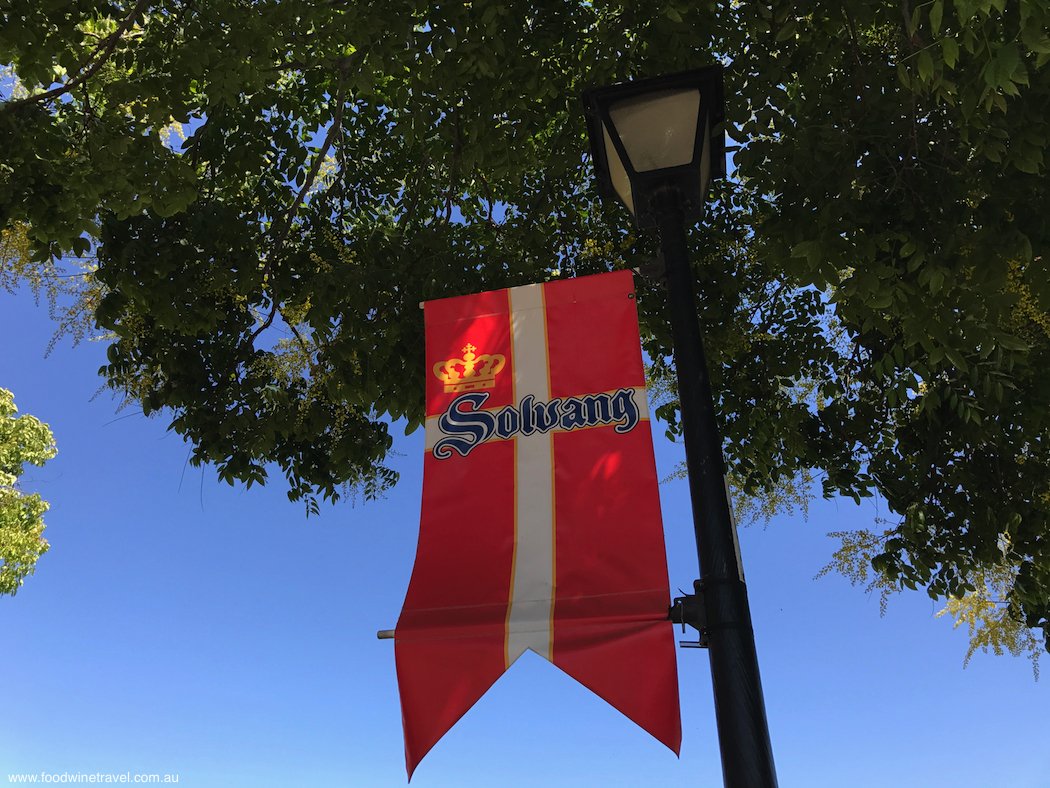 The reason for this overload of Danish cuteness is that the town was founded in 1911 by a group of Danes who were determined to maintain their Danish heritage. Settling there from the Midwest, they immediately set to work building the town and a Danish school (Atterdag College – sadly, no longer there, though its spirit lives on).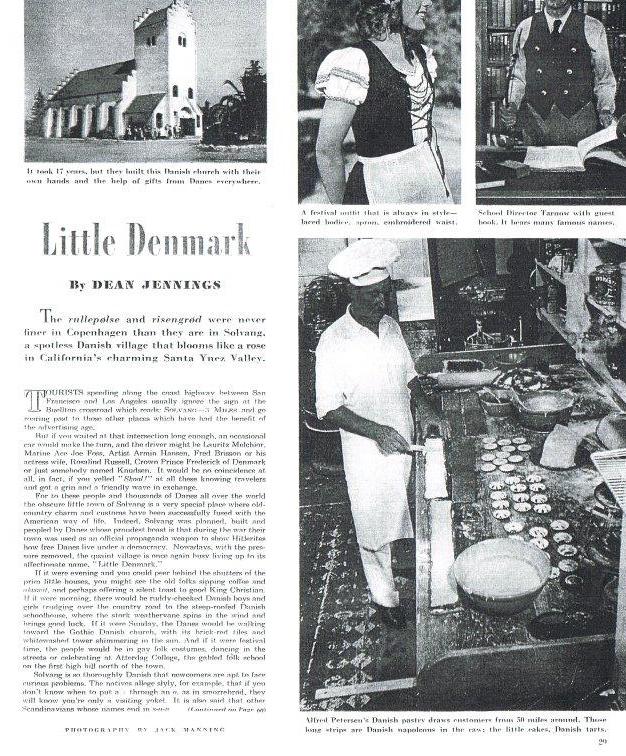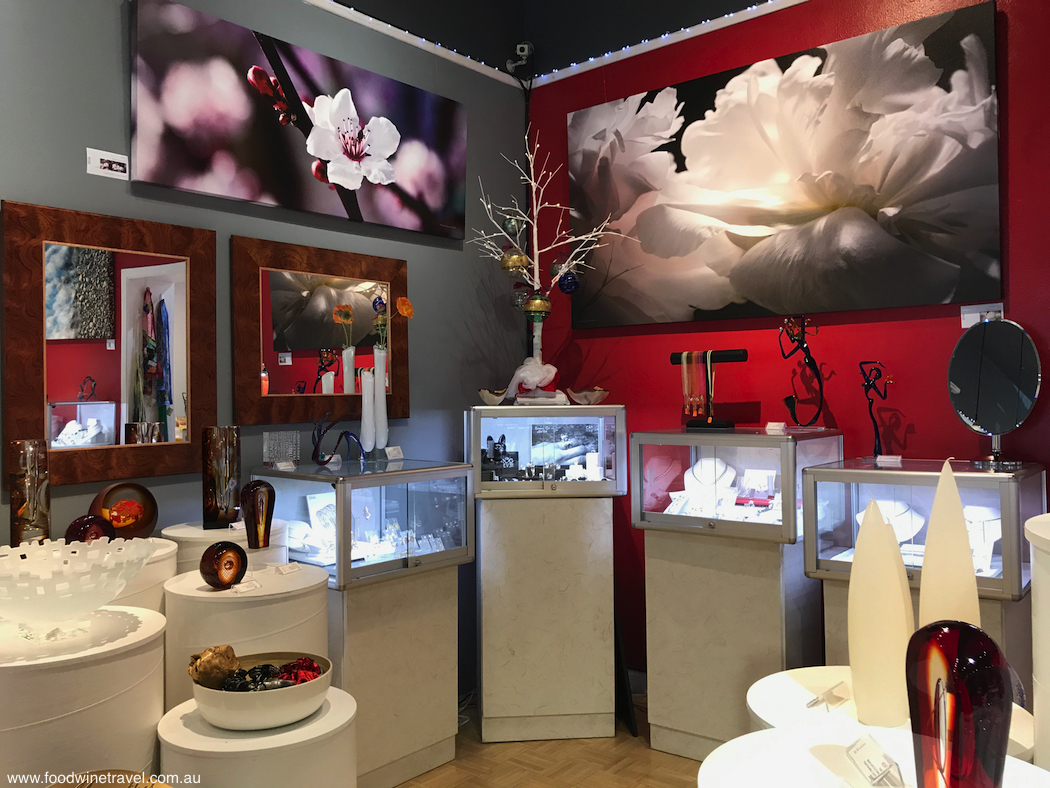 They called the town Solvang, meaning "Sunny Field", and for these refugees from the brutal Midwestern winters, it probably looked like heaven. In 1946, The Saturday Evening Post picked up on this idyllic little community and featured it in a four-page spread that immediately put Solvang on the tourist radar. Shops, galleries, restaurants and hotels blossomed, and the locals were canny enough to ensure that any new building work was in keeping with the Danish theme.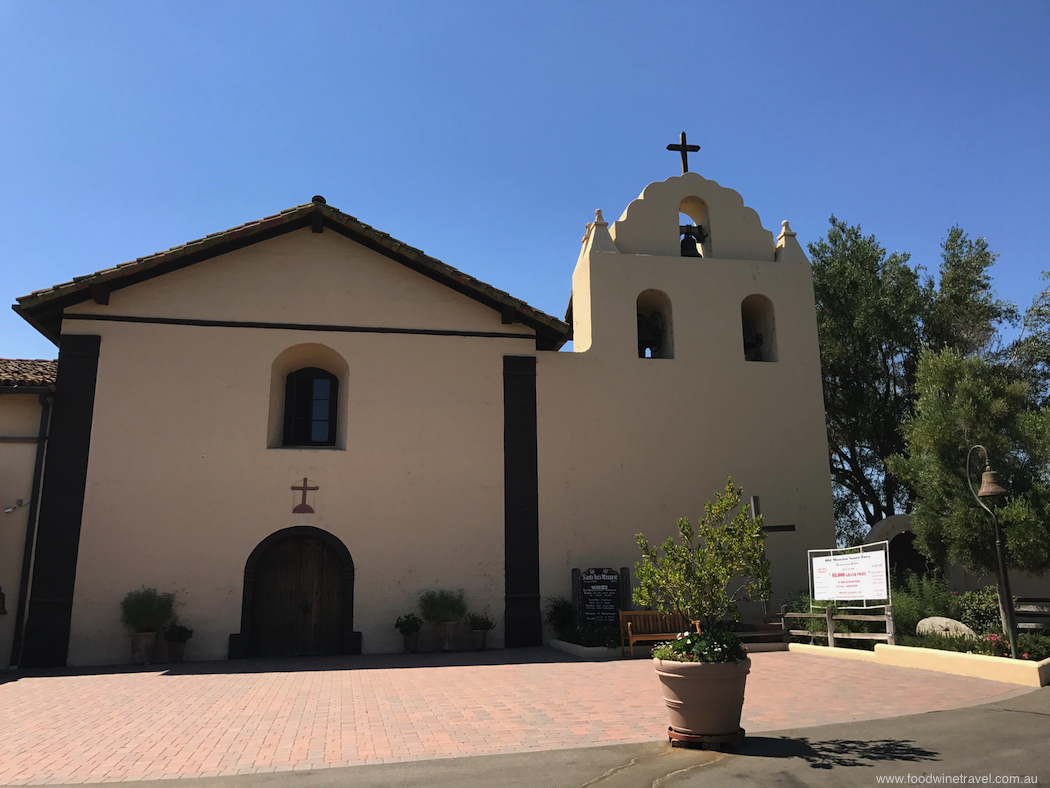 Thus, today you'll see stained glass windows, patches of cobblestone sidewalks, and storks peeking down from thatch, copper and tiled roofs. Danes believe a stork on the roof brings good luck. You'll also see flags – lots of them. Shops, businesses and homes proudly display the Stars & Stripes as well as the red and white Dannebrog, the world's oldest continuously used national flag.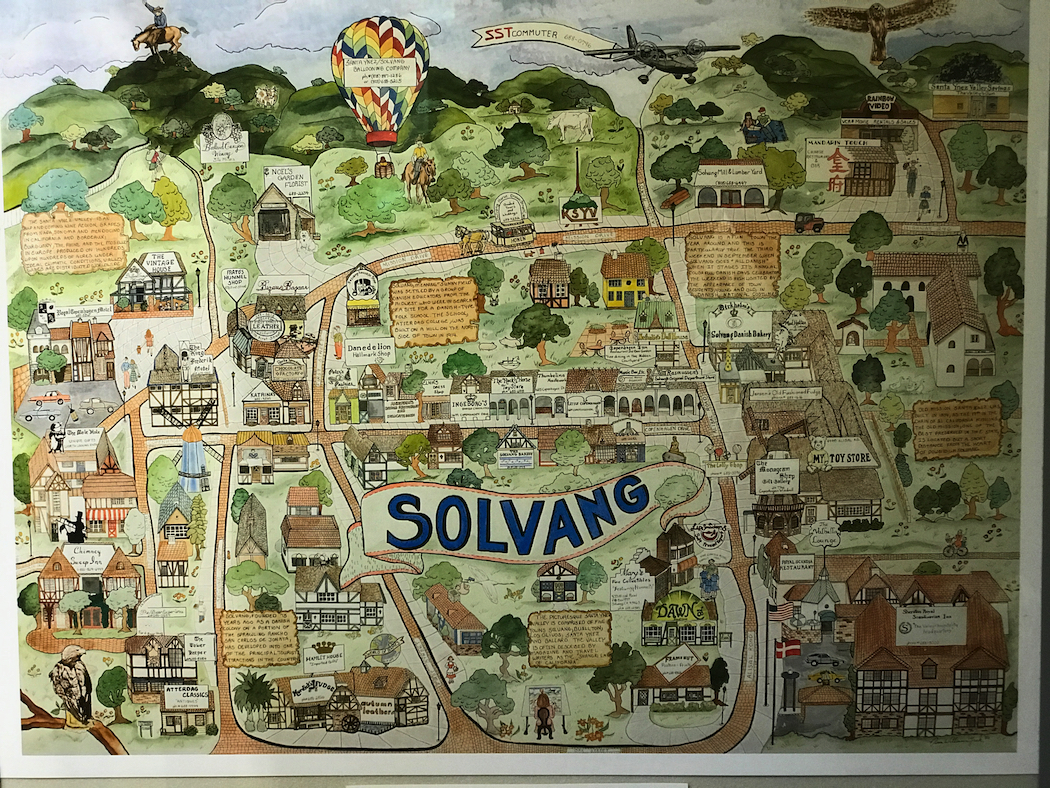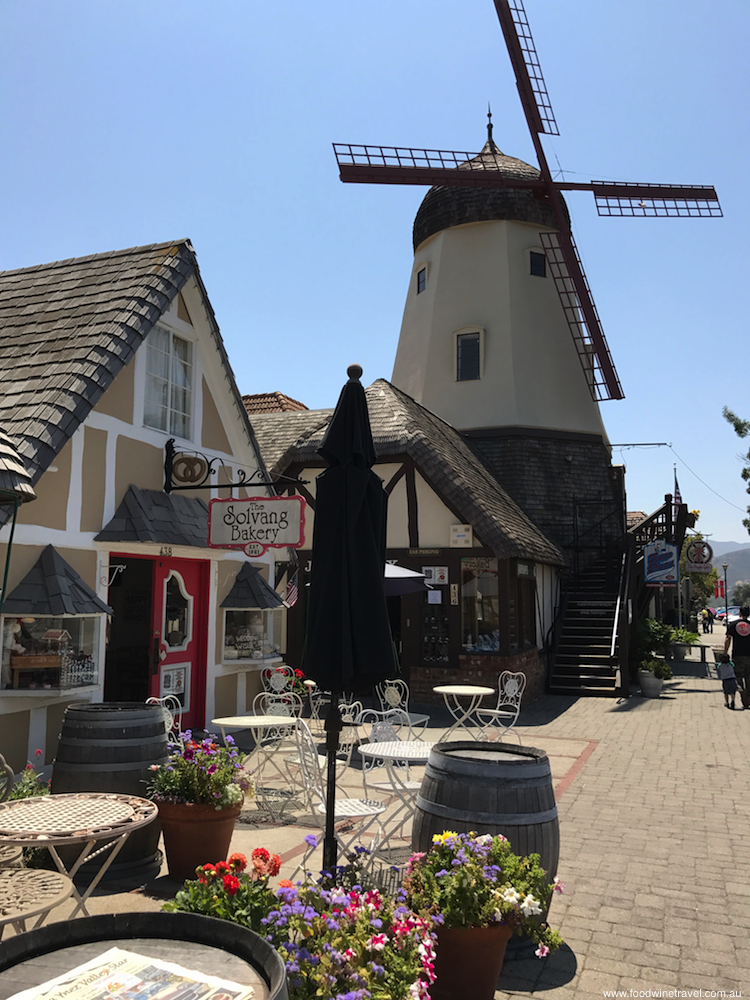 Every day in spring, summer and autumn, and on weekends in winter, there are tours of the town in Honen ("The Hen"), a replica of an early 1900s Copenhagen street car, powered by two horses. Once a year in September, there's a massive celebration called Danish Days, when Danish and American flags line the streets and residents kit themselves out in Danish dress. (At Elna's Dress Shop, which has been in the same location in Copenhagen Drive for 75 years, you can still buy locally made costumes.)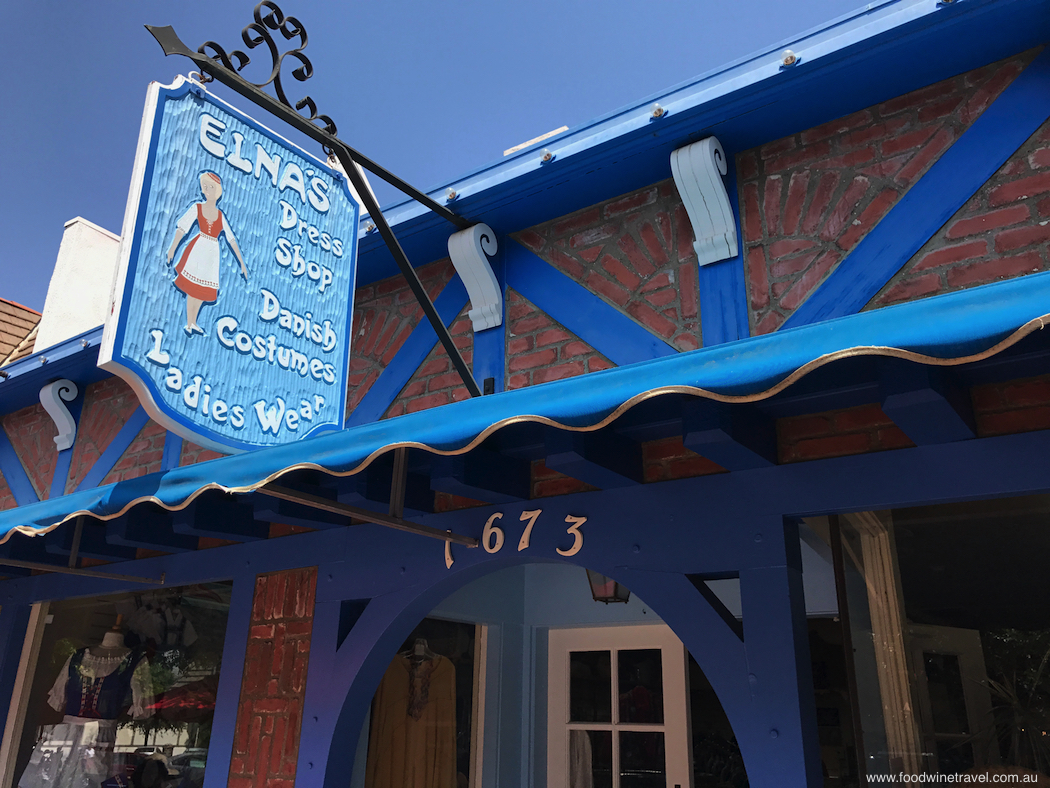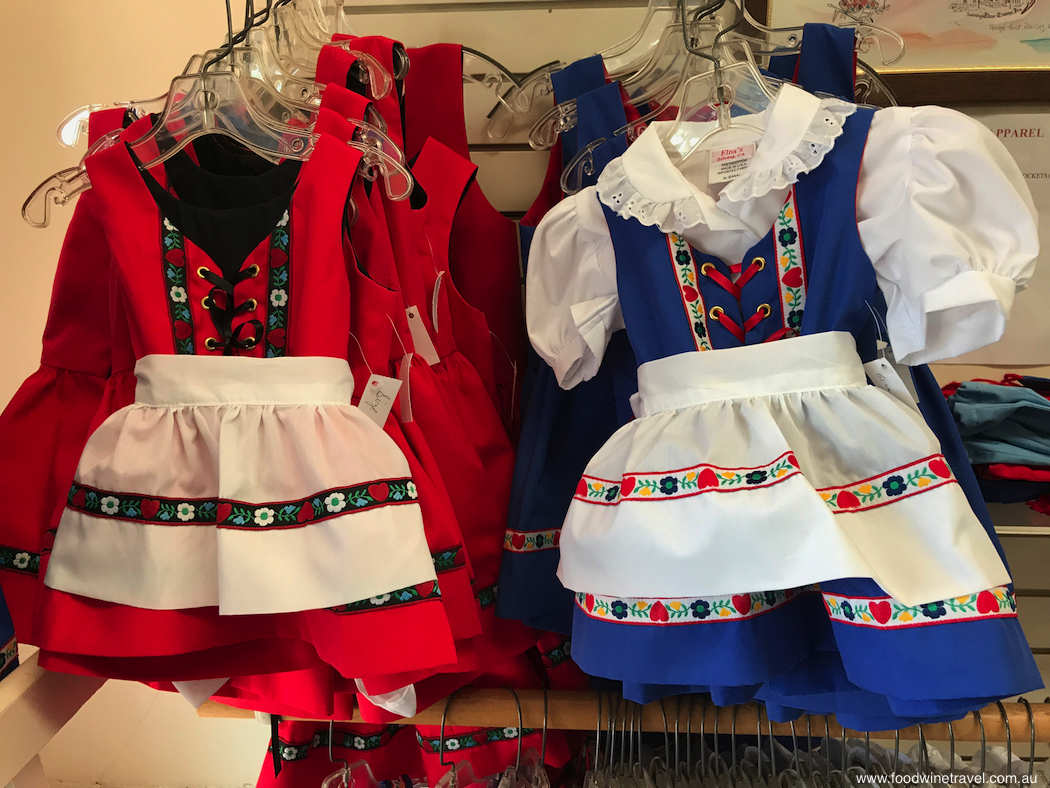 The annual Danish Days celebration dates back to 1937, when it was decided that the silver anniversary celebrations of 1936 were so successful they should become an annual event. Originally the celebration was a simple, small town affair intended to remind the locals of their Danish ties. There were few, if any, visitors. These days, it's a huge affair, attracting people from all over to enjoy the food, live entertainment, dancing, parades, arts and crafts, Living History exhibits and, of course, aebleskiver.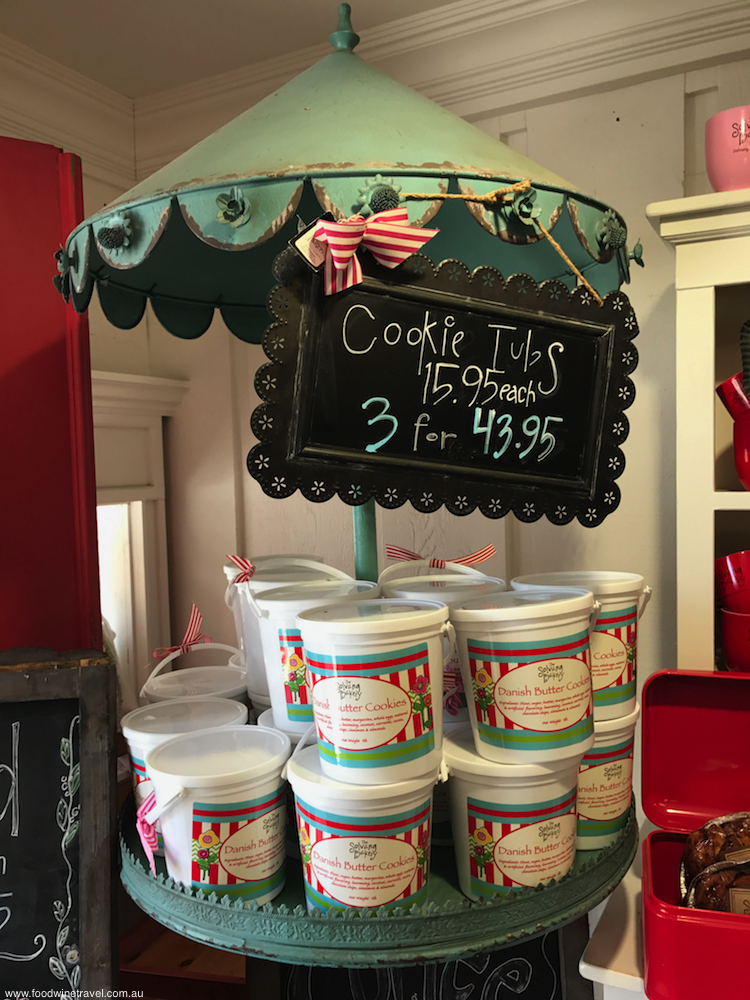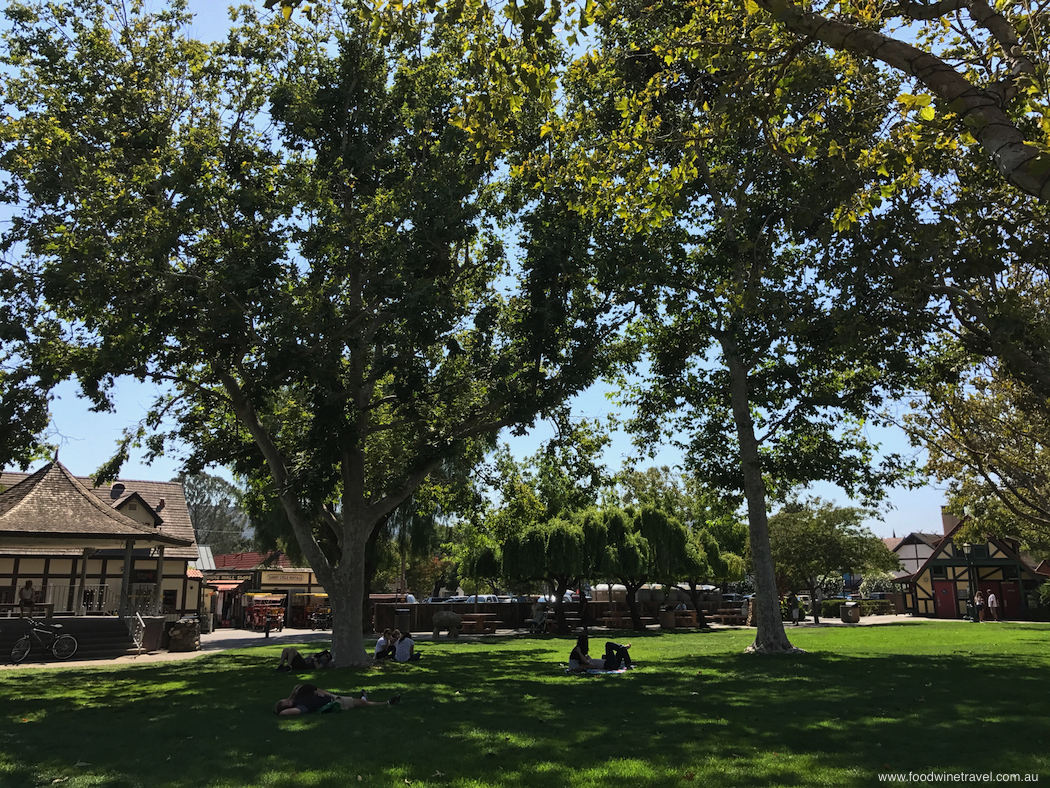 Fourth-generation resident Jeff Paaske, owner of The Solvang Restaurant, serves 3000 aebleskiver each day of the weekend on Danish Days, and his is just one of about eight restaurants in Solvang that make this Danish speciality. Aebleskiver, light and fluffy pancake balls cooked in a special pan and served with jam, are a Christmas treat in Scandinavia but are on the menu every day in Solvang.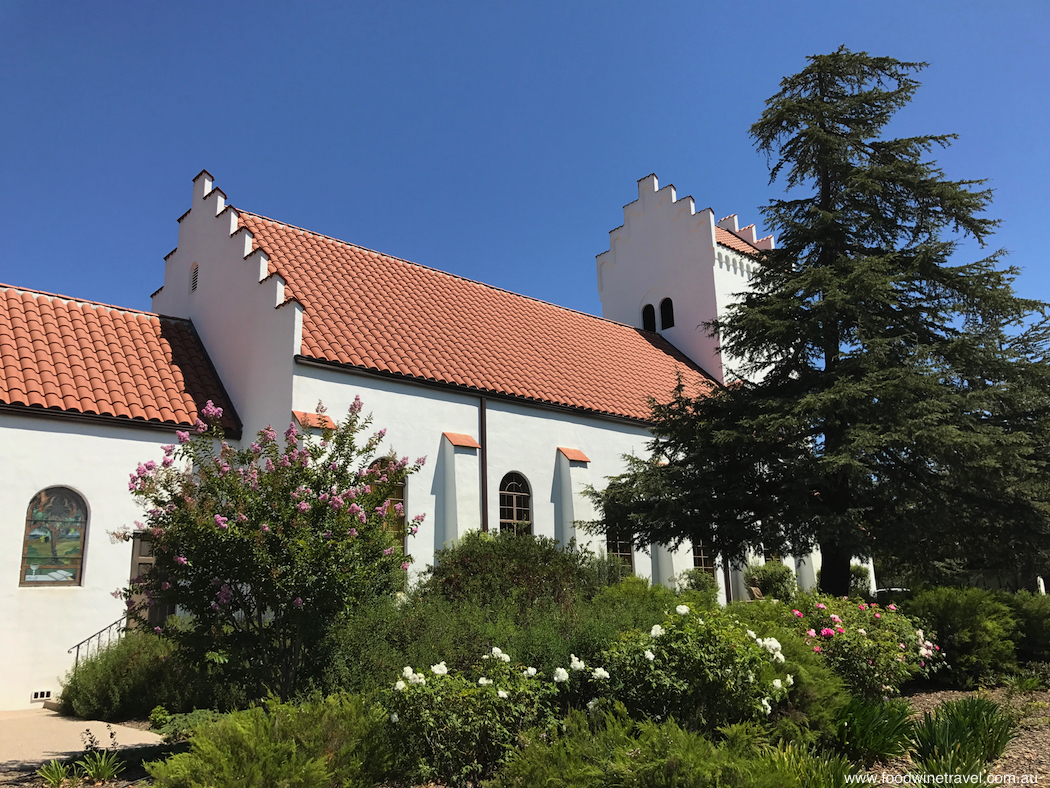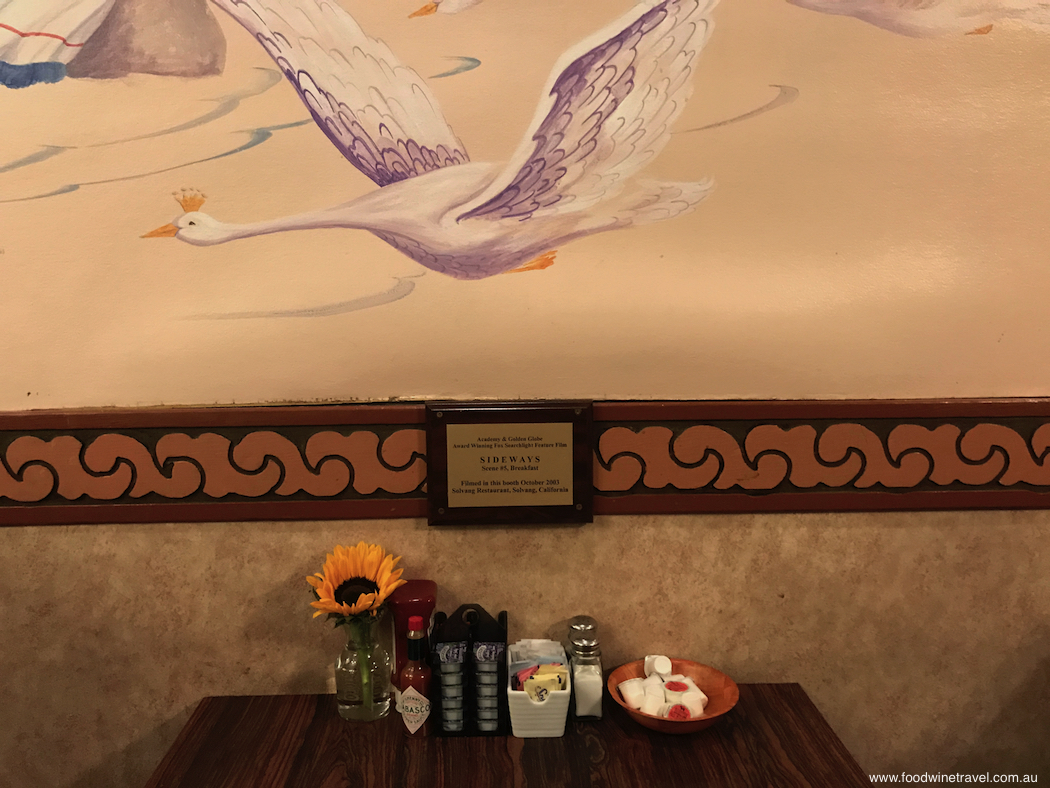 You can even enjoy them sitting in the same booth in The Solvang Restaurant that Miles and Jack had their breakfast in in the movie Sideways. Paaske was paid to close his restaurant for a day while the filming took place: "It took a whole day of filming for 45 seconds of footage."
Laura Kath, media relations director for the Solvang Conference & Visitors Bureau, says that when the movie premiered in nearby Santa Barbara, it was immediately clear that it was going to be huge: "And from that moment the Sideways phenomenon happened." Says Paaske: "Retail was going down and the wine went up. Solvang went through a transition that probably saved the town."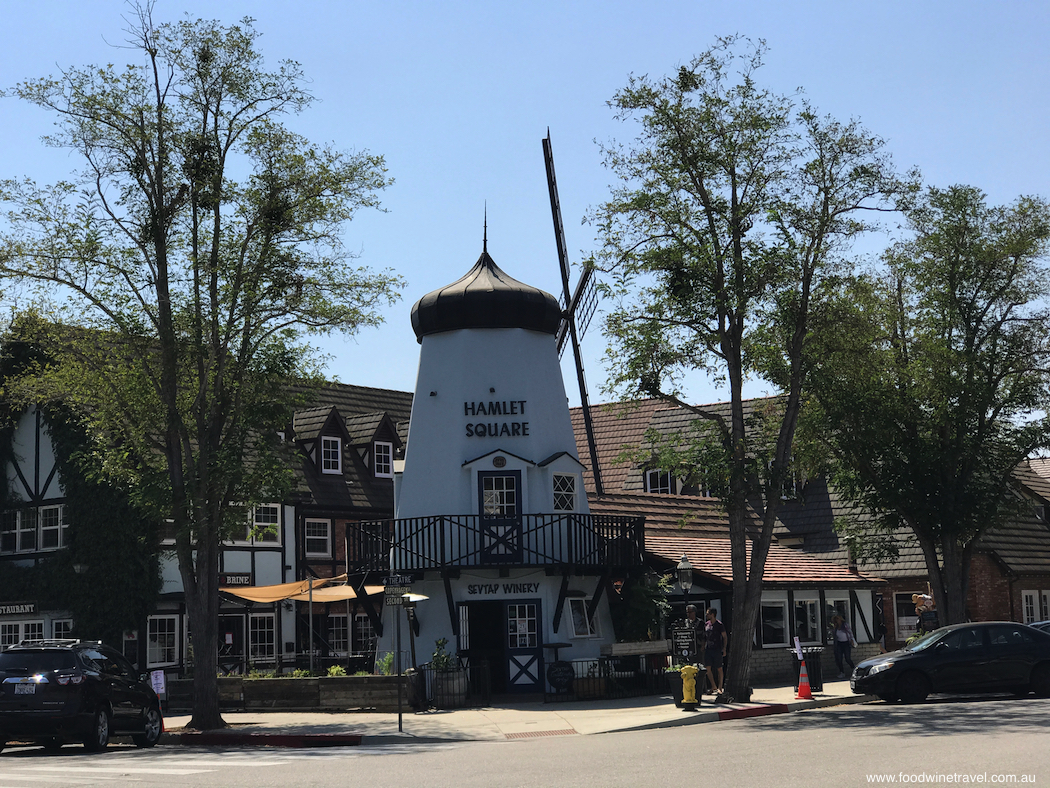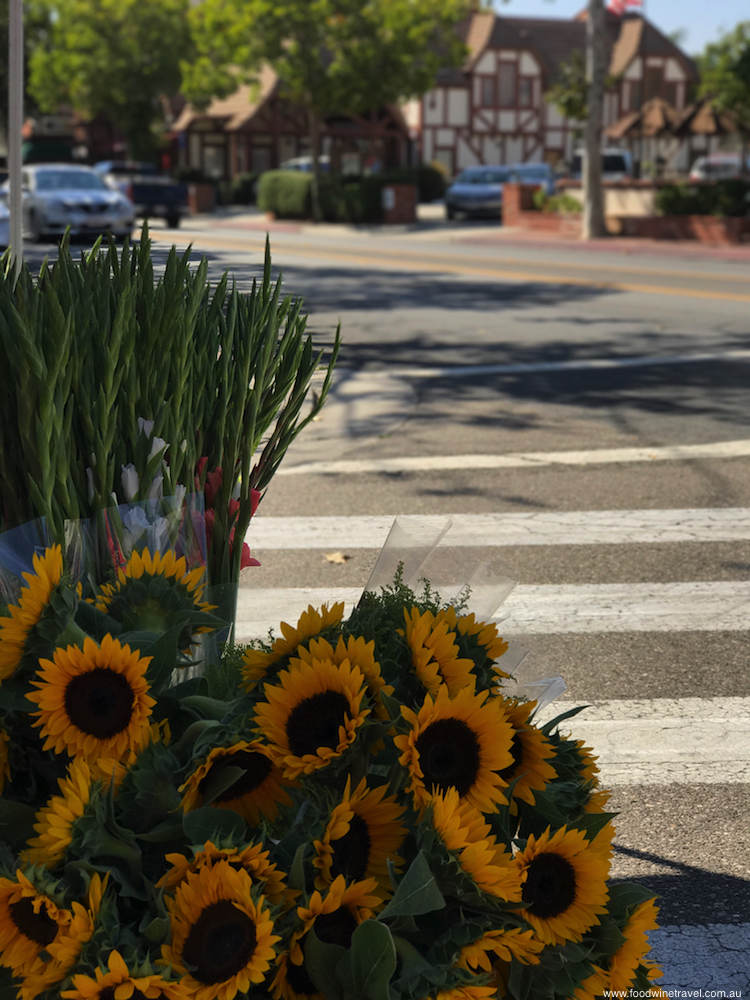 Now many visitors to the area are on a quest to check out the film locations from the 2004 movie in which college pals Miles and Jack take to the road for a weekend of wine tasting. There are more than 125 vineyards in the area, and while it's possible to visit the cellar doors that Miles and Jack visited (Fess Parker, Sanford, Foxen and Kalyra are the ones to look out for), the beauty of Solvang is that there are at least 20 downtown tasting rooms where you can sample local wines and beer.
For a little town, Solvang also has some excellent restaurants, including the First & Oak Restaurant in The Mirabelle Inn, where we enjoyed a fabulous degustation of small plates from a seasonal menu. There are more than 35 restaurants within easy walking distance of the town's 18 hotels, from really traditional ones like Bit O'Denmark Restaurant, which offers a smorgasbord in the first building to be built in Solvang in 1911, to family-friendly ones like the classic American diner, CHOMP, which does burgers, fries, shakes and tasty fish tacos and salads.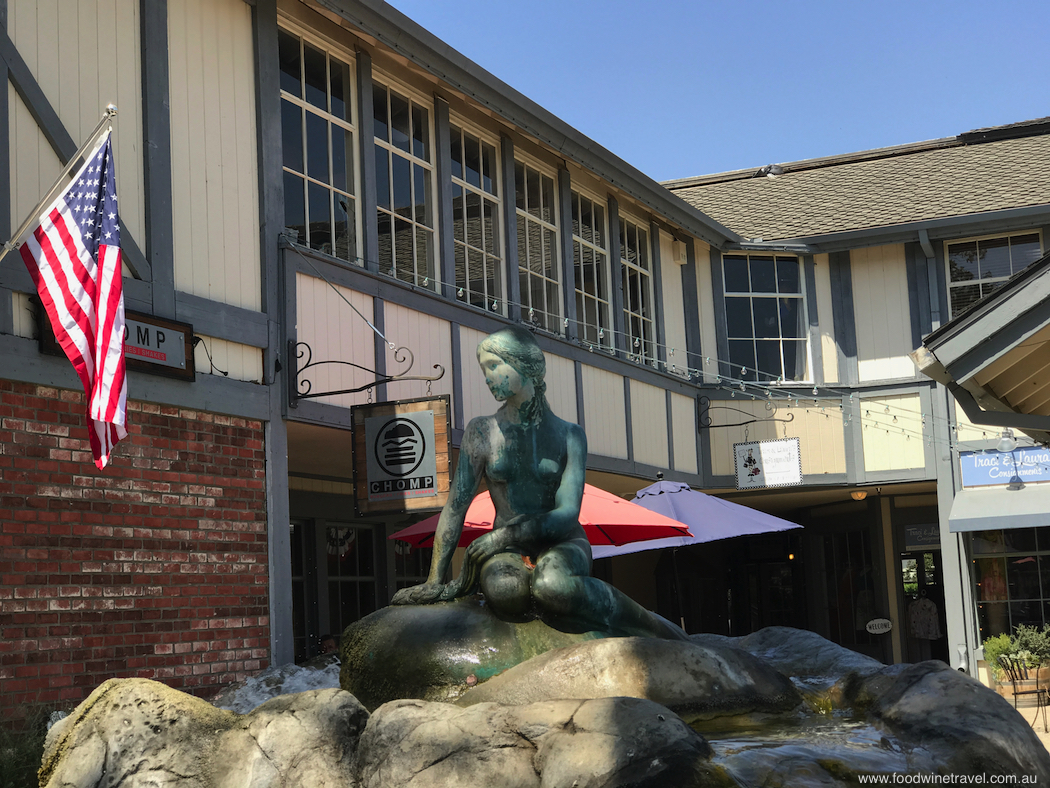 We loved staying in The Landsby, a 41-room boutique hotel right in the heart of town. It's probably the most Instagrammable hotel in town with a really stylish Scandinavian aesthetic, and it's one of the venues participating in Solvang 3rd Wednesday. This initiative sees wine tasting rooms and restaurants offering special deals on the third Wednesday of the month, along with entertainment, activities and a "Wine & Beer Walk".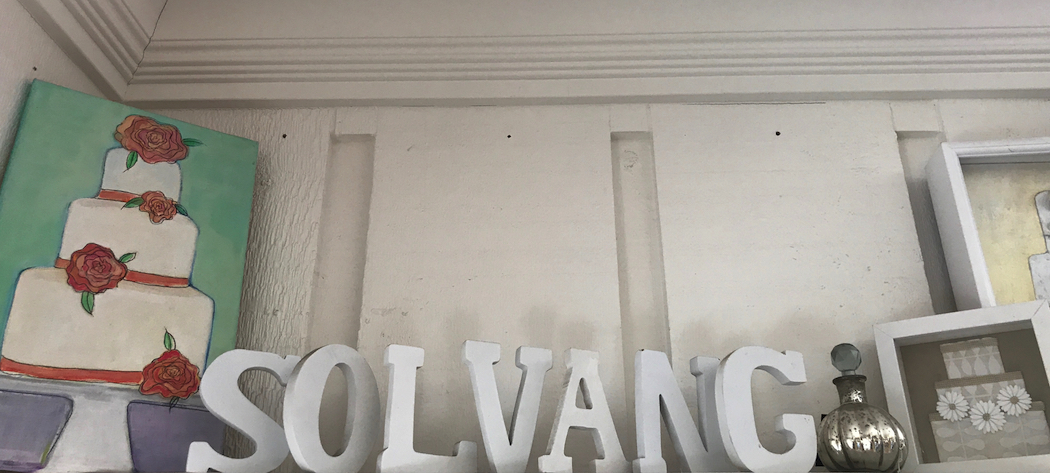 Shopping in Solvang is great fun. There are shops selling porcelain collectibles, imported linens, ceramics, handcrafts, souvenirs (both tacky and classy), chocolates (check out Ingeborg's Danish Chocolates), and gingerbread houses, not to mention five Danish bakeries to satisfy your sweet tooth.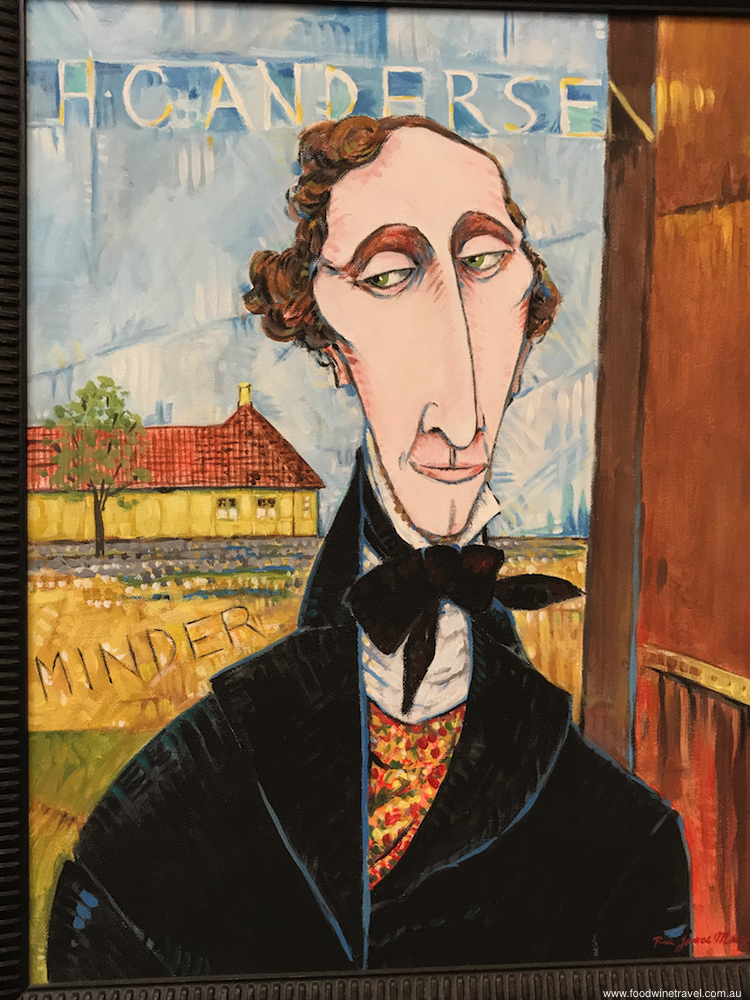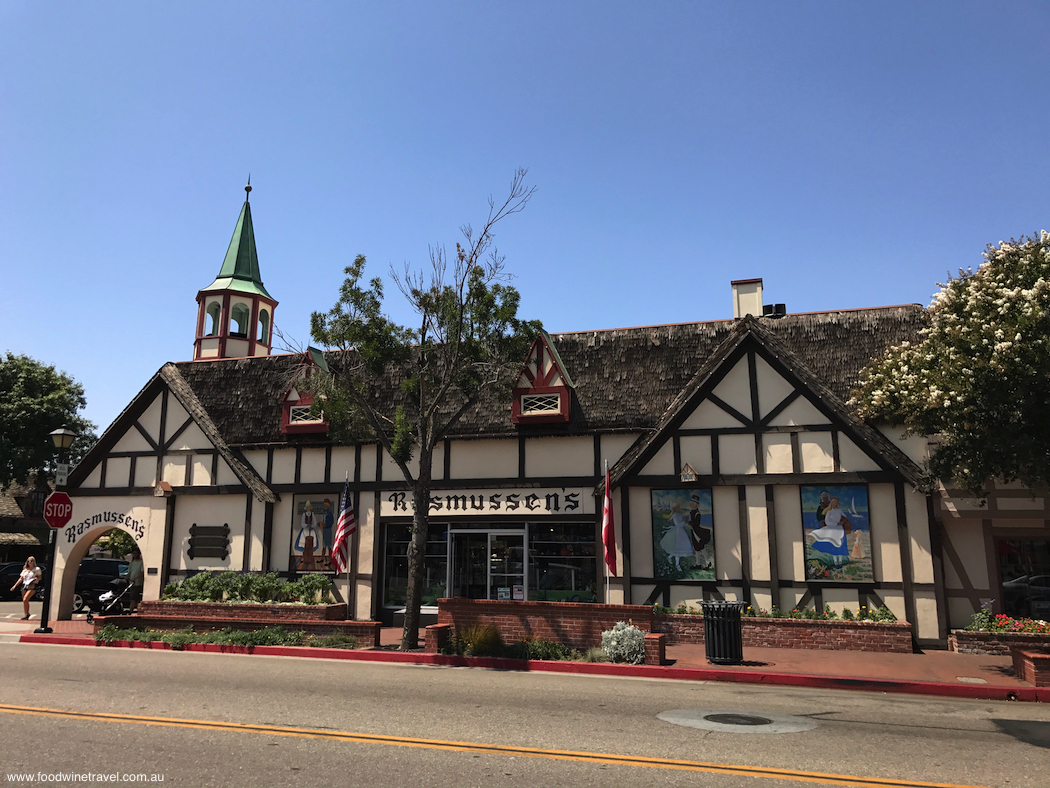 A good starting point before you hit the shops is The Copenhagen House, which is a showroom for Danish design and manufacturing. Housed in a 1913 building with statues of the town's three founding fathers out the front, it also houses an Amber Museum and an exhibit called Hall of the Danes. The town is blessed with museums, including a Hans Christian Andersen museum and a vintage motorcycle museum, but the absolute must-visit is the Elverhoj Museum of History & Art.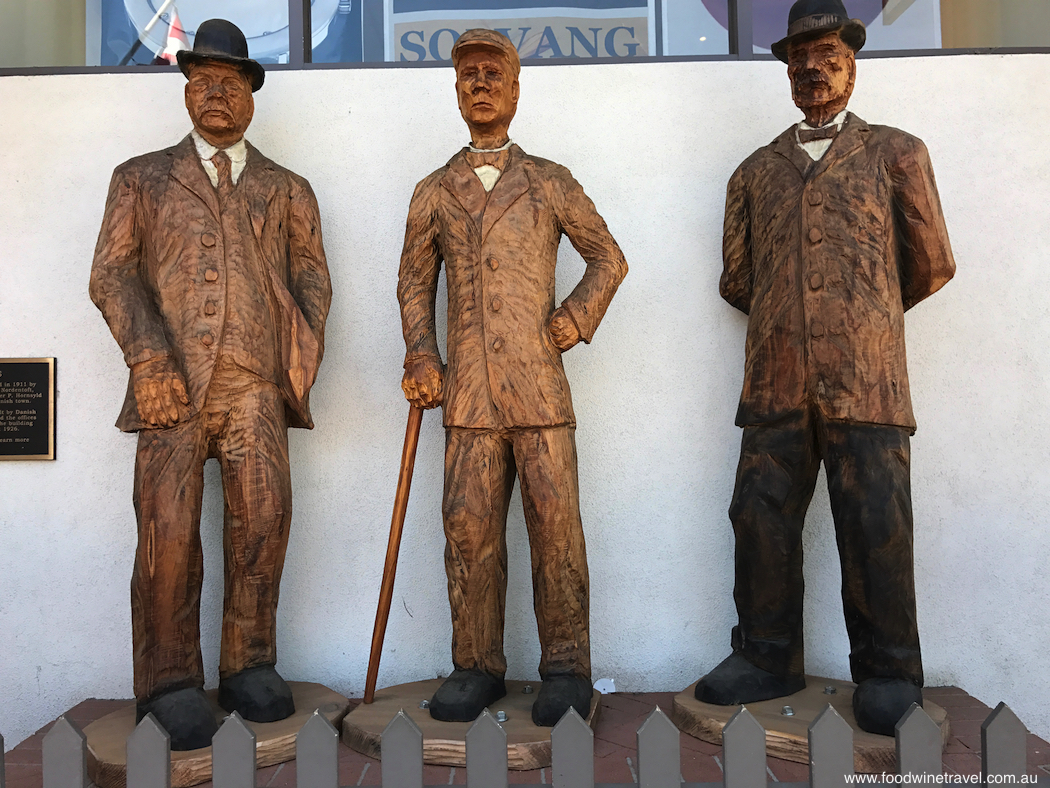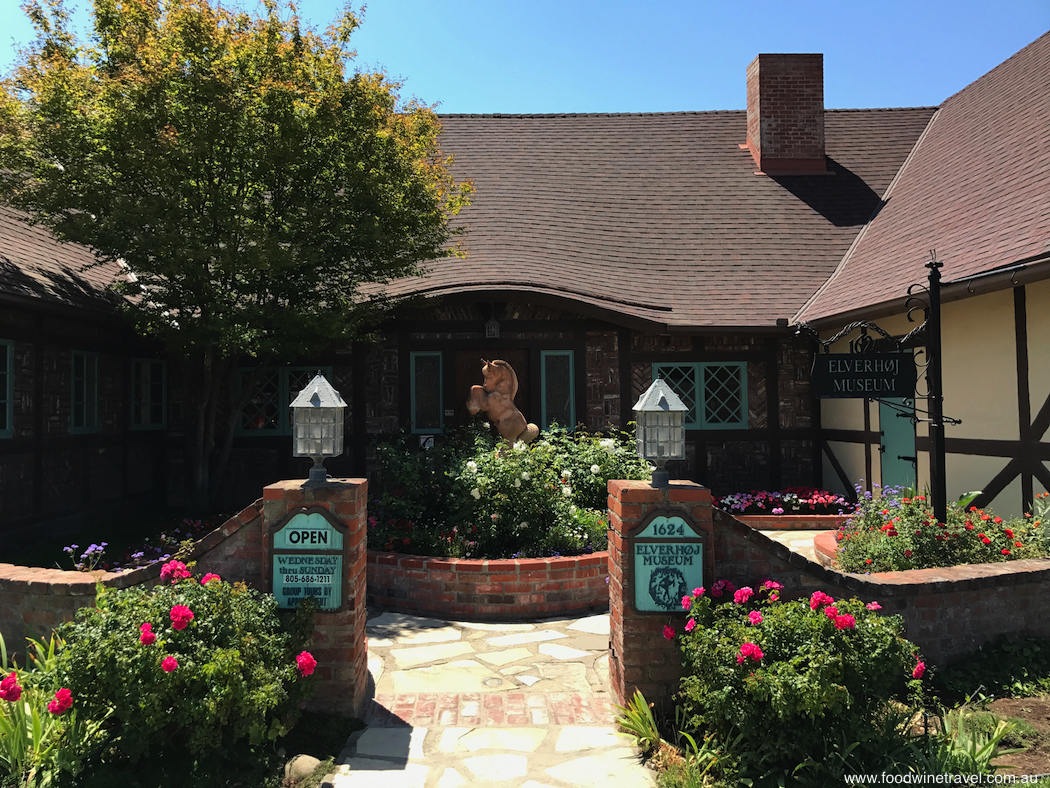 Housed in an impressive building modelled on an 18th century Danish farmhouse, it is devoted to telling the story of Solvang's cultural heritage. The pioneering spirit of Solvang's early settlers is really brought to life here, and we could only wonder at what those founding fathers would make of Solvang today.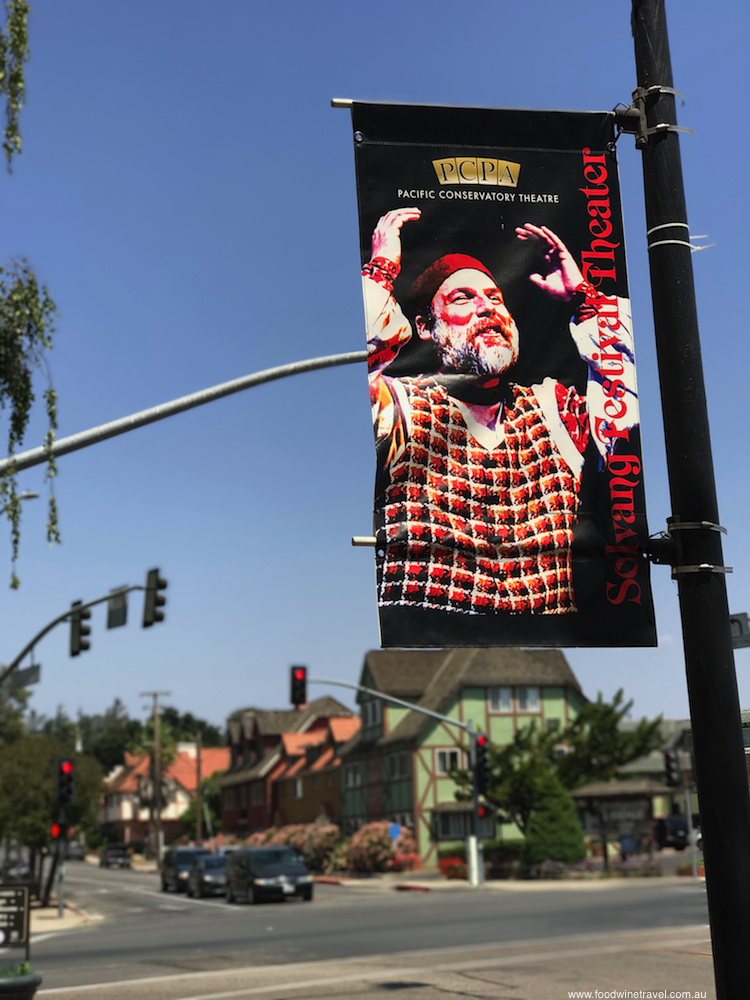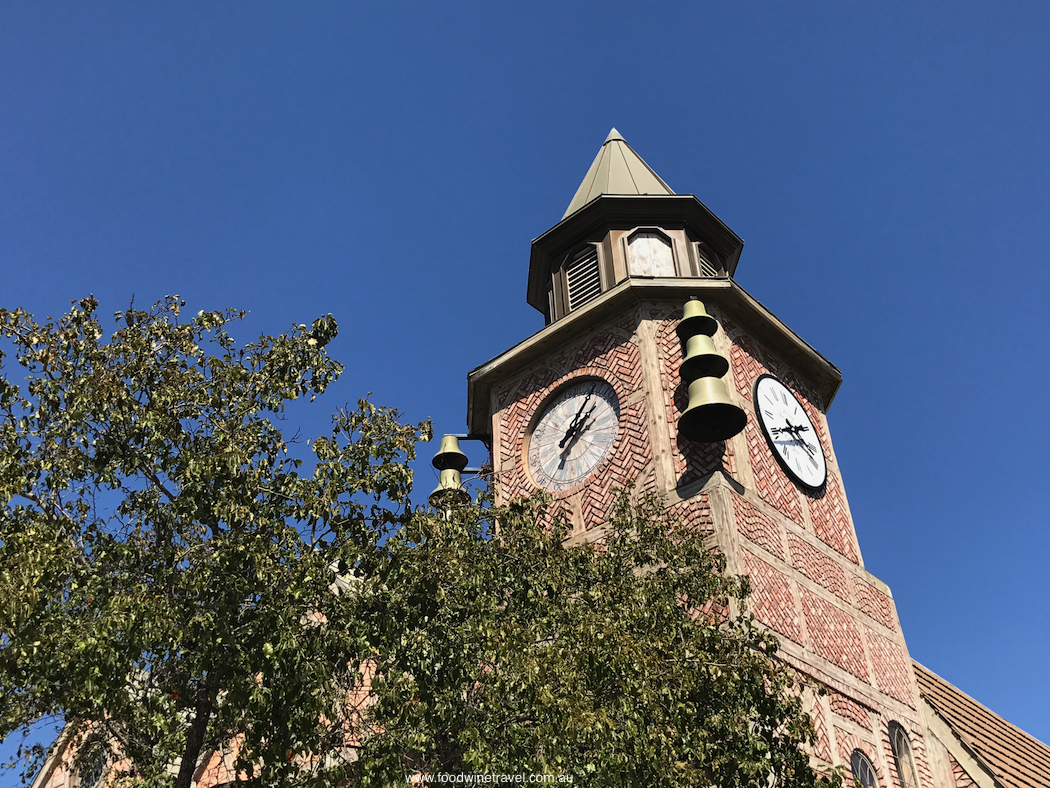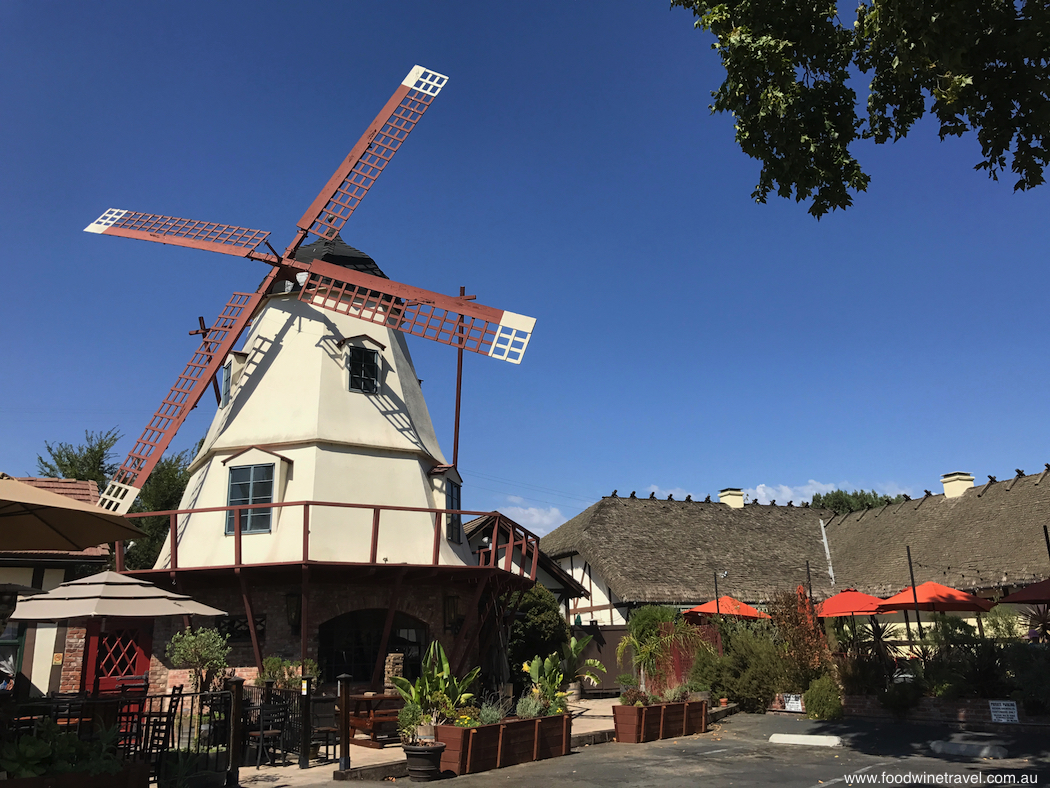 If you go:
Check out Booking.com for places to stay in Solvang.
Our visit to Solvang was partially hosted by the Solvang Conference & Visitors Bureau, The Landsby Hotel and several of the restaurants and establishments mentioned. Additional accommodation and experiences were at our expense.