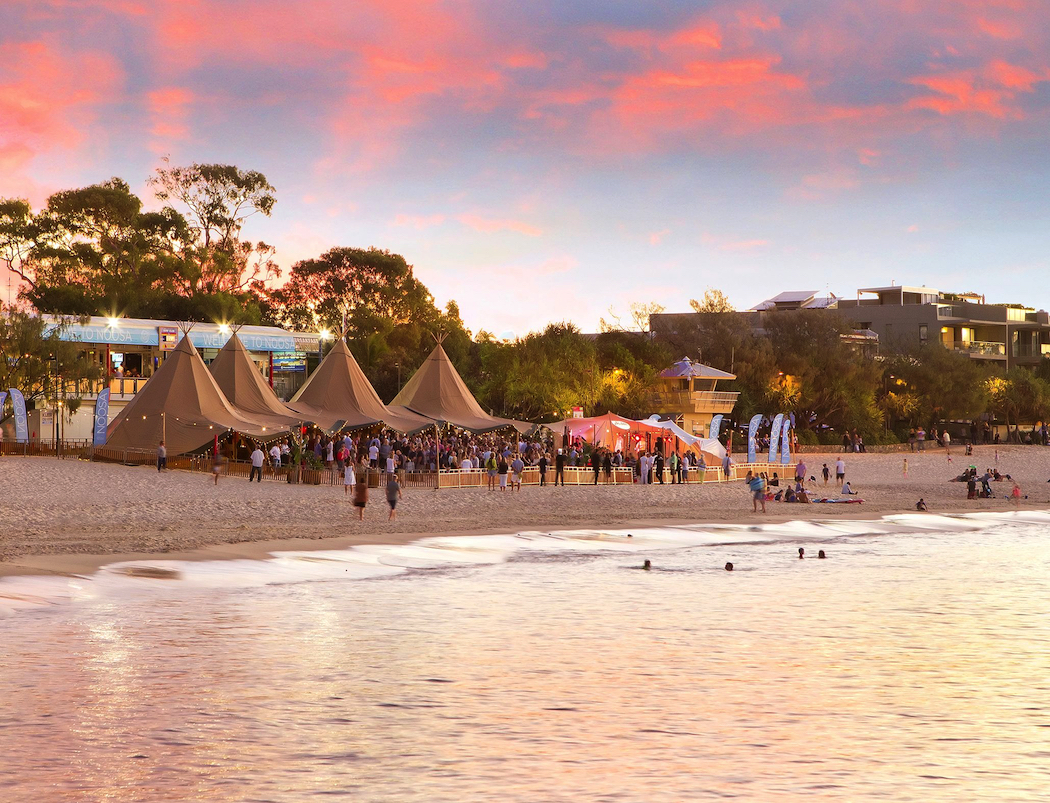 It's a mark of how good the Noosa Food & Wine Festival is that many of the events are sold out months in advance. But if you've left your run late, don't worry. "The program will keep growing till the day we open," said Tourism Noosa CEO, Damien Massingham, at the festival's Brisbane launch.
Massingham and festival director, Alesha Gooderham, hosted a spectacular lunch at Madame Wu to brief the media on what's in store. And wow, what a line-up! In Massingham's words, it's "80 events, 50 chefs and 1 great destination".
One of the big changes this year is that the Festival Village will return to Noosa Lions Park with the beautiful Noosa waterways as a backdrop. This puts the Village at the centre of all the action, and it will enable a revised layout so that it will be easier to find your way around all the food and wine stalls.
Another new feature this year is that a free shuttle bus will operate regularly around the region to take people to the Festival Village in Lions Park. This will hopefully eliminate some of the parking hassles that are always an issue when anything is on in Noosa.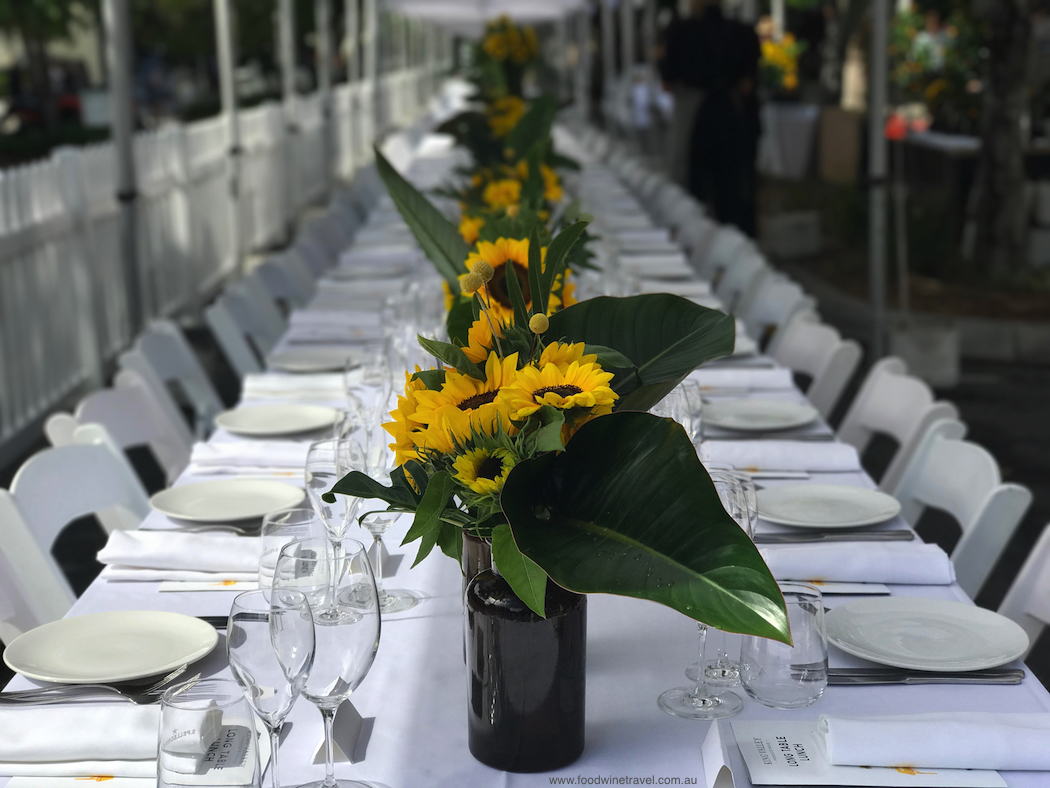 From May 17 to 20, the Festival will take place in various locations throughout Noosa, including under the tipis on Noosa Main Beach, along Hastings Street for the Long Lunch, in signature restaurants and throughout the Noosa hinterland with produce and brewery trails.
Guest chefs include Miguel Maestre, Colin Fassnidge, Alessandro Pavoni, Christine Manfield, Kirsten Tibballs, Matt Stone, Matt Wilkinson, Giovanni Pilu, Tony Percuoco and many, many more.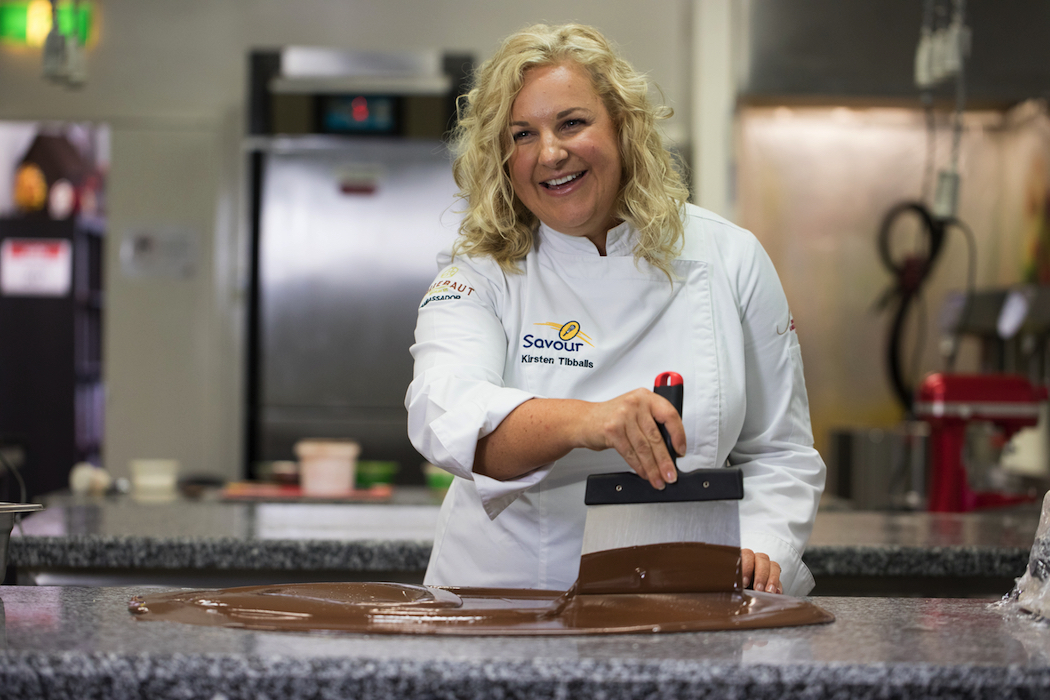 Madame Wu chef Brendon Barker will do an XO Retro dinner at Embassy XO, where he previously worked. As you can see from my separate post on Madame Wu, I really love the modern Asian food that Barker is doing.
Tickets for the Festival Village start from $35 per person ($40 at the gate) including a complimentary glass of wine from Xanadu Margaret River. Among the highlights in the Festival Village are the VIP Lounge, the Producers Pavilion, Taste of Noosa featuring some of Noosa's best restaurants, Craft Beer & Cider Corner, cooking demonstrations and masterclasses.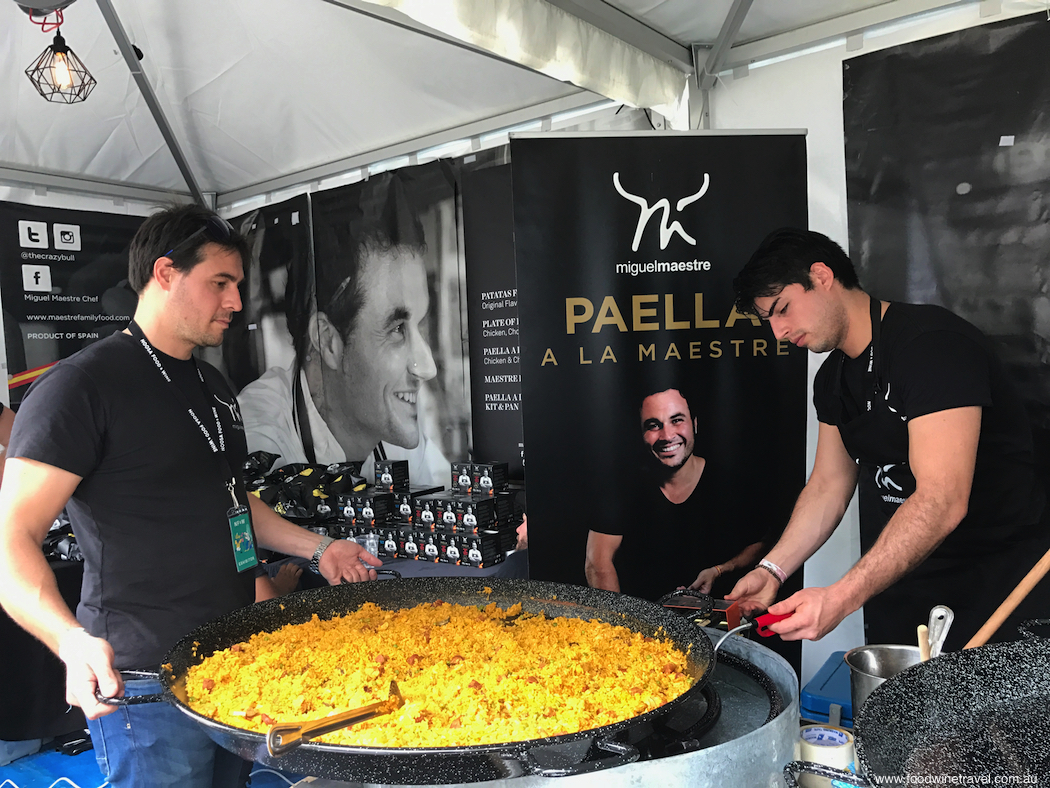 The Long Lunch on Hastings Street, one of the Festival's most popular events, will be on Saturday, May 19, featuring Noosa Beach House, Season, Boardwalk Bistro, Aromas, Locale, Bistro C, Café Le Monde and Rococo restaurants.
Under the tipis on Noosa Main Beach, there'll be the Festival opening and closing parties, as well as various events such as the Rise & Nourish yoga session, Rickys Champagne Brunch, and Noosa Amour On The Beach.
A series of trails will take place across the Festival including Hinterland Trails, a Slow Food Noosa Trail and the Noosa Brewery Trail.
Some great seafood events
Among the seafood events not to be missed are Local Seafood Flair where Miguel Maestre teams up with Peppers' Matt Golinski; Wild Purveyors with Pier 33 featuring the Sunshine Coast's best wild produce, and Suck, Shuck and Pour at Café Le Monde, which will be all about bubbles and oysters. We wrote about this event after last year's Festival and can highly recommend it for people who are passionate about oysters (that's us).
As Damien Massingham says, the Noosa Food & Wine Festival has evolved into something that is far bigger than just another food and wine event. "The Festival's a really rich tapestry of everything that Noosa has to offer," he says.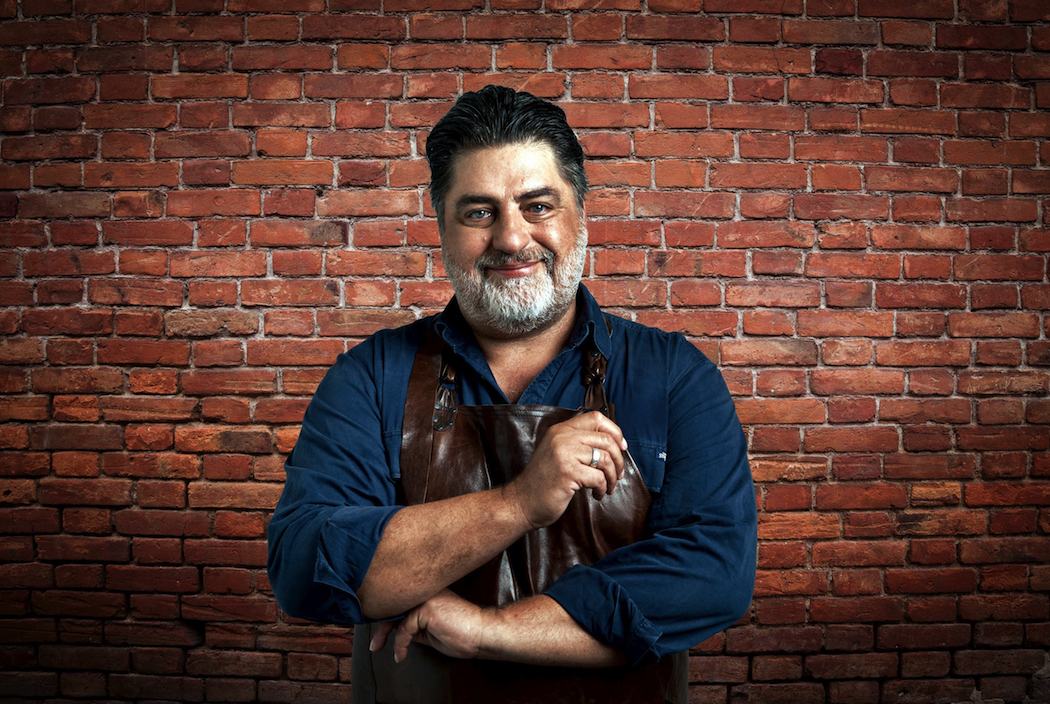 For the full program and to buy event tickets see www.noosafoodandwine.com.au
Photos of the tipis, Kirsten Tibballs and Matt Preston were supplied by the Festival's PR and are used with their permission.