"My dream is to have every Australian head out west at least once in their life," says Matt Bron.
"We're going to ask everyone in Australia to take the Outback Queensland Eventure."
Yes, you read that right – Eventure. That's the word Tourism Queensland has coined for its latest campaign, in which it is encouraging people to head west to enjoy an Outback event.
There's a program of 10 to choose from – horse races, rodeos, fishing festivals, opera and Oktoberfest among them.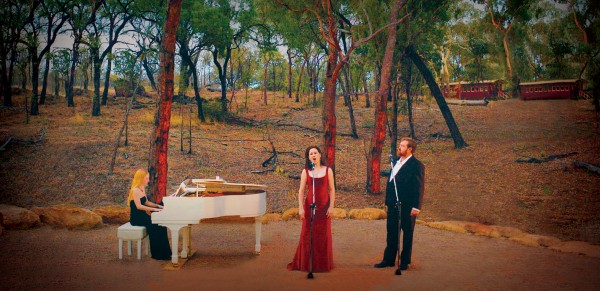 They'll be held between July and November, when the weather in that part of the world is positively glorious (and when, if you're anything like me, you'll do anything you can to head north to warmer climes).
Matt Bron, director of the Outback and Gulf Region at Tourism Queensland, says the really special thing about visiting an Outback town is that you become part of the community.
"We've got the vistas and the open spaces but if you haven't experienced an event in Outback Queensland, you haven't lived," he says.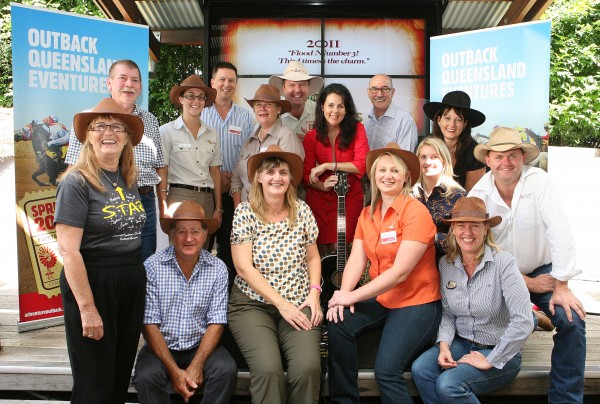 You have to give it to the good folk of Queensland – they sure know how to look on the bright side when the chips are down. Mother nature has dealt a lousy hand over the last few years, but the sun was shining and there was only a spirit of optimism on Friday when the Outback Eventures campaign was launched.
I was in Brisbane for an Australian Society of Travel Writers lunch at which Matt and his Tourism Queensland colleagues announced details of the campaign.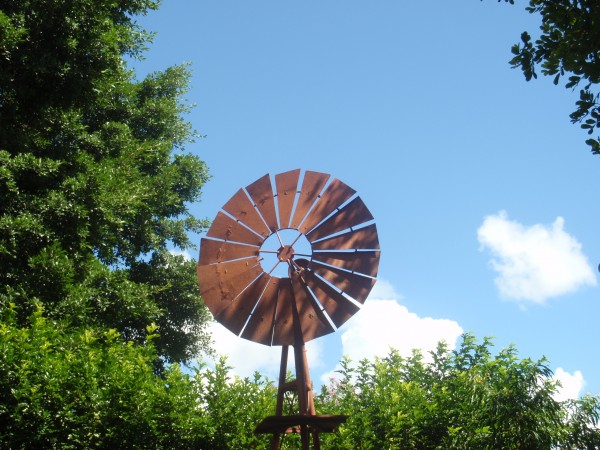 Appropriately, the do was held at the iconic Breakfast Creek Hotel, in the shadow of a Southern Cross windmill with country music singer Tania Kernaghan knocking out a few tunes and reminiscing about her Outback travels.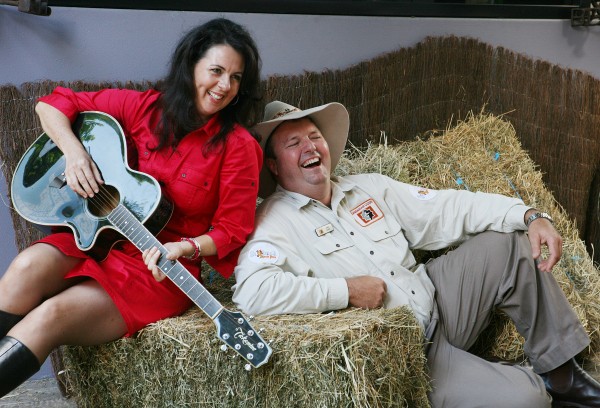 Quite a few tourism operators were there too, and their enthusiasm was infectious – people like the enterprising Monique Rayment, who started Outback Oktoberfest in the wee town of Jundah.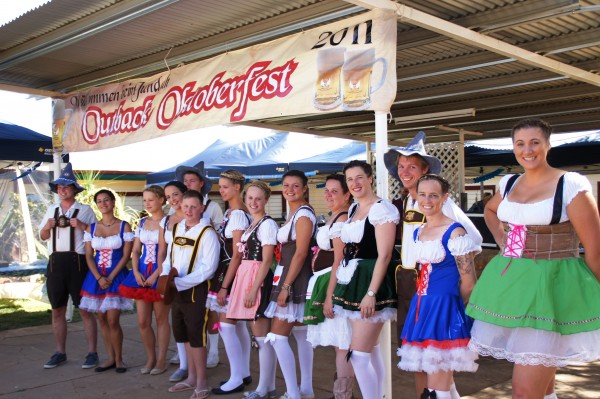 I also chatted to Jane Morgan, who went to Charleville to run the Cosmos Centre & Observatory for three years and is still there more than a decade later; and Alan Smith, of Aussie Outback Tours in Longreach, who I travelled with last year.
What that man doesn't know about the Outback isn't worth knowing. (His wife Sue makes the world's finest Chocolate Brownies; check out her recipe in a separate blogpost.)
I also met Lyle and Madonna Connolly, who offer farmstays at their property, Bonus Downs, near Mitchell. Their century-old homestead sounds beautiful and their accommodation in the rustic jackeroos quarters sounds like a great spot for enjoying some good old-fashioned country hospitality.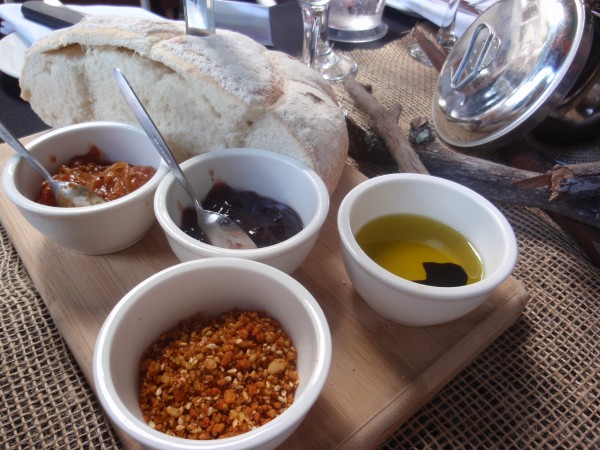 While we were having a yarn, we dined on Aussie damper with dukkah and olive oil and a fabulous bush tomato chutney on the side, followed by barramundi cooked in foil and topped with a bush lime sauce. SO good.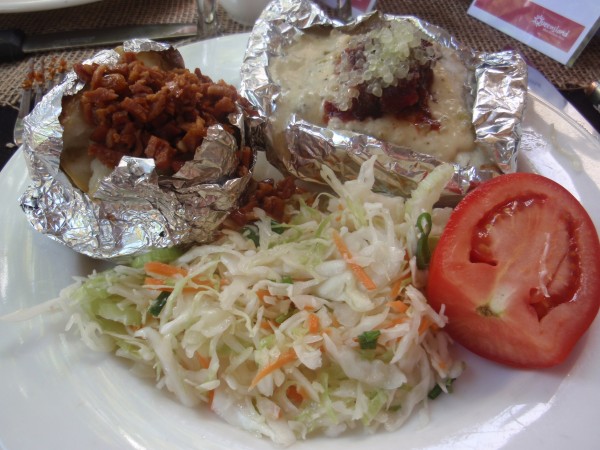 Outback Queensland hosts more than 200 events annually, so these guys certainly know how to throw a party.
Events are the lifeblood of many Outback towns, attracting visitors, boosting community spirit, contributing to the region's economy and supporting local jobs.
During the Birdsville Races, for example, the town's population swells from 100 to around 6000 and the event is estimated to have generated more than $4 million for the local economy.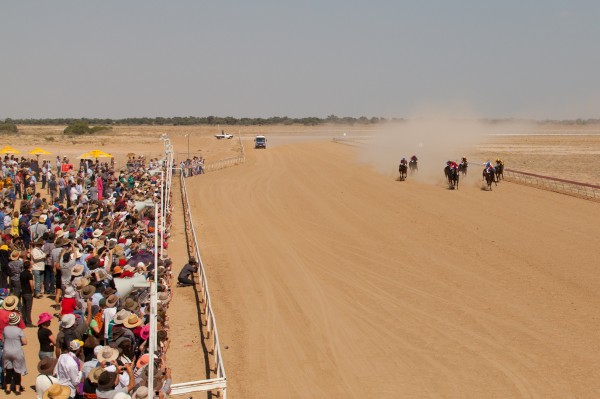 So, if you want a taste of the characters, culture, history and ancient landscapes that make up the Outback, put one of these 'Eventures' on your itinerary:
Stockman's Hall of Fame Horse Expo and Campdraft, Longreach: 26-29 July 2012
Curry Merry Muster Festival, Cloncurry: 3-5 August 2012
Xstrata Mount Isa Rotary Rodeo: 10-12 August 2012
Camooweal Drovers Camp Festival, Camooweal: 24-26 August 2012
Birdsville Races: 31 August – 1 September 2012
Bedourie Races, Outback Ute and Travellers Muster: 7-8 September 2012
Opera in the Outback, Undara Experience: 4-6 October 2012
Outback Oktoberfest: 5-7 October 2012
Lake Moondarra Fishing Classic: 26-28 October 2012
Cunnamulla Fella Festival: 8-10 November 2012
Fact File:
For more information, visit www.adventureoutback.com.au
Related blogpost: The World's Finest Chocolate Brownies