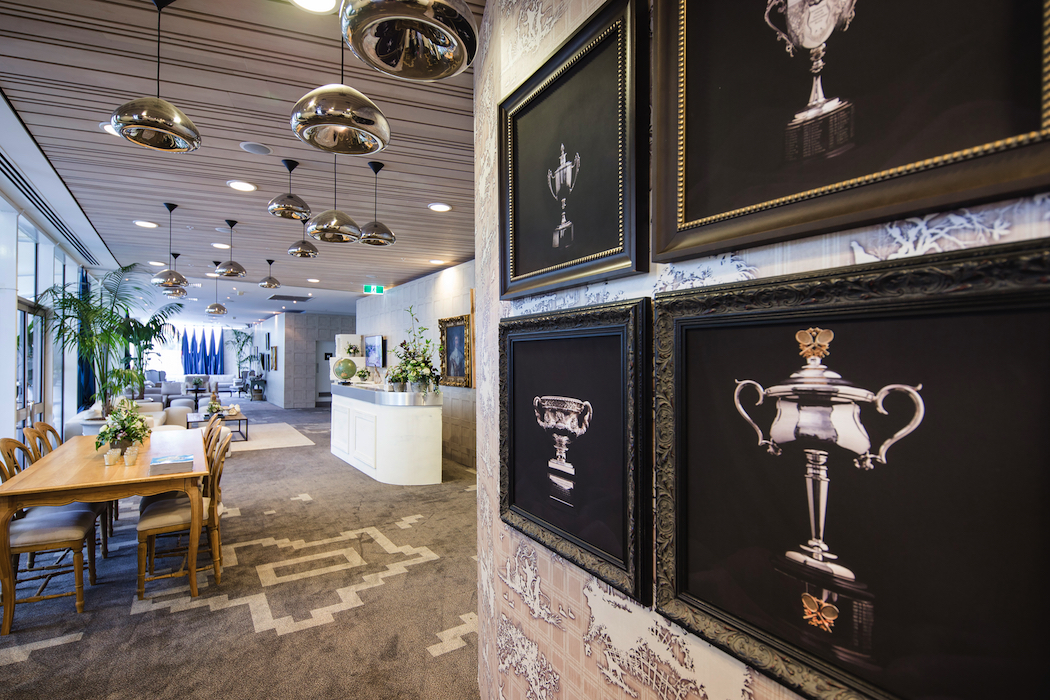 I think I'd find it hard to concentrate on my meal if I was dining court-side while Roger Federer was playing, but some lucky ducks with fat wallets will have exactly that opportunity at the 2018 Australian Open in Melbourne.
During the January Open, there'll be a range of hospitality options available, from dining in on-site restaurants, to entertaining guests in deluxe private rooms, to sitting on court just metres from the action.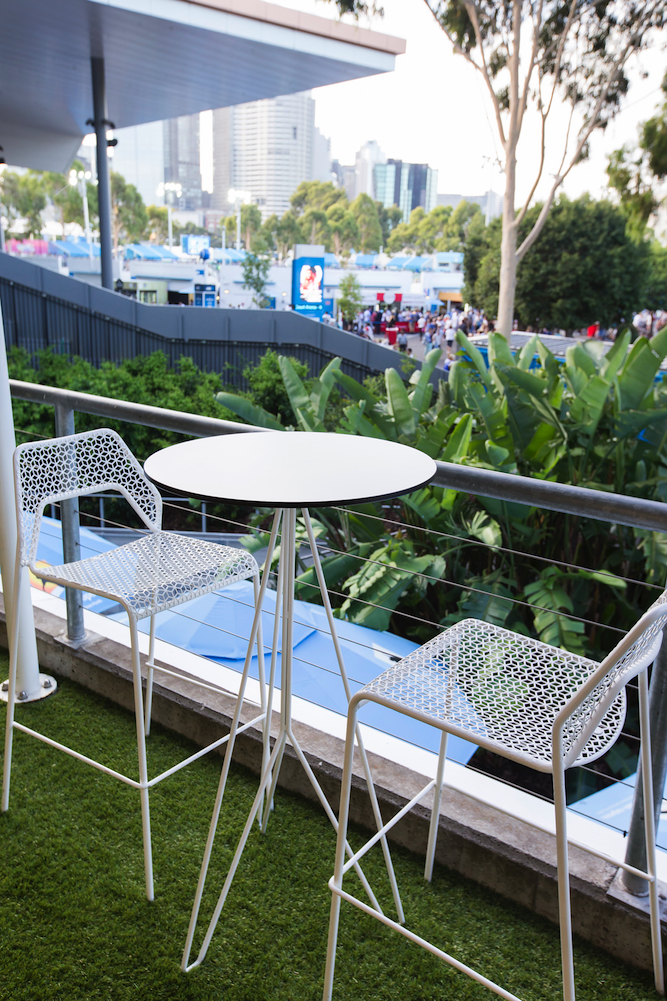 A record 728,763 fans attended the 2017 Australian Open and the 2018 Open is set to be bigger and better than ever. We had the opportunity to attend the Hospitality launch at the Melbourne Park Function Centre back in July and can honestly say that tennis fans are in for a treat.
We grazed on a fantastic buffet of hot and cold seafood, meats, cheeses and sweets, drank beautiful wine and enjoyed (way too many) amazing cocktails. The way those bartenders flung the cocktail shakers and Aperol Spritz bottles into the air and swung them around – I've never seen anything like it! Watch them on video here.
The launch offered a Grand Slam preview of all the various hospitality packages on offer. We were invited to take our seats and put on some goggles with video giving us the feeling of sitting court-side, right in the middle of all the action. We wish!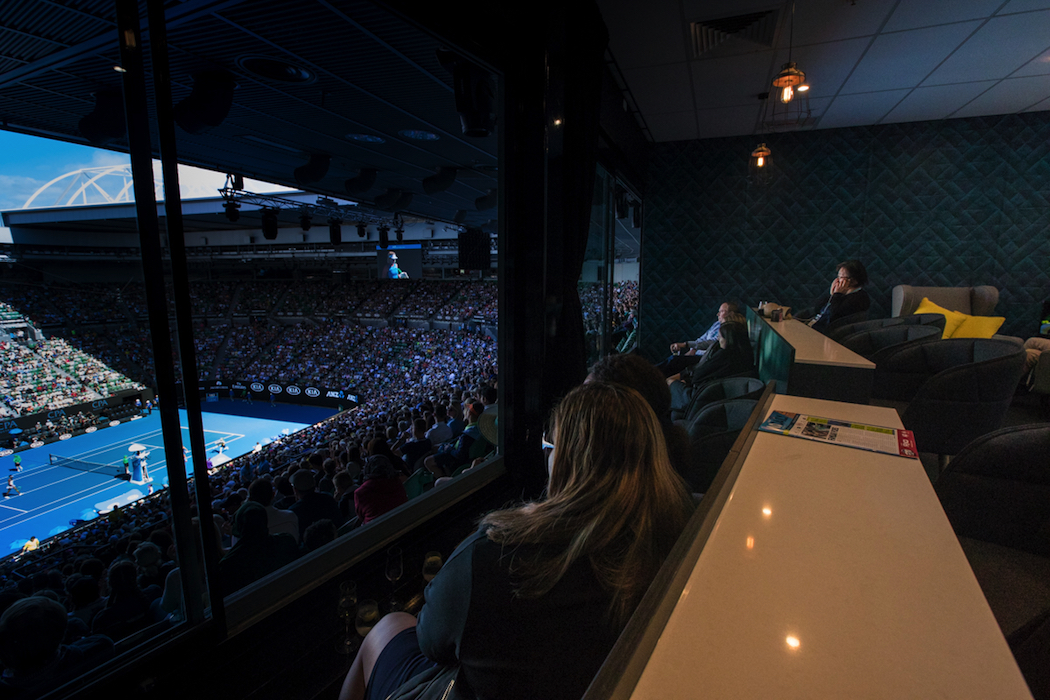 Tennis Australia has really ramped up its packages in the last few years, allowing guests to create their own bespoke experiences. Apart from sitting on-court, here are some other experiences you can tailor into your package:
♦ Watch the players walk on to Rod Laver Arena from the Green Room.
Be among a select few to witness all the pre- and post-match action in the Green Room. Watch as the players take their first steps down the 'Walk of Champions', get up close for their post-match interview, and enjoy great seats with bespoke dining and your own staff.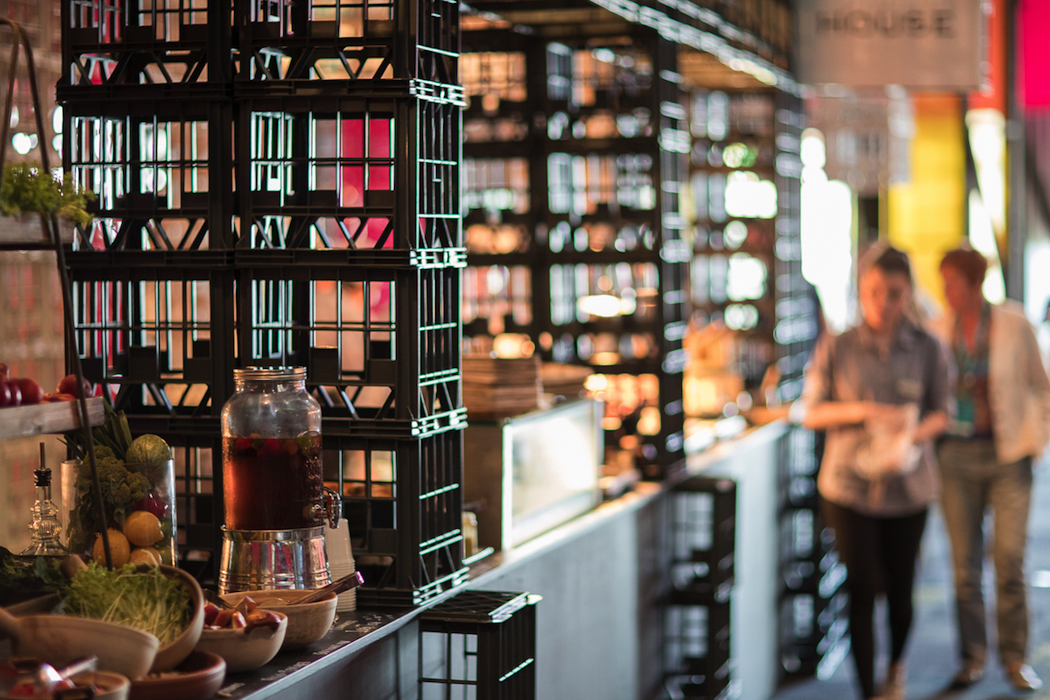 ♦ A range of shared rooms, superboxes, private clubs and smaller spaces.
Popular with people who want to entertain guests courtside, superboxes enable you to watch the tennis from your own private space while food and beverages are served throughout each session of play.
The Lounge has a grazing buffet with drinks served in a relaxed setting, and like the Trophy Club, it has private access to Rod Laver Arena. Encore is a beautifully designed private room at Rod Laver Arena.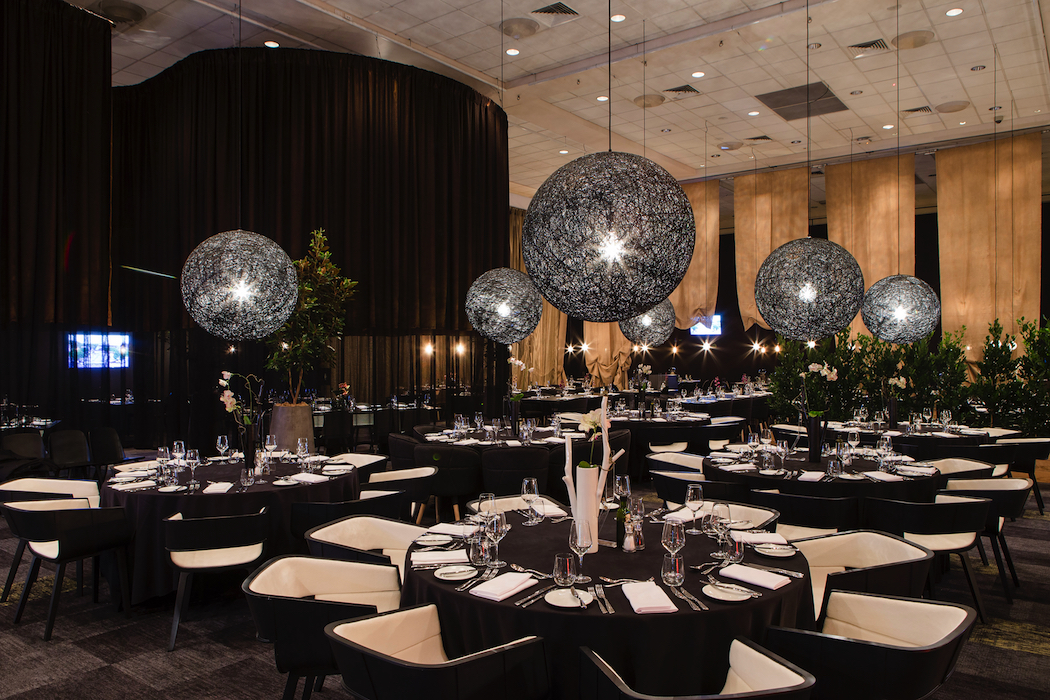 ♦ Collaborations with Melbourne restaurateurs including Gazi, Huxtaburger, Estelle by Scott Pickett, Hotel Jesus, Tokyo Tina, Jimmy Grants, and Maha.
♦ Extras such as visits from tennis legends, butler service, player transport and behind the scenes tours.
Restaurant options at Melbourne Park
For those who want to dine in one of the Melbourne Park restaurants before or after a game, there are a few options to choose from.
♦ The Laneway Club has semi-private eating areas and eclectic beats from some of the city's hottest DJs. It echoes Melbourne's multicultural street eats.
♦ 88 Melbourne is a stylish but relaxed restaurant offering a contemporary à la carte menu. It's named for 1988, the year that the Australian Open moved to Melbourne Park.
♦ Glasshouse, on the banks of the Yarra River and just moments from Rod Laver Arena, is a sophisticated dining room with panoramic windows as well as private rooms.
♦ In other exciting news, Nobu and the Rockpool Dining Group have partnered with Tennis Australia to offer world-class dining at the Open.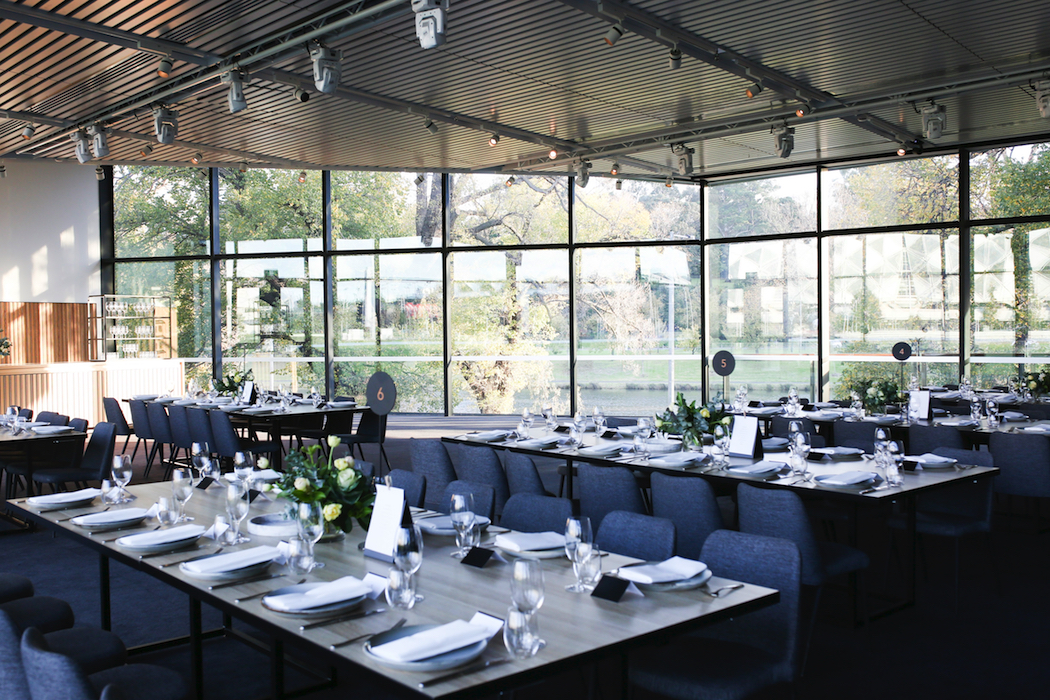 We're told that no other Grand Slam offers VIP on-court seating the way Melbourne does. It was first offered at this year's Australian Open and among the celebrities who sat in the 12 special seats in Rod Laver Arena were models Karlie Kloss and Jessica Gomes, actress Natalie Bassingthwaighte, and cricket legend Ricky Ponting.
Guests have access to an exclusive backstage area, and there's a good chance you'll brush paths with some of the world's best tennis players (not to mention other celebrities). Dining on court is also available in Hisense Arena.
For a unique taste of Grand Slam hospitality and perhaps even the opportunity to watch Roger Federer up close, check out the Australian Open website or phone 1300 309 166 for information about packages available.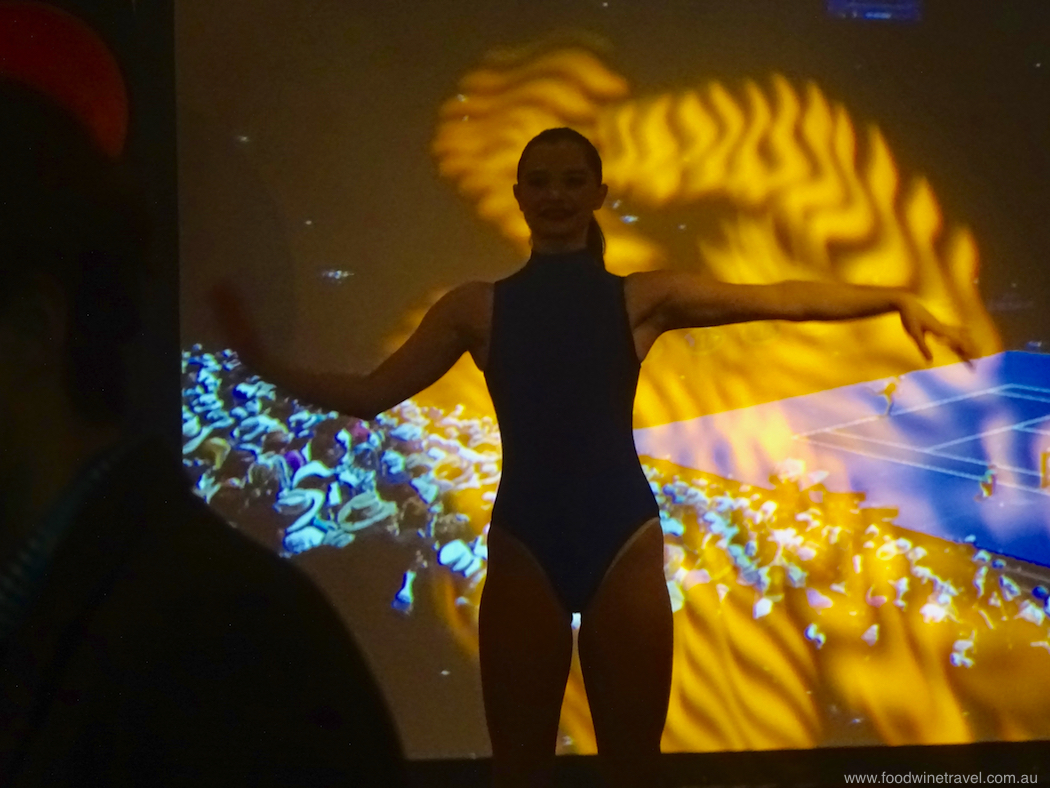 Some trivia from the 2017 Australian Open
► Hospitality facilities were built in 31 days and removed in just four and a half days.
► It took 35 crew working a total of 3982 hours to pull the project together.
► More than 2500 chairs were hired, including dining chairs, stools, lounges and arm chairs.
► Four semi-trailer loads of plants were used.
► More than 16,400 chicken schnitzels were consumed in the staff café.
► More than 6.6 tonnes of pork shoulder were consumed across the seven on-site restaurants.
► More than 2.5 tonnes of beef were carved into rolls and wraps at the Butcher's Block restaurant.
► More than 700 kilograms of oranges were used in Players' Café for freshly pressed juice.
This is not a sponsored post. We funded our trip to Melbourne ourselves, but we did attend the hospitality launch as guests of Tennis Australia. Photos by Food Wine Travel where indicated; other photos supplied by Tennis Australia and used with their permission.