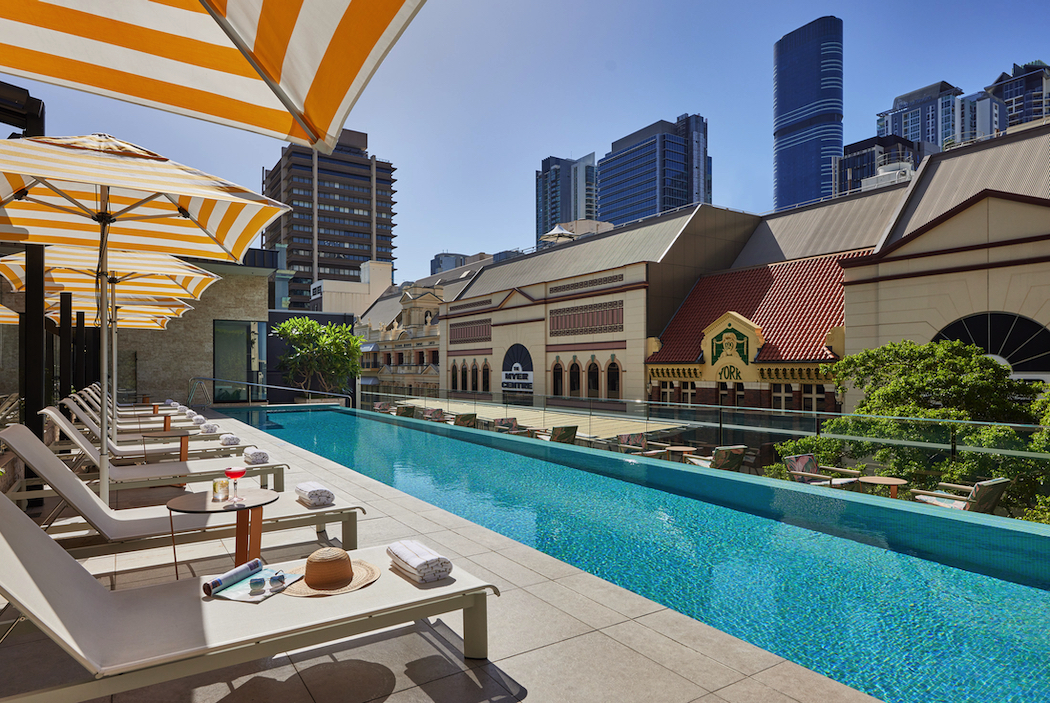 Long before the John Lennon, there was another John Lennon, one who built the stylish Lennons Hotel in George Street, Brisbane in 1884. That hotel is long gone; it was knocked down and replaced with a more substantial Lennons in 1941.
In 1972, the second incarnation was knocked down and a new Lennons was built in Queen Street. The tallest building in Brisbane at the time, it quickly became an icon – an over-used word but it truly was, as cherished as the Waldorf Astoria in New York or the Savoy in London.
Various re-brandings followed as it became Lennons Country Comfort Hotel in 1995 and Chifley at Lennons in 2003.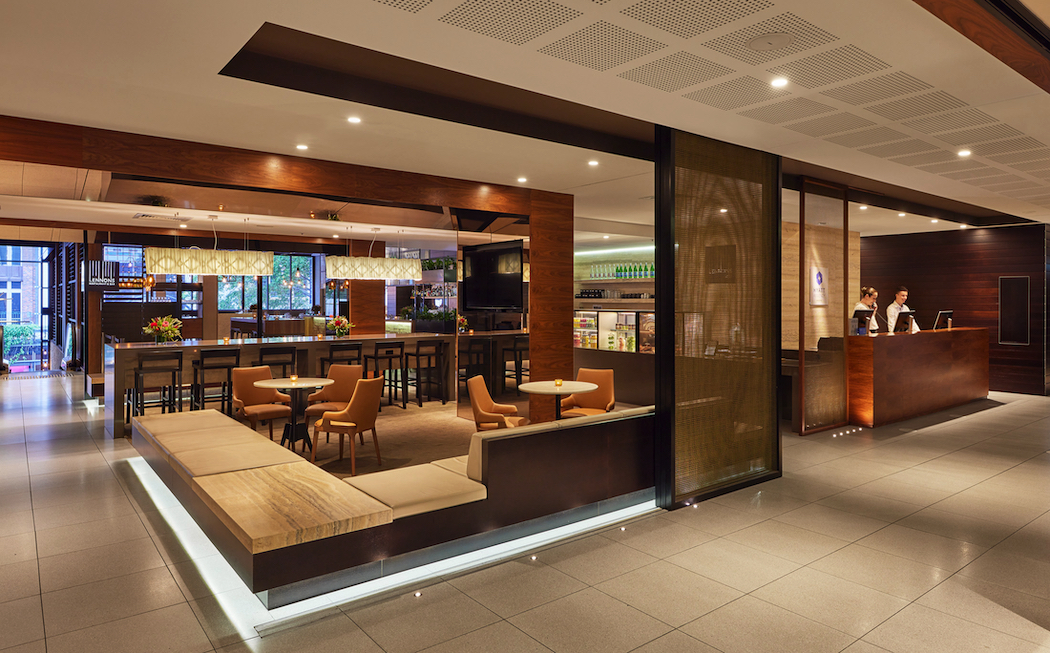 Over the years, Lennons saw a steady stream of VIPs, from Sir Charles Kingsford-Smith, Dame Nellie Melba, Sir Robert Menzies to President Lyndon Johnson, US General Douglas MacArthur, Alexander Graham Bell and The Beatles. (I wonder if John Lennon knew about his namesake?)
In more recent times, the hotel was known as the Next Hotel, with Lennons Restaurant & Bar, which we wrote about in previous posts. It was great to return to this lovely property to see how it has evolved since Hyatt took over the management and did some tweaking last year. It is Hyatt's first property in the Queensland capital.
Re-branded as the Hyatt Regency, the 5-star, 26-storey hotel has 292 guestrooms with impressive city and river views. Our King River View room on the 25th floor had a magnificent view over Brisbane River and the Queen's Wharf development under construction a short walk away.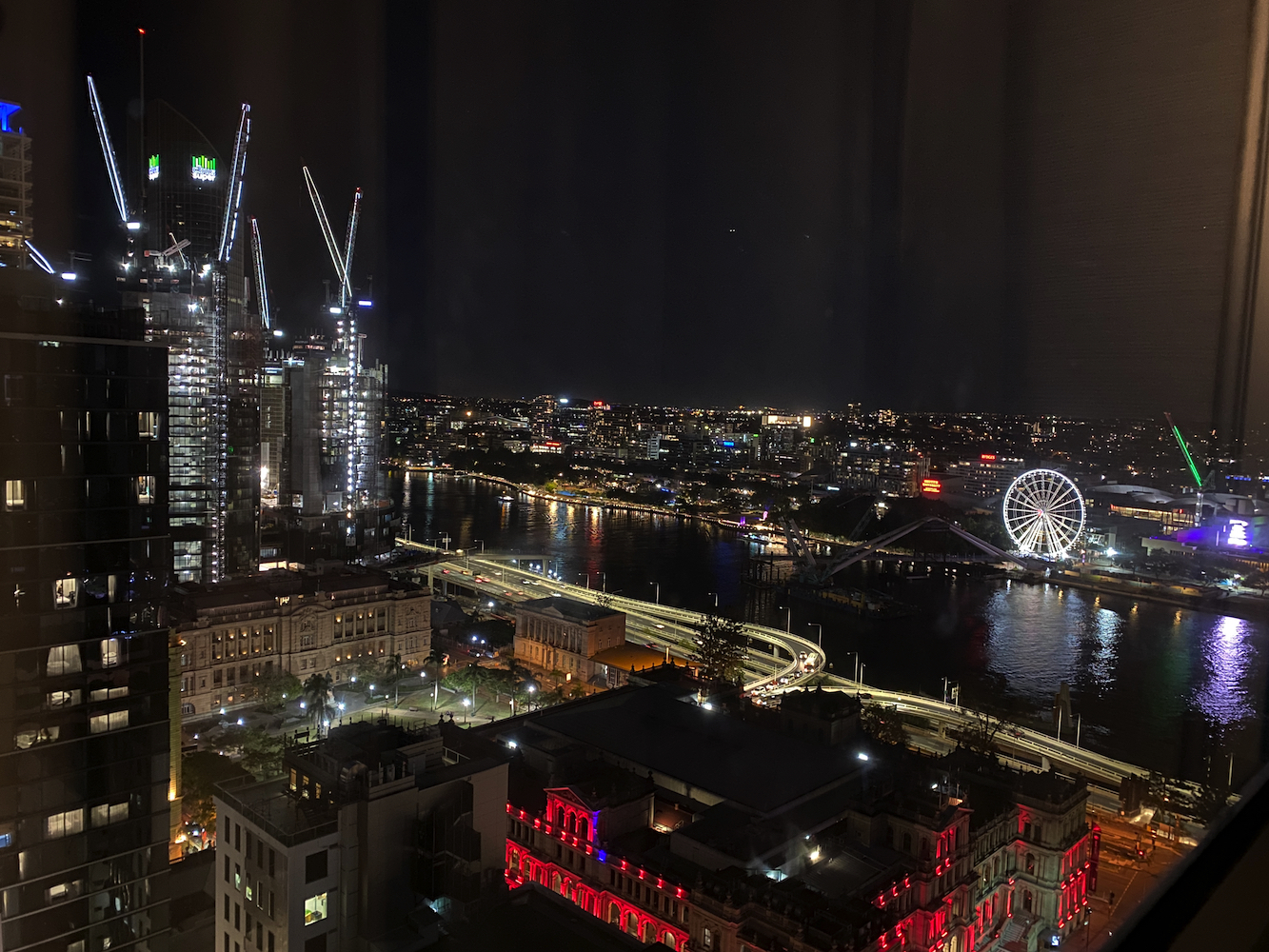 To be honest, I couldn't see a lot of changes in either the room or restaurant décor but I always thought it was a lovely hotel anyway. A wide Aboriginal painting of the Brisbane River graced the wall above our bed, and all the usual 5-star accoutrements like robes, slippers and hair dryer are provided. There's an espresso machine in the room and free wi-fi.
The bathroom is filled with light as it opens right up with doors that slide open on both the bed side and the hall side. There is a large walk-in shower, and if you need a workout the hotel has a 24/7 fitness centre. The outdoor heated pool is 20-metres long and a great spot to unwind, with a bird's eye view over the Queen Street mall.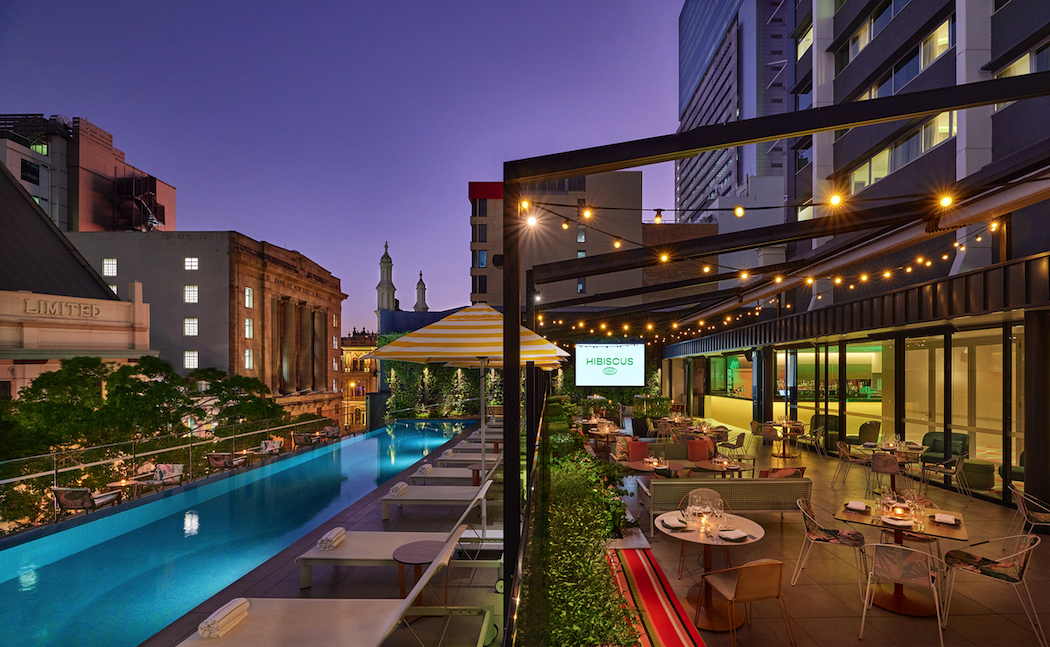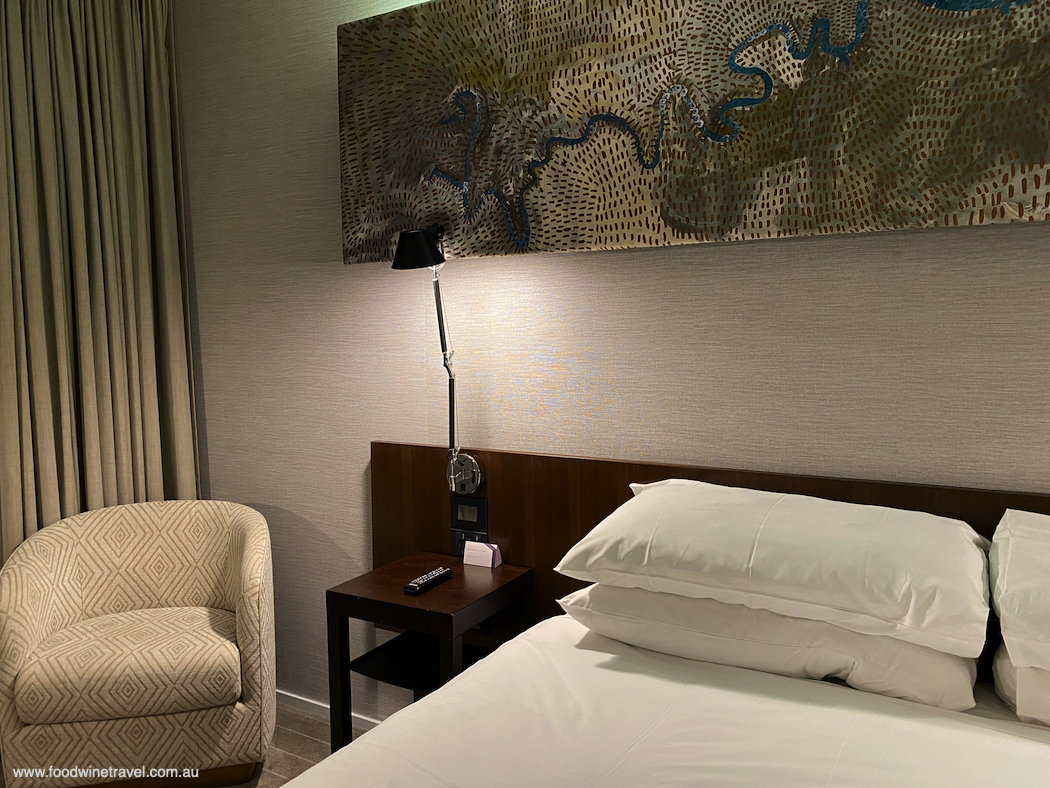 Lennons Restaurant and Bar, open to the public as well as house guests, is a restaurant for all occasions, alternating comfortably between an elevated bistro-style menu at night, a moderately priced lunch venue for shoppers and corporates, and a light-filled space to enjoy breakfast.
Valet parking is available and the hotel has an electric vehicle charging facility. If you are driving, you'll need to take a big gulp as you drive through the shared pedestrian zone to access Burnett Lane where the car park entry is. It's a nightmare with people wandering all over the road, often with headphones on and completely oblivious to the traffic.
Once you're nicely ensconced in the hotel, you'll appreciate the prime CBD location, with access to the Queen Street pedestrian mall, great restaurants and bars, museums, the Treasury casino, and a short walk to South Bank across the river.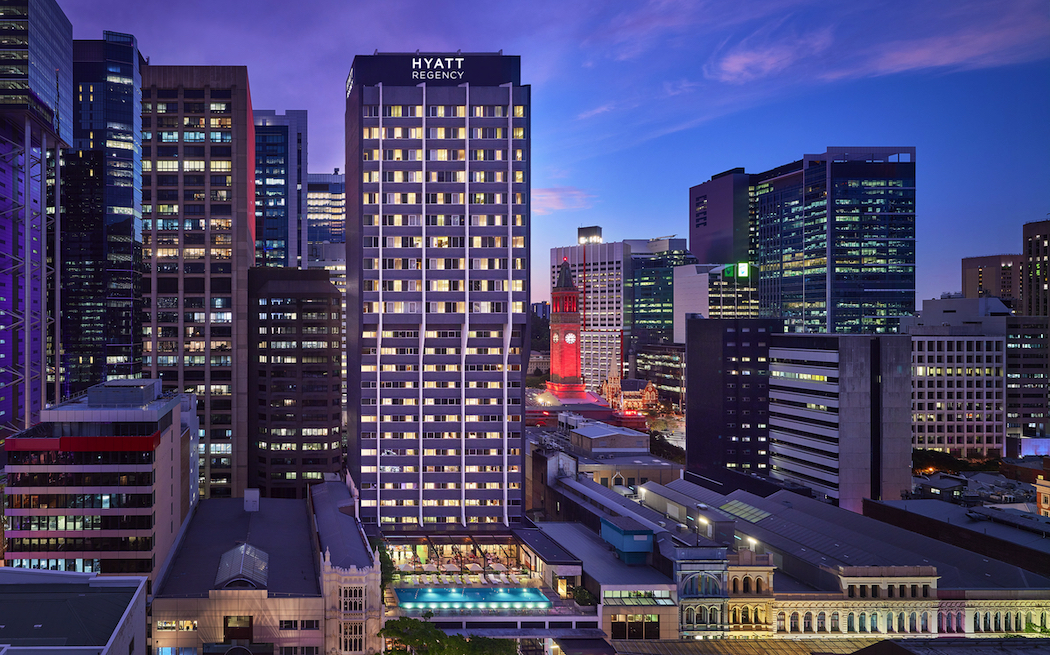 If you go:
Hyatt Regency Brisbane
72 Queen Street Mall
Brisbane Qld 4000
(access when arriving by vehicle, 33 Burnett Lane)
Australia
Tel: +61 (0)7 5647 1234
www.hyattregency.com
With thanks to the Hyatt Regency Brisbane for hosting our one-night stay. We stayed in room 2505. Except for the room photo and the night photo which are our own, photos in this post were supplied by the Hyatt Regency and used with permission.
If you enjoyed this post, you might also like to read our story about Lennon's Restaurant and Bar.