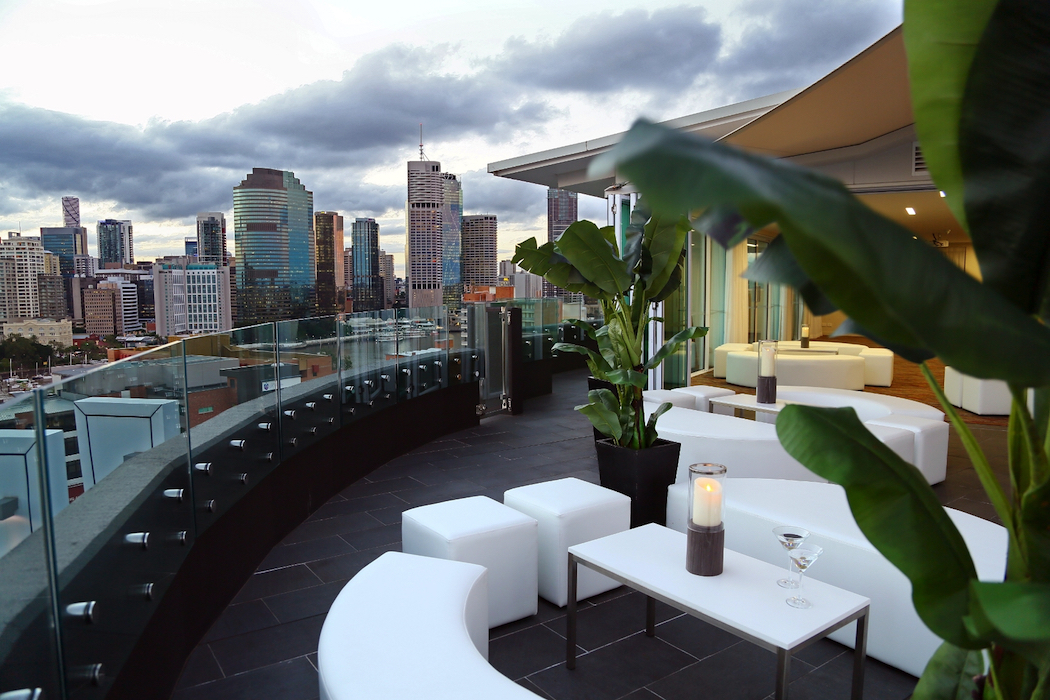 Eagles Nest has one of the most spectacular views of any bar in Brisbane. Located on top of The Point Hotel in Kangaroo Point, it has a stunning view of the city skyline, Brisbane River and Story Bridge. As daylight gives way to night, the view becomes even more spectacular. Because the bar is a popular function venue, it has – until recently – only opened on Sunday nights. But now there is more opportunity to experience this fabulous space, as the bar has also started opening on Friday nights.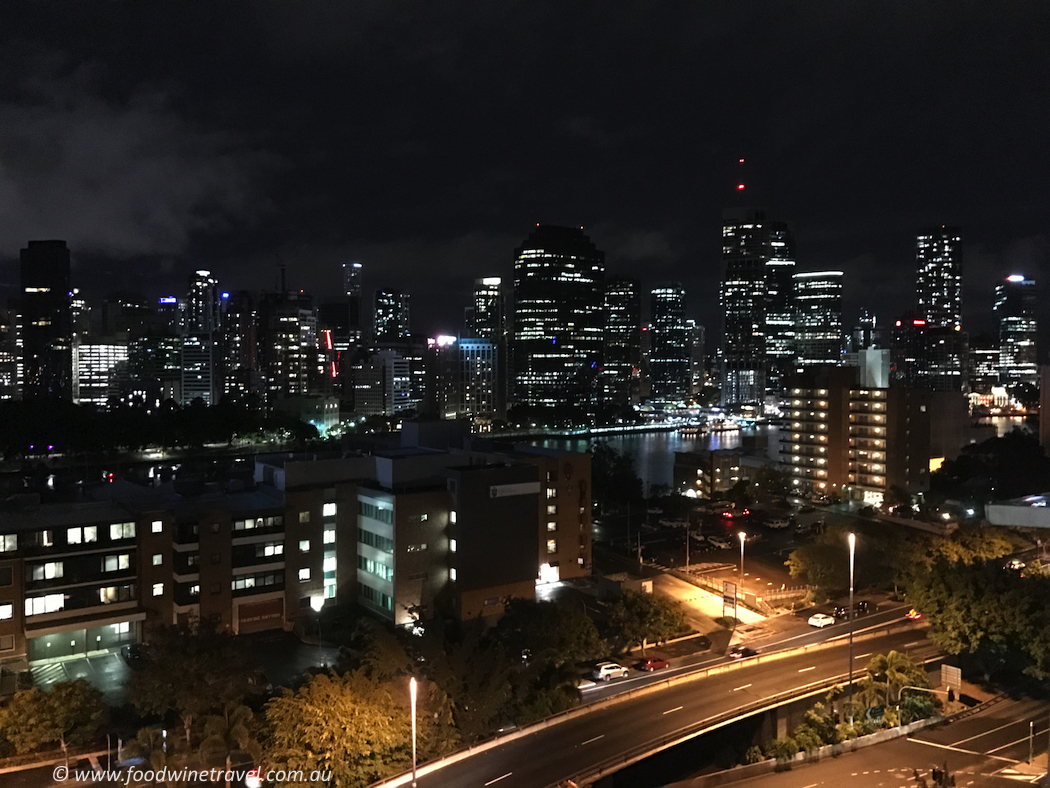 We've enjoyed a number of happy overnight stays at The Point before our most recent, but we'd never had a chance to experience Eagles Nest before. What a treat it was to be there on Mother's Day when the pink bubbles were flowing and there were gorgeous flowers on the tables and lots of delicious canapés being served. Among them were smoked salmon blinis with asparagus and hollandaise; goat cheese and caramelised onion tartlets; Manchego cheese and chive croquettes with quince sauce; tomato, bocconcini and basil arancini; skewers of chicken satay; and loads of prawns.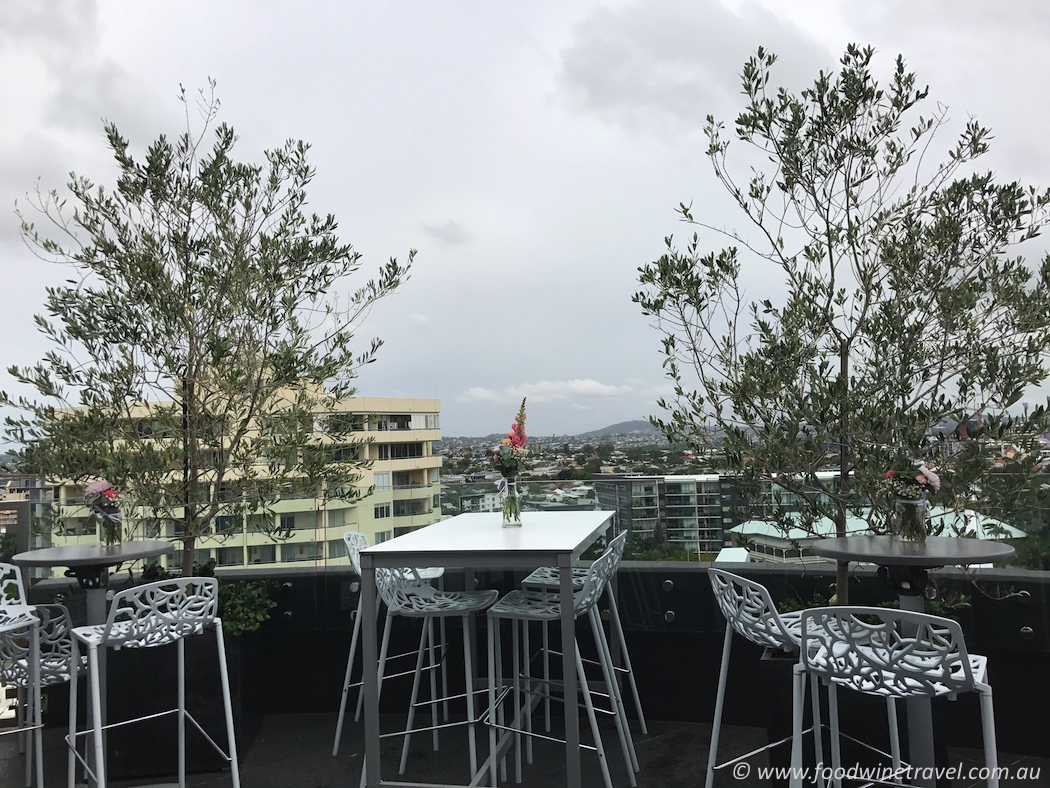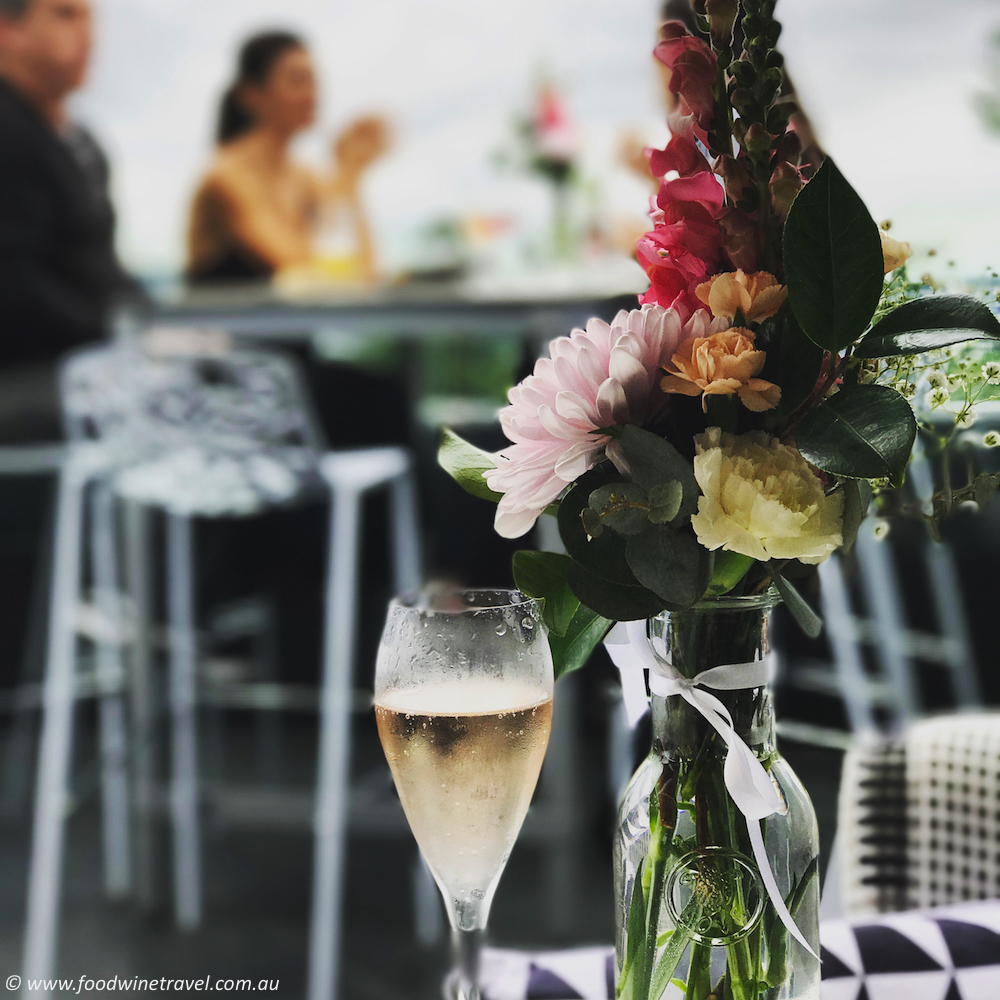 The bar opens at 3pm on Fridays and Sundays, so there was barely time to put our feet up after the lunchtime Mother's Day event before we were back, sampling some of the cocktails and bar snacks. A band provided easy-listening music and at that point (pun intended), everything seemed good with the world. There is live entertainment on both Fridays and Sundays.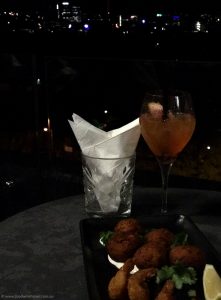 We're Aperol lovers so the cocktails with Aperol were the obvious choice for us, Maurie opting for The Point Spritz, which was pretty much like a regular Spritz with Prosecco, but with a dash of passionfruit. I opted for the Sicilian Sunset, a mix of Solerno blood orange liqueur, Aperol, lime, rosemary, soda and gomme syrup – all that in one little glass! A sunset drink perfect for drinking as the sun went down.
Eagles Nest has put a lot of effort into its cocktail list, and there are some great drinks on offer including its signature blend of St Germaine elderflower, Noilly Prat (French vermouth), Barcardi, lime and agave syrup, as well as perennial favourites such as esspresso martinis, passionfruit mojitos and Pimms to share.
The recently revised list also has a good range of Aussie wines by the glass or bottle, including South Australian Riesling and Tasmanian pinot noir, Moet Ice Imperial Champagne, Rekorderling ciders and a big selection of beer, including 150 Lashes and Stone & Wood Pacific Ales. There's also a tempting tapas menu with panko coconut prawns, Moroccan sweet potato koftas, Spanish meatballs, Korean-style barbecue pork ribs and generously-sized charcuterie boards, amongst other taste tempters.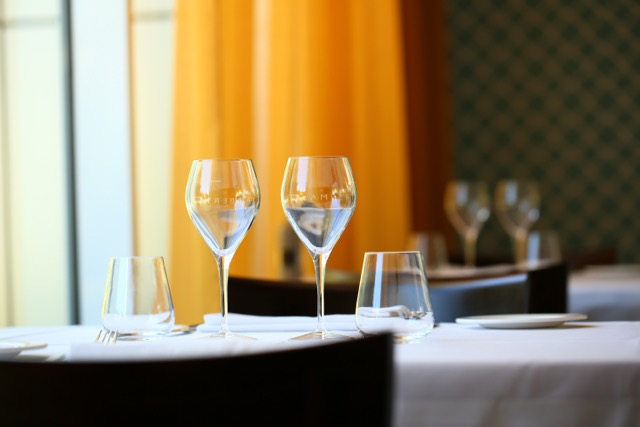 We had to go easy on the tapas as we were booked in for dinner in Lambert's, the hotel restaurant on the ground floor. Lambert's has a lovely relaxed feel but at the same time has a high level of quality and service, from the white tablecloths and quality glassware, to the spot-on service we received from our waiter, Johan.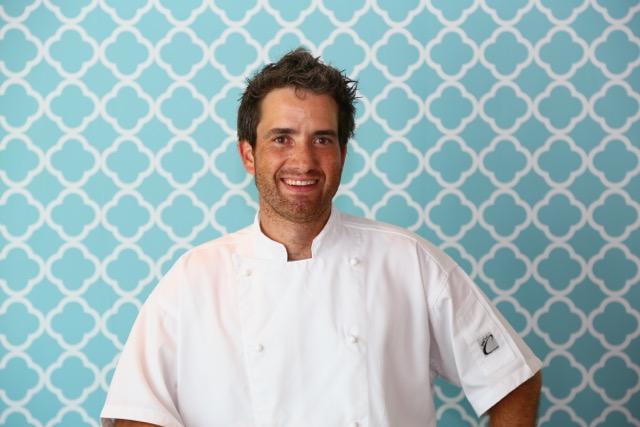 Head chef Marcus Turner oversees a seasonal, modern Australian menu and the star of the show for us was a main dish of North Queensland Cobia with charred gem hearts, clams, asparagus and chorizo veloute. Have you heard of Cobia? No, we hadn't either, but a quick google revealed that it's a tropical ocean fish that is now being farmed in North Queensland. It's been described as the "wagyu of the sea" and there's an interesting story about it here. Our waiter told us this was the owner's favourite dish and it was easy to see why.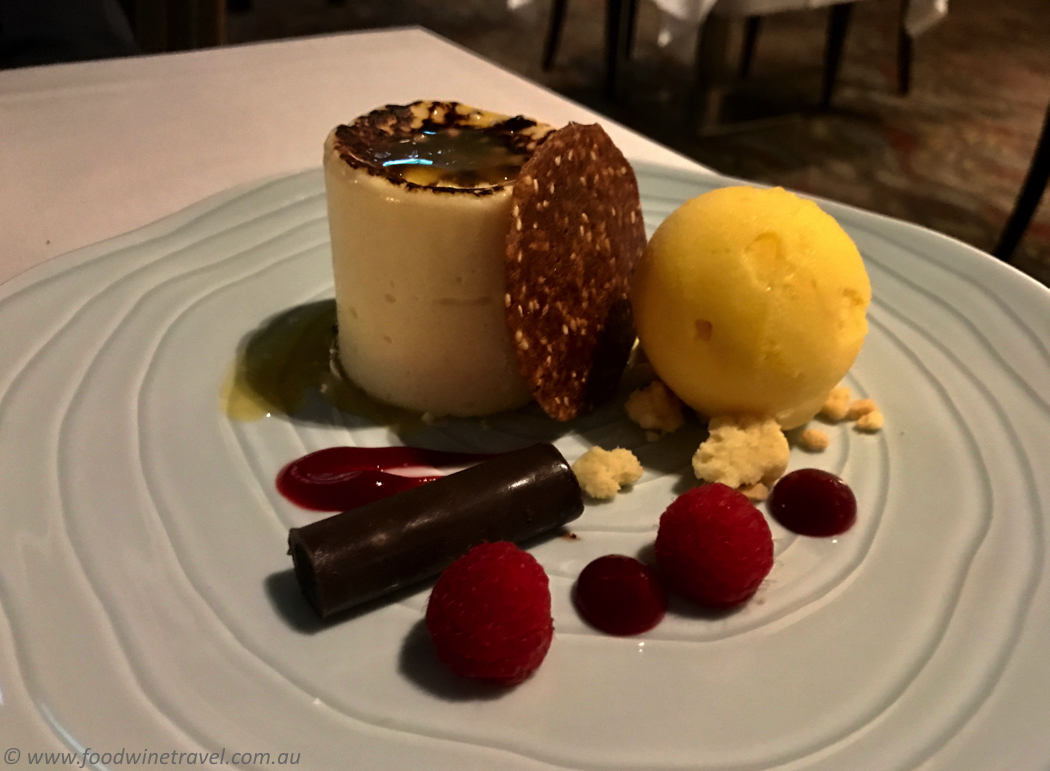 We were also extremely impressed with the desserts, Passionfruit chiboust with chocolate ganache, raspberries, mandarin sorbet, and sesame snap; and Baked pink lady almond crumble with fennel panna cotta, granny smith sorbet and salted caramel. They showed real precision with an exquisite combination of flavours and a lovely lightness of touch.
There's a lot to like about The Point Brisbane, as we wrote in this previous post. It has a really good vibe about it, where you feel totally at home and totally looked after, without feeling out of your league. To sum up the important details: it has 202 rooms and suites, 24-hour room service, concierge assistance, turn-down service, pillow menu, complimentary secure valet parking, complimentary wi-fi, outdoor pool, gymnasium and free online newspaper and magazine service.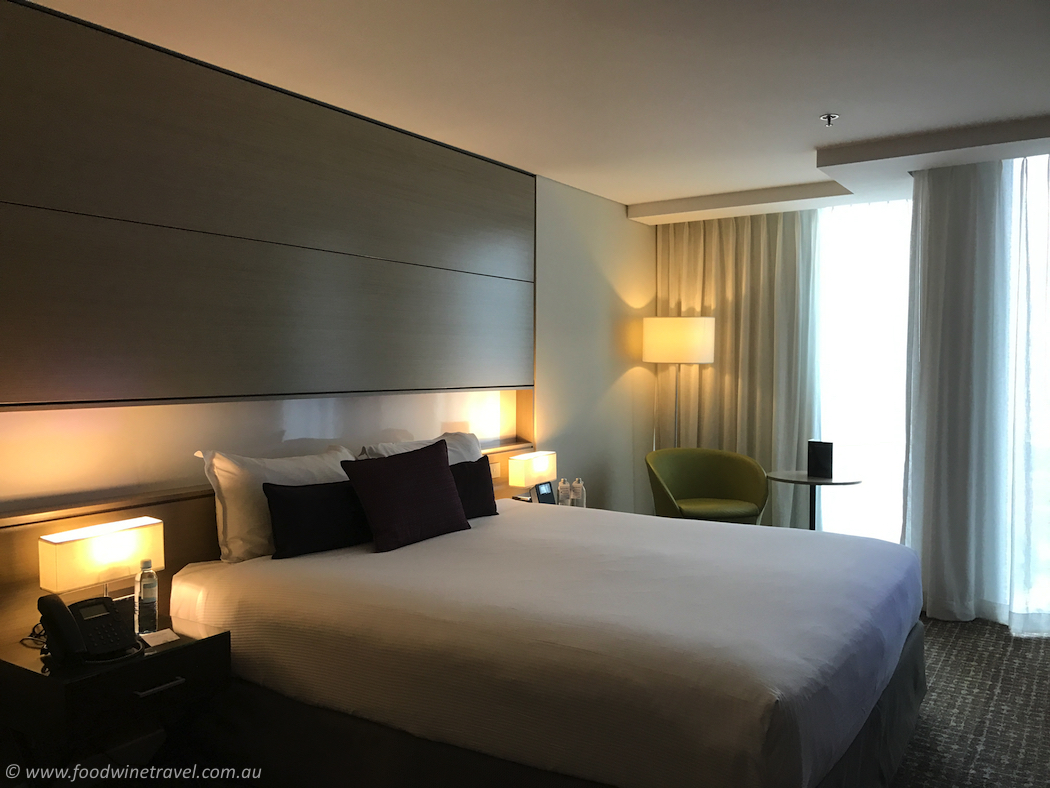 The hotel is convenient to the Gabba, South Bank Parklands and Brisbane's historic Story Bridge Hotel, and is within minutes of the CBD using the nearby City Cat ferry service. We especially like that there is free parking on site.
If you're thinking of spending the weekend there, Eagles Nest is the perfect spot to start or end your weekend. They have heaters and blankets for the cooler months (yes, it's Queensland and we're babies…) and if you're in a group of four or more, you can make a booking by phoning 1800 088 388.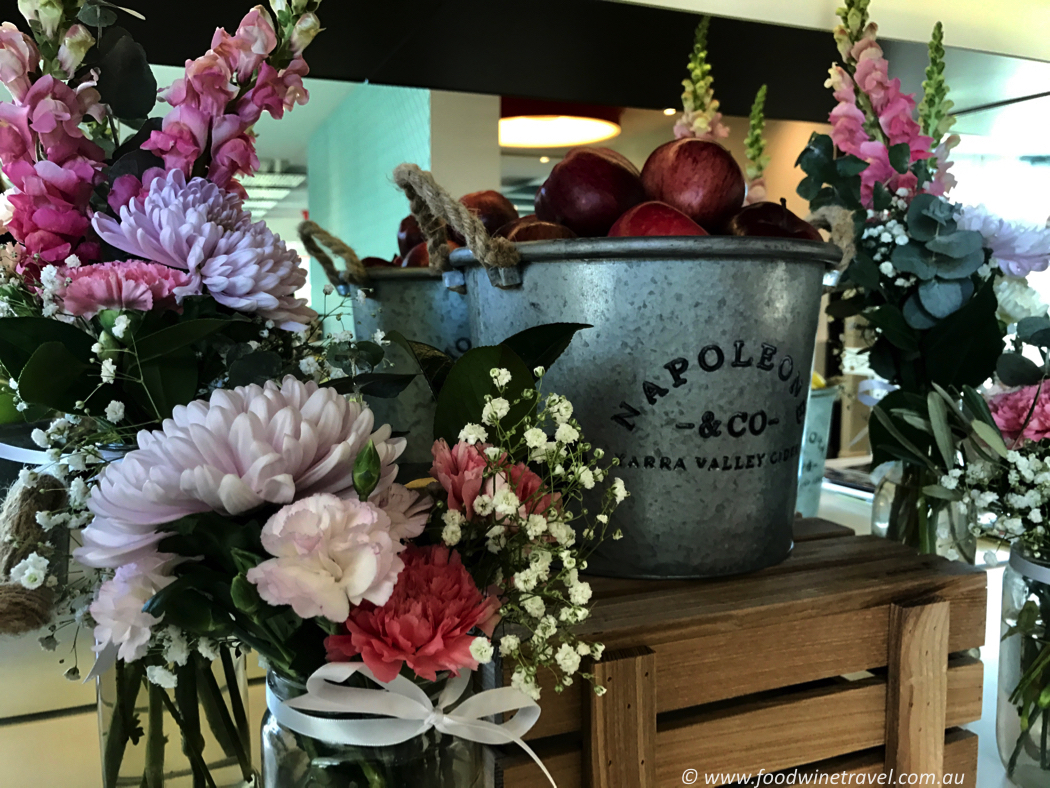 If you go:
The Point Brisbane Hotel
Lambert Street
Brisbane Qld 4169
Australia
Toll Free 1800 088 388
Tel: +61 (0)7 3240 0888
www.thepointbrisbane.com.au
www.eaglesnestbrisbane.com.au
You might also like: The Point Hotel; Lamberts restaurant.
Food Wine Travel was a guest of Eagles Nest and The Point Hotel.