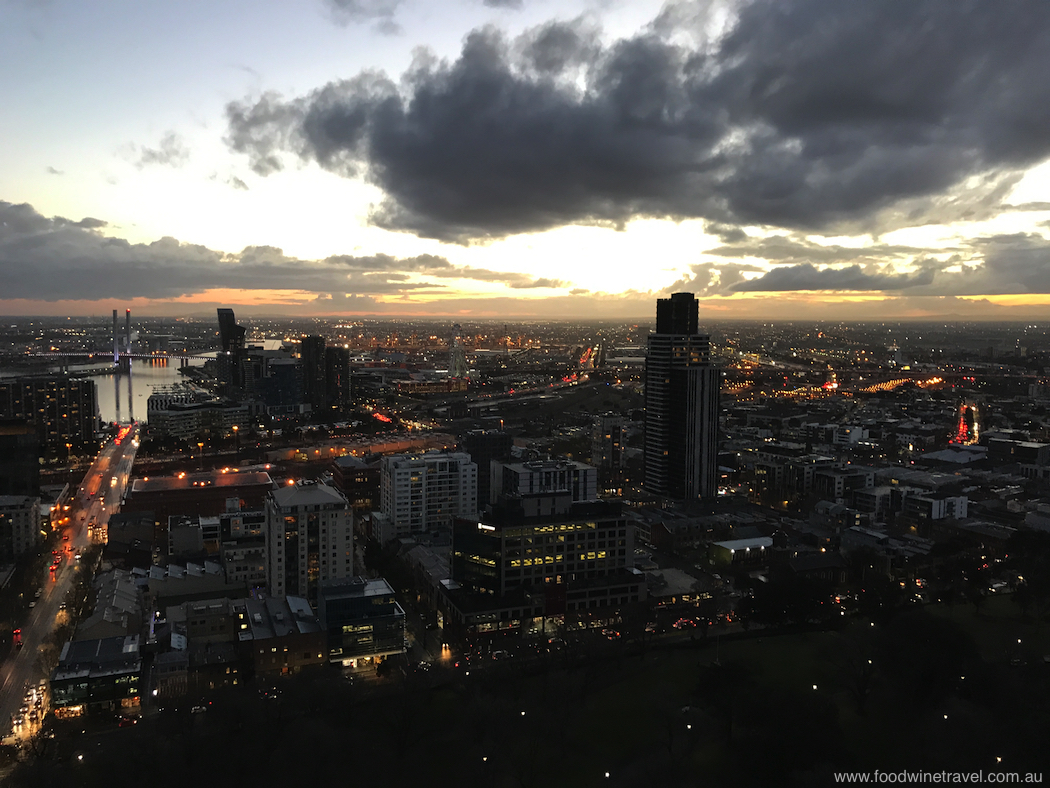 There's a certain sameness to a lot of new hotels but that's not the case with this boutique hotel in downtown Melbourne. It carries a jazz theme from head to toe, making it unique among the city's hotels. There are pictures of jazz greats on the walls, books about jazz on the coffee table, even a trumpet-shaped 'do not disturb' sign to hang on the door. As jazz lovers, the mood is set for us the minute we walk in the door.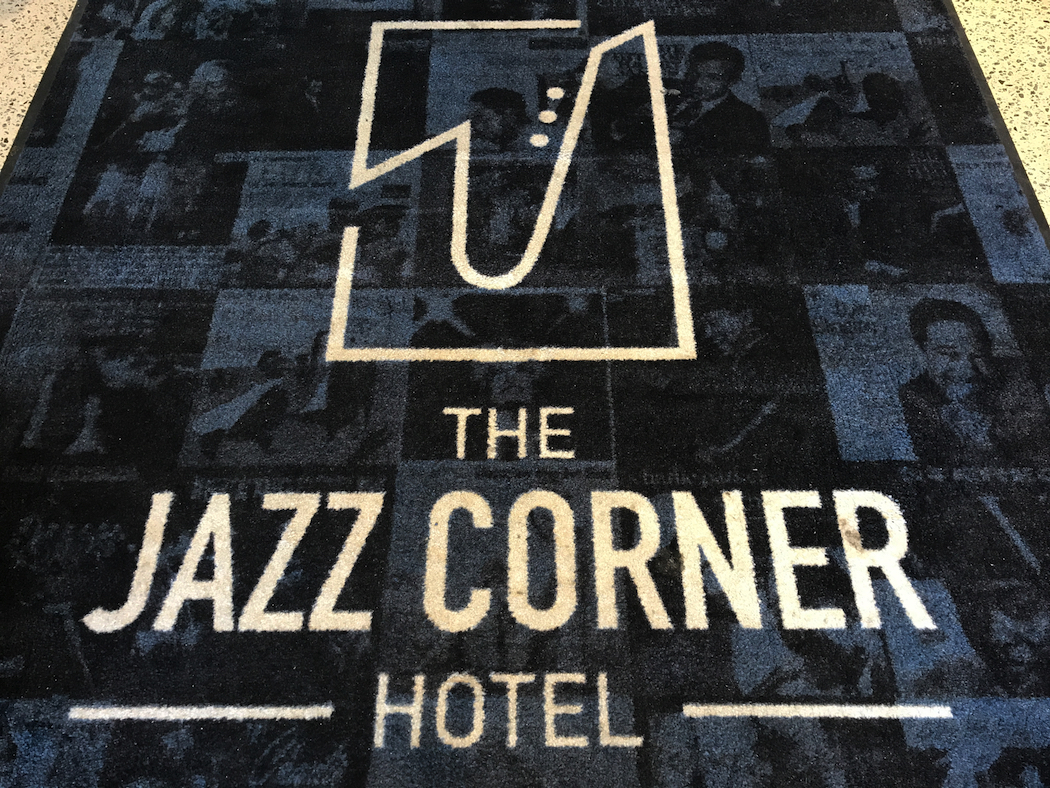 The studio, one-bedroom and two-bedroom apartments that make up the hotel occupy some, but not all, of the floors of a residential apartment complex opposite Flagstaff Gardens. The lift is shared with residents (not an issue at all) but the hotel has its own 24-hour reception.
The ambience is relaxed and friendly – as you might expect from a hotel where music is key. The casual vibe extends to the ground floor café, Brother Thomas, a great spot for a quick coffee or leisurely breakfast, and there's an equally laidback restaurant, Beer Wine and Calzone, also on the ground floor.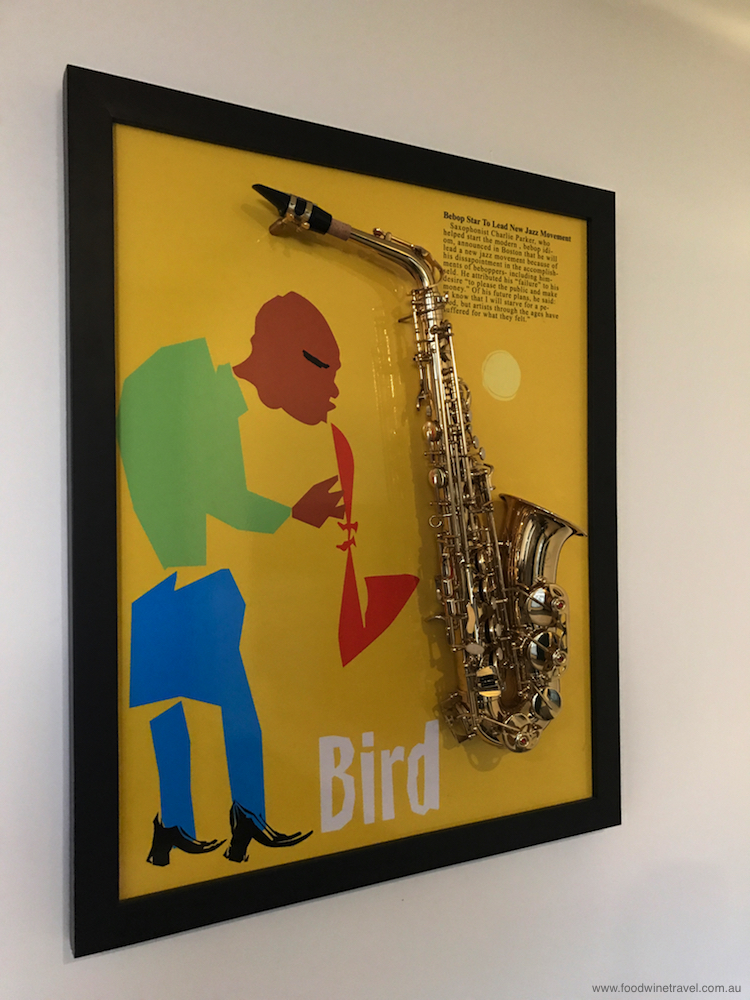 In the same building but with its entrance just around the corner, in the aptly named Singer's Lane, is Bird's Basement. We've featured Bird's in a separate post but, in summary, it's a marvellous addition to the Melbourne music scene. You can book in here for dinner and a show, or for a show only.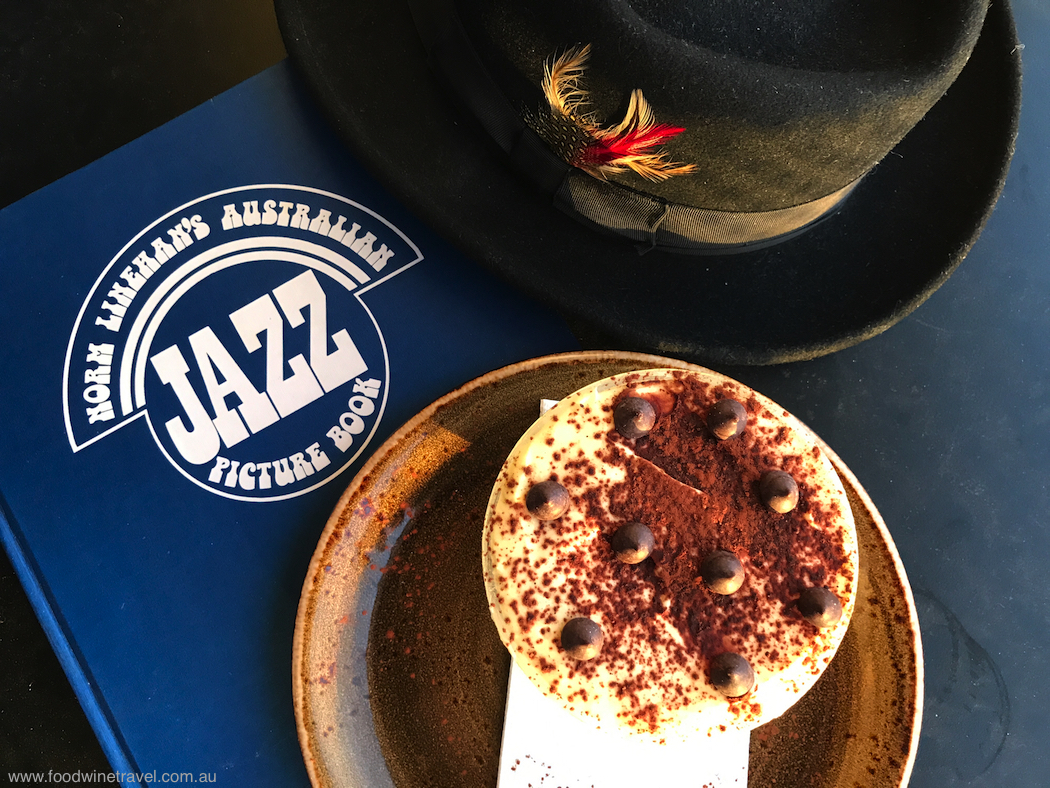 Our stay coincided with a performance by One Trick Pony, a band put together to capture the sound of Paul Simon from 1975 to 1980 (the term "jazz" is used loosely). It's a fair bet that hotel guests will run into a celebrity performing downstairs.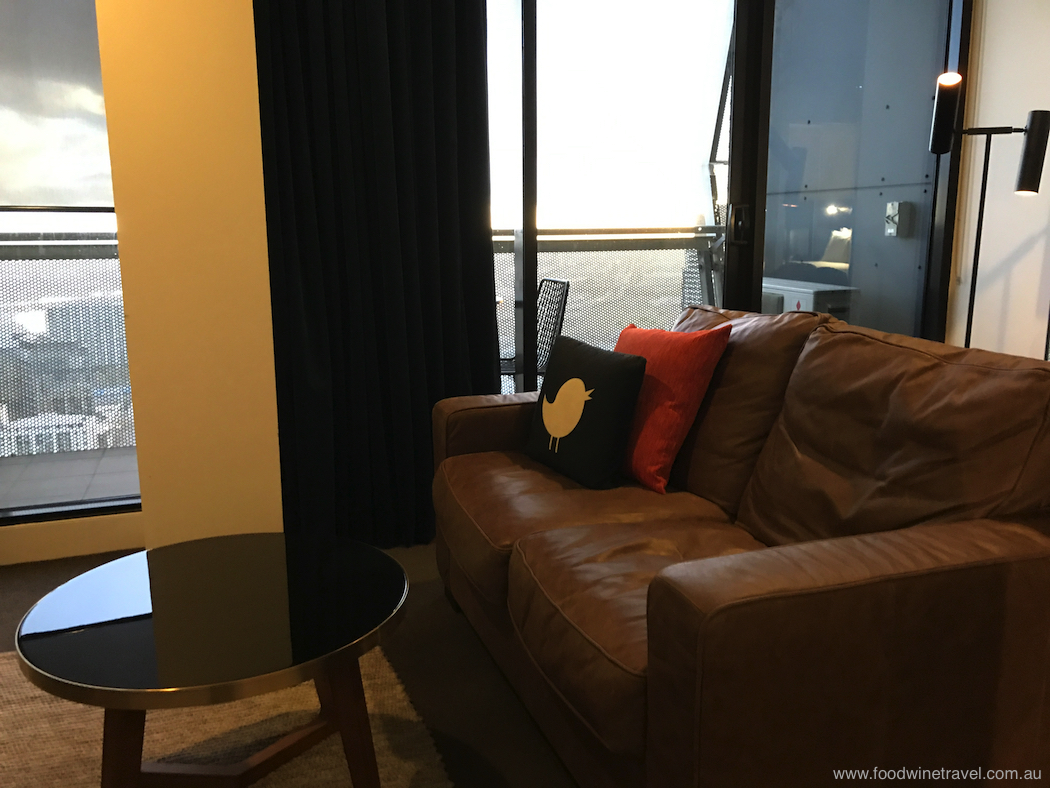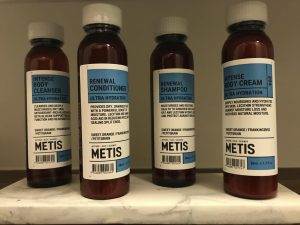 Views from the guest rooms are spectacular and all rooms feature private balconies.
We could sink into the comfy leather sofa and look out over Flagstaff Gardens to the Westgate Bridge and beyond.
Our one-bedroom apartment had a separate kitchen with full-sized fridge, stove, oven and coffee machine (pods). It also had a washing machine, free wi-fi and free Foxtel.
The ensuite had a shower only (no bath) and quality Metis toiletries. The bed was deliciously comfortable with pillow-top bedding.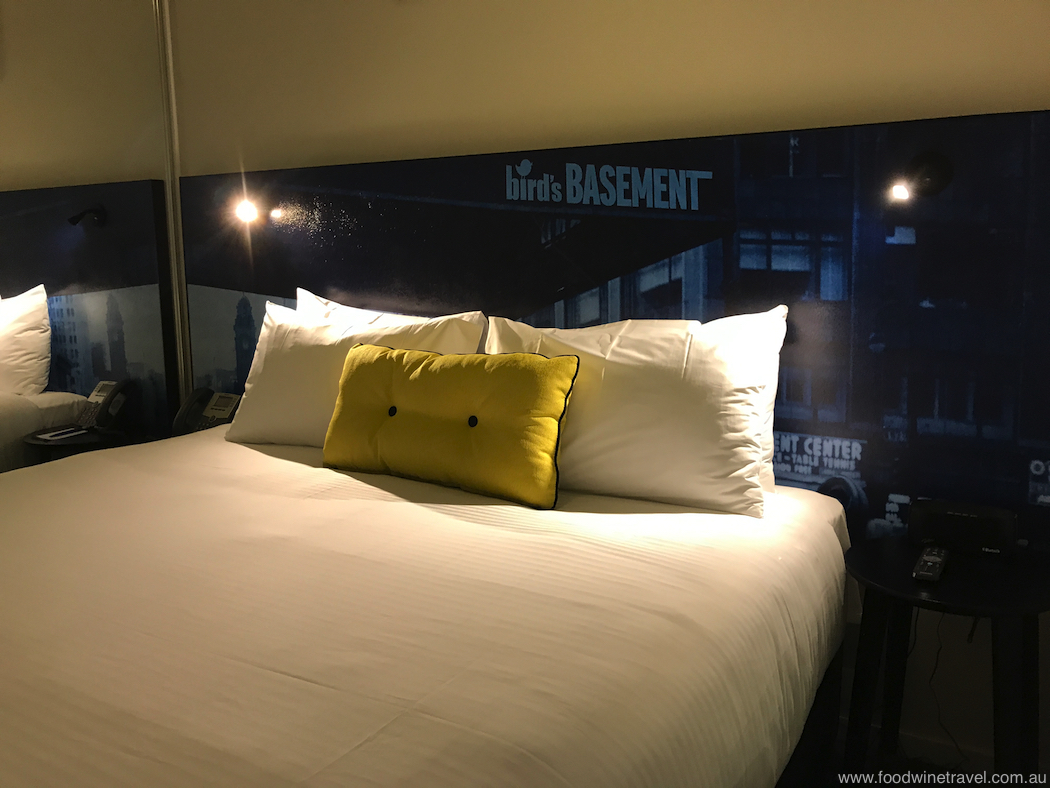 The hotel has secure off-site parking and is only five minutes walk from the Queen Victoria Market, providing endless opportunities for eating and food shopping. Public transport is just a few steps away.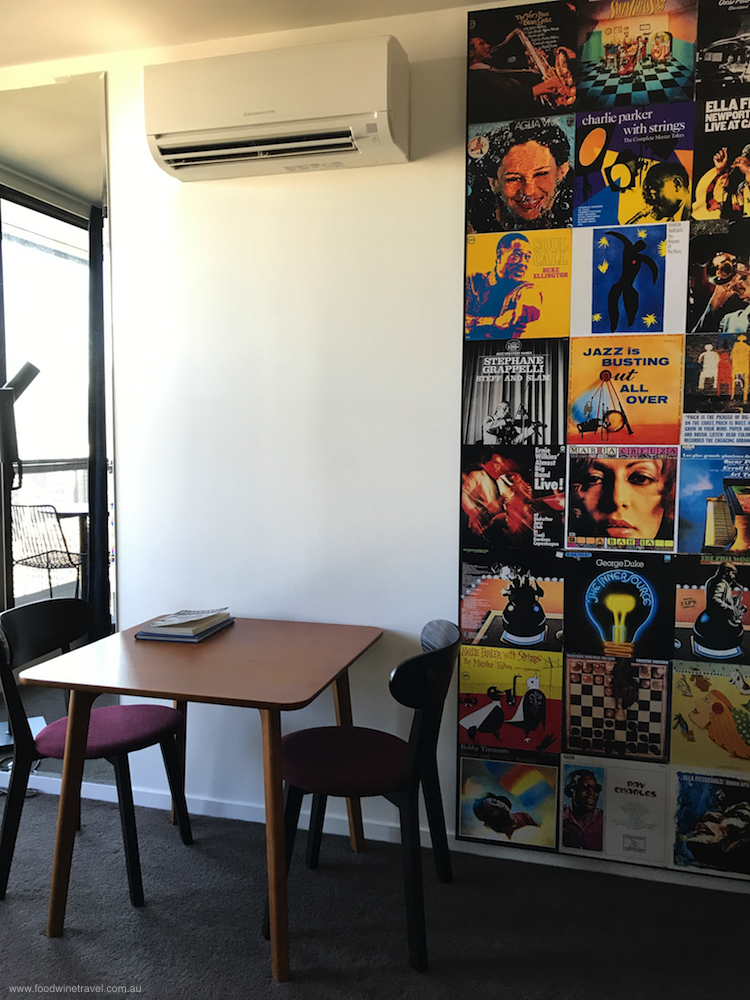 Christine and Maurie stayed as guests of the hotel.

If you go:
The Jazz Corner Hotel
352 William Street
Melbourne Vic 3000
Australia
Tel: +61 3 9454 9000
JazzCornerHotel.com