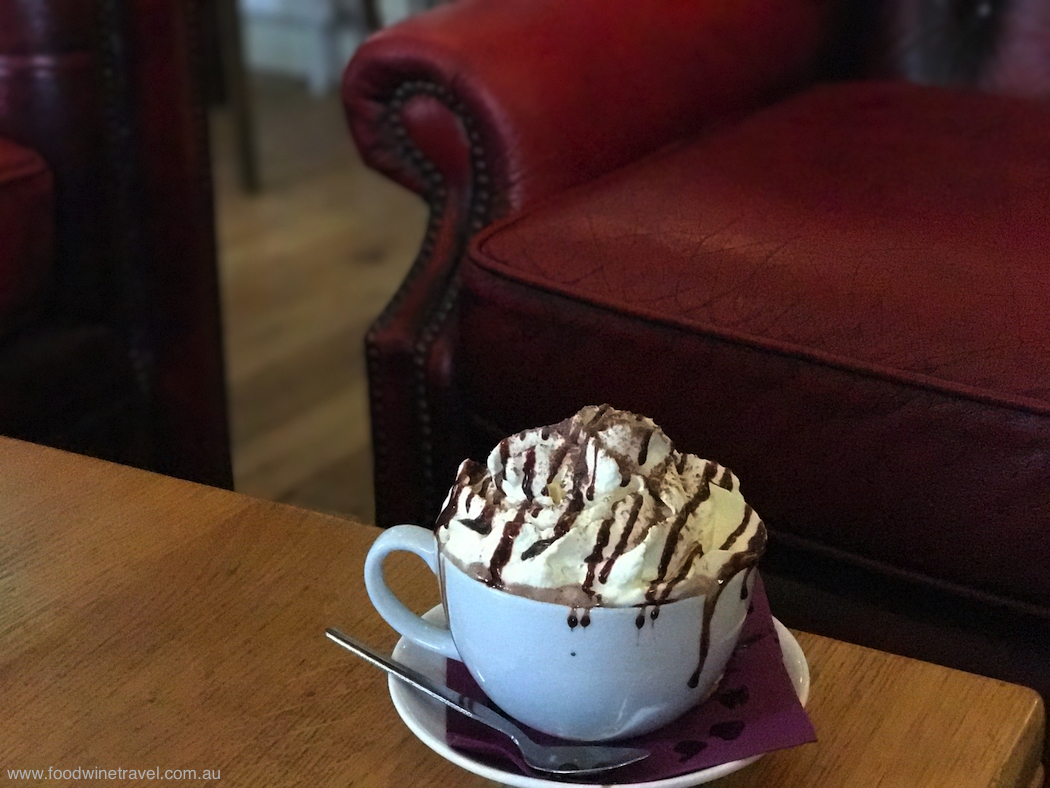 According to Trip Advisor, Jack Monday's does the best hot chocolate in Limerick, Ireland.
Normally I don't follow Trip Advisor, nor do I order hot chocolate, but the heavens opened on our day in Limerick and we were soaked through to our very cold bones. With the weather so unpleasant, we needed a place of refuge. Even if Trip Advisor had told us it was the worst café in Limerick, we probably would still have headed through its doors.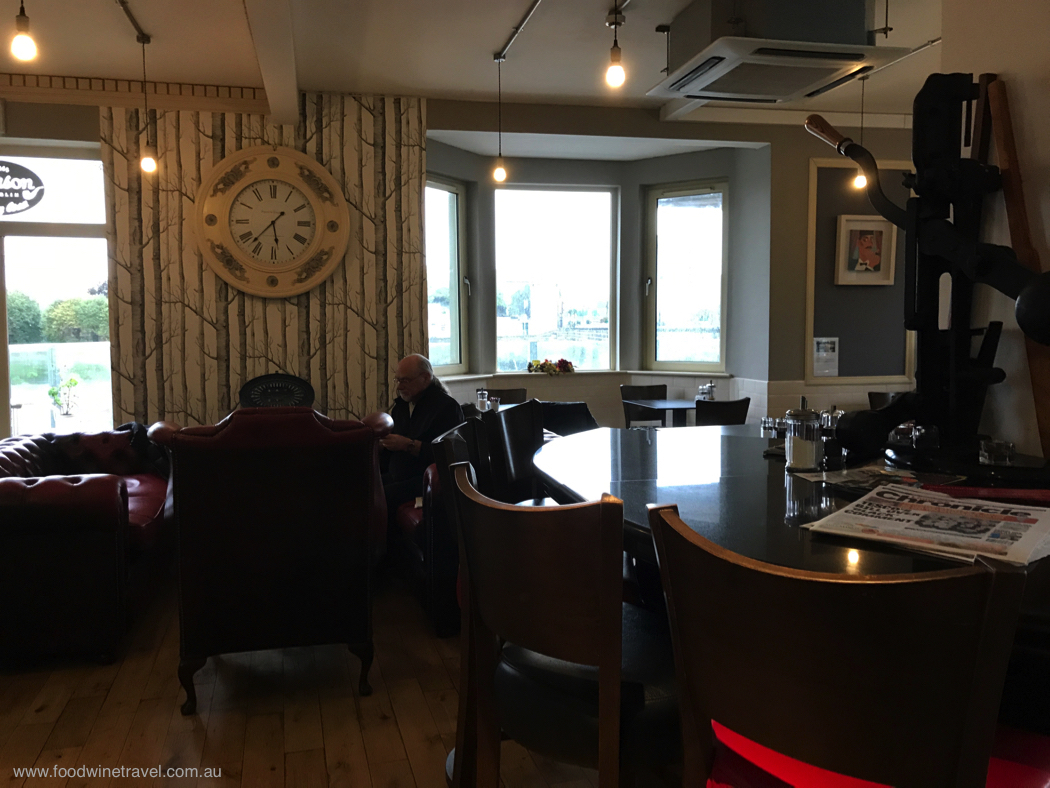 What a surprise! What a joy to find that Jack Monday's is not only a very convivial café/bar, but the hot chocolate is indeed something to write home about. It was served at just the right temperature (ie. hot but not scalding) and had a sprinkling of little marshmallows melting in it. It also had a good dollop of feather-light cream. There is nothing quite like Irish cream. Best of all the chocolate was deliciously smooth and velvety without being overly rich or sweet.
We sat in deep leather lounges where it was cosy and warm, but on a nicer day we could have gone out onto the terrace overlooking the impressive St John's Castle. Overall, the whole experience was lovely and Jack Monday's hot chocolate has been added to my list of top food experiences for the year. (Chocolate is food, right?)
And who was Jack Monday? According to our waitress, he was a West African man who was a supporter of the Irish flag and one of the first black men to join the Irish Army. We've found only scant reference to him online so I'm not sure if there's any truth in the story, but in a land of storytellers, it's a good story anyway.
If you go:
Jack Monday's
Thomond Bridge House
Thomondgate, Limerick
Ireland
Tel: +353 61 279 296