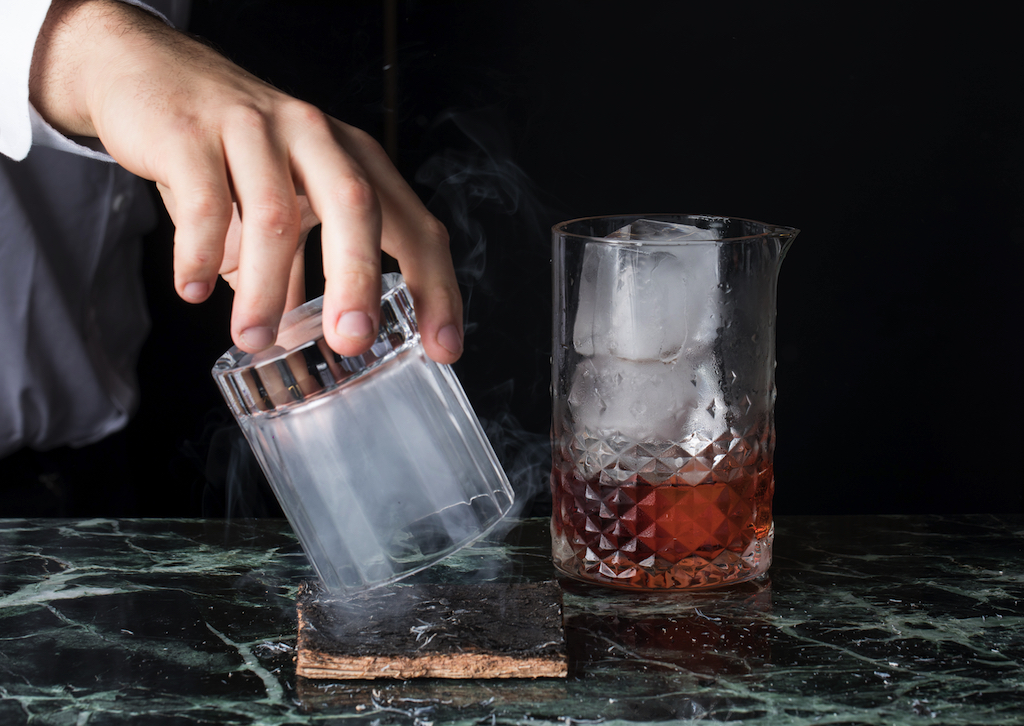 If there's one cocktail I'd want to be marooned on a desert island with, it's the Amaretto Crème Brulee cocktail at Foresters Restaurant and Bar. Foresters is a new venue that has opened in a gorgeous heritage building in Brisbane's Fortitude Valley. It's at the base of a massive development with three towers comprising the new FV by Peppers hotel and residences.
I envy the lucky residents who have bought into this complex – not only do they have access to a stunning infinity pool with some of Brisbane's most spectacular views, but they could pop downstairs and have an Amaretto Crème Brulee cocktail every night of the week if they wanted to.
While they are at it, they could sample some of the terrific fare of executive chef Peter Popow, who has scoured the country for the finest produce so that he can present "Australia on a plate". "We're essentially a gastro pub," Popow said of Foresters, whose menu spans the gamut of popular dishes, from a whopper of a T-bone to the ubiquitous chicken parmigiana (though Popow's presentation of it is anything but ubiquitous, being made with top-quality Australian prosciutto and fior di latte cheese). Popow's brief was to create a modern Australian take on gastropub food.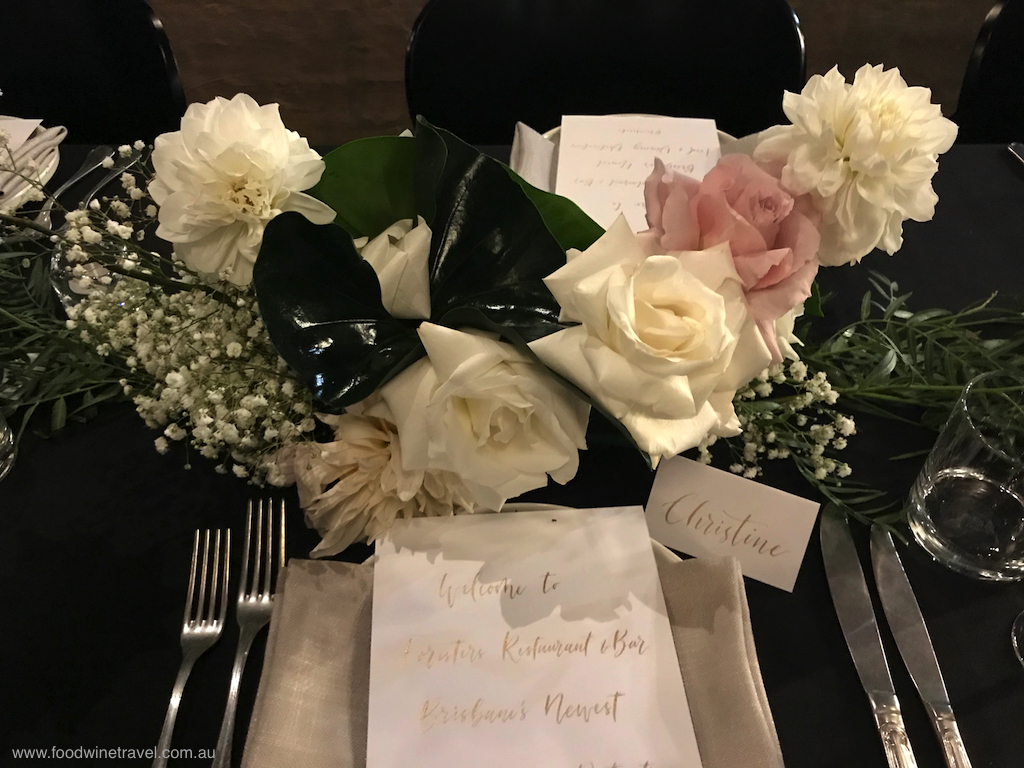 Popow, who was previously National Group Chef of Meat & Wine Co, is sourcing the most amazing beef for Foresters, which we tasted at a dinner marking the restaurant's opening. Aged for 150 days, the beef is produced by Yardstick, near Dalby. The 1.5kg T-bone on a share platter at our table was one of the most tender pieces of meat I've tasted. It was lightly caramelised with black garlic butter, with a dash of Vegemite added (there's that Australian touch). We were poured a glass of Mount Langi Ghiran Shiraz to accompany the steak, a perfect match.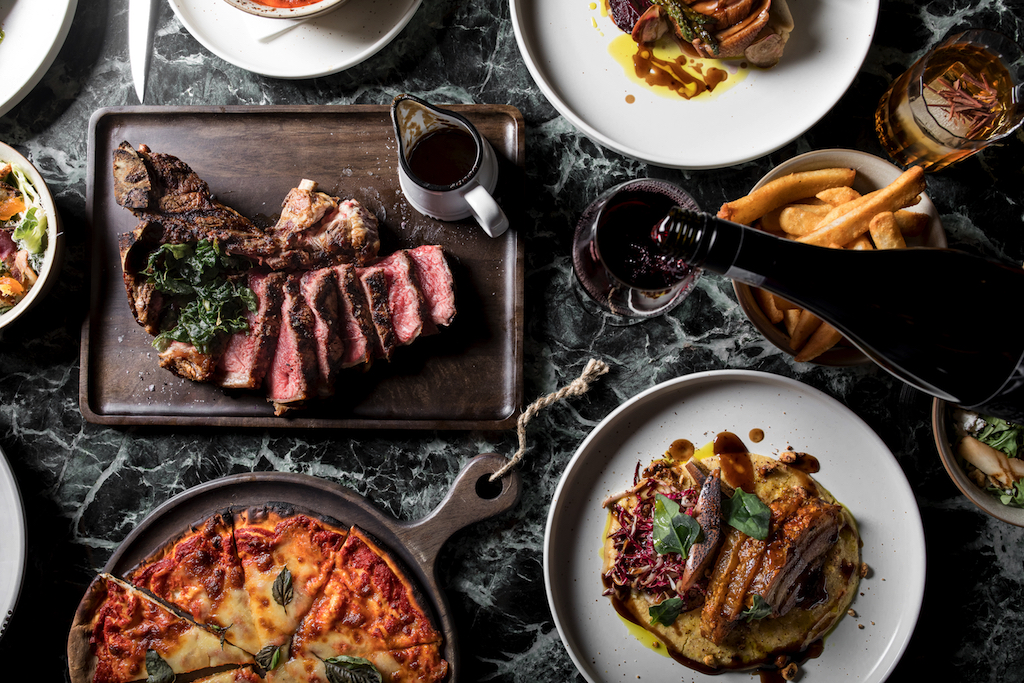 The 140-seat Foresters is a collaboration between FV developer Tim Gurner and Signature Hospitality Group. Foresters is Signature's second Queensland venture (it also has The Sporting Globe Bar & Grill in Chermside). Gurner is the luxury property developer behind FV by Peppers at the corner of Brunswick and Alfred Streets.
The heritage building which houses Foresters was built in 1889 as Foresters' Hall. It was a social hub in its time. Since then, it has taken on a number of guises, including as one of Brisbane's first movie theatres, Cook's Picture Palace, in 1910. In recent years it housed an appliance store.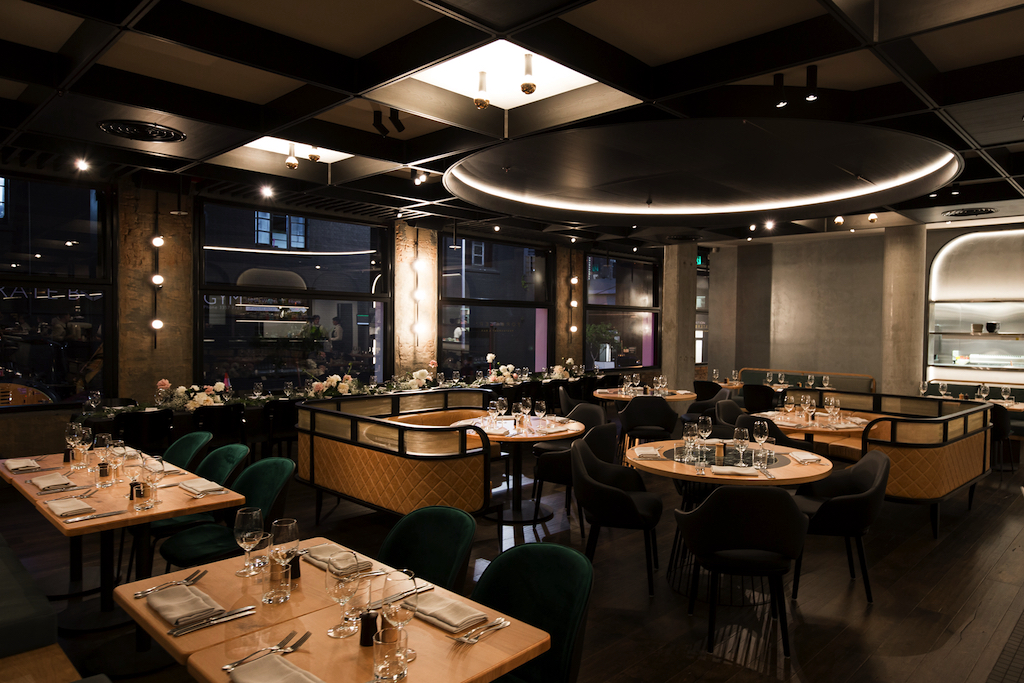 More than a century on, the stretch of Brunswick Street between Wickham Street and St Pauls Terrace was better known for its adult shops, strip clubs and convenience stores than for its restaurants. In the last few years, however, there's been an awakening, and a number of high-profile developments have begun to take shape.
"We really feel that FV is going to elevate the whole precinct," said Signature co-founder and CEO James Sinclair.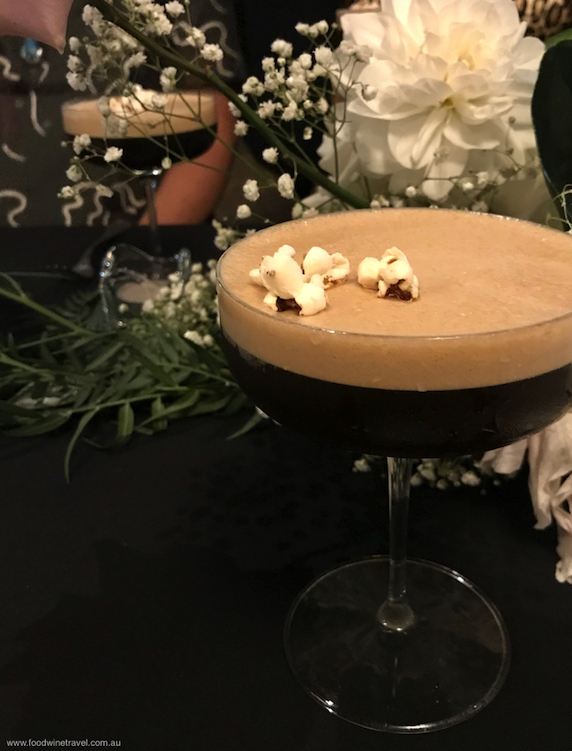 Some of the heritage elements from the old Foresters building, such as exposed bricks that are more than a century old, have been incorporated into the Foresters restaurant space, complementing the modern aesthetic.
Foresters' interior is divided into two distinct spaces – a main dining room with seating for more than 140, and a bar which seats 60. The restaurant has very large windows looking out over Alfred and Brunswick streets, letting in plenty of natural light, while the bar is darker, with a moodier, more intimate feel.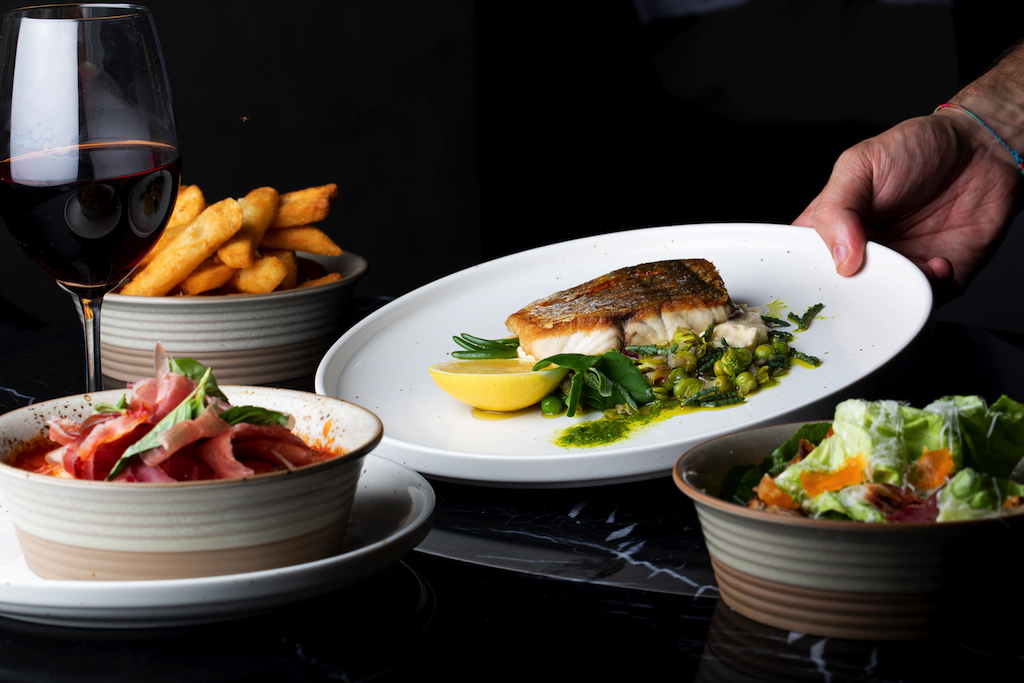 The dining area is luxurious without being intimidating, with marble table tops and plush leather banquette booths for group dining. There are glimpses of the kitchen from the bar. The restaurant is open seven days a week for breakfast, lunch and dinner, from 6.30am till 10pm Sunday to Thursday and until midnight Friday and Saturday. Room service is available to FV's three towers.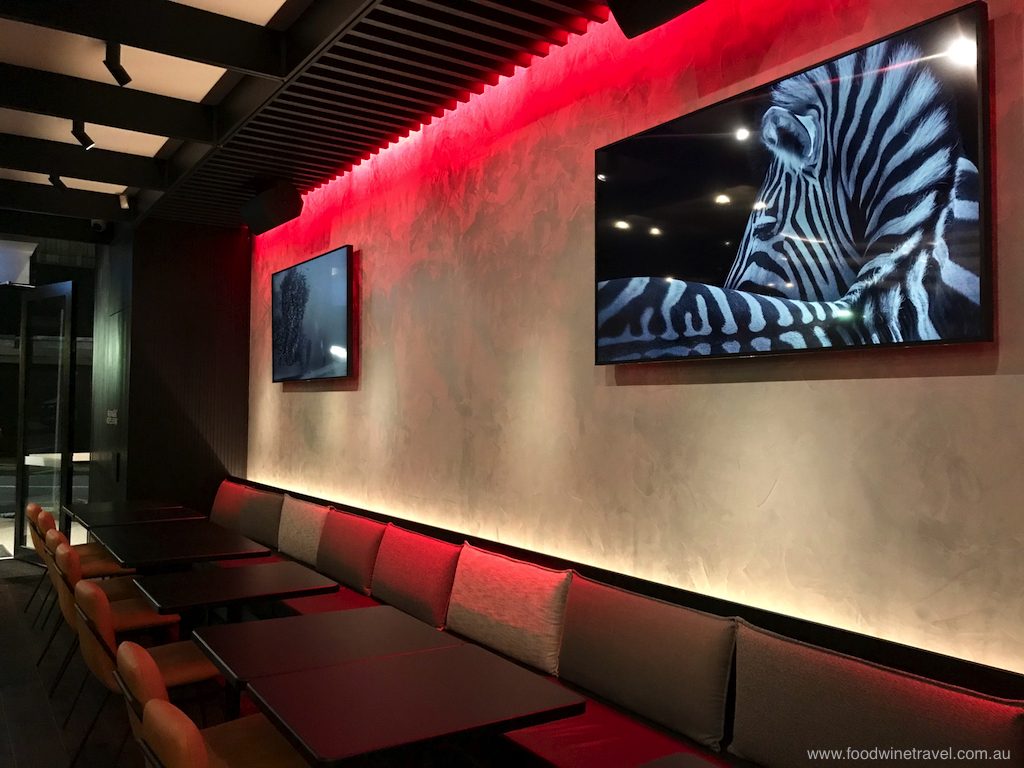 There's a menu of bar eats for those who just want to graze, but we can highly recommend the restaurant menu with its grilled steaks, stone-baked pizzas, and other tasty dishes. As well as the T-bone, we loved the calamari served with lemon myrtle aioli, finger lime and warrigal greens; and the Western Australian barramundi with cauliflower and pea salsa.
The drinks list is a truly stellar selection of wine, beer (including local craft and mainstream brews) and cocktails, many of them imbued with Australian ingredients. As well as the Amaretto Crème Brulee cocktail that completely bowled us over, we sampled a Passionfruit Martini with Prosecco (yum!) and a really unusual Bushfire Negroni made with paperbark smoke and Mt Uncle Bushfire smoked gin from the Atherton Tablelands.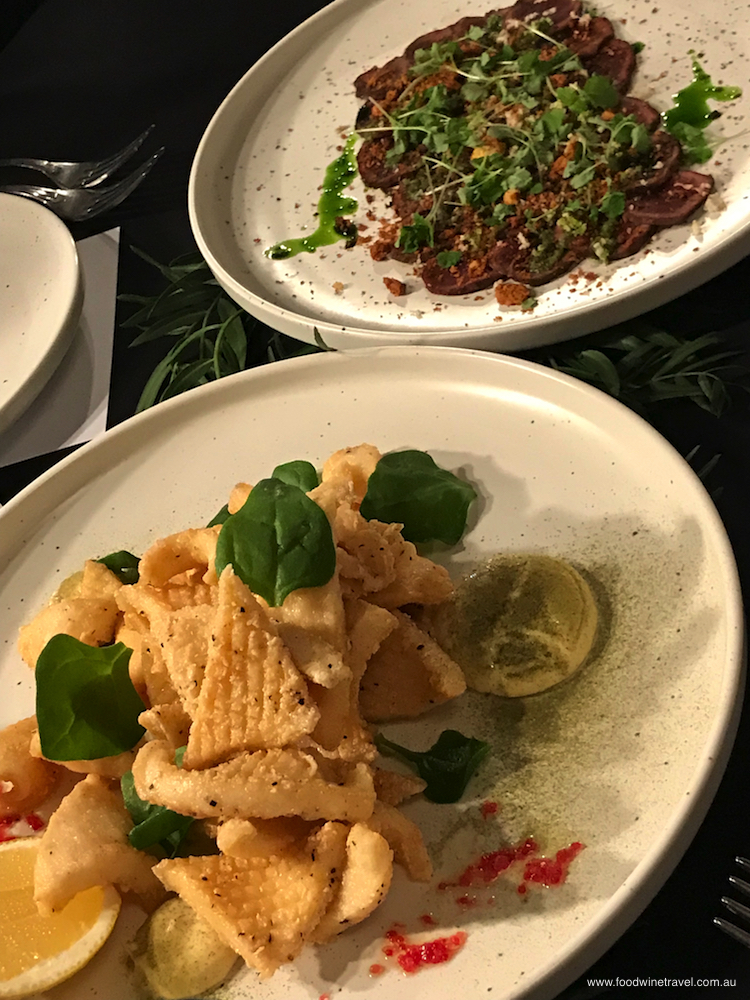 Native pepperberry from Tasmania makes an appearance on the carpaccio and is also infused with the salt sprinkled on the chips. Native Australian flavours such as wattleseed and riberries were also incorporated with passionfruit in the pavlova we sampled.
We also tried a Salted Caramel Espresso Martini topped with popcorn in a nod to the building's cinema heritage. And – yes, it was a big night – we loved the Lady Marmalade cocktail made with citrus marmalade, pepperberry and a double shot of gin.
An elevator in the bar will soon carry guests six floors up to Altitude at Foresters, a bar on top of the heritage building, at the base of the FV towers. Set to open early next month, it has views of the Story Bridge and beyond. A retractable roof will enable all-weather use. Altitude will offer a bar menu in addition to a full cocktail and drinks list.
FV by Peppers rooftop
While at the opening of Foresters, we sneaked a look at level 33 of FV by Peppers. It was because of either the Amaretto Crème Brulee cocktail I was carrying in my hand, or the awesome rooftop pool and twinkling city lights, but I was truly lost for words. Wow, just wow.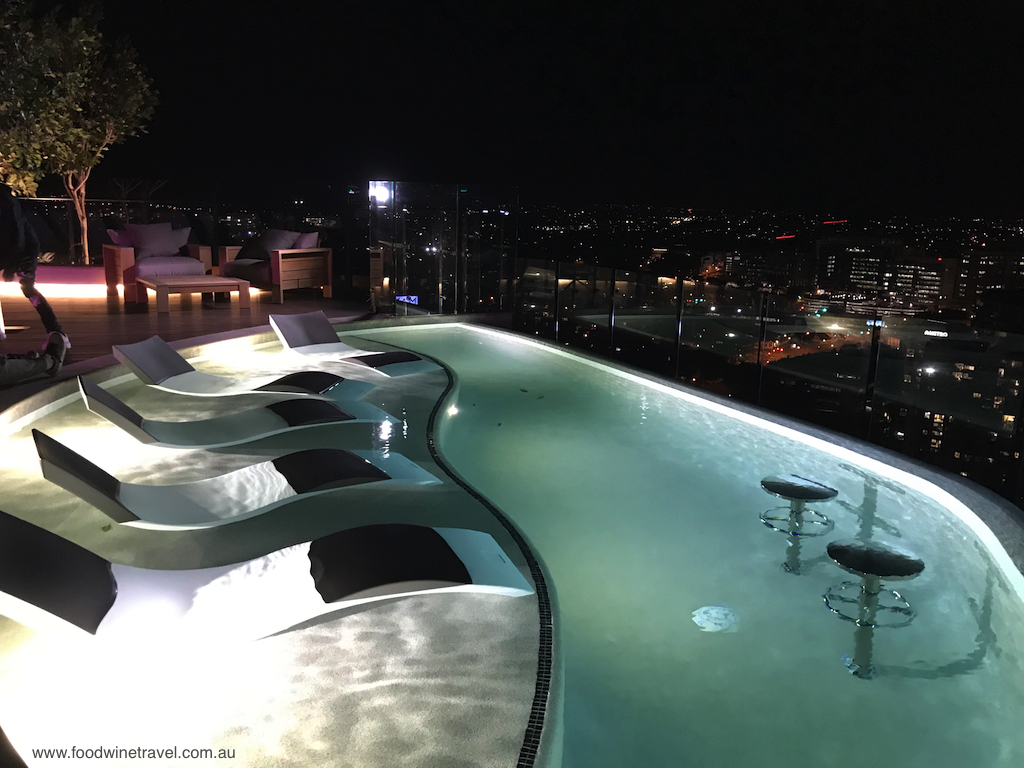 Christine and Maurie dined as guests of the restaurant. Photos by Food Wine Travel where indicated; others were supplied by Karla Dawes Press Office.
If you go:
Foresters Restaurant and Bar
209 Brunswick Street,
Fortitude Valley Qld 4006
Australia
Tel: +61 (0)7 3188 3161
www.forestersfv.com.au