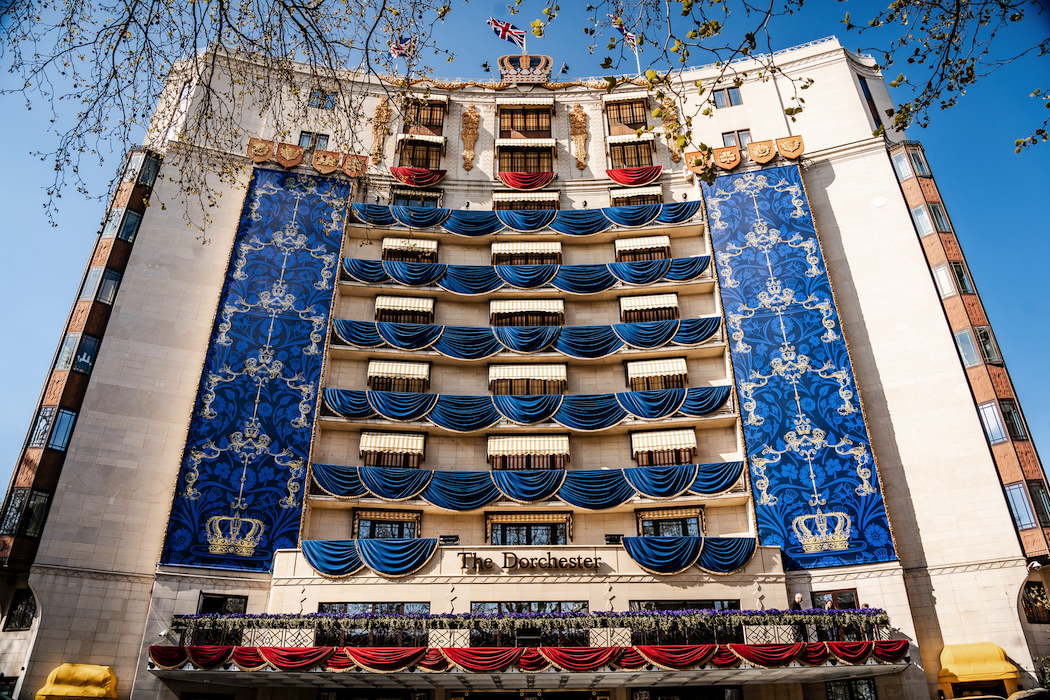 The Coronation of King Charles III was the spectacle we expected it to be, and the celebrations will continue in England for some time yet. From Coronation-themed afternoon teas and cocktails to historical walking tours and hotels draped in bunting, here are some ways you can join in the festivities.
The Dorchester dressed for the occasion
The King made his first public appearance at The Dorchester hotel in London in 1970 and has attended numerous banquets there. His parents were frequent visitors too: Prince Philip held his bachelor party there on the eve of his wedding.
When Queen Elizabeth II was crowned in 1953, the decorations on the hotel façade were said to be the best in London. Stage set designer Oliver Messel had dramatic draping across the balconies to make the concave façade look like the interior of a theatre seen from the stage.
That same design was recreated for the King's Coronation and will continue to be displayed until May 19. In-house florist Philip Hammond has created magnificent floral arrangements throughout the hotel representing the four nations of the United Kingdom: the rose of England, the thistle of Scotland, the daffodil of Wales and the shamrock of Northern Ireland.
---
Bespoke experiences at the Mandarin Oriental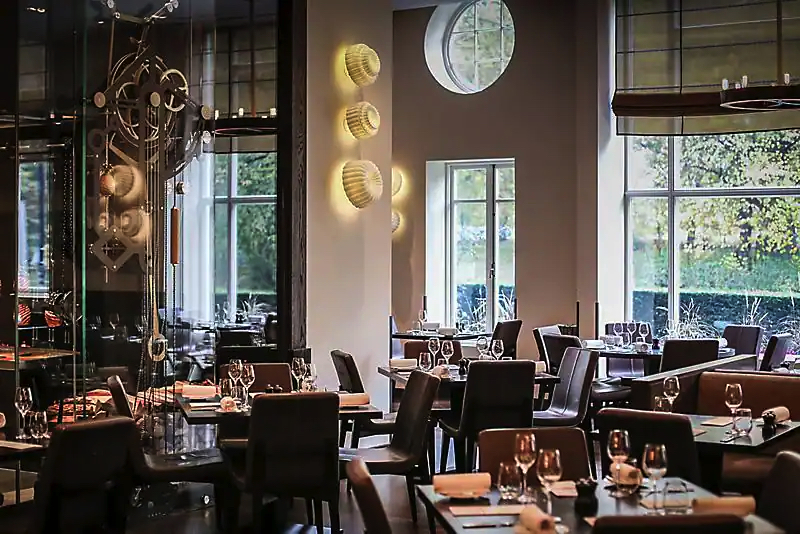 The Mandarin Oriental Hyde Park has welcomed members of the Royal Family on multiple occasions since the hotel opened in 1902. To learn more about its Royal connections, guests are encouraged to visit the hotel's permanent exhibition, 'If Walls Could Talk'.
Among the boutique experiences it has curated to mark the Coronation are a special Dinner by Heston Blumenthal menu that reinvents dishes served at Coronation banquets. The Royal Cooking Menu includes Coronation Chicken Tart (King James II, 1685), Veal Sweetbread (King George IV, 1821), Fillet of Beef Royale (King Henry V, 1413) and a dessert trifle to celebrate King Charles III. The menu costs £155 with an optional wine pairing for £125; available until May 31.
The hotel is also hosting a Coronation afternoon tea until May 14, in partnership with Highgrove, King Charles' private residence. And if you really want to splash out, there's an opulent accommodation experience, 'A Very Royal Occasion'. Available until May 31 with prices starting at £4,000, it includes a stay in a luxurious suite, a regal welcome amenity, a King's caviar breakfast (with Oscietra caviar), the 4-course Royal Cooking lunch or dinner for two at Dinner by Heston Blumenthal, a Highgrove Hamper filled with exquisite tea and preserves, and a 50ml bottle of Laphroaig whisky, King Charles' favourite malt whisky.
The hotel has created a map so that its guests can do a self-guided tour of the King's favourite haunts, all of which have been granted a Royal Warrant.
---
Coronation afternoon tea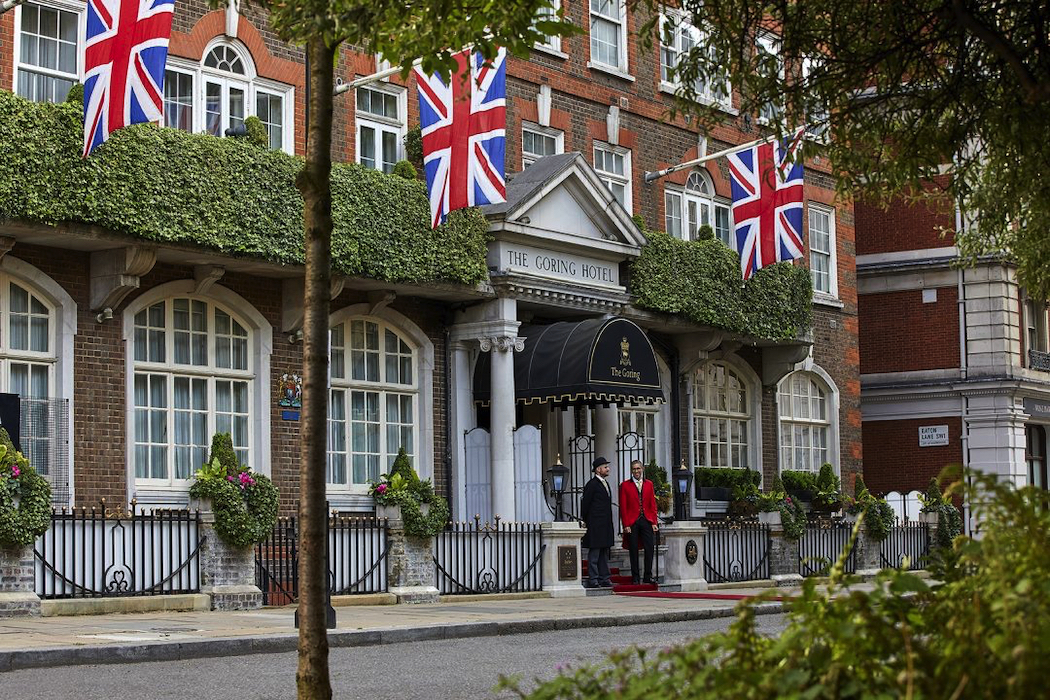 The closest luxury hotel to Buckingham Palace, The Goring has been a Royal favourite for many years and is the only hotel with a Royal Warrant for hospitality services. Since 1910, every reigning monarch has walked through the hotel's doors. The Goring's associations with King Charles reach back to 1948 when the hotel's pastry chefs supplied a cake for his Christening. More recently, in 2008 the crowned heads of Europe enjoyed a luncheon there for his 60th birthday.
The Goring's Coronation Afternoon Tea is served on the veranda overlooking the garden and The Royal Border, home to a selection of the Royal Family's favourite plants and flowers, from the late Queen Elizabeth II's adored lily of the valley to the Duke of Edinburgh rose.
The Coronation Afternoon Tea menu features King Charles' favourite cakes and sandwiches, from Cream of Lemon to delicious sandwiches filled with produce from Royal Warrant suppliers, such as Dukeshill Ham. Sweet treats are adorned with the CRIII insignia, carriages and crowns, made from the finest dark chocolate. A limited-edition Coronation strawberry and elderflower jam is served alongside the scones. The cost is £75 with a glass of Bollinger Champagne; available until May 25.
---
A regal afternoon tea at JW Marriott Grosvenor House

JW Marriott Grosvenor House London has hosted many a Royal occasion from a Coronation Ball for King George VI in 1937, to the Coronation Year Ladies' Night for Queen Elizabeth II in 1953, and many grand occasions in the Great Room.
Until the end of May it will host a special afternoon tea in the Park Room, paying tribute to King Charles' passion for provenance and British fare. Five pastries have been created by head pastry chef Anthony Hurst to represent the countries that make up the United Kingdom. Guests can enjoy an extensive selection of Newby fine teas, including King Charles' favourite blend, Darjeeling. The cost is £62.50 and for an extra £10 you can enjoy a glass of Ridgeview Sparkling Wine or non-alcoholic Sparkling Rosé.
---
Cocktail fit for a king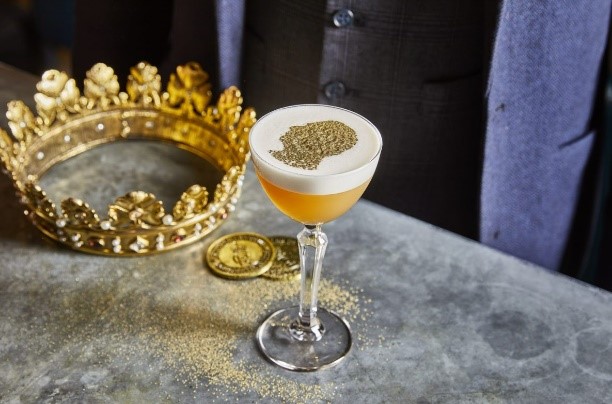 Perfectly positioned on London's bustling South Bank with unrivalled views of Big Ben and The London Eye, London Marriott Hotel County Hall offers afternoon tea in its historic Library, which is home to more than 3,000 classic literary works. Guests can savour signature pastries inspired by the Elizabeth Tower and Big Ben, including a special royal coronation cake, along with finger sandwiches, scones, jam, and clotted cream.
To continue the celebrations, the hotel's Gillray's Bar has created a limited-edition cocktail in honour of King Charles III. Anyone named after His Majesty will receive a free cocktail decorated with King Charles' portrait using gold leaf and featuring his favourite tipple, Laphroiag whiskey. Available until May 30.
---
Experience England's tradition and pageantry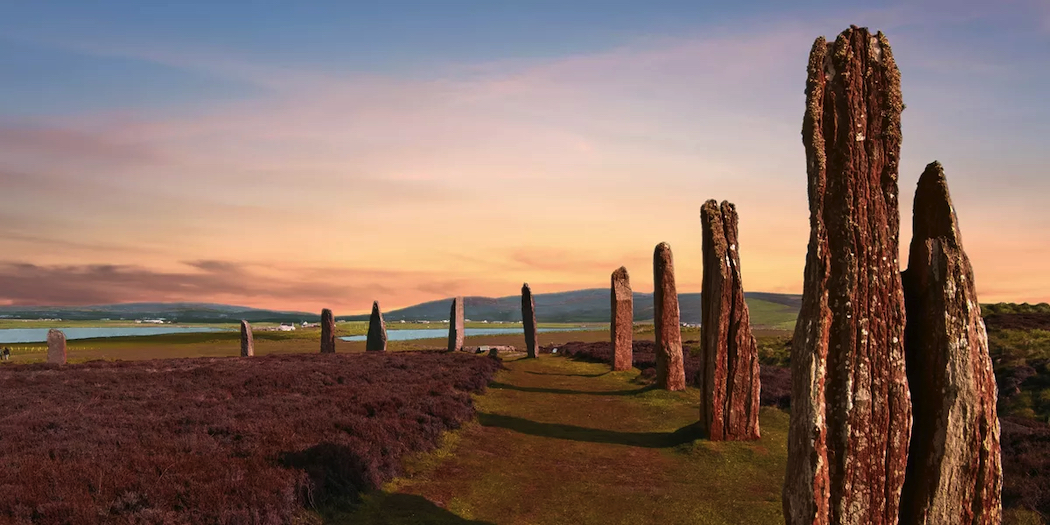 Travel brands Luxury Gold, Costsaver and Insight Vacations have a great selection of trips available that promise to give you the royal treatment and to experience all the tradition and pageantry of England.
On Luxury Gold's British Royale Tour, you can join the Yeoman Warder for a Ceremony of the Keys at the Tower of London, explore Edinburgh Castle, and meet the Duchess of Northumberland for a private tour of her garden at Alnwick Castle.
On Costsaver's England and Scotland Heritage tour, you can delve deeper into Britain's heritage, from Windsor Castle and Stratford-upon-Avon to Bath, York, the Lake District, Edinburgh and Glasgow.
On Insight Vacations' 9-day Best of Britain tour, you can sit on the Stone of Destiny at Edinburgh Castle, the sandstone seat upon which dozens of Scottish monarchs were crowned. Another highlight is the Lake District, where mountainous peaks give way to expansive lakes and scenery so picturesque it inspired the poet William Wordsworth.
All three brands have savings of up to 15% on select trips if you book by May 31, and if you book by May 15 there's a bonus Royal Experience that might include the Crown Jewels of London, the Changing of the Guard, Buckingham Palace, a Royal Parks walking tour, or Windsor Castle, Stonehenge & Oxford.
---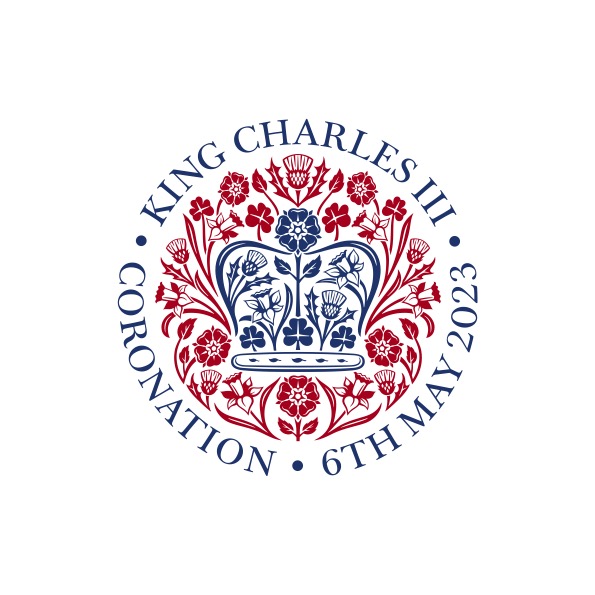 This is not a sponsored post, just some ideas that you might like to consider if you're experiencing Royal fever. If you enjoyed this post, you might also like our post looking back at a very personal account of Queen Elizabeth II's Coronation.