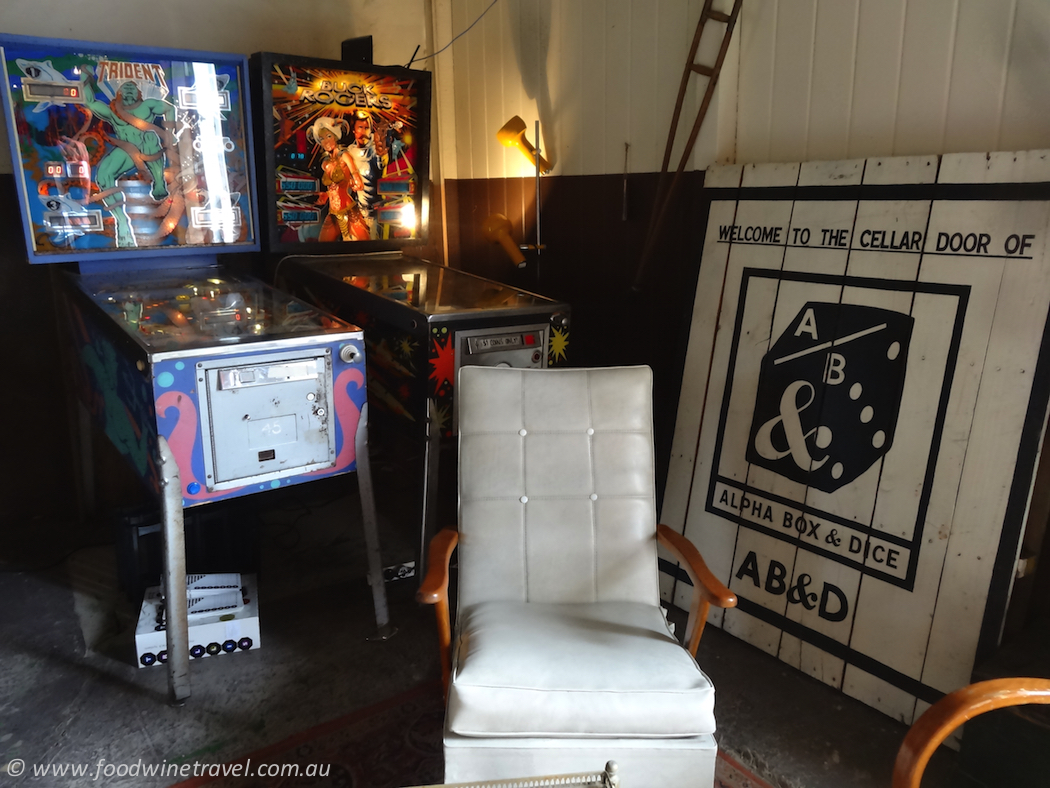 Justin Lane describes his cellar door as "filled with nanna shit". Stuffed with everything from jukeboxes and record albums to vintage appliances and a bedpan spittoon, "it's a whole new style of its own," he says.
Unique, just like his wine, you could say. Lane founded Alpha Box & Dice in 2008, starting out in an old shed with a 1955 Robley belt-driven pump that was rescued from a pile of rubbish: "Great wine doesn't need to be high tech."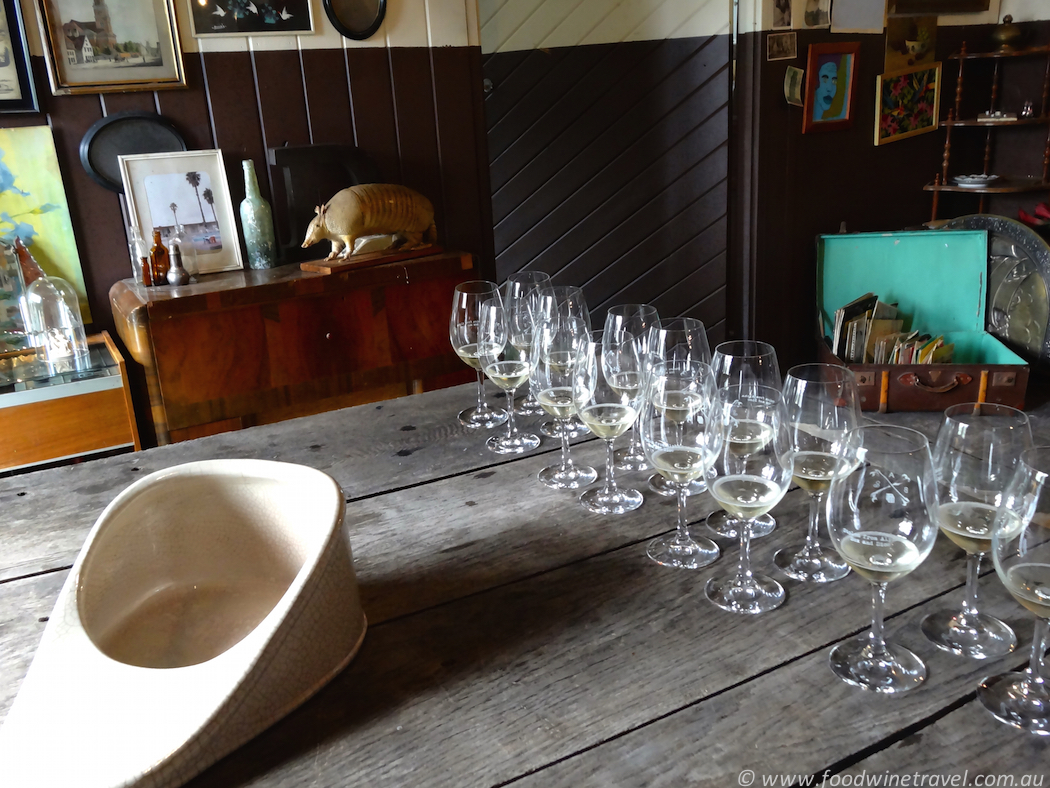 Alpha Box & Dice produces what Lane likes to call the United Nations of Wine, with about 20 varieties in the line-up and some unusual blends. Lane enjoys playing around with varieties such as Barbera, Sangiovese, Grenache and Aglianico because he believes they are so well-suited to McLaren Vale.
Alpha Box & Dice was the first to grow Montepulciano at Langhorne Creek and has since supplied cuttings to other growers. I was bowled over by the Rebel Rebel 2014 Montepulciano when I tasted it during my visit for the launch of Plonk. It was rich and flavoursome but with a pleasing softness, making it a lovely quaffing wine.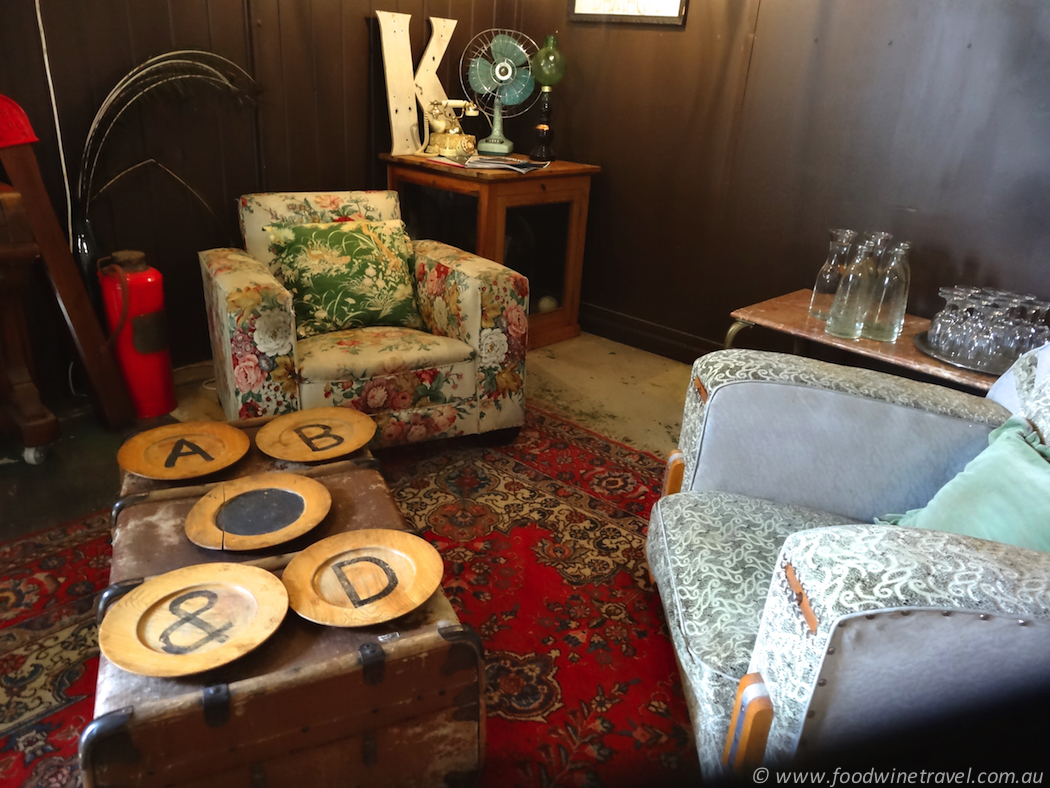 Much more challenging was the 2013 Golden Mullet Fury, a full-on blend of Semillon, Arneis and Viognier that draws an immediate response in tastings. "People who love it are obsessed with it and those who hate it spit it out," said Lane. "There's no middle ground, and I think we do too much middle ground in Australia. These are wines of authenticity, with big phenolics and nutty rancio characters."
The Wightmare Dry White Blend is much more sedate. Reds in the line-up include the Siren Nero d'Avola, Tarot Grenache Shiraz Tempranillo, Dead Winemaker's Society Dolcetto, Enigma Barbera Cabernet and Apostle Shiraz Durif.
Lane served his 'apprenticeship' in vineyards and cellar doors in the Hunter Valley and South Australia, before working as a flying winemaker in France and Italy. In 2007, he worked in Moldova "where they (were) still using amphora and picking across the field". It was here that he saw the value in simplicity and wines that speak strongly of site and culture.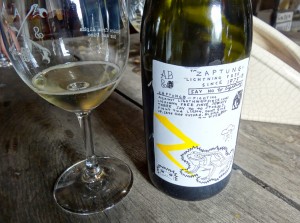 Fast forward to his 2013 Zaptung Prosecco and there's a story.
Lane wants a dome built over Adelaide so that it is lightning-free, just like the tiny Pacific nation of Bango Pango which has been lightning-free for 40 years.
What better way to celebrate this achievement than with a glass of insulating Prosecco?
Lane began his campaign to eliminate lightning strikes after being outraged at Western Australia's shark cull. "More people are killed by lightning than by sharks," he told me during my cellar door visit. Yes, this is definitely one of Australia's most colourful cellar doors.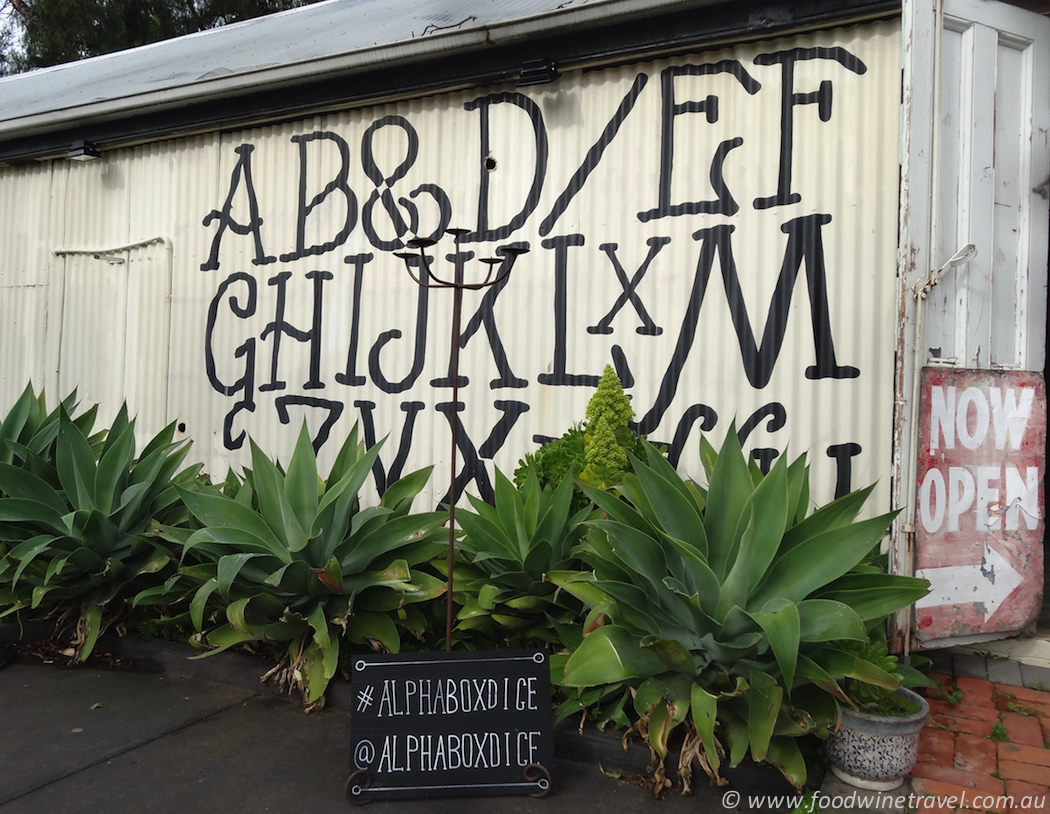 Fact File:
Alpha Box & Dice
8 Oliver's Road,
McLaren Vale SA
+61 8 8323 7750
www.alphaboxdice.com
Thanks to the South Australian Tourism Commission for hosting FoodWineTravel on the #roadtoplonk