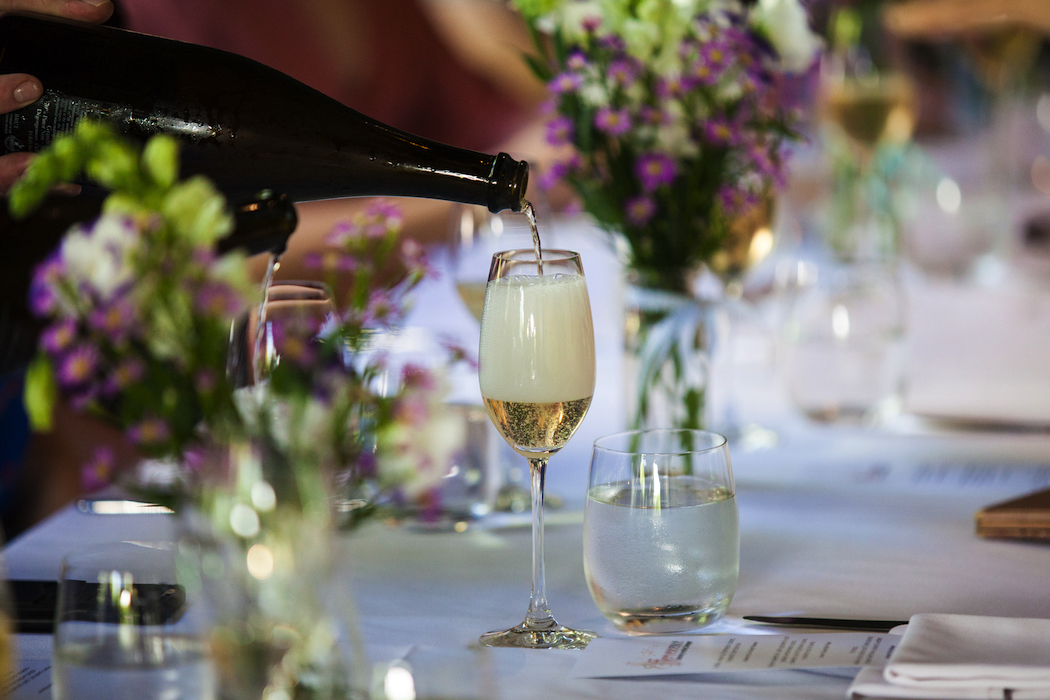 Could there be anything better to enjoy with the world's most celebrated drink than one of the world's most exclusive foods?
Champagne and truffles … now that truly is a marriage made in heaven.
And on Sunday, September 1, you'll be able to raise a glass to this happy pairing if you book in for what promises to be one of the most exciting events on Queensland's food and wine calendar.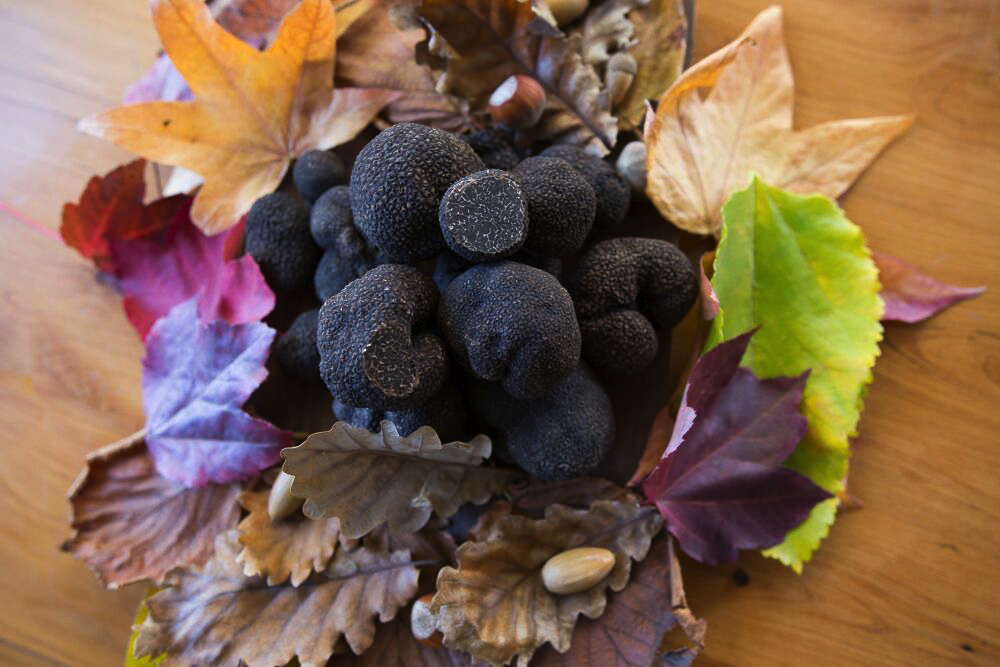 The Effervescence Champagne Festival, held in the beautiful setting of Spicers Hidden Vale, is in its third year this year. Conceived by Champagne educator Amanda Reboul in 2016, it's become the ultimate celebration of Champagne and a unique opportunity for the public to taste a wide range of labels.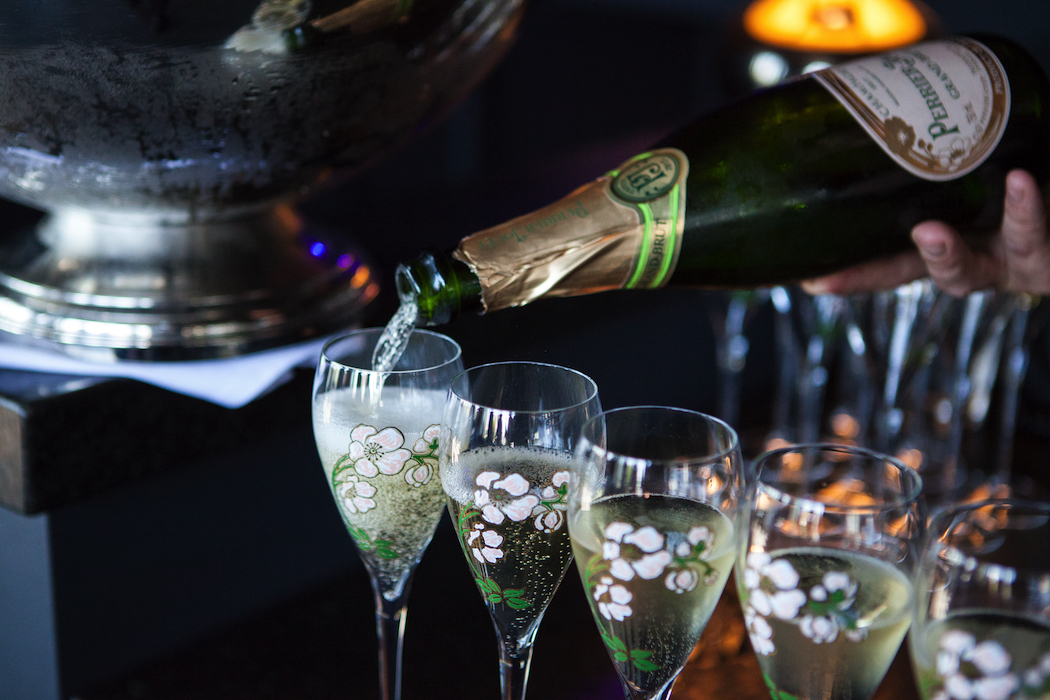 The Three Chef Truffle Lunch is a new addition to the event, bringing together the talents of French chef Bruno Loubet, chef and former Masterchef contestant Danielle Dixon, and Spicers' chef Ash Martin. They'll collaborate to produce a 3-course lunch starring the rare and expensive truffle, with Champagne to match each dish. The long lunch will be held under the trees at Spicers Hidden Vale in Grandchester. Having enjoyed many special occasions at this lovely country property, I can say with authority that it's a beautiful and fitting setting for such a lunch.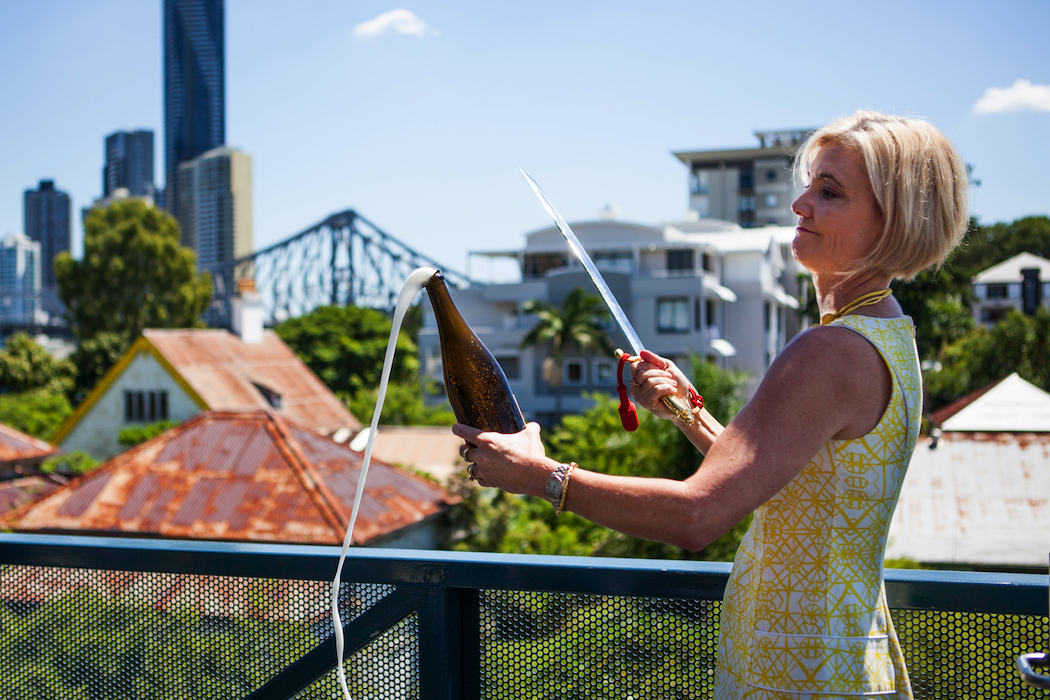 Hidden Vale is about an hour from Brisbane, and there will be dedicated coaches picking up from Brisbane, the Gold Coast, Toowoomba and Ipswich, on the day of the festival, so you can relax and enjoy yourself without worrying about driving.
Effervescence is partnering with Western Australian truffle growers, The Truffle & Wine Co, to put on the special lunch. The Australian truffle season officially opened on June 1 and according to The Truffle & Wine Co, the 2018 season promises to be a bumper one.
The lunch price ($220) includes entry to the Champagne Trail, with tastings from some of both the biggest houses and boutique growers, a Champagne tasting flute, a notebook to record your experiences, and an Effervescence tote bag.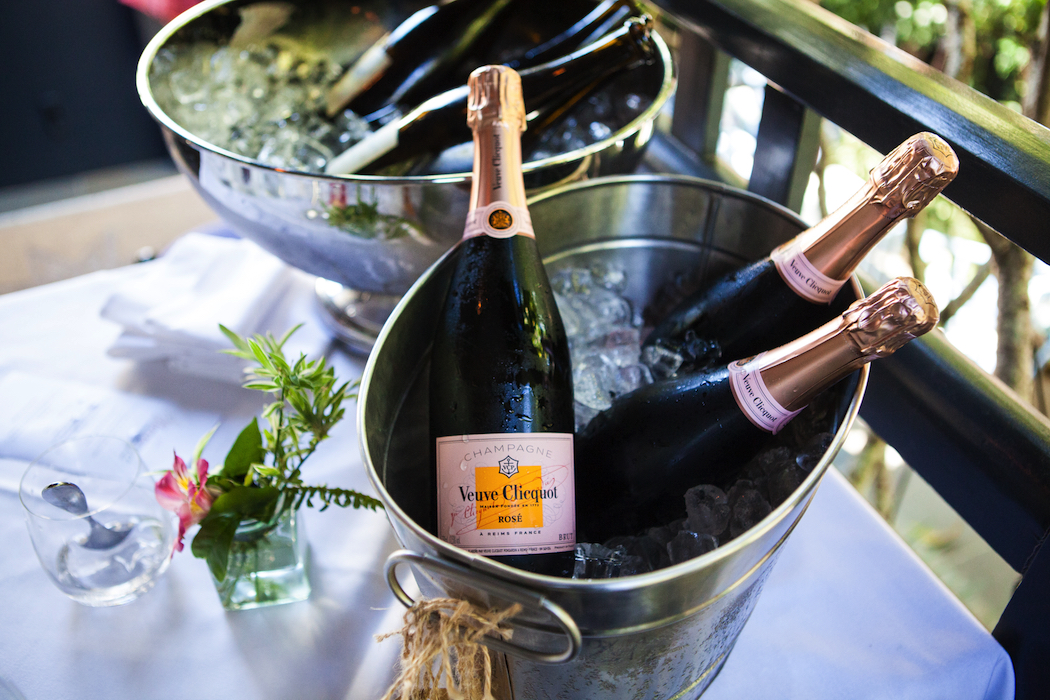 At the media launch, held at Spicers Balfour Hotel in New Farm back in March, Bruno Loubet incorporated truffles into a stunning entrée of Truffle, Onion & Parmesan Custard, served quaintly in an egg shell with toasted corn brioche on the side. Loubet had only recently returned from the UK where he opened Bistrot Bruno Loubet and The Grainstore to great acclaim.
Loubet is the festival's 2018 chef-ambassador, and during the celebrations on September 1 he will be demonstrating the art of food and Champagne matching. If the lunch he did for the media in March is anything to go by, guests are in for a treat. On that occasion, roasted rack of lamb with beetroot, pink grapefruit, salted watermelon and a puree of celeriac and fig leaves was a beautiful and unusual dish, perfectly complemented by Veuve Cliquot Brut Rosé.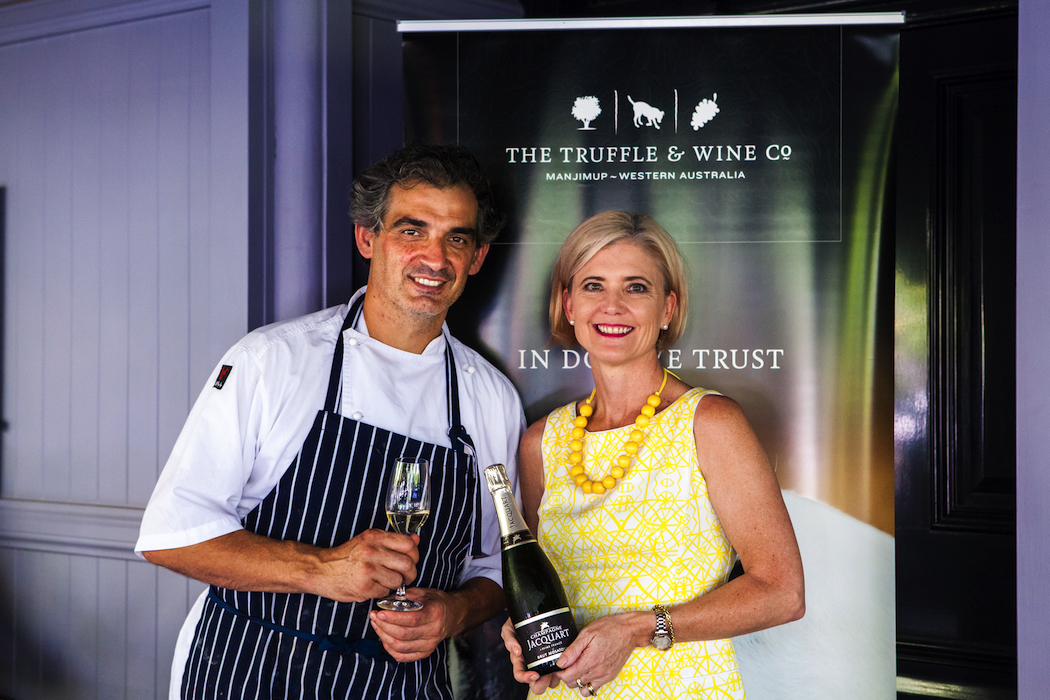 It will be just one of about 70 Champagnes from more than 25 houses that will be available for tasting on the September 1 Champagne trail. Amanda Reboul says the festival presents a unique opportunity for Champagne lovers, particularly because it showcases boutique growers as well as major houses.
"There are plenty of tasting events for hospitality workers and Champagne professionals, but it's extremely rare for the public to be able to taste Champagnes side by side like this," she said. "There's a lot of mystique around Champagne, but at Effervescence guests are able to talk to people in the know as they taste – to ask questions and take their time to learn more in a relaxed environment."
Guests will also be able to buy Champagne at special prices, delivered to their door.
There are a number of options for enjoying the festival, and you can find out full details about them on the Effervescence website.
Guests with a "Full Day Escape" ticket begin with a 10am Champagne masterclass, followed by the Truffle and Champagne long lunch, and then the Champagne trail. For an additional cost, guests can access The Luxe Lounge, an exclusive VIP area where they can taste 3 premium Cru Champagnes.
A very limited number of guests can enjoy a VIP Champagne Weekend, from August 31 to September 2, described as "a total immersion in Champagne with 3 days of lavish Champagne breakfasts, lunches, dinners and masterclasses". With every booking, Xennox Diamonds is giving away a $200 voucher to spend in their store, while the Wine and Truffle Co. is providing luxurious amounts of truffle to be incorporated into dishes for the weekend.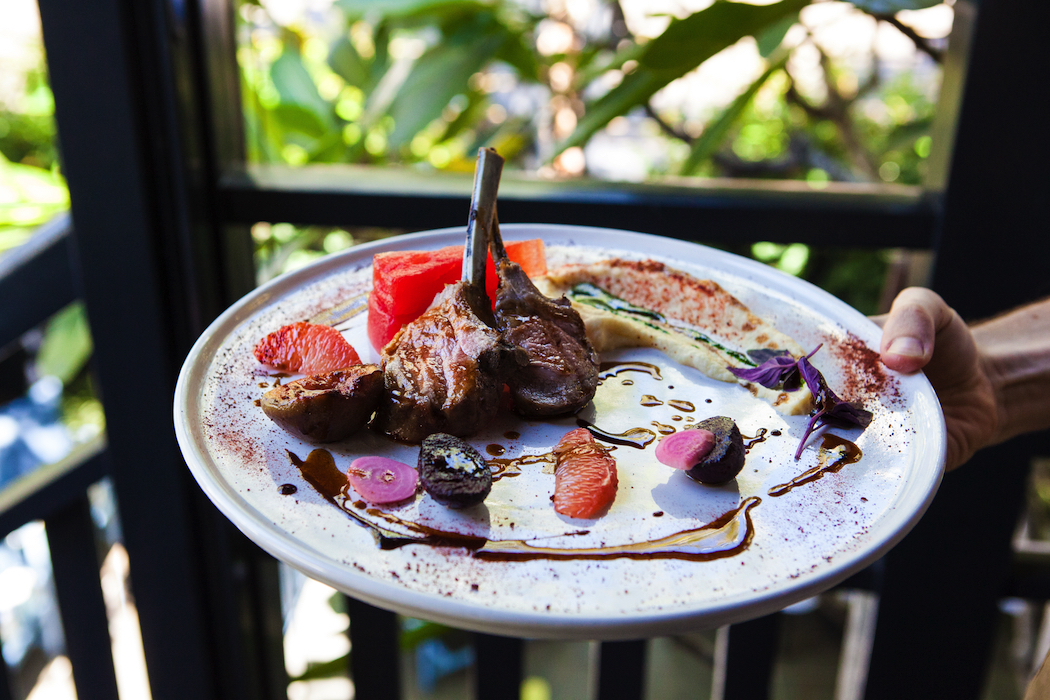 As per previous years, there will be cooking demonstrations, a food market and French boutique. A $50 Entry Only ticket allows for designated drivers and those who don't want to drink Champagne to still soak up the atmosphere. With this ticket, they can watch the cooking demonstrations, enjoy the live music, visit the markets, and buy food and drink on site.
To book for the Effervescence Champagne Festival go to: www.effervescence.com.au
Spicers Hidden Vale is at 617 Grandchester Mt Mort Road, Grandchester, Qld.
Food Wine Travel was a guest at the media launch. Photos for this post were supplied by Amanda Reboul and reproduced with her permission.