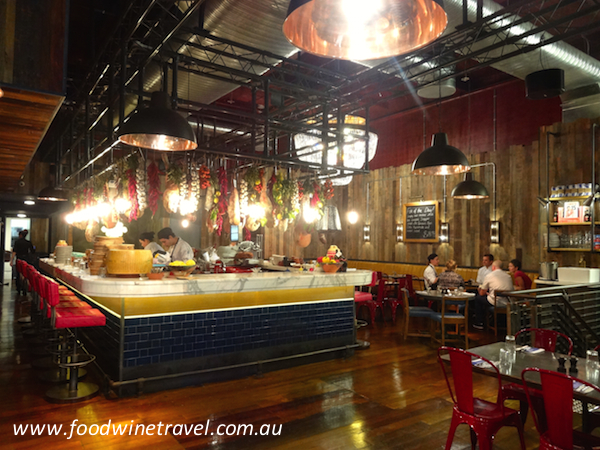 Last year I went to the opening of Jamie's Italian Restaurant in Canberra and this week I visited the newest addition to the stable, Jamie's Italian in Brisbane. It's impressive to see how this hugely popular chain is evolving. In a few short years since it opened in Sydney, Jamie's has opened in Canberra, Perth, Adelaide and now Brisbane.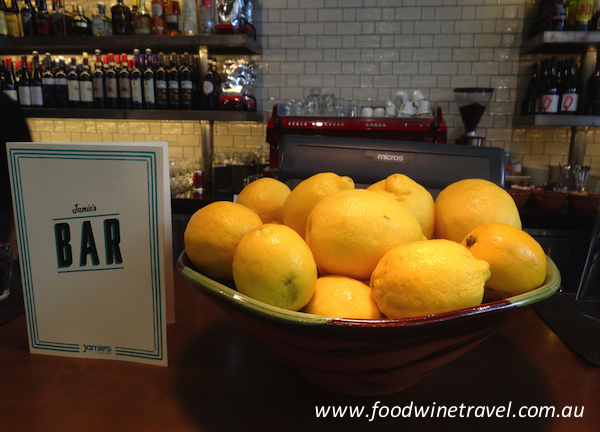 Some things remain the same, like the menu, the wine list, the wooden planks for serving dishes, even the "Crapper" toilets. Yes, really! Yet inevitably, each restaurant has a unique identity born out of its location. The Brisbane restaurant is located in Rowes Arcade, a heritage building on Edward Street dating back to the early 1900s.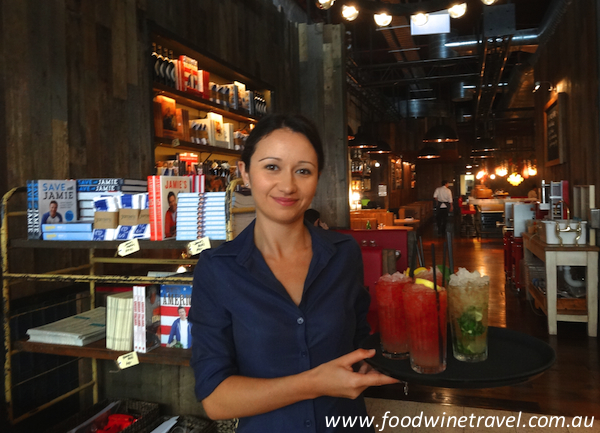 The look is urban-cool with stone, timber, leather and brass fittings. The restaurant is bigger than it looks, with seating for up to 240 across two levels. The top level has an eye-catching antipasti bar, chandelier, leadlight glass, pink leather and brass fittings. Down in the basement, leather banquette seating and lower ceilings create a more intimate look.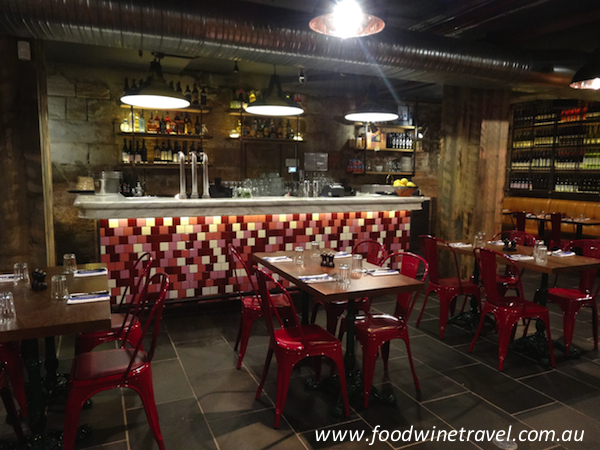 The general manager of Jamie's in Australia, Karen Westfield, who I first met in Canberra and caught up with again this week, says the Brisbane restaurant's prep kitchen is a first for the company in Australia. Flanked by glass walls, it allows diners a sneak view of what's happening in the kitchen.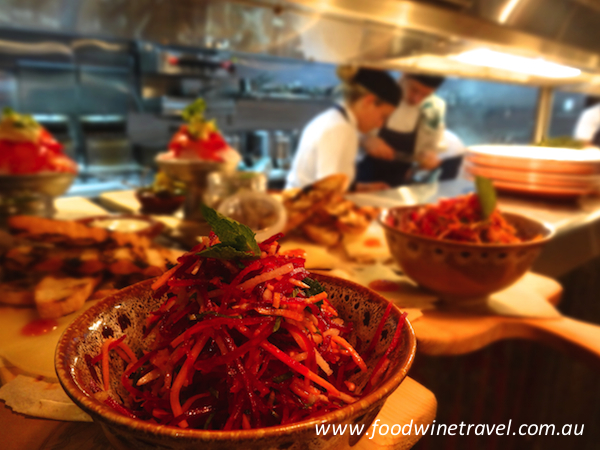 To get downstairs, you have to walk past a set of Ferrari red pasta extruders, where hundreds of kilos of fresh pasta are being made each week. Some of the antipasto meats are brought in from Italy, other products such as the buffalo mozzarella are made especially for Jamie's by a Victorian producer.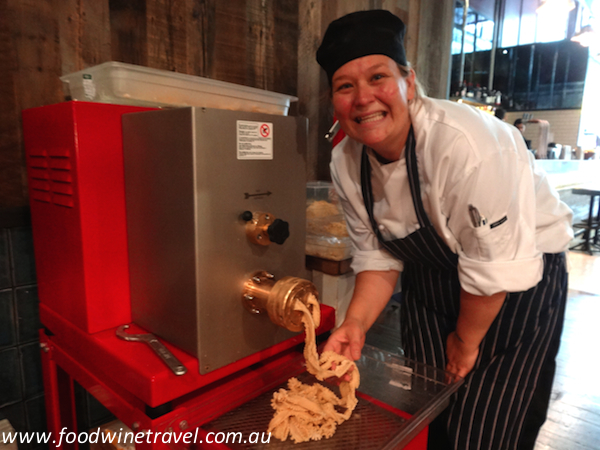 We grazed through a fair proportion of the menu, with standout dishes being the beetroot- and vodka-cured salmon on the seafood plank, the tutti frutti lemon meringue pie, grilled Angus rump steak, and the lamb and ricotta tortellini (below). This last one is the only dish that didn't originate in the UK – it's very much a creation of Jamie's in Oz.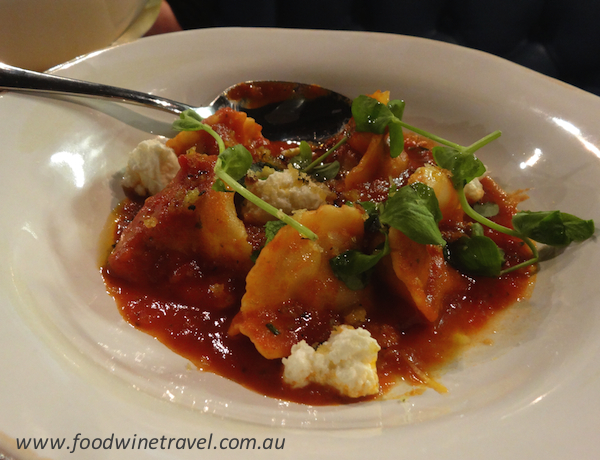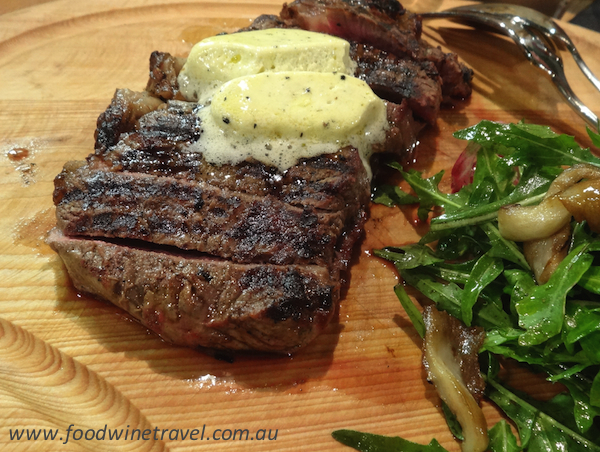 We also had Jamie's famous polenta chips (below), crispy arancini balls, mushrooms baked with buffalo mozzarella, zucchini fritters and more. There are express lunch menus starting from $12.50, set menus from $42, and a kids' menu at $9.50.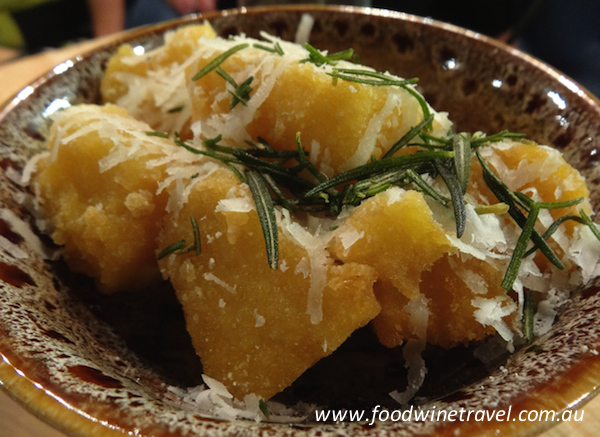 The bookings policy has changed since the first Australian openings, and all the Jamie's restaurants now take bookings rather than forcing guests to queue. Despite that, queues were already forming almost as soon as the Brisbane restaurant opened. This crowd-pleaser has hit the ground running.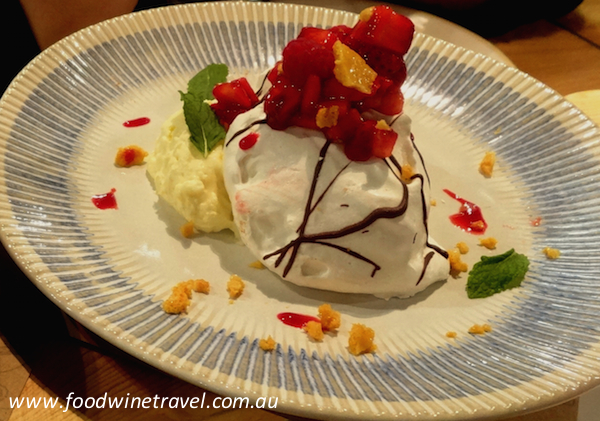 Jamie's Italian Restaurant
237 Edward Street,
Brisbane 4000 Qld
Australia
Tel: +61 7 3144 3000
Open 7 days a week, 11.30am to 10.30pm.
Bookings: www.jamieoliver.com
Disclaimer: Food Wine Travel was a guest at the launch.