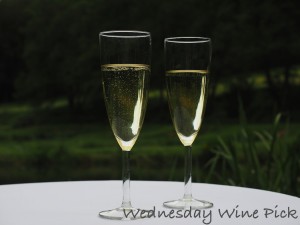 Chandon Brut NV, $25
Dr Tony Jordan set up Domaine Chandon for French Champagne producer Moet Hennessy in the mid-1980s and in over two decades of working for the company, became not just one of Australia's most celebrated winemakers but an authority particularly on sparkling wine. Dr Jordan passed away in August 2019 but his legacy lives on in the outstanding wines that are still produced in Chandon's Yarra Valley winery.
Winemaking director Dan Buckle says one of Dr Jordan's legacies is that Chandon is a winery focused on blending. This is at odds with the current trend for wines produced from single vineyards, but as Buckle says, blending allows Chandon to achieve the consistency and exceptional quality that its sparkling wines are renowned for.
The current Chandon Brut blend includes base wines from no less than 212 individually harvested parcels spanning vintages back to 2002. It's this attention to detail and the skill in blending all these components that allows Chandon to produce such an outstanding non-vintage wine. Clearly consumers think so too as the wine is much loved in the marketplace and it represents more than 80% of Chandon's total production.
Creamy with subtle brioche notes, Chandon Brut has flavours of pear and citrus, refreshing acidity and fine bubbles. Pop the cork and drink a toast to blends!