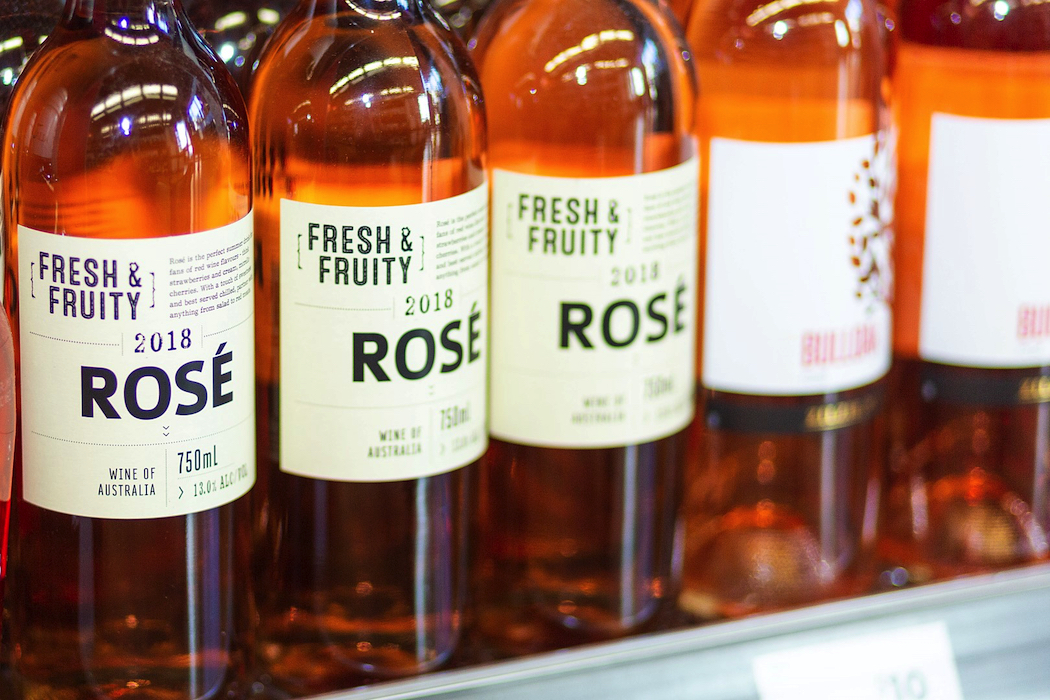 Fresh & Fruity 2018 Rosé, $5.50
Yes, you read the price right. $5.50. Lest you think this Rosé can't be very good quality at the price, you'd be mistaken. A panel of three winemakers at the Winestate Wine of the Year Awards in Adelaide late last year judged it the Best Value Wine for 2019.
They described it as "a delicate, dry and elegant pink wine with floral fruit fragrances and an appealing zippy fresh palate". A Shiraz and Grenache blend, it pairs beautifully with light summer dishes and is best served chilled.
We picked up a touch of sweetness – think strawberries and cream, or similar luscious summer combinations. The Winestate panellists chose the Fresh & Fruity Rosé 2018 as the winner from a field of finalists chosen over 12 months of blind tastings.
Winestate chief executive officer Peter Simic says it's uncommon for such a reasonably priced Rosé to receive results of this calibre. "A Rosé that achieves a four-star result should be considered a very good wine," he said.
It's available exclusively at Liquorland, First Choice and Vintage Cellars stores Australia-wide.