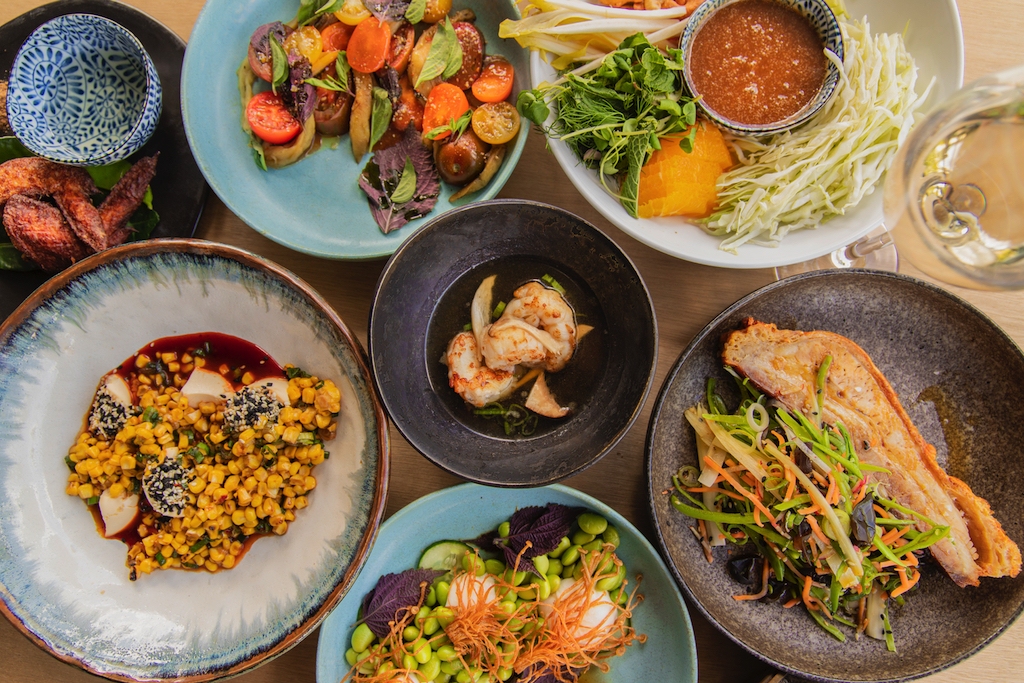 Does The Balfour Kitchen chef Nick Stapleton add a French twist to Vietnamese food, or a Vietnamese twist to French style? It's hard to say, but he does bring a rebellious flair to the fusion, while respecting the traditions of both.
The restaurant at Spicers Balfour in the Brisbane suburb of New Farm is in a glorious setting that provides the perfect backdrop for Stapleton's innovative food. The Balfour Kitchen is on the veranda of an old Queenslander house that has been transformed into a stylish boutique hotel.
Surrounded by lush tropical greenery, the softly lit tables are beautifully set with white tablecloths and elegant tableware. Stapleton entices guests with fresh, light and punchy dishes showcasing Queensland ingredients with the distinctive sweet, hot, sour and salty flavours of Vietnamese cuisine.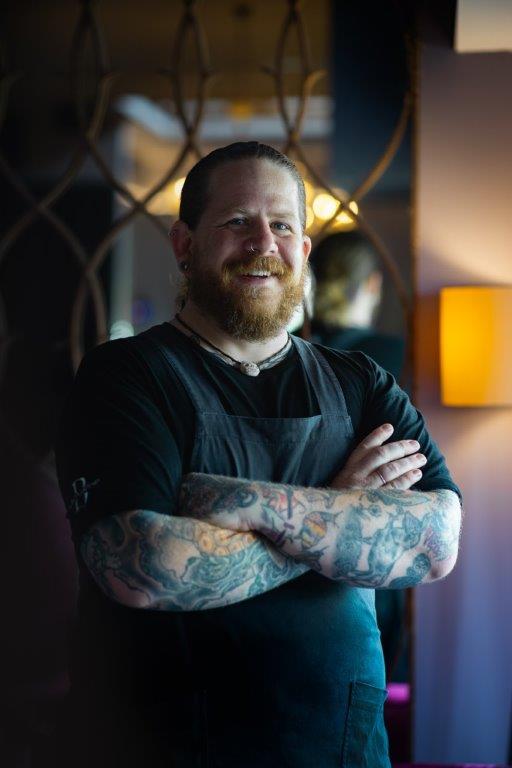 His menu is primarily inspired by Vietnamese cuisine but also draws on traditional French techniques.  Growing up with a mother who had her own restaurant, Stapleton learnt to love simple cooking that respected the ingredients, such as pasta, roast chicken, and slow-cooked pork shoulder. As he became a chef himself, he developed the desire to surprise with his food, or in his own words, "I like to go left, when everyone else goes right".
In 2012, after a gastronomic tour of Singapore, England, Paris and Northern Spain, he brought his creative vision to Brisbane's Survey Company, where he spent three years presenting an innovative and quirky menu that attracted high praise and a steady trail of diners.
In 2017 and 2018, his drive for perfection saw him awarded the Restaurant and Catering Association's Best Site Contract Caterer award while running Flight Centre's HQ. Following this success, he spent a year at Altitude on Montville before accepting an offer to join Spicers as head chef at The Balfour Kitchen.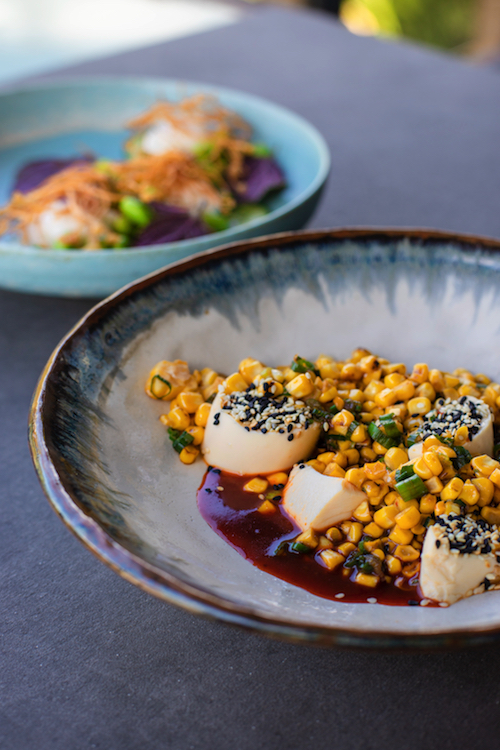 Dining there recently, we loved his playful takes on cuisine classics, which included feather-light bao buns filled with hot and sticky pickled eggplant; chicken terrine served on radicchio with sweet chilli sauce; and Hervey Bay scallops with roast chicken butter ie. butter with a little bit of chicken stock worked into it – an inspired dressing that really sang.
A bottle of Dominique Portet Sparkling Rosé complemented the food perfectly. Crisp flavours and fine bubbles reminded me why I love this wine so much. If you don't like tofu, I'm sure you would be pleasantly surprised by Stapleton's delicate and flavoursome Silken Tofu which is combined with sautéed corn and a hot, sweet/salty dressing.
Another favourite amongst the starters was a dish simply called "Blanc" – for obvious reasons as it was comprised of mostly white ingredients including steamed rice, egg white, spanner crab, bean sprouts and white pepper, with a light sprinkling of XO sauce.
We tried one of the salads from the menu of side dishes, a kale salad that has apparently been selling like hotcakes. The kale is tossed with grated apple, radish, cashew nuts, and fried shallots, and is finished with a tamarind dressing with a little bit of sweetness that cuts through the bitterness of the kale.
Our degustation tasting enabled us to sample a couple of mains including the Sweet and sour beef short ribs with sugar snap peas, radish and cabbage salad; and the Roast pork belly with a pickled salad of snow peas, carrot, fungi and orange dressing. Both were robustly flavoured dishes that worked well.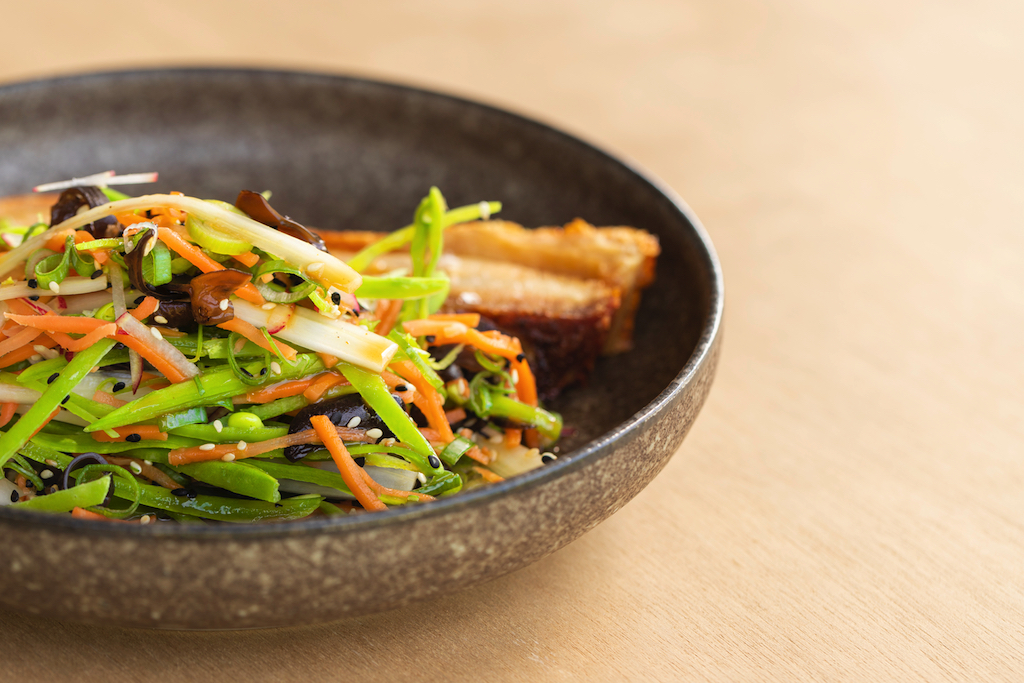 We also really loved a vegetarian dish of oyster mushrooms lightly battered in tapioca flour, served on an earthy yet delicate mushroom velouté. We were told that the mushrooms are grown in suburban West End. Vegans and vegetarians are well catered for on The Balfour menu, with numerous dishes to choose from.
We had to draw on our extra stomachs to make room for dessert, sampling two of the menu's three desserts. We enjoyed the Chocolate "sundae" of dark Vietnamese chocolate mousse, chocolate brownie, white chocolate parfait, freeze dried raspberries, and red fruit gel. But our favourite amongst the desserts was the delicately flavoured Pandan panna cotta with blood orange gel and chilli "snow", made from dehydrated chilli. The surprise in that hot chilli bite was offset by the cool panna cotta.
The restaurant uses Koko coffee, which we really liked, so we opted not to go up to the rooftop bar which is popular with guests before and after dining. It's the perfect spot for enjoying a cocktail or two as the sun sets over the nearby Story Bridge.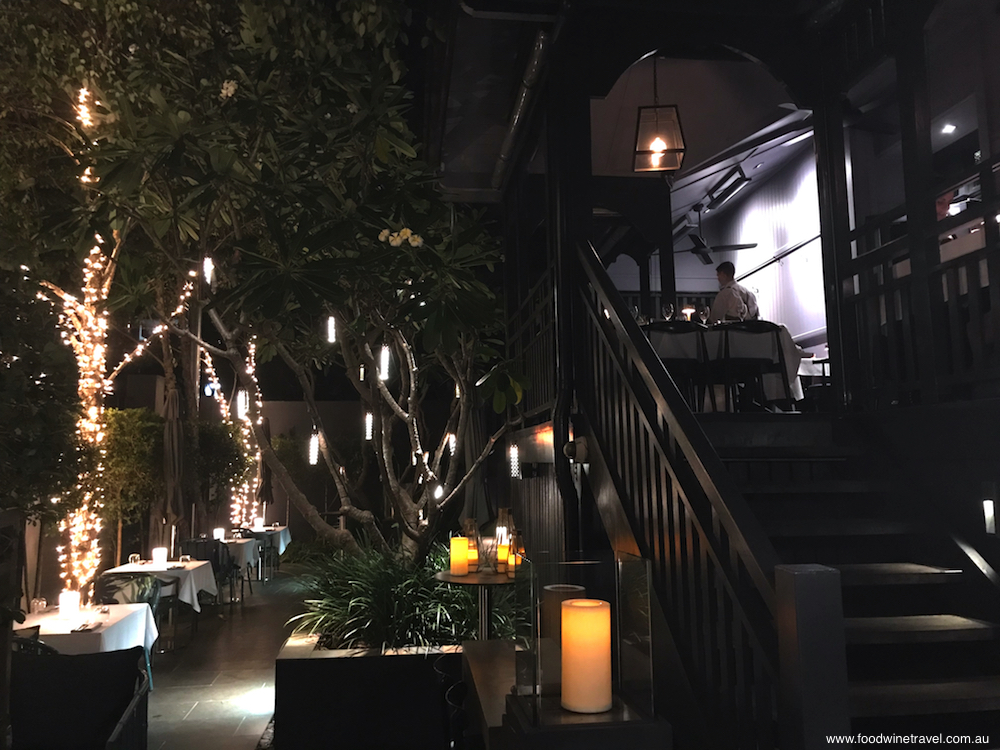 Spicers Balfour is also a great spot for high tea, long lunches or breakfast, which by all accounts is a bit different from your average hotel breakfast. We can't speak for that but we can certainly vouch for the dinner menu, which is one of the most impressive restaurant meals we've enjoyed in Brisbane in a long while.
Banquets are available for those who want to sample a number of the dishes, and there's also a movie deal offering two courses and a movie for $49 if you sit down before 6.30pm (Tuesday to Saturday only).
The Balfour Kitchen is a tranquil and charming oasis amidst the bustle of the inner city, a bit like some of the tropical retreats you can find in the hurly burly of Vietnam. But I can guarantee you'll find Nick Stapleton's creations a uniquely Queensland approach to Vietnamese cuisine.
If you go:
The Balfour Kitchen
Spicers Balfour Hotel
37 Balfour St
New Farm Qld 4005
Australia
Tel: 1300 597 540
www.spicersretreats.com
Christine and Maurie dined as guests of Spicers Balfour Hotel.
All photos supplied by Elaine Millar & Associates, except the last one.