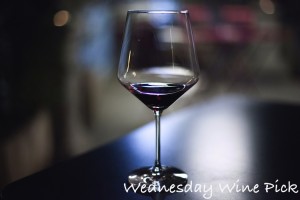 Patritti 2015 Section 181 Grenache, $35
Last week I mentioned how much I love Grenache from McLaren Vale. So while I'm on a McLaren Vale Grenache roll, let me tell you about a fantastic wine that recently picked up a trophy at the International Wine Challenge in London. McLaren Vale is the only Australian wine region to have a Grenache Trophy class at this prestigious show, and it's exciting to see the award go to such an historic, family-owned winery.
Patritti, which celebrated its 90th birthday last year, is the last remaining family-owned winery in suburban Adelaide but it also has two outstanding old vineyards in McLaren Vale. The one that this wine comes from, Section 181, was purchased in 1960 and still has the original dry grown bush vines, now yielding beautiful fruit that just keeps getting better by the year.
Coupled with great vintage conditions in 2015, the result is a rich and vibrant, aromatic wine with red berry and cherry notes, and a lovely long-lasting mouthfeel. You could put it away for a decade or more if you wanted to, but Grenache is such a food-friendly drop I wouldn't be squirreling it away, I'd be drinking it now.