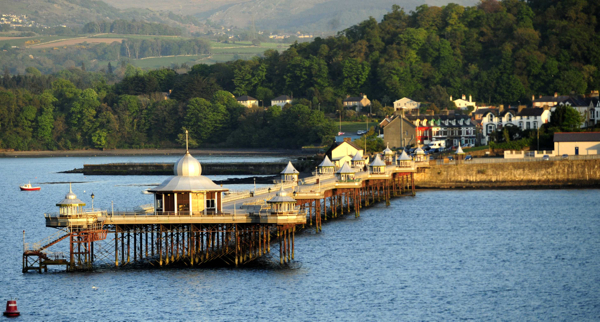 THIS COMPETITION HAS CLOSED.
Congratulations to the winners, Bee Bee, Liana M. & Orgasmic Chef.
Much of the world's greatest classical music was inspired by the scenery along Europe's magnificent rivers – the Danube, the Main and the Rhine. What a clever idea then to bring the scenery and music together in Classical Destinations III, the third in a series of DVDs presented by Aled Jones.
I've cruised these rivers extensively so there's been a great feeling of déjà vu as I've watched Jones introduce beautiful historic cities like Vienna, Linz, Melk, Salzburg and Cologne.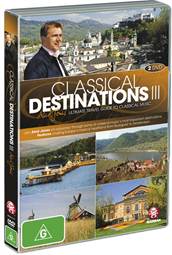 He begins with a journey around Wales, the land of his birth (pictured above), before embarking on a cruise from Budapest to Amsterdam, stopping at all the cities and towns where composers like Mozart, Strauss, Haydn and Beethoven lived, worked and composed.
The series then turns to Sydney (below) as Jones delves into the work of Australian composer Percy Grainger.
The scenery is magnificent and his passion for his subject is clear as he relates the trials, tribulations and successes of all these great names. Even if you hadn't thought of yourself as being into classical music, you'll love this series, I'm sure.
Your Chance To Win!
If you'd like to check it out for yourself, stick with me as, courtesy of Madman Entertainment, I have three sets of Classical Destinations III to give away. Each set contains two discs and is valued at $39.95.
For your chance to win, email me at christine (at) foodwinetravel.com.au (Sorry you'll have to type the address  – I don't want lots of spam.) Please write "Classical Destinations competition" in the subject line and include your postal address. (This is so the prize can be sent to you if you win – it will NOT be shared with a third party).
Anyone can enter but if you follow me on Facebook or Twitter, post a comment below or help spread the word about the competition, you'll get an extra entry for each follow or mention.
*The prizes can only be mailed to an Australian address.
*Entries close at 5pm next Sunday, June 30.
Good luck! And keep an eye out for some more great competitions that I have coming up.