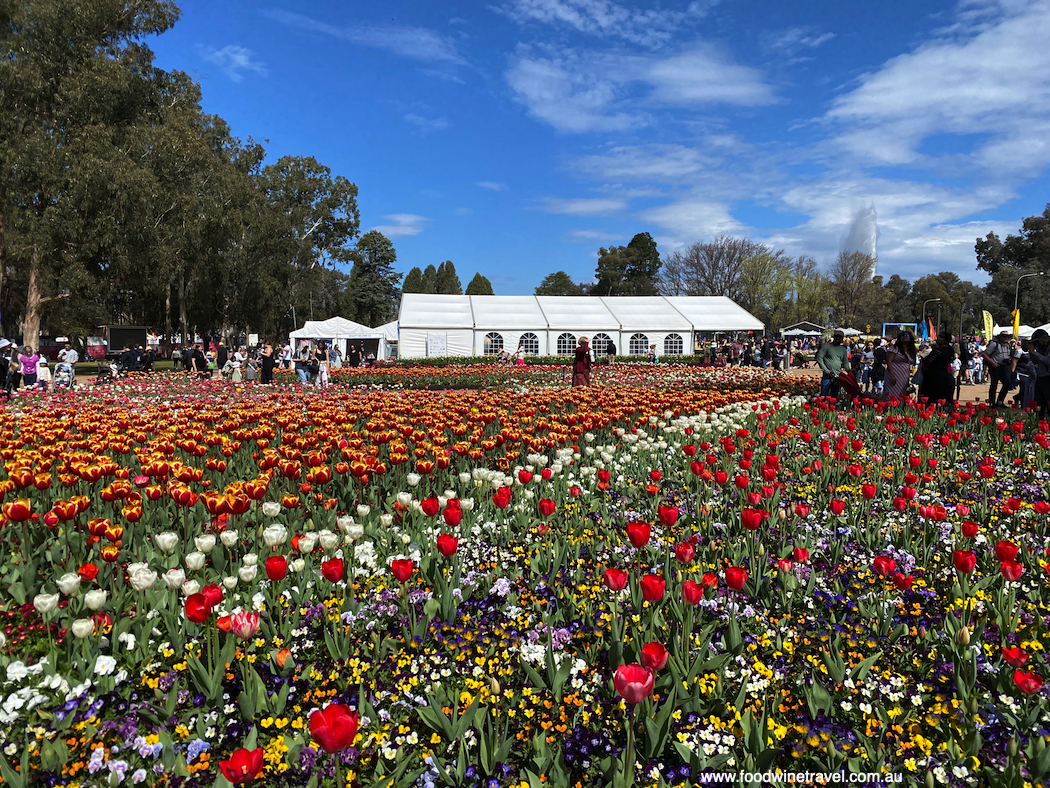 After its Covid hiatus, Floriade is back where it belongs – transforming Commonwealth Park in Canberra with a brilliant show of blooms. It's on until 16 October with a huge program of music, workshops, food, drinks, a ferris wheel, market stalls and other entertainment.
This year's theme, the Sounds of Spring, brings a varied soundtrack of jazz, classical and contemporary tunes, with performances happening across three stages spread throughout the park.
In keeping with the theme, musical workshops will be on offer throughout the month-long festival, along with workshops and talks by horticulturalists, florists and gardeners. There are plenty of activities for little gardeners too, including gnome painting and art and craft sessions.
Relax with a picnic blanket and try locally crafted beers from Capital Brewing Co. or do as we did and enjoy Underground Spirits' cocktail melody in the Clink! Gin Garden.
When the sun goes down, head to NightFest, starting tonight and continuing until Sunday. From 6.30pm to 10.30pm, it sees the park illuminated with colour and filled with entertainers, musicians, and a great choice of food.
---
Enjoy our photos from Floriade 2022 – we managed to catch the sunshine for some lovely shots earlier this week.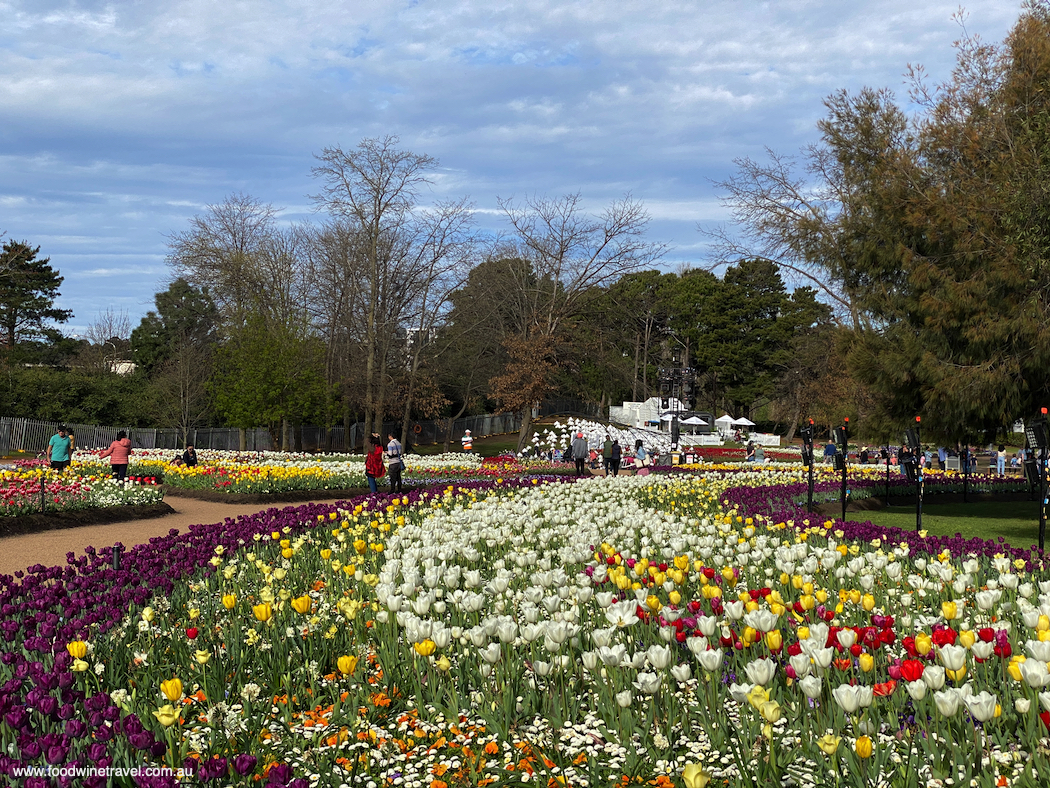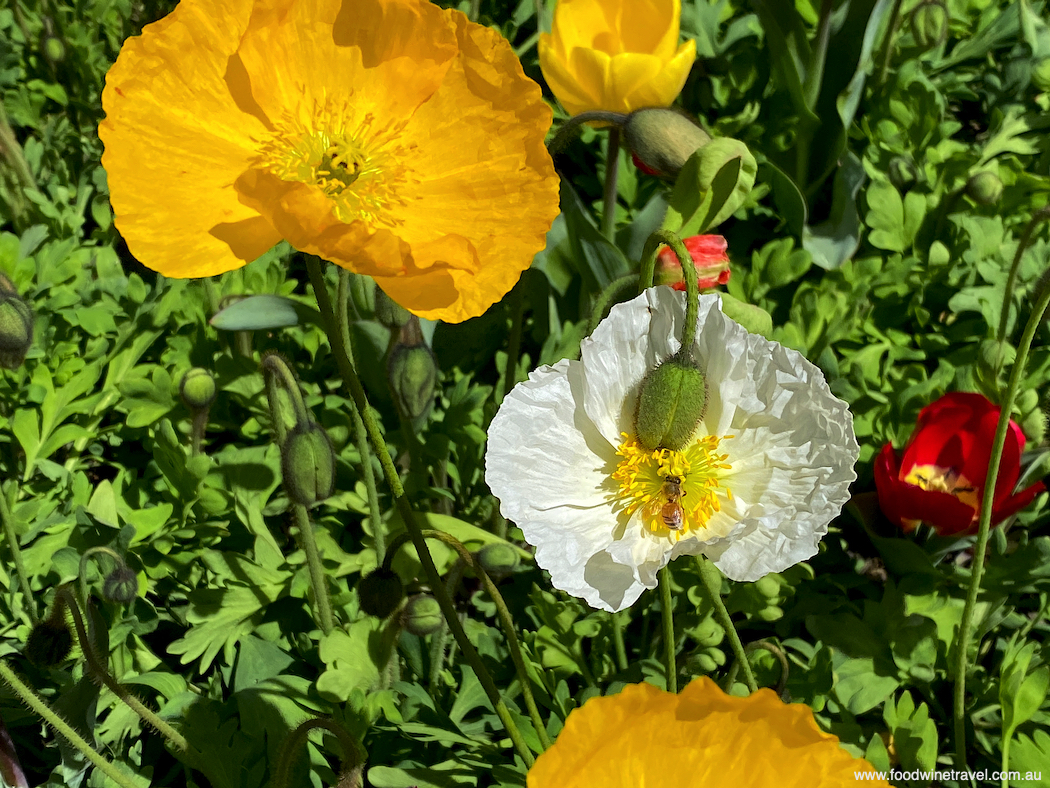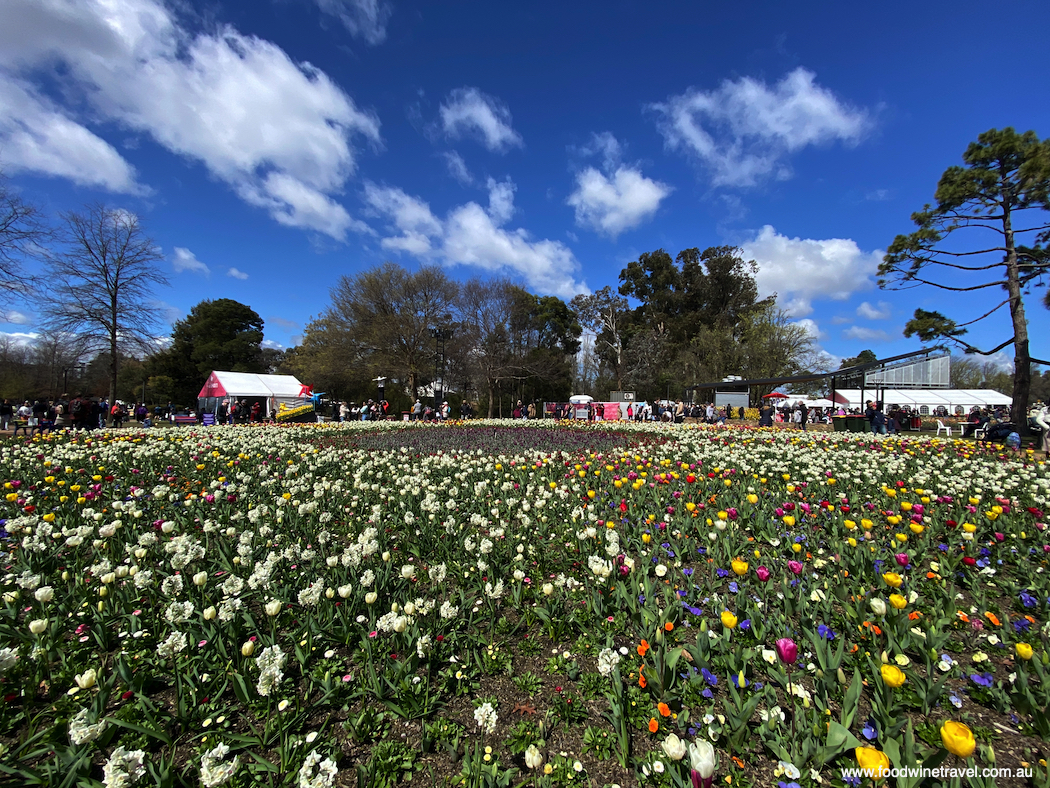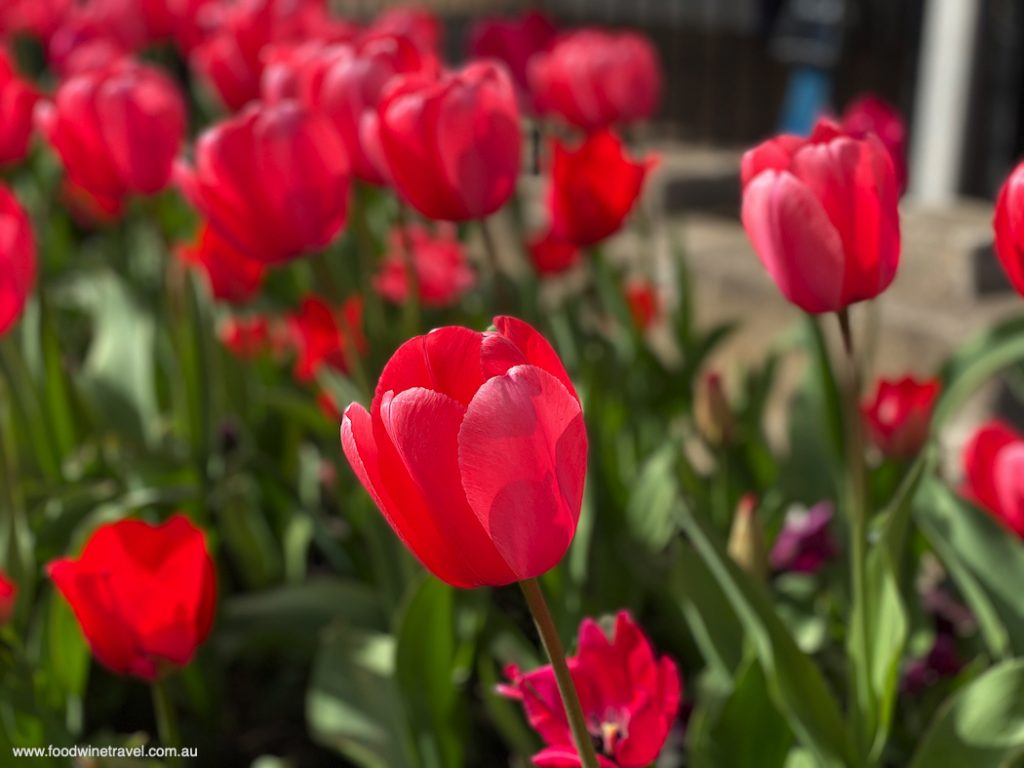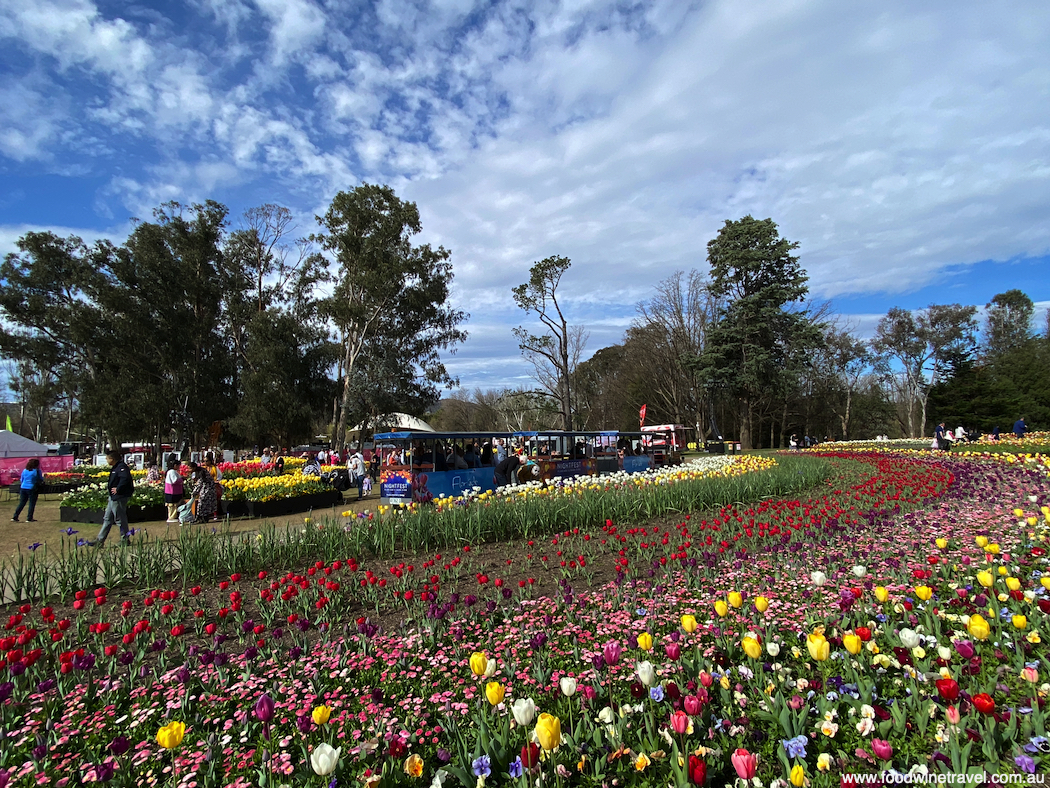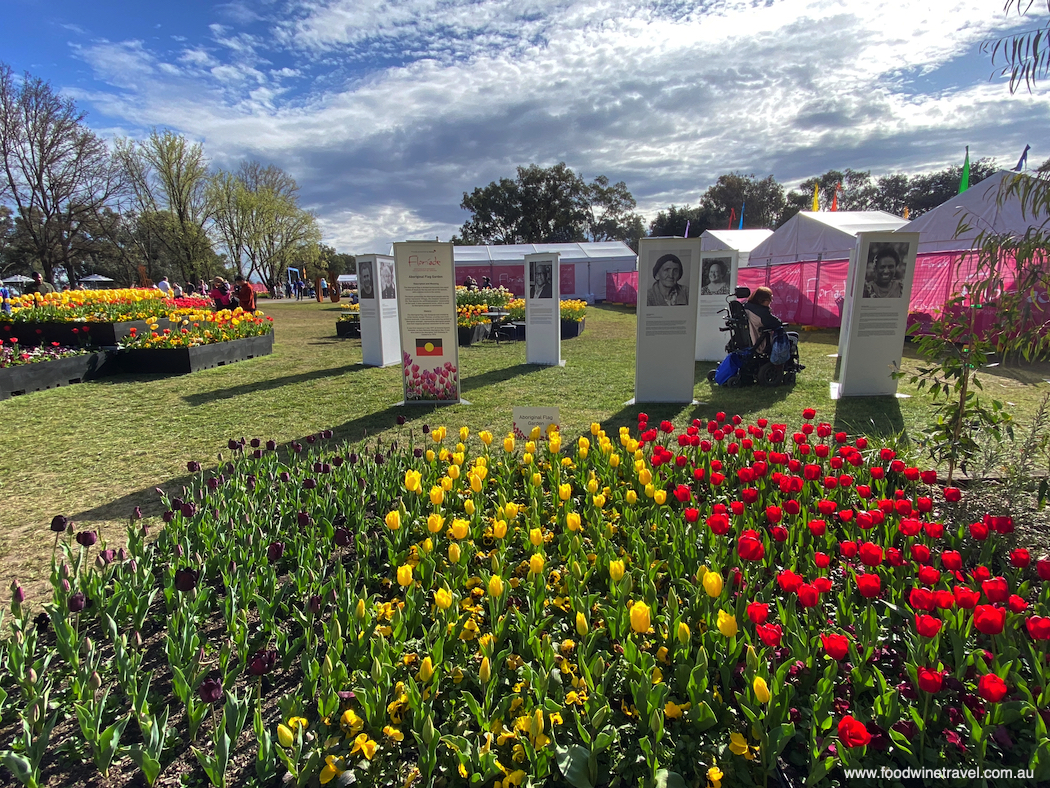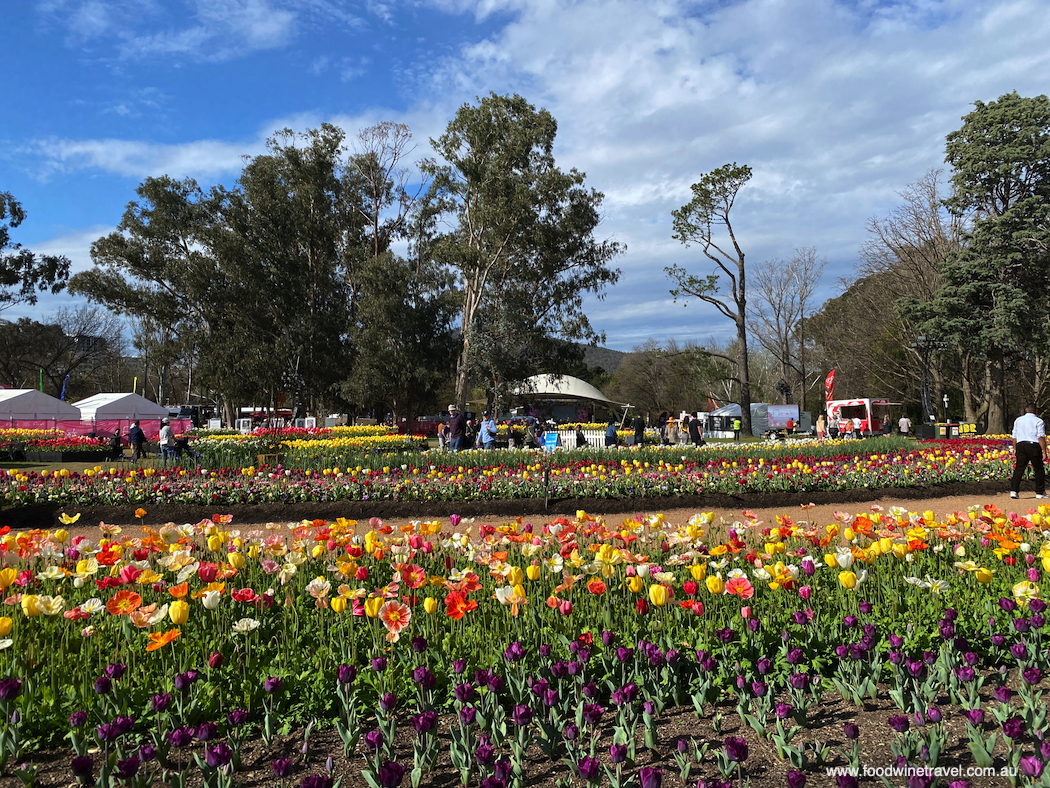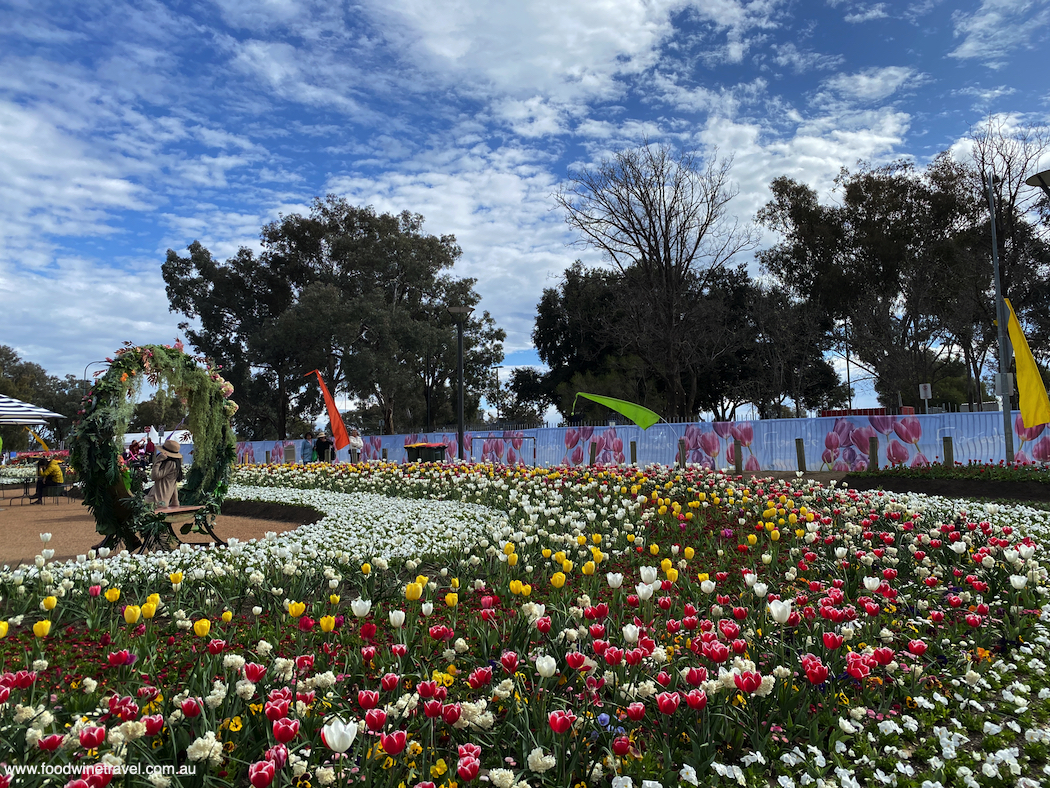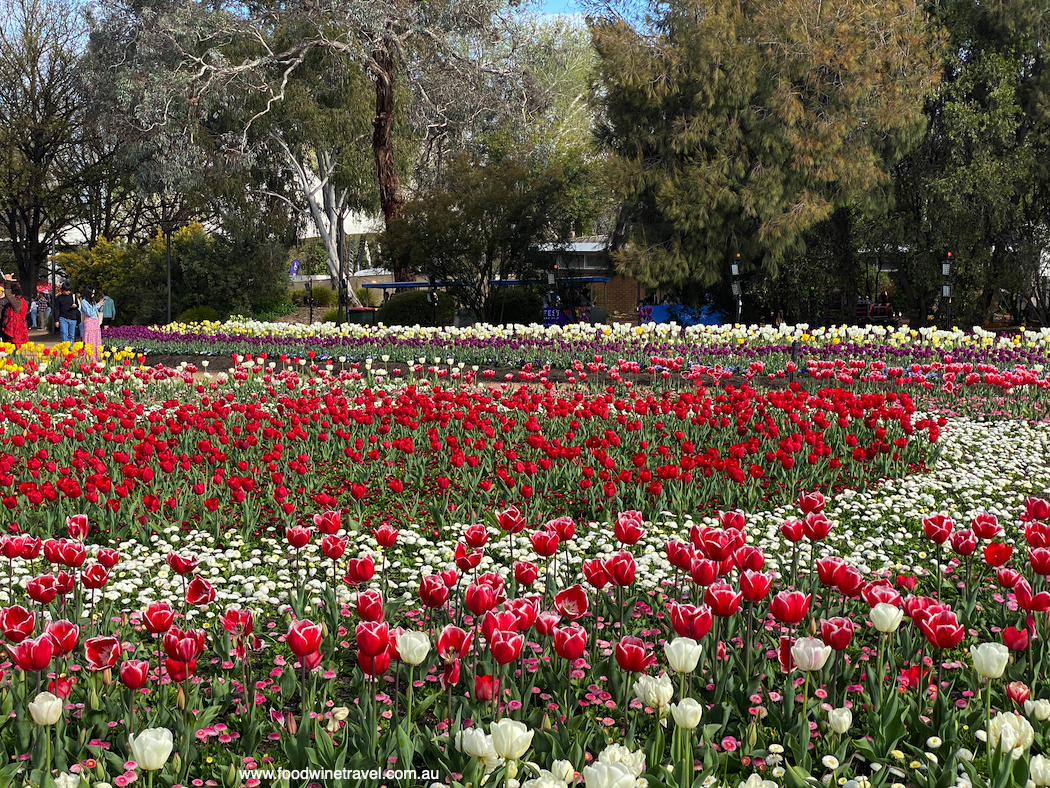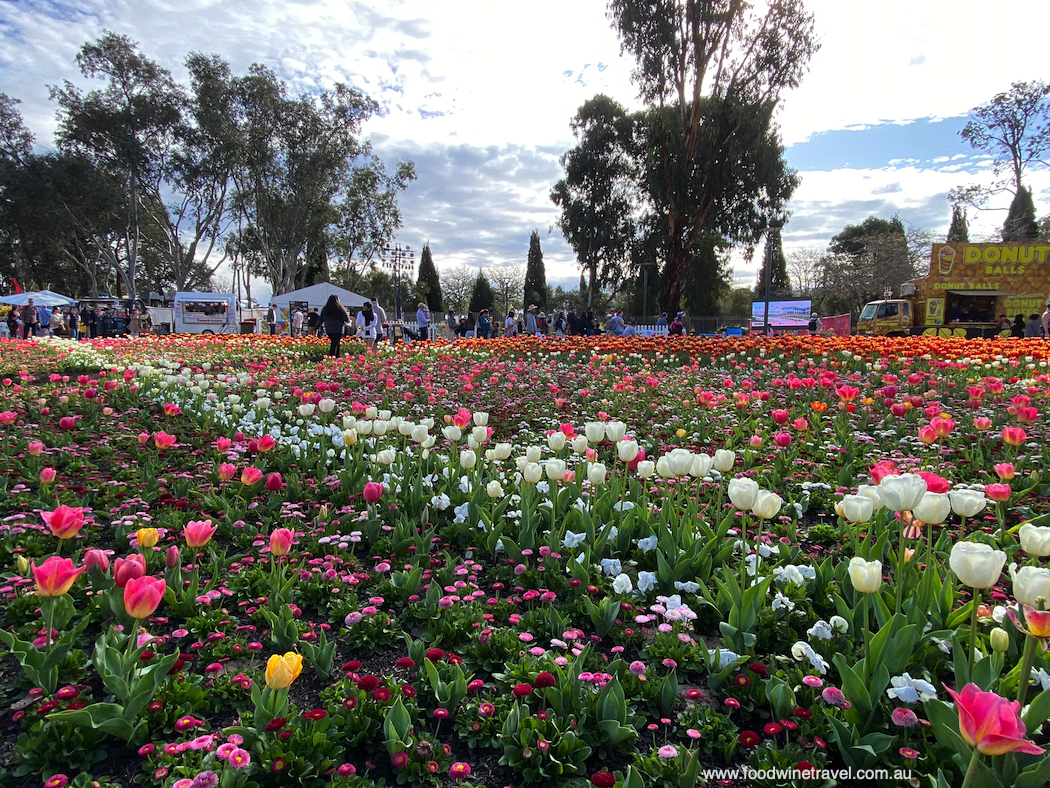 ---
If you go:
Where? Commonwealth Park, Canberra.
When? 17 September to 16 October 2022. Gates open 9am to 5.30pm every day.
Cost? Entry is free.
There is a fee to enter NightFest, held after dark from 29 September to 2 October.
Visit the Floriade website for more information.