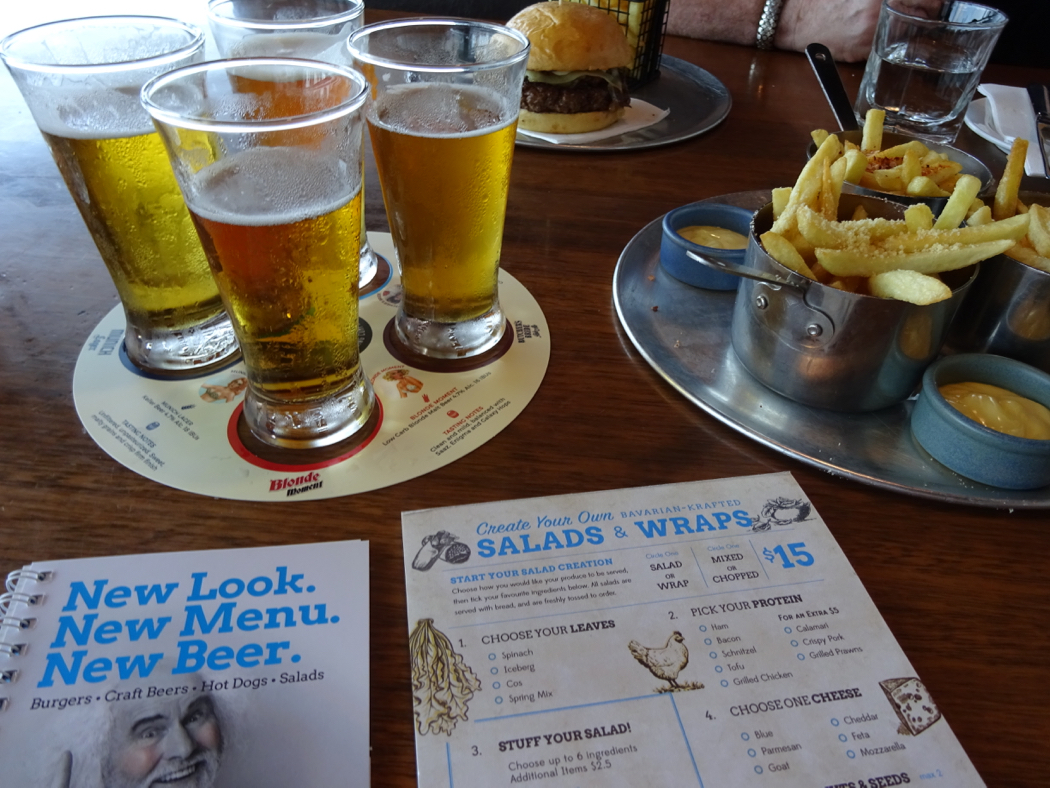 A crafty old Bavarian by the name of Ein Stein has apparently been busy at the Bavarian Bier Café and come up with a new look, a new menu and some new beers.
Germany has a long and thirst-quenching history of brewing great beers, and a good selection of them are on offer at the Bavarian Bier Cafés. For those wanting to ride the wave of craft beer sweeping Australia, however, the Crafty Bavarian Brewing Company has created four new beers brewed in Australia but referencing 500 years of Bavarian tradition. They call it a 'brainvave' but it's actually more like a 'biervave' because the beers can help wash down a selection of matched food options.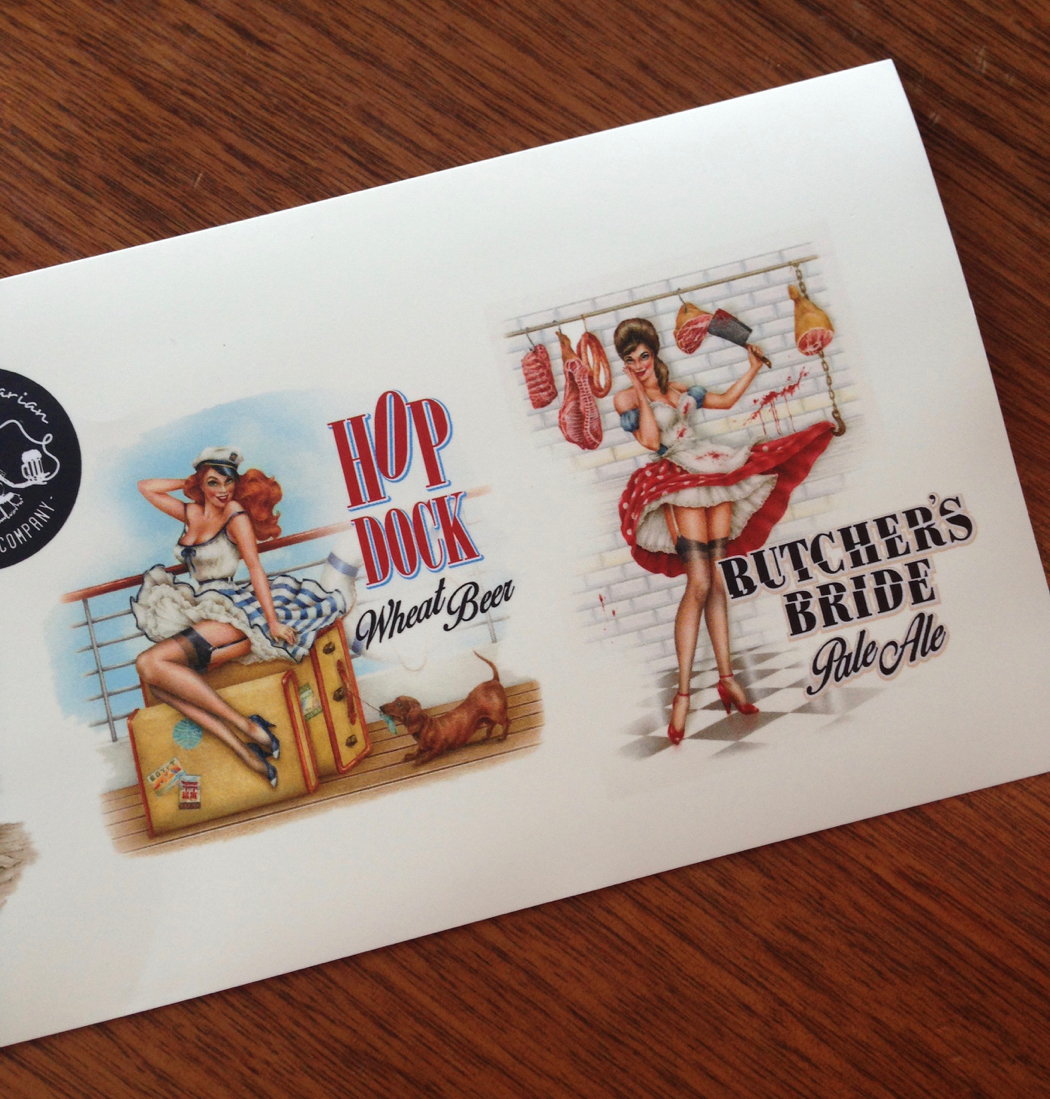 The new beers all come with their own saucy mascots drawn in 1950s pin-up style. Blonde Moment is a low-carb blonde malt beer with a well-balanced mixture of hops while Butcher's Bride is a pale ale with citrus and fruity notes and a great accompaniment to the Chillin' Wagyu Dog. Burgers and hot dogs are made to go with beer and the Munich Dog is a superb accompaniment to the Munich Lager, a Keller beer with a crisp malty finish. The Munich Lager was definitely my favourite, but for those of you who enjoy a wheat beer, the Hop Dock with a hint of spice is just the thing to go with the Big Schulz burger or the Little Brat hot dog.
There is an enticing range of burgers and hot dogs and you can follow the recommendations for beer matching or swap around according to your tastes. Also on offer is a menu to create your own salads and wraps, but if that seems like too much to think about, there are recommended combinations, with my favourite being the Pork, Citrus, Pomegranate and Leaf Salad.
If you want to sample all the new craft beers then order a sampling flight before you get serious, but with what's on offer at the Bavarian Bier Cafes, you'll probably be making a few return visits. Once you get hit by a wave the only thing to do is get back in the water.
There are 10 Bavarian Bier Cafés across Australia. The Brisbane one is located at Eagle Street Pier in the city; www.bavarianbiercafe.com or +61 7 3015 0555.