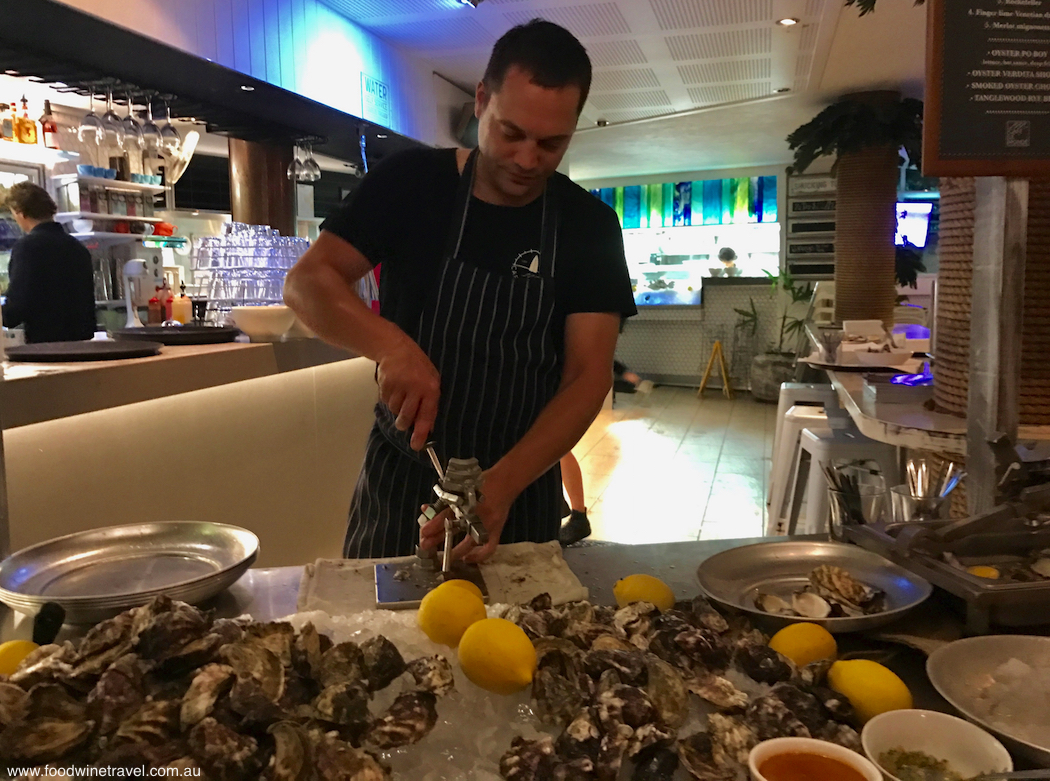 Regular readers will know that here at Food Wine Travel we love our oysters. Quite simply, we can't get enough of them. We love our bubbles too. So you can imagine that we were in our element for the Oysters + Sparkling event that we attended as part of the Noosa Food & Wine Festival.
The event was held at Café Le Monde in Hastings Street, a café with that upmarket yet relaxed beachside chic that Noosa does so well. The café sources oysters from around the country, and serves them freshly shucked from its oyster bar. It offers a particularly good deal every Thursday, from 5 to 6pm, when it sells oysters for $1 (with a drink purchase).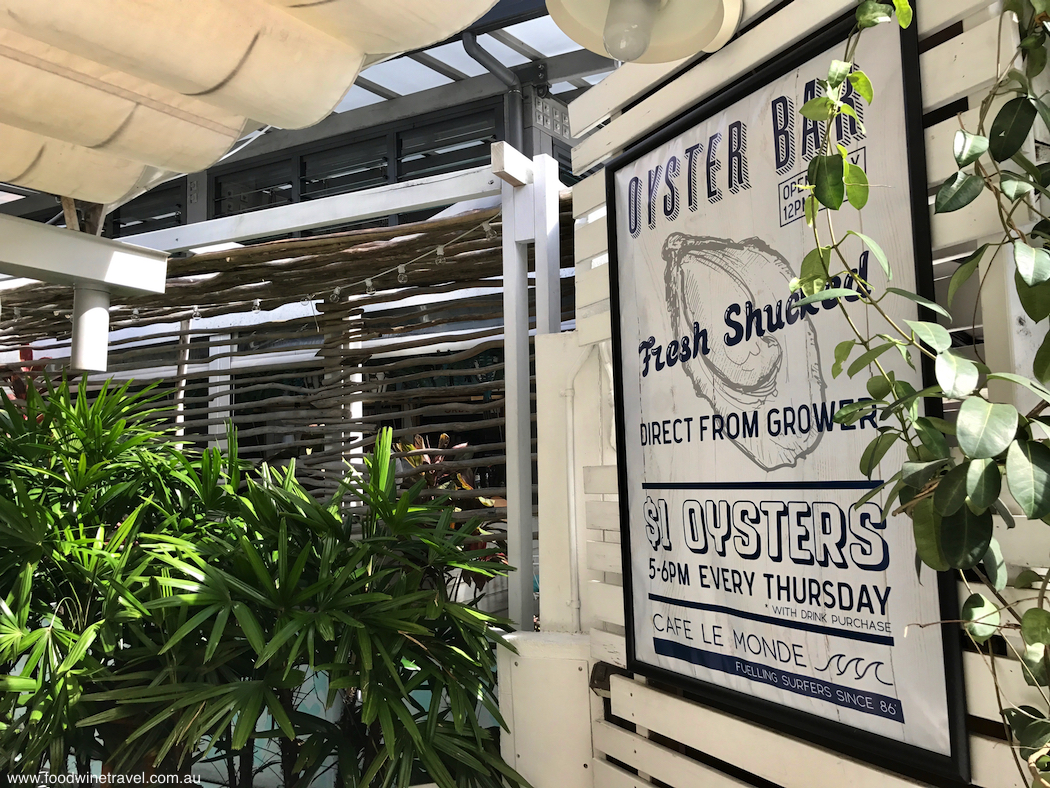 The oysters it chose to feature for the Festival event were Wapengo Rocks oysters from the South Coast of New South Wales. We feel the Sydney rock oysters grown on the NSW South Coast are among the best in the world, so we were excited to see them featuring in the event. The oysters were paired with Mountadam Wines from South Australia's Eden Valley and what a treat that was too, with its sparkling wine, Riesling and Pinot Gris all proving to be exceptionally beautiful matches.
The wine flowed freely for two hours, and the oysters just kept on coming – natural, with vinaigrette, with cooked toppings, in oyster shots, on sliders, and finally in chowder.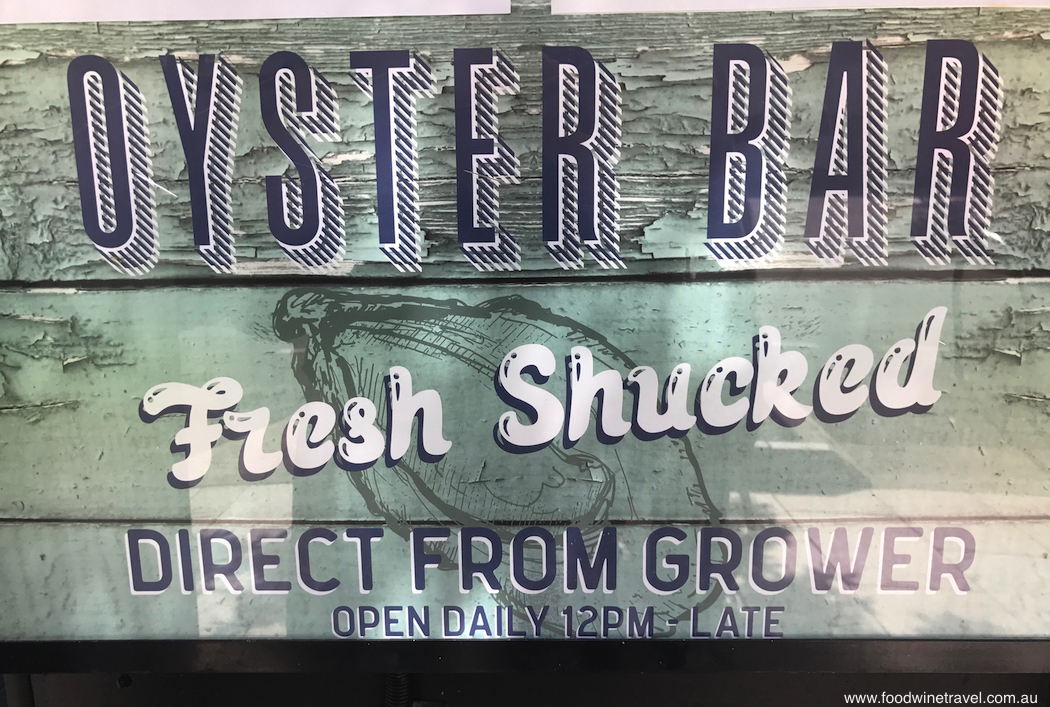 Wapengo Rocks oyster farmer Shane Buckley was on hand to talk about his product, and yes, he might be biased, but he thinks his spot, about halfway between Bermagui and Tathra, is the best place to grow Sydney rock oysters.
"They grow from Moreton Bay to Mallacoota but it gets a bit cool down there," he told the crowd. "We're very lucky to have an estuary that's completely surrounded by national park. We have no impact from anything around us. If it wasn't for our activities on Wapengo Lake (farming the oysters), we'd be classified as a pristine location. We're pretty lucky to have such an amazing location."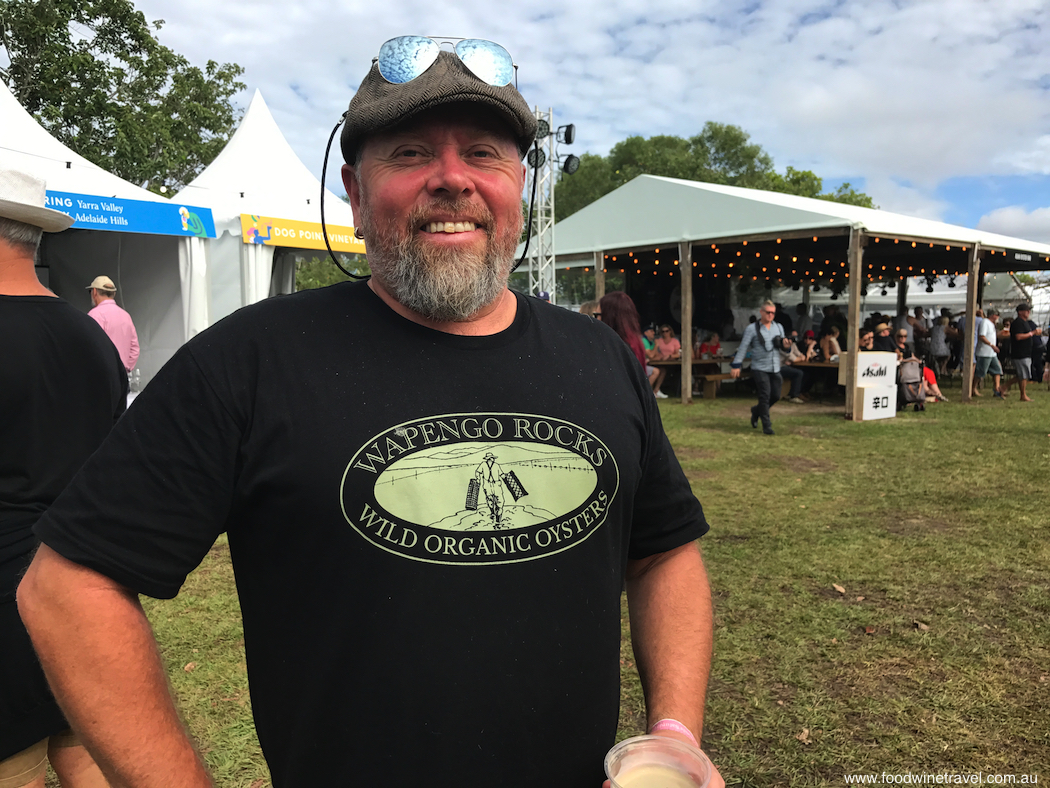 Buckley is in his 11th year of oyster farming, a vocation he took up after spending 20 years as an intensive care paramedic. "I love working in an environment that's so pristine," he said. "I see sea eagles every day."
He describes his oysters as "wild organic". "Historically Sydney rock oysters are cultivated in a post and rail situation and the oysters used to catch onto that. We bought the last two stick cultivation farms and completely converted them."
Now certified organic, his operation uses only recycled or recyclable materials rather than the commonly used treated pine and tar-coated sticks. His floating 'dynamic long line' system has less impact on the lake bed, he says. "The sea grass has started to regrow and we're farming more in the lake rather than on top of it."
The end result in an oyster with a unique combination of mineral, salt and delicate creamy flavours.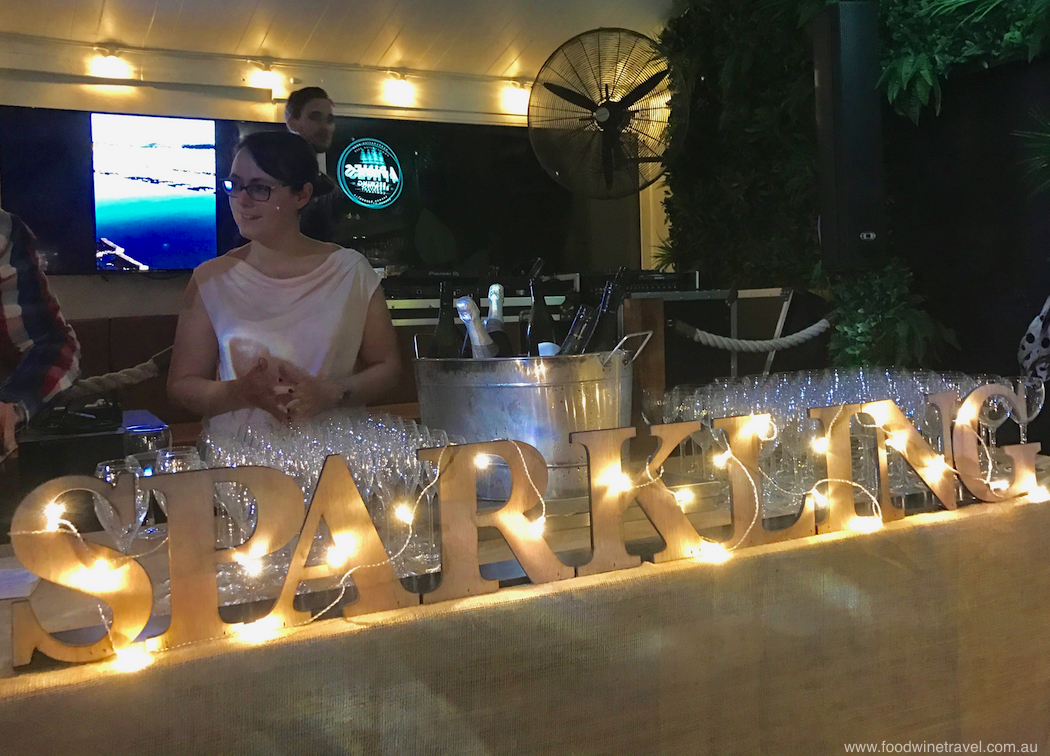 Like Buckley, Mountadam chief winemaker Helen McCarthy is conscious of her footprint in the Mountadam vineyard in South Australia's Eden Valley. "My wines are made in the vineyard. We do minimal intervention in our vineyard. My passion is protecting the land for the next generation."
The NV Mountadam Pinot Noir Chardonnay was creamy and yeasty with lifted fruit characters of apple and strawberry, and we kept coming back to this one even though we couldn't resist the Riesling and Pinot Gris.
The fruit for the 2016 Eden Valley Riesling came from vines planted in 1968, and what a beauty this wine is with its crisp citrus flavours and delicate minerality. The 2016 Pinot Gris has a little bit more texture to it, making it a good match for the natural oysters.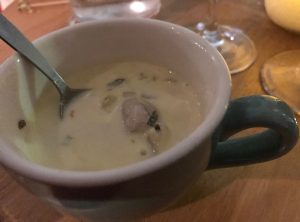 All praise to Café Le Monde for the great array of dressings and accompaniments they came up with. I loved the kombucha granita, and the lime, coriander and tequila dressing was really stunning too.
There were others dressed with verjus, some with merlot mignonette, and a delicious cooked one with garlic butter and parsley. We lost track of how many oysters we had but let's just say it was a lot. 🙂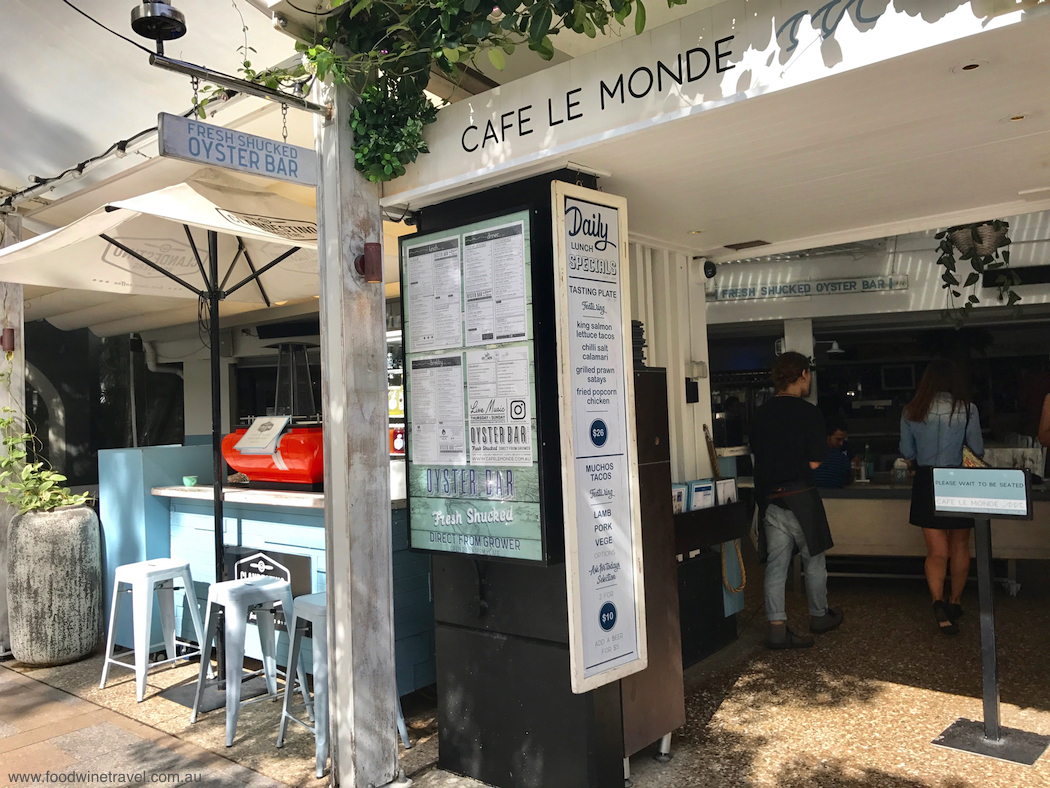 We were guests at the Oysters + Sparkling event. Thanks to Flourish P.R. for organising it for us. Thanks also to Susan Ewington, of Tourism Noosa, for facilitating our visit, and to Peppers Noosa Resort and Villas for putting us up for the night.