Wow! Could we have really have had so many amazing experiences in 2016? As the year went on, it often felt as though our feet had barely touched the ground before we were off on another incredible adventure. Now I know why it was such a whirlwind. When I looked back on all the places we visited in the past year, I realized there was no way I could limit them to our annual Top 10. So this year's list has blown out to a Top 15 – and, honestly, it was very difficult to keep it to that.
Snorkelling among the wrecks, Moreton Island, Australia
Tangalooma Island Resort is a laid-back, family-owned resort on Queensland's Moreton Island, the world's third largest sand island. Lots of people go for the dolphin feeding, and while we loved that, the highlight for us was a guided snorkelling tour of the Tangalooma wrecks, 15 vessels that were deliberately sunk in the 1960s to form a breakwall. The crystal clear water makes it easy to view an incredible array of marine life and coral. And how cool is it to swim amongst shipwrecks without having to learn how to dive?
Spirit of the Outback, Queensland, Australia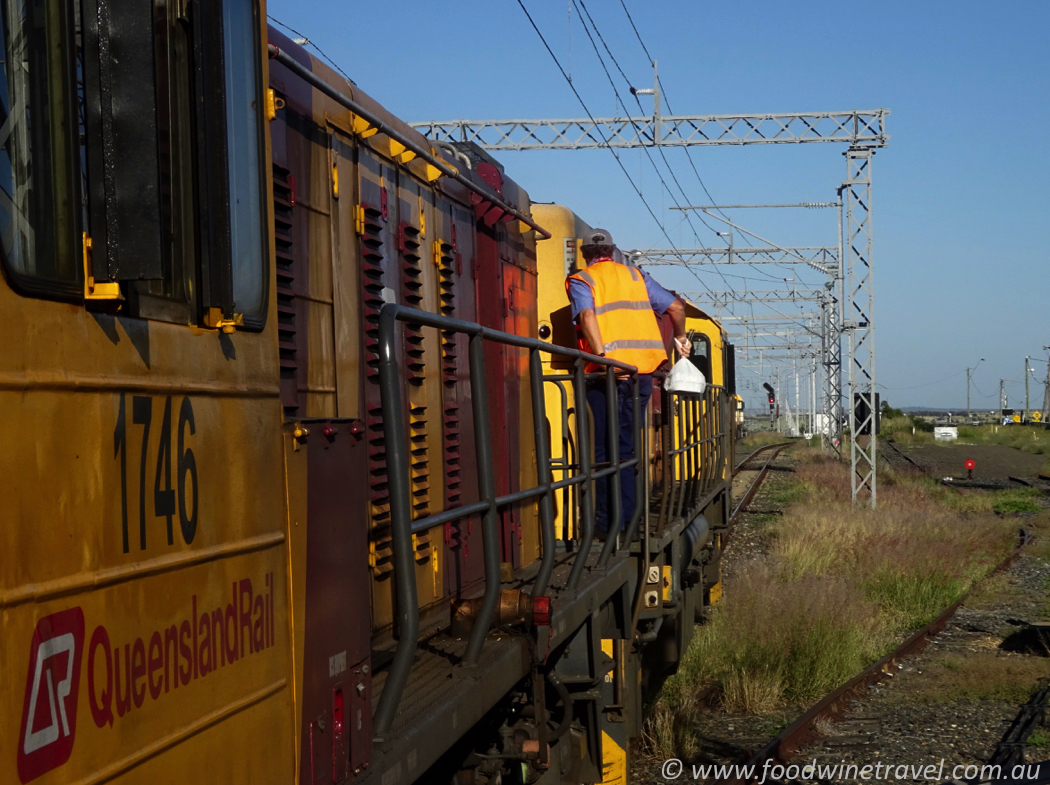 Maurie rode the rails on the Spirit of the Outback from Brisbane to Longreach, a leisurely 27-hour train journey. On arrival in Longreach, he had a true taste of Outback hospitality, from a sunset cruise on the Thomson River to a full-tilt gallop on an original Cobb & Co stage coach, the only place in Australia where you can do that. He visited the Australian Stockman's Hall of Fame and the Qantas Founders Museum before continuing by road to Winton, where Waltzing Matilda was first performed publicly. At Lark Hill, he saw the footprints of a dinosaur stampede that occurred 95 million years ago. In Barcaldine, he visited the Tree of Knowledge, one of the key sites during the 1891 shearer's strike that led to the birth of the Australian Labor Party. We didn't see much of Australia in the past year, but this was a good one.
Gastronomic tour de force, New Zealand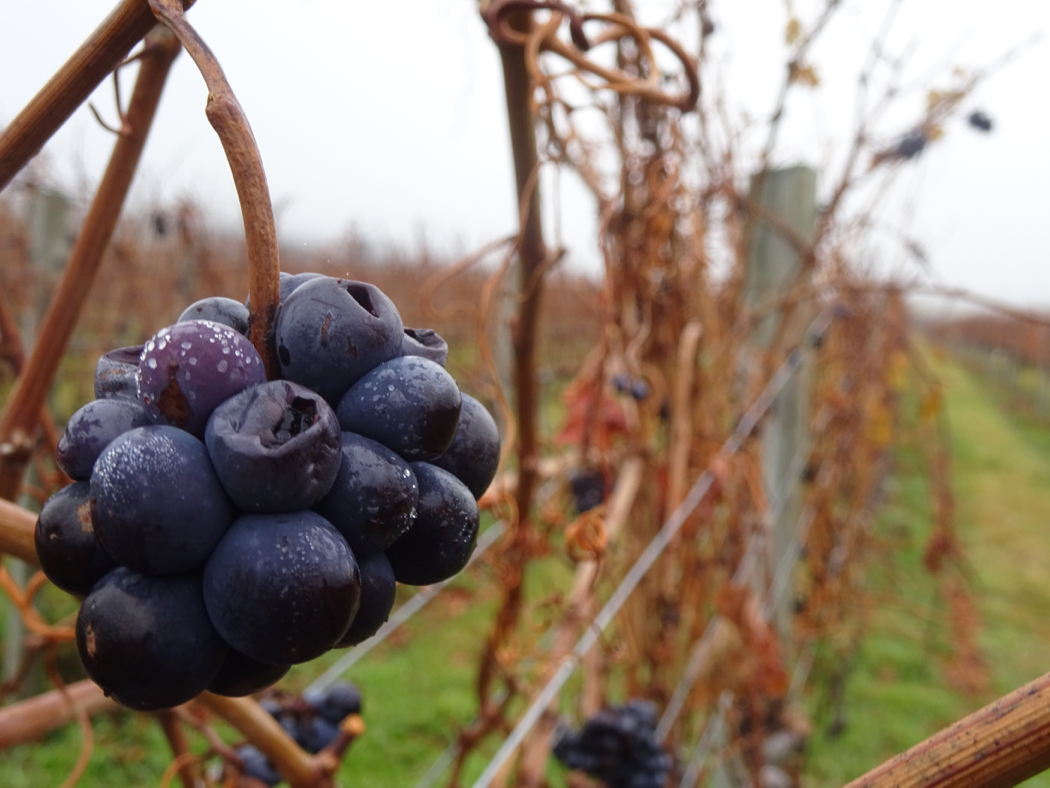 Okay, so Maurie's hogging this but he also wined and dined his way across the south island of New Zealand, from Queenstown and the Central Otago wine region to Marlborough. He had special visits to Nanny Goat Vineyard and Catalina Wines, where the Sound of White is not just a magical snow-covered vineyard but a range of super-premium Sauvignon Blanc and Pinot Noir. Indulgent dinners and lots of swirling and tasting made this a journey to remember.
Going wild in the Yukon, Canada
Meanwhile, I was getting ready to fly to the Yukon, exploring some of the more remote regions in Canada. It had been a long-held dream to visit the Yukon, not only for its spectacular scenery and fascinating history, but also for the opportunity to meet cookbook author Michele Genest, who forages for berries in the boreal forests and cooks with local produce such as caribou, moose, bison and salmon. Being cooked for by Miche in her own home was a highlight, but the absolute top experience was flightseeing over the glaciers of Kluane National Park, the world's largest non-polar icefields. Simply breathtaking.
Self-drive tour of the maritime provinces, Canada
Sometimes I just love hopping in the car and driving, and in June I had the pleasure of driving around the maritime provinces in eastern Canada. It's a great country to drive in, with good roads, courteous drivers and lovely scenery. Nova Scotia was all I could wish for and more with its picture-postcard views of Peggy's Cove, Lunenburg and other places. From there, it was a quick trip on the car ferry to Prince Edward Island, famous for many things but particularly for a certain red-headed girl called Anne. L.M. Montgomery set her Anne of Green Gables series on the island and people come from all over the world to visit locations associated with the books. I never fell in love with Anne when I was a kid, but I have now. There's an appealing, old-fashioned charm about her, and about the island in general.
Pride and poignancy on the Western Front, France
What a privilege to be in France for the ceremonies commemorating the 100th anniversary of the battles at Fromelles and Pozières on the Western Front. Maurie lost three great uncles in the madness of World War 1, and more than a few tears were shed as we remembered them in these poignant ceremonies organised by the Australian Government, a fitting tribute to the huge sacrifices our country made in helping France win its freedom. Little wonder the bonds between the two countries are so strong. When Australian Army singer, Liz Cherry, performed Advance Australia Fair at Pozières, closely followed by a stirring rendition of La Marseillaise, believe me, there wasn't a dry eye in the house.
Watch the Pozières ceremony on You Tube.
Waltzing with Hansi, Alsace wine region, France
For a long time, I've admired the work of Alsatian artist Jean-Jacques Waltz, otherwise known as Hansi. Staunchly pro-French, he did zillions of cute drawings that are archetypal of Alsace folklore, as well as some interesting critiques of the Germans whose hands this border region passed backwards and forwards into. Wherever you go in Alsace, you'll find his works decorating souvenirs and everyday items. We were enthralled by the museum about Hansi's life in Colmar, the town he was born in in 1873. Then we had great fun driving the Alsace wine route, stopping in pretty villages and drinking the aromatic wines the region is renowned for.
Re-visiting Berlin after 40 years
It's hard to believe but this year marks 40 years since I visited Berlin for the first time. The highlight then was crossing the Wall at Checkpoint Charlie, quite daring at a time when few tourists visited Communist East Berlin. It was a long time between drinks but I finally went back to Berlin in 2016. The Wall is now a distant memory (it came down in 1989) and so remarkable has the city's transformation been that in most places it was hard to discern where the Wall had even been. Construction was going on everywhere, the city was edgier, and even for us, museum nerds that we are, it was exhausting just thinking about how many brilliant museums and sombre memorials there are. We lengthened our stay to see the musical, Cabaret, performed in German in a gorgeous old Spiegeltent – a 'pinch me if it's real' experience.
Living it up in Stellenbosch and on the Blue Train, South Africa
2016 resulted in not just some more countries being added to our list, but another continent. Woo hoo! Before and after the Australian Society of Travel Writers annual conference in the beautiful city of Cape Town, we spent a few weeks travelling in South Africa. Highlights: staying with friends on a farm and seeing zebras outside our door; touring the Stellenbosch wine region with its superb hotels, restaurants and excellent, cheap wines; and travelling on the Blue Train from Cape Town to Pretoria, one of the world's great rail journeys. Watching the landscape unfold from the comfort of our wood-panelled suite, complete with proper bed and full-size bathtub, was something else again.
Maurie talking on Travel Writers Radio about our Blue Train experience.
Finally got to Hadrian's Villa, Tivoli (near Rome), Italy
Blessed as it is with extraordinary attractions, and further blessed (or cursed) with a ridiculous number of tourists wanting to see them, you'd think it'd be easy to find your way anywhere in Italy. Not so. It can be staggeringly difficult to get to many of the most beautiful and important sites, unless you are prepared to spend a lot of money to be dropped at the door. I can't begin to tell you how many times I've wanted to visit Hadrian's Villa before deciding it was all too hard. Remarkable in its scale, Hadrian's Villa is an archaeological complex covering more than 1 square kilometre, with more than 30 buildings, pools, baths and fountains, built as a retreat for Roman Emperor Hadrian in the 2nd century AD. An opportunity to share the cost of a chauffeur-driven car with fellow travellers presented itself in 2016. So, finally, a tick.
Sailing into the Blue Grotto, Capri, Italy
We had a couple of days to fill in in Italy and that's how we found ourselves on the island of Capri, with its dramatic coastline, upscale shopping, charming piazzas, and the splendid Villa San Michele of Swedish author Axel Munthe. It goes without saying that the highlight of our stay on Capri was a visit to the Blue Grotto, immortalised in paintings, photographs and stories. Only a few boats can go into the grotto at any one time, so for a few minutes at least, it's possible to get totally lost in the moment. We were so enjoying the serenity that we never thought to turn around to see the view behind us until our guide urged us to. It's only then that you notice how blue it is. Electrifyingly blue.
The surprising Guadalupe Valley, Baja California, Mexico
I knew nothing about Mexican wine and very little about Mexican food before visiting Valle de Guadalupe (Guadalupe Valley) on a post-conference trip with the International Food, Wine & Travel Writers Association. To say that we were blown away is an understatement. Ninety percent of Mexican wine is produced in this region of Baja California, characterised by boutique wineries, enterprising winemakers and sophisticated cellar doors such as Decantos and Adobe Guadalupe. We enjoyed a fusion of Baja Med cuisine at La Esperanza, a very creative degustation at Manzanilla (in Ensenada) and loved our experience at right-on-trend Finca Altozano, which harvests from its own kitchen garden. Keep your eye on this up and coming region.
Music on the streets of New Orleans, USA
New Orleans is music to our ears. I doubt there is anywhere in the world where music fills the streets the way it does here. We spent days wandering the streets in the historic French Quarter, captivated by the brightly coloured houses, the buskers on every street corner, the bars and intoxicating cocktails, and the incredible diversity of musical genres. Despite the popularity of touristy Bourbon Street, the best music can be found in Frenchman Street in wonderful venues like The Spotted Cat and Bamboula's. I reckon we could even up stakes and live here.
Stepping amongst Mayan ruins at Chichén Itzá, Mexico
I'm on a mission to see as many UNESCO World Heritage sites as possible and, surprisingly, we did a day trip to this one while on a cheap-as-chips Carnival cruise from New Orleans. Carnival Triumph, by the way, was a delightful surprise, with spacious suites, good food and plenty of fun and relaxation. We chose the cruise largely because it enabled us to visit Chichén Itzá, a complex of Mayan ruins on Mexico's Yucatán Peninsula. The massive step pyramid, temples, ball court and eerie Wall of Skulls were a sight to behold, even though we withered in the heat listening to the world's slowest guide.
Art, history and fab food in Mexico City
When an invitation arrived to experience Mexico City, my main motivation in accepting it was to see Frida Kahlo's house. Painted electric blue and filled with many of her most important paintings, this is the house where she was born and died. Her spirit is everywhere in the house (almost creepily so – her ashes are in an urn on the dressing table). Learning more about this bold, brave woman was so rewarding, but perhaps the real highlight was casting aside all pre-conceived notions about Mexico City. What an impressive city it is, with a hugely creative food scene and wonderful museums and historical attractions. Such is the array of Aztec and Mayan treasures in the Anthropological Museum, I could have spent a whole day in this one museum alone. Capped off with a ballet performance of A Midsummer Night's Dream in one of the world's most beautiful buildings, the Palacio de Bellas Artes, well, let's just say I was like a pig in mud.
If you enjoyed this post, you might also like to check out our Top Food & Wine Experiences from 2016.