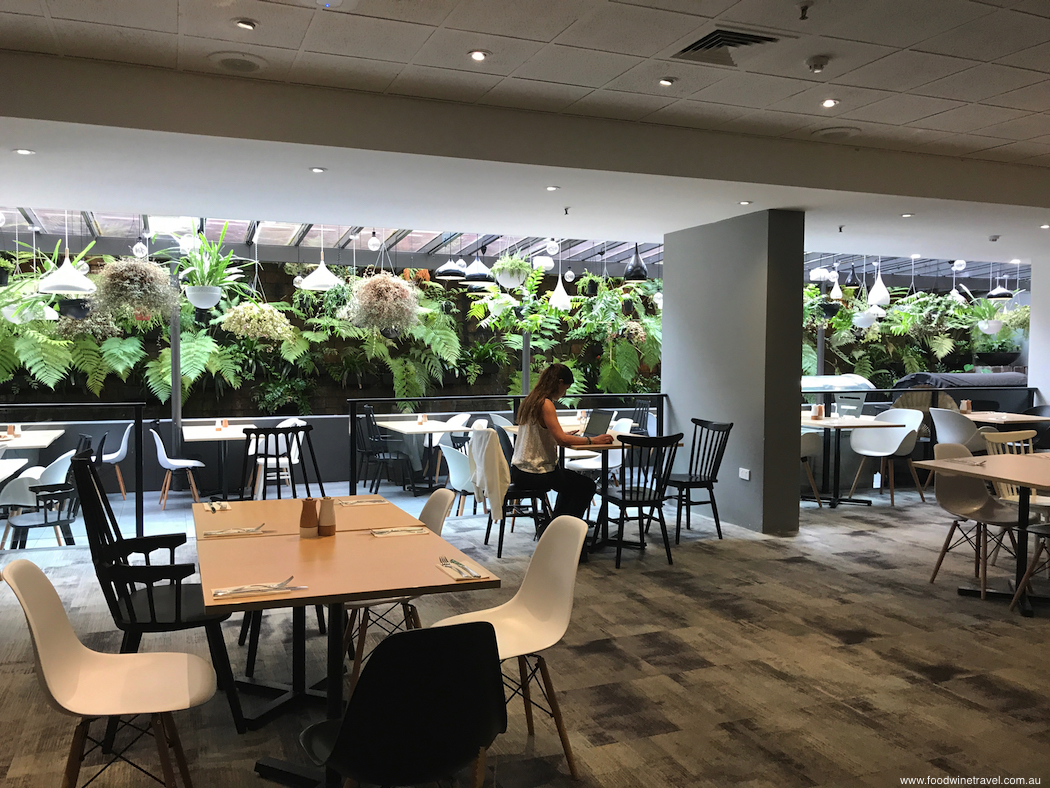 Gumtree Restaurant & Bar is not a venue you are likely to stumble upon. It's tucked away at the back of the Metro Aspire Hotel Sydney, which itself is somewhat hidden from view, being located in one of the quieter streets of Ultimo.
During our stay at the Metro Aspire, we had the privilege of dining in this relatively new establishment and we found that there was much to love about dining in the hotel restaurant. There's the convenience, of course – when you've arrived at a place tired and hungry, it's nice not to have to set foot outside the door.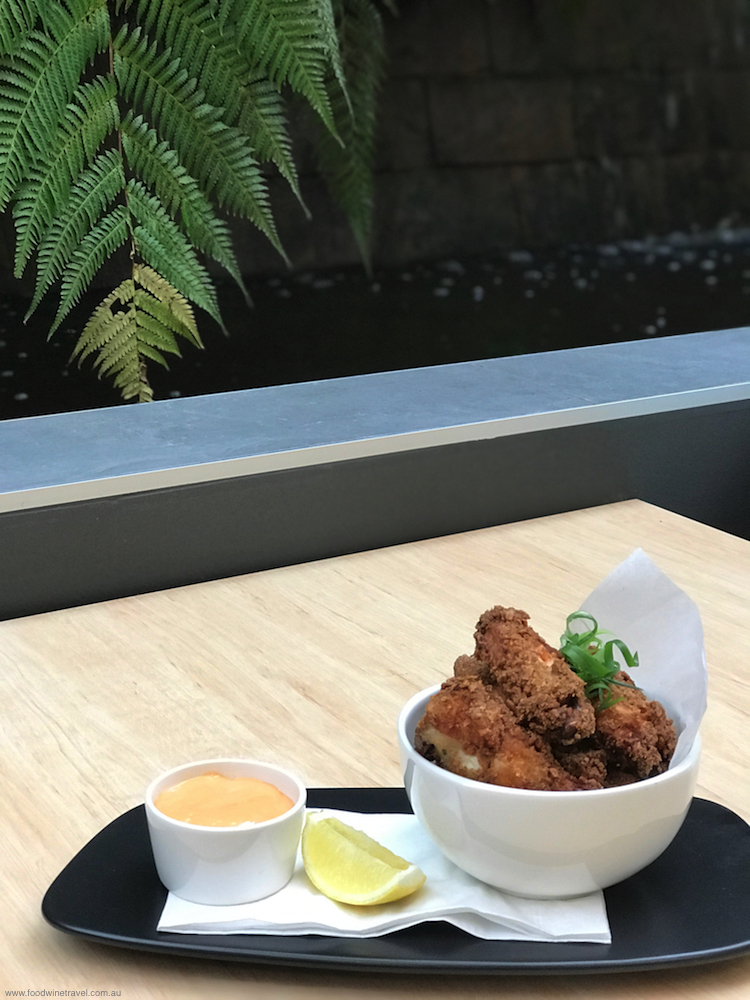 The restaurant has some really attractive specials to encourage people to stay in. Every night of the week, it has a different $15 special that includes a dish and a glass of Gumtree Lager, a beer brewed especially for the hotel. The dishes range from fish and chips on Monday, to chicken schnitzel on Saturday and roast on Sunday.
The main menu is very versatile, with a varied selection of starters/share plates, mains, and desserts that reflects the seasons and Australia's multicultural cuisine. Most of the produce is sourced locally, including seafood from the Pyrmont Fish Markets and fruit and vegetables from Flemington Markets.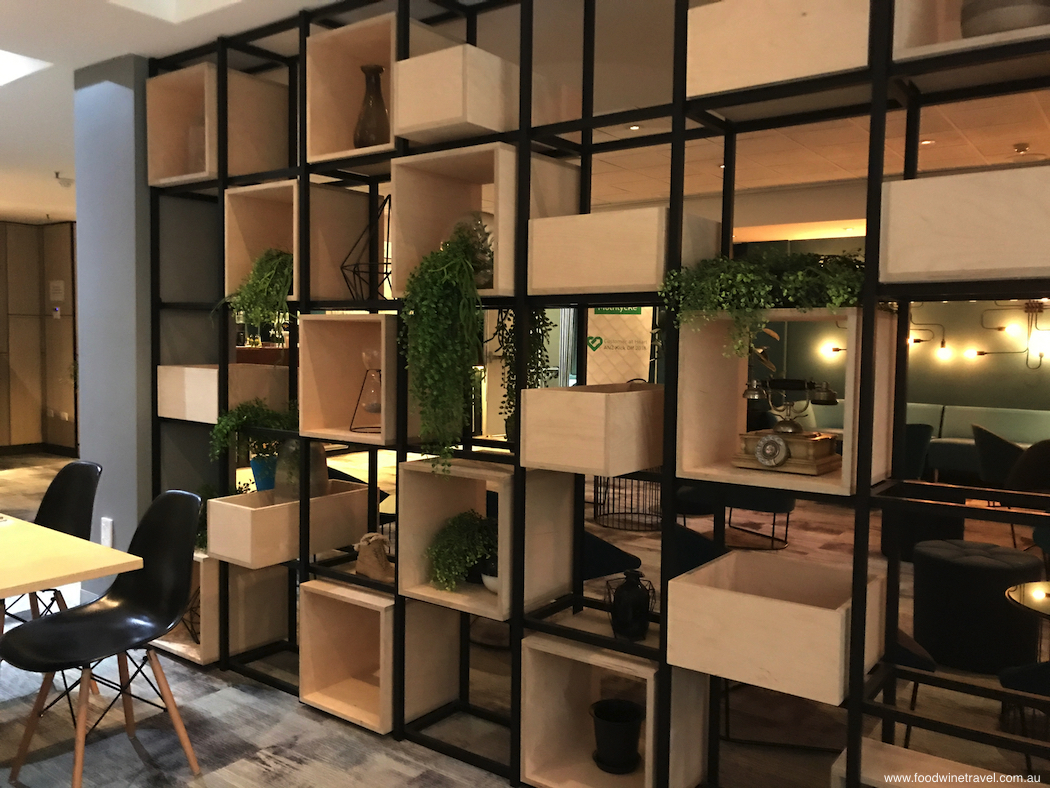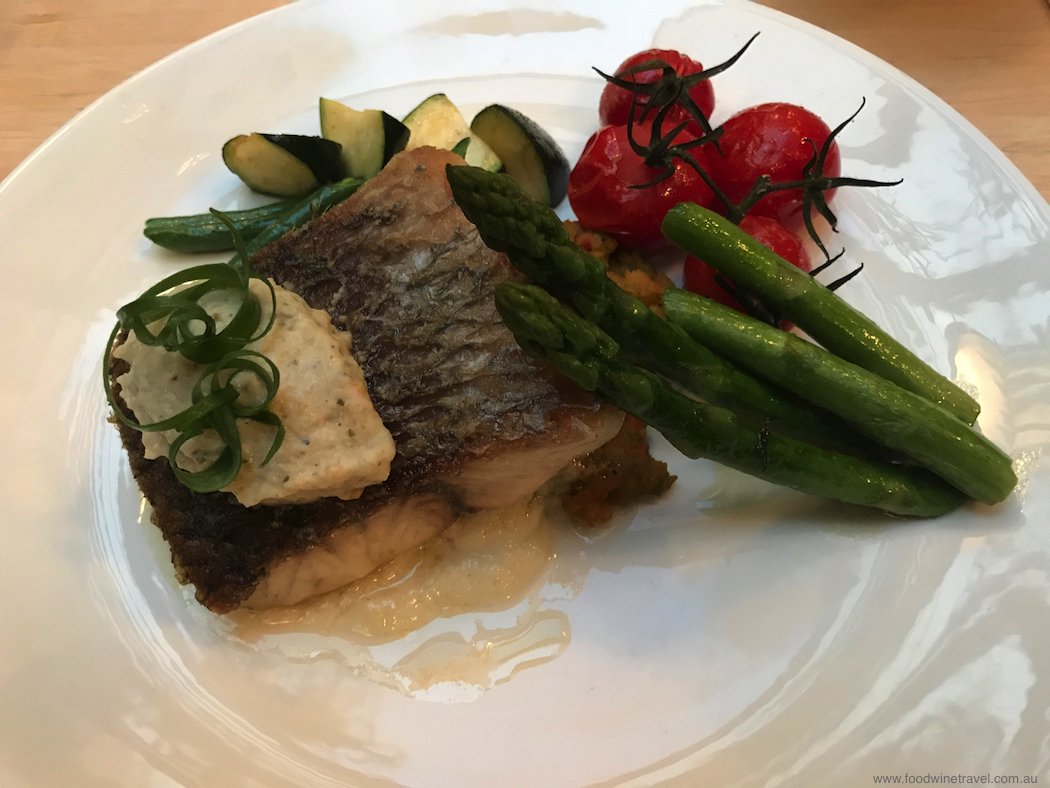 The menu includes half a dozen pizzas and burgers, in addition to a curry, fish dish, steak and other mains. Everything is very reasonably priced and there's a good selection of vegetarian and gluten-free offerings. My entrée of Seared scallops and cumin prawns (served on creamed corn and tomato kasundi) was an elegant, small dish in which we savoured every last morsel. Maurie's entrée, in contrast, was hearty and not one to be shy about: flavoursome Buttermilk fried chicken wings with a robust sriracha sauce.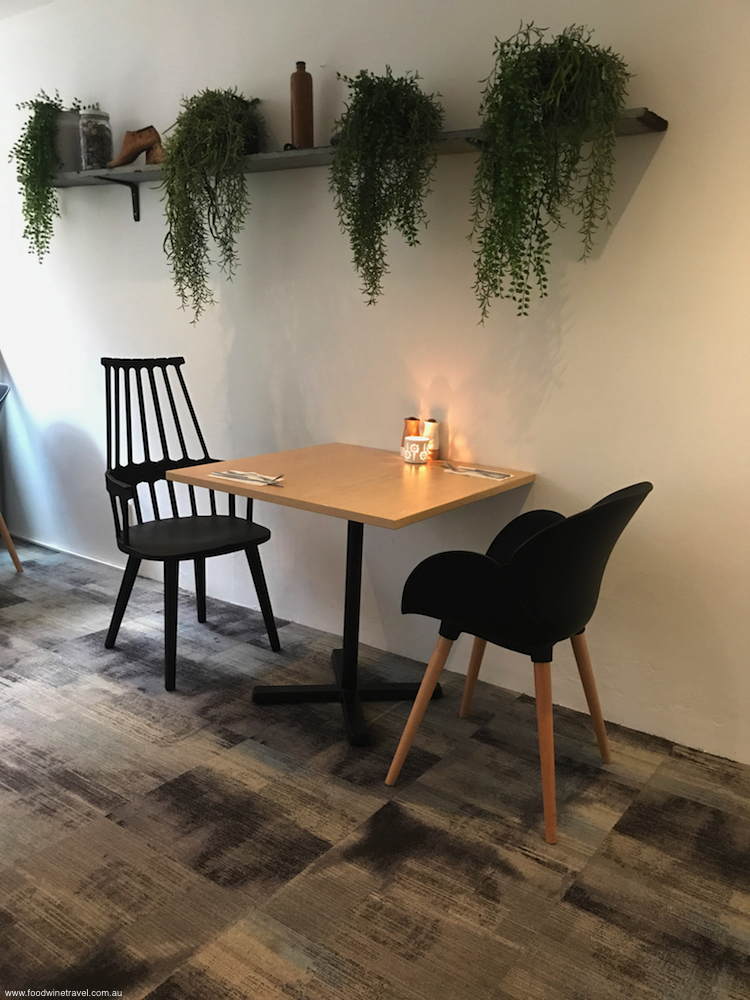 Then it was on to Grilled barramundi with smashed minted peas and fennel puree for him, and Smoked duck breast with potato fondant, wilted spinach and poached pear for me. But the highlight for us was the house-made Coconut panna cotta which was accompanied by a lychee and pineapple salsa – gorgeous tropical flavours that we love to eat and which seem particularly appropriate in a restaurant called Gumtree.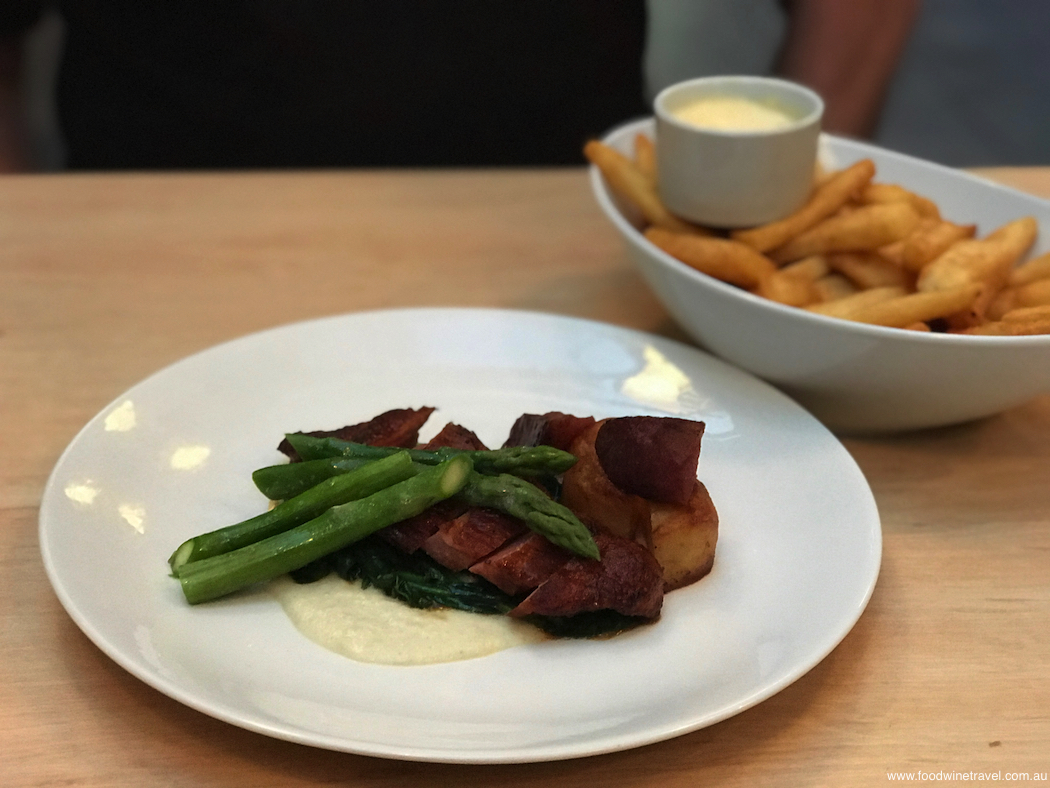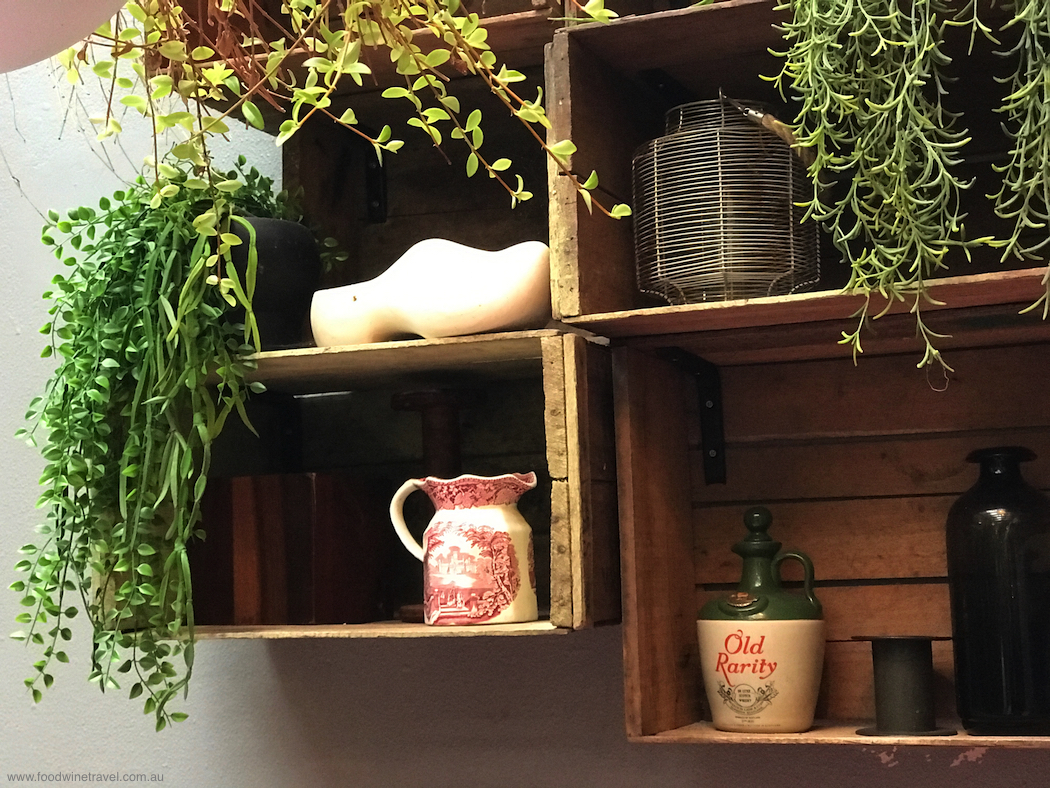 We drank a glass of Nose To Tail Red from Usher Tinkler Wines, a surprise find that perfectly suited this style of eating – easy-drinking with generous sweet fruit and a bit of oomph without being too heavy.
Gumtree Restaurant opened in mid-2017 and has a relaxed but very pleasant ambience. Water trickles down the restaurant's glass ceiling, and there's a wall of lush green ferns and hanging plants, creating the impression of eating outdoors even though you're not. It is beautifully lit at night and with easy-listening lounge music playing on the night we dined, we were in a happy space.
The restaurant's buffet breakfast is served from 6.30-9.30am during the week and until 10am on the weekends. Locals and in-house guests can choose from fresh seasonal fruit, fresh juice bar, breakfast cereal, hot dishes, quality breads/toast, pastries and excellent coffee. Dinner is served every night from 6pm.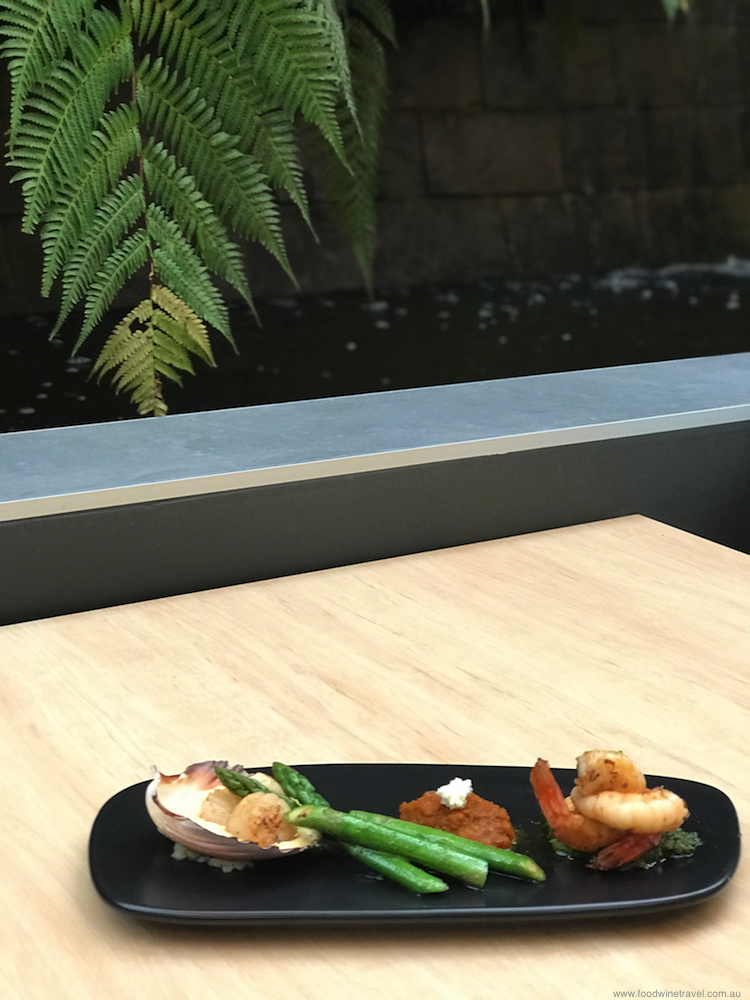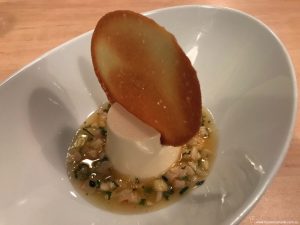 If you go:
Gumtree Restaurant & Bar
Metro Aspire Hotel Sydney
383-389 Bulwara Road
Ultimo NSW 2000
Australia
Reservations: +61 (0)2 9211 1499
www.metrohotels.com.au
Food Wine Travel dined as guests of the Metro Aspire Hotel Sydney and Gumtree Restaurant. Check out our separate post on the Metro Aspire Hotel Sydney.