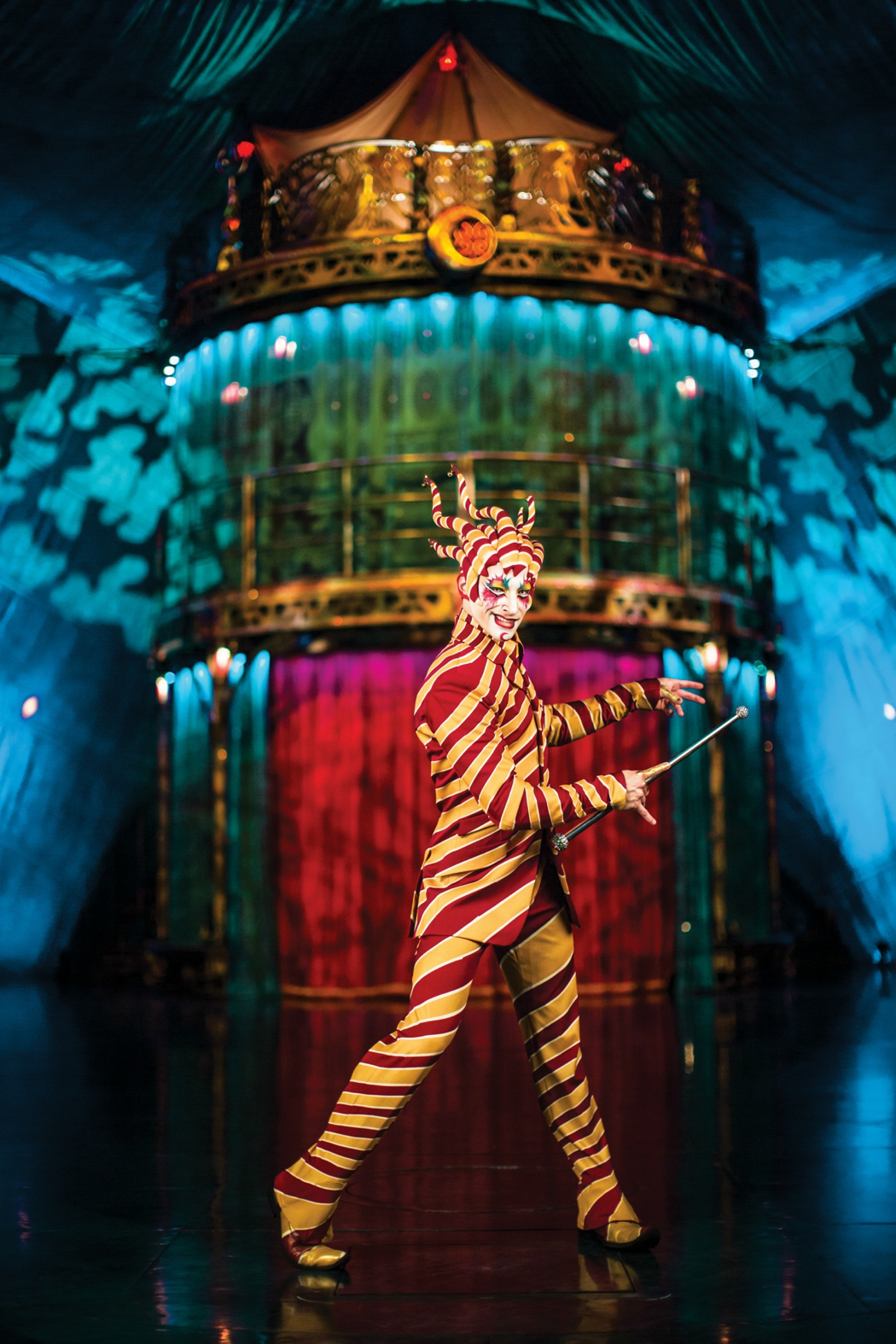 Cirque du Soleil is back in Brisbane under the familiar blue and yellow big top with its new show, Kooza. Featuring around 50 acrobats, magicians, musicians and artists, Kooza takes the audience on a spectacular adventure, experienced by the Innocent, whose guide, the Trickster, introduces him to a world of clowns, characters and carnival. The Innocent tries very hard, although not successfully, to become part of the action and is in awe of each new surprise as the acrobatic feats become breathtaking and then seemingly impossible.
The costumes are lavish and the set is as clever as you would expect from a circus that has been specializing in edge-of-seat experiences for more than 30 years. Most of us have seen contortionists, hoop artists, aerialists and acrobats before, but Cirque du Soleil performers are always just that much better and go just that bit further than what we've seen before. There's a whole mixture of themes and references associated with the acts, giving the audience a fast-moving feast of visual surprises and clowning.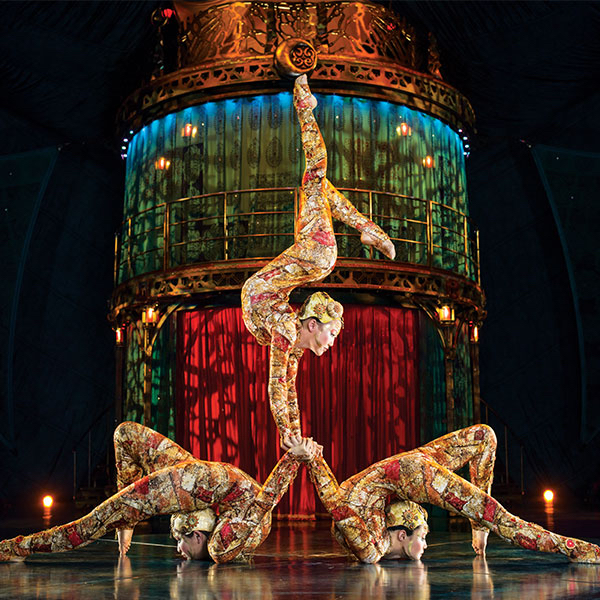 The three contortionists perform a spectacular routine and the Wheel of Death is simply heart-stopping with the routine regularly punctuated by the collective gasps of the audience. I was in awe of the Unicycle Duo and, if you've ever tried to ride one of these things you'll know how hard it is, even without having another person doing acrobatics on your head and shoulders.
Cirque du Soleil describes Kooza as a return to its origins, combining "two circus traditions – acrobatic performance and the art of clowning. The show highlights the physical demands of human performance in all its splendour and fragility, presented in a colourful mélange that emphasizes bold slapstick humour."
The physical demands, fragility and ever-present danger were starkly and unfortunately in evidence two nights after the November 24 premiere, when Brisbane's own acrobatic star Lisa Skinner fell about 5 meters from the Aerial Hoops. Thankfully, her prognosis appears to be good. Originally from Queensland, Lisa is an Olympic gymnast and has been with Cirque du Soleil since 2006.
Cirque du Soleil has a very good safety record but there are always dangers associated with the extraordinary acts performed by its acrobats. The sense of that danger and the successful accomplishment of magnificent feats are what keeps audiences coming back time after time. We just can't get enough of that heart-pounding excitement.
If you go:
What? Kooza by Cirque du Soleil
When? Until January 8, 2017
Where? The Big Top at Skygate, next to Brisbane Airport DFO. There is plenty of parking.
Ticketing: www.cirquedusoleil.com or 1800 036 685.
Photos supplied by Kath Rose & Associates. Food Wine Travel was a guest of Cirque du Soleil.