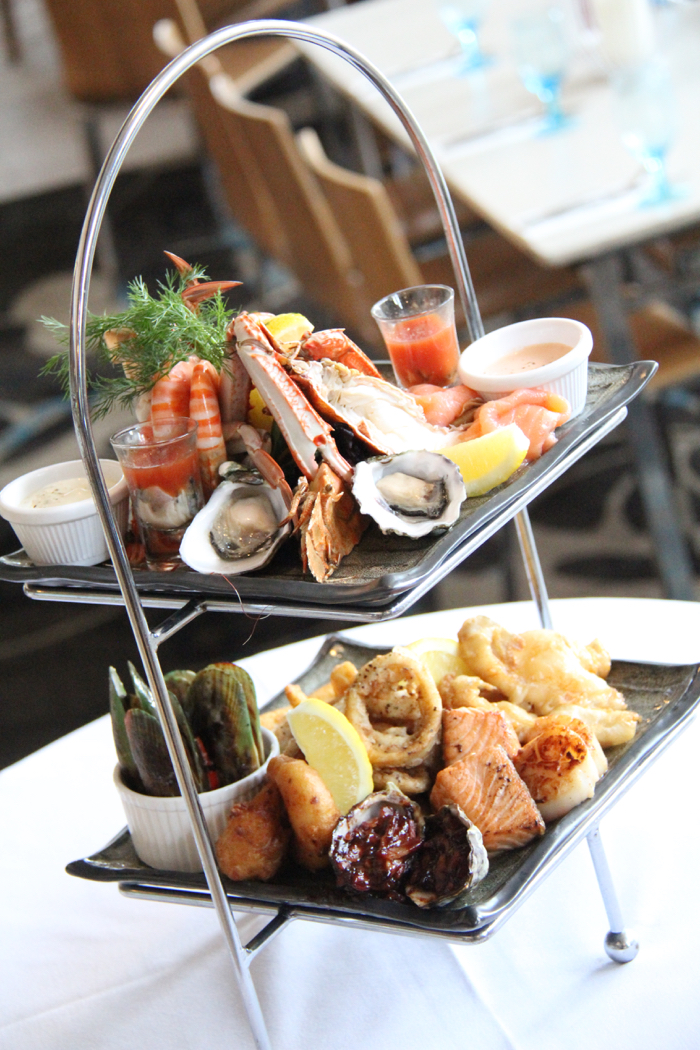 Despite the fact that we can see Restaurant Caribbee from our balcony, it's a rare treat for us to actually eat there. But we had family to stay recently and they were keen to check it out, and once everyone had spotted the seafood tier on the menu, well … we were hooked, line and sinker.
It's a good-looking restaurant – the jewel in Redcliffe's crown, you might say. Located on the ground floor of Oaks Mon Komo hotel, it looks out over Moreton Bay and has a vaguely (read, very vaguely) Caribbean-inspired décor, hence the name. There's an alfresco dining area with tropical gardens, and the ambience is all very relaxed.
It's the perfect setting to enjoy the local seafood, which came out on a tier serving two people for $99. The top tier held cold seafood including Coffin Bay oysters, Moreton Bay tiger prawns, Tasmanian smoked salmon and, my favourite, Moreton Bay bugs, which were succulent and sweet. They came with little bowls of dipping sauces, including pink seafood sauce and a delicious Tahitian lime ginger syrup.
The bottom tier held cooked seafood including pan-seared fish fillets, pan-seared scallops, steamed mussels, oysters Kilpatrick oysters, grilled Tiger prawns, chips and a very generous mound of salt & pepper calamari. Much of the seafood is sourced locally, a lot of it from Moreton Bay itself, though the lovely big scallops were imported.
We were impressed with the variety and quality of the seafood, and the presentation certainly offered that wow factor moment.
Fact File:
Restaurant Caribbee
Oaks Mon Komo Hotel
101 Marine Parade, Redcliffe
Tel: 1300 524 404
www.oakshotelsresorts.com
Photo supplied by the hotel but we paid for the meal ourselves.