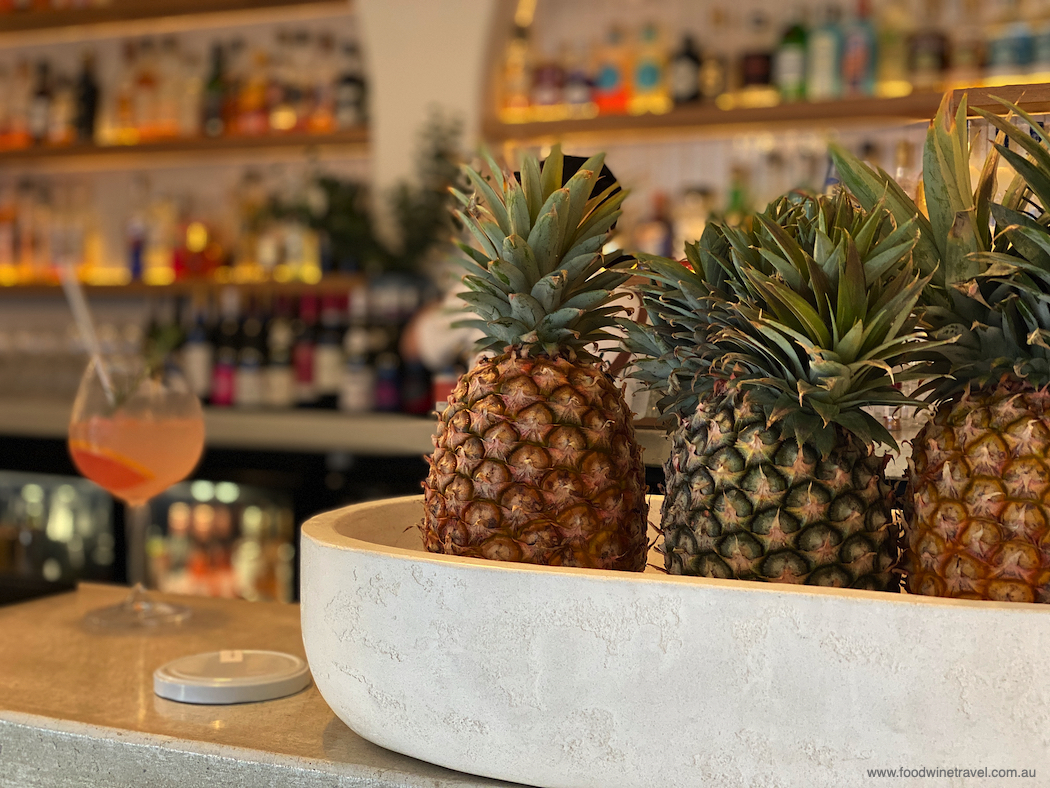 We've always enjoyed our visits to Sanctuary Cove, not least because it's an opportunity to lust after some very expensive boats in the marina and some gorgeous homewares in the very smart shops. The Marine Village has some excellent bars and restaurants but they're a bit of a secret, known mostly to locals. That's a pity, because it's an easy run from Brisbane and the Gold Coast, and it's definitely worth turning off the highway to see what's in store.
We last visited Sanctuary Cove nearly three years ago and it was certainly time for an update. So, on a recent glorious spring day, we did a progressive lunch giving us a taste of five venues, starting off with an old favourite, Dragon Cove, and ending up at a swish new bar, Destino. That last one made us feel like we were kicking back on a Greek island – until Covid provided a painful reality check. It was a bit like travelling the world when you're not travelling the world.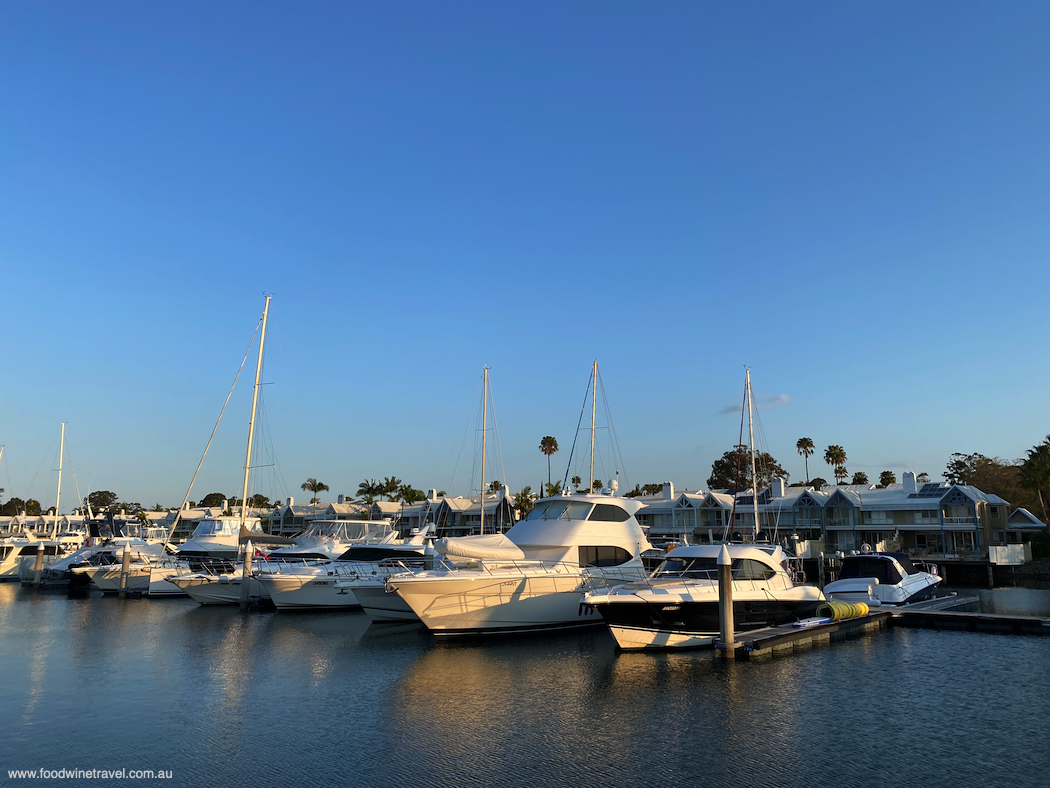 ---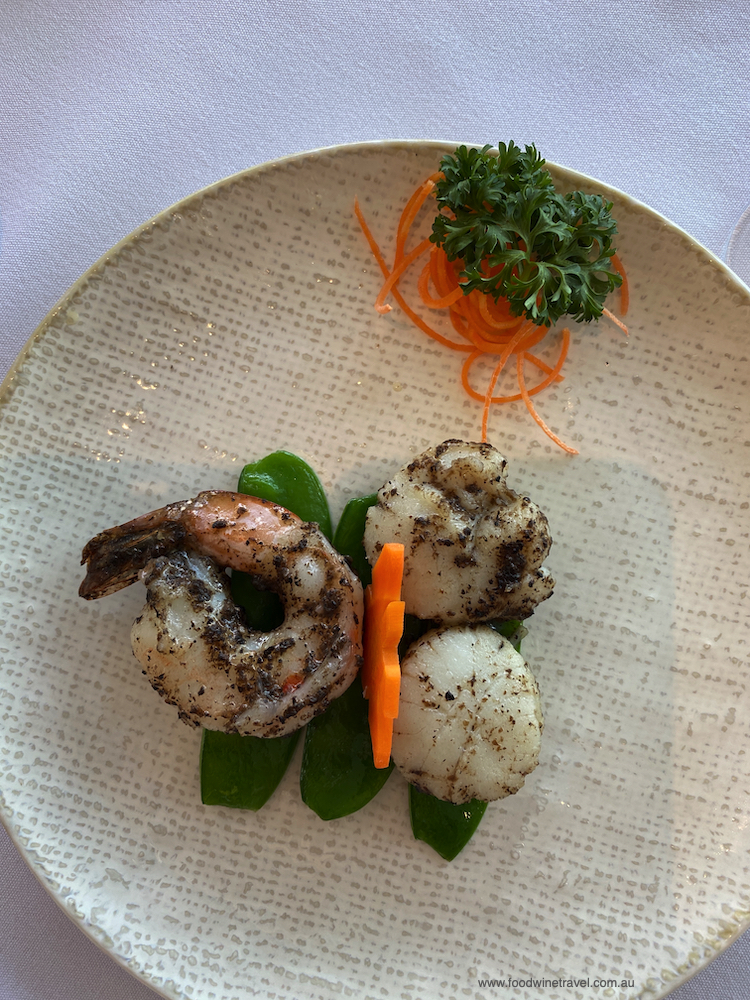 Dragon Cove
A Sanctuary Cove stalwart, Dragon Cove is a spacious restaurant with floor-to-ceiling windows overlooking the marina. Its authentic Chinese dishes have a loyal following, especially the Peking Duck, which is cooked fresh and carved at the table.
We enjoyed two appetizers, a simple chicken and rice noodle salad, and an artfully arranged plate of mixed seafood (prawn and scallops, wok-fried with truffle). Delicate and delicious, they hit the spot with a glass of light, refreshing Alberto Nani Prosecco.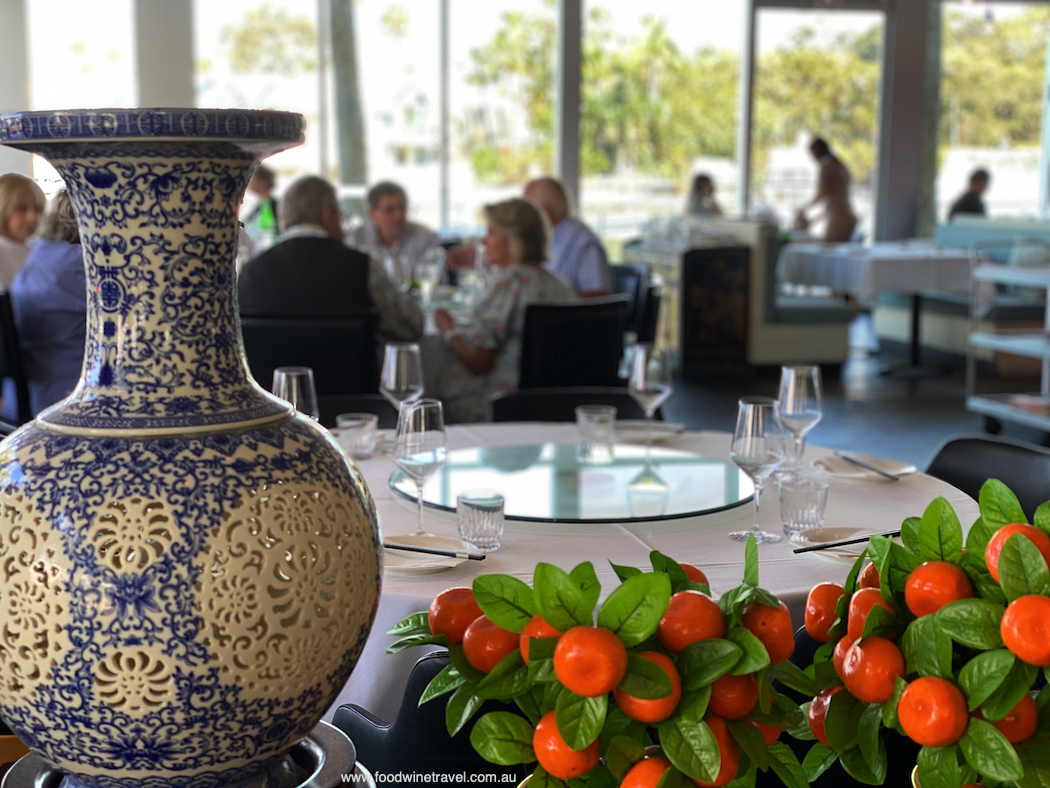 ---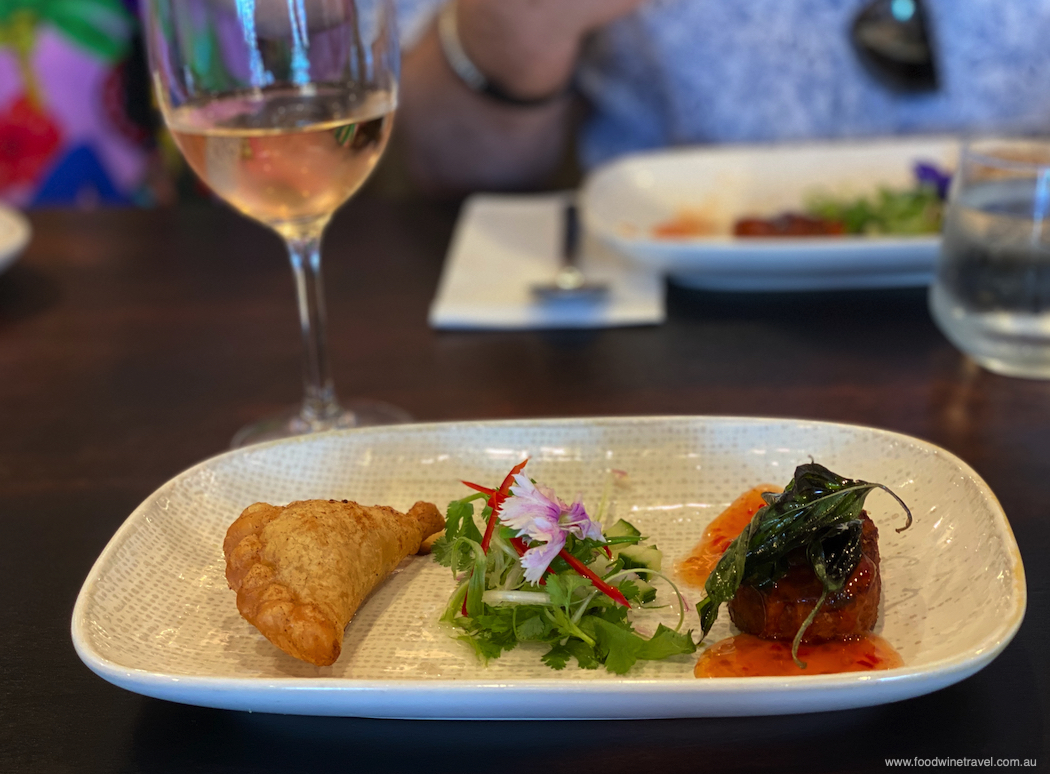 Chim Thai
New kid on the block Chim Thai serves a mix of modern and traditional Thai flavours. It was hard to choose a favourite from the entrées, which we enjoyed with a glass of La Vie En Rose, a classic Côtes de Provence Rosé.
The steamed bun with duck, pickled radish, coriander and spring onion was slathered with sweet mayo which, I have to confess, had me hooked. We also enjoyed a chicken curry puff, snapper fish cake with sweet chilli sauce, and beautifully tender chicken satay with cucumber salsa and peanut sauce.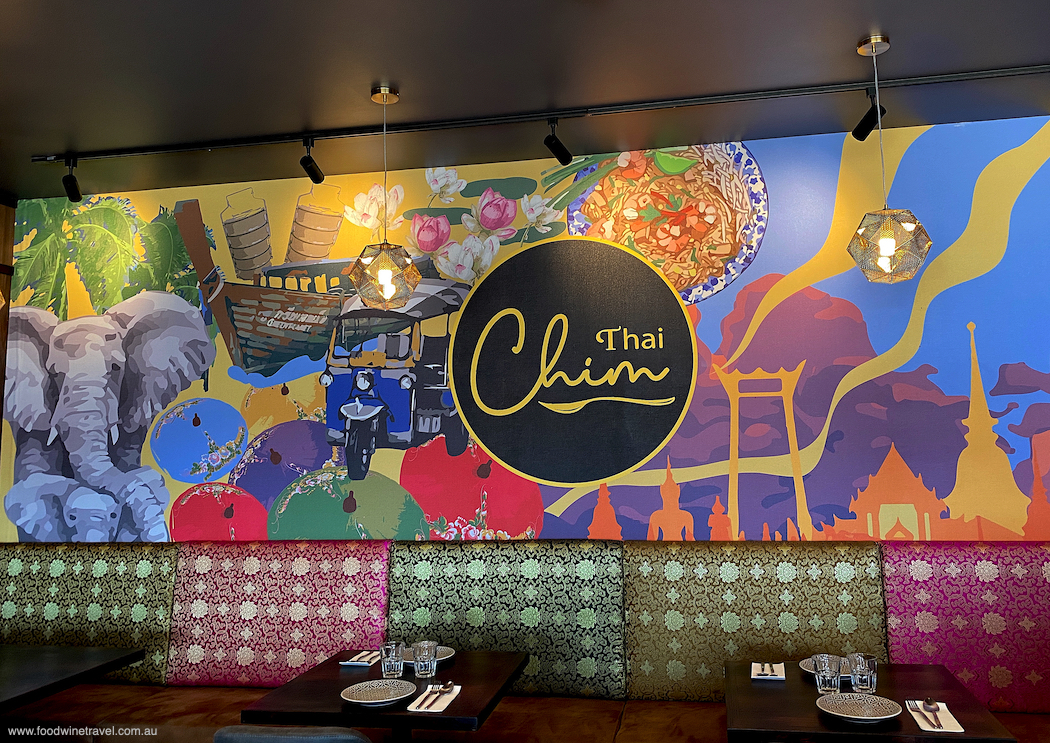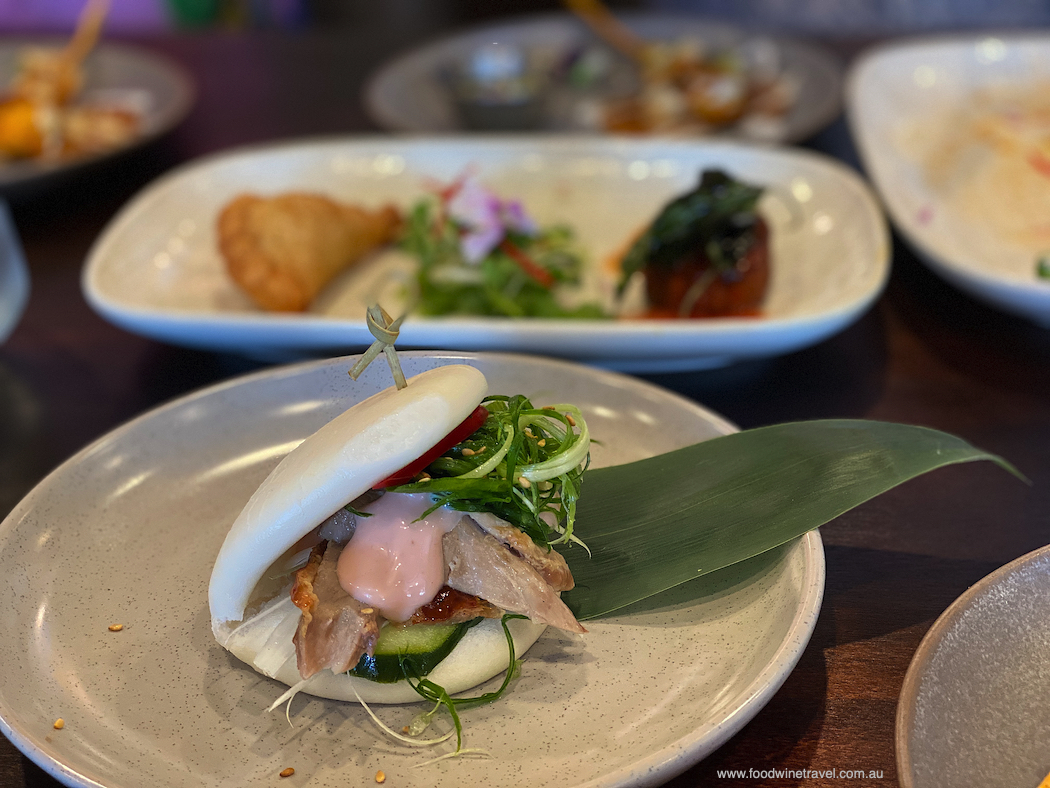 ---
Red Steakhouse & Bar
Red Steakhouse is another newcomer, in its present incarnation at least. The space was previously occupied by another steakhouse, Black Angus Bar & Grill. Spacious and modern, it has floor-to-ceiling glass offering enviable views of the superyachts moored in the marina. Steak is the hero here, categorised according to cut, marble score and grass-fed/grain-fed.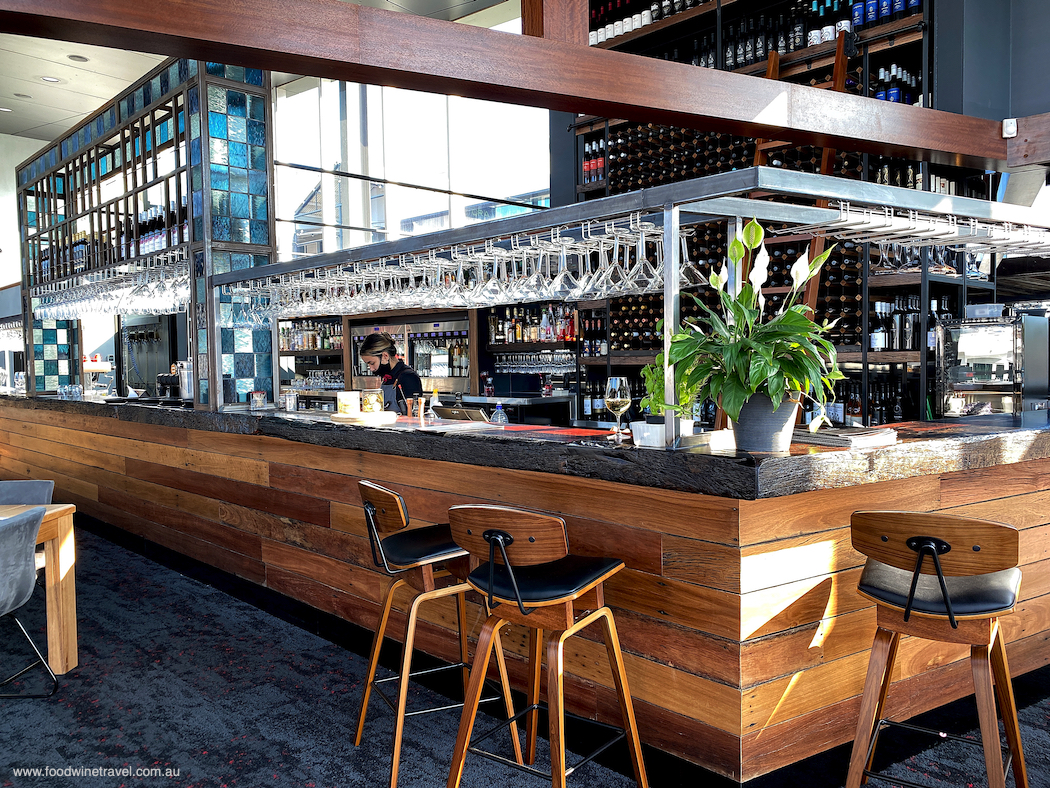 Head chef Luke Reeves presented his take on "meat and three veg", braised beef cheek with garlic mash, slow-roasted baby carrots, kale chips, and red wine jus. The meat was marinated overnight in red wine then slowly braised for 5½ hours. Melt-in-the-mouth tender, it literally fell off the fork.
A glass of McLaren Vale Shiraz was the perfect match. Pieri Occasione is a big, rich, silky-smooth red, made in the ripasso style (dried skins making contact with the juice for added concentration and flavour).
Red Steakhouse has a great wine list and a state-of-the-art Enomatic dispensing system that enables you to taste some exceptional wines by the glass. Here's your chance to enjoy a glass of 2017 Rockford Basket Press Shiraz, 2013 Torbreck Run Rig Shiraz Viognier or 1993 Penfolds Grange without having to mortgage the house.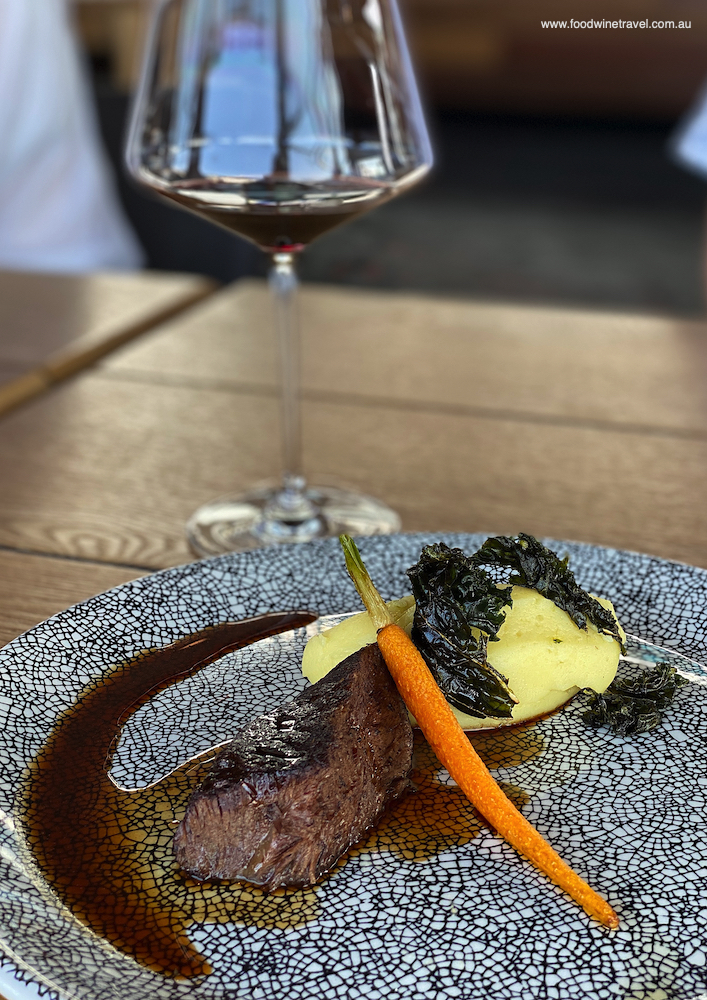 ---
Rosé Gelateria
Pretty-in-pink Rosé Gelateria is an Instagrammer's delight. Opened in May, it is the first hospitality business for Bronson Tucker and Diana Prinz. It offers at least a dozen flavours of gelato and sorbet, its signature gelato served in the shape of a rose. It also serves Brasserie pastries, Mark Daniels' macarons, and coffee from Supreme Roasters in Yatala.
If you enjoy affogato, you'll love the way they do it here, with rock salt caramel gelato rather than the usual vanilla. With a raspberry macaron on the side, this is a delicious sweet treat that we'll definitely be returning for. We love the sound of their high tea with sweet and savoury treats followed by an affogato or Italian gelato.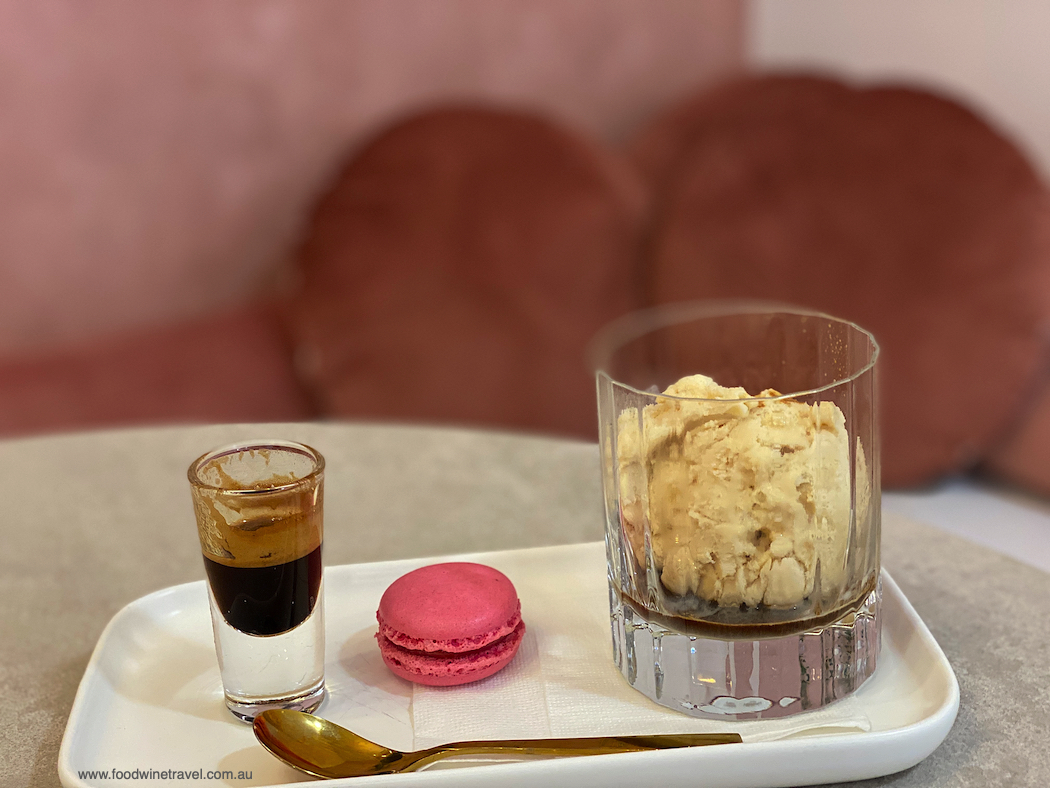 ---
Destino Wine & Cocktail Bar
Destino Wine & Cocktail Bar transitions effortlessly from selling homewares and coffee by day to sophisticated cocktails and wine by night – or you can do as we did and indulge in the cocktails by day! Owners Craig and Lisa Chilvers fell in love with the beach bars in Mykonos, Santorini and Ibiza, and there's a little bit of all three in Destino.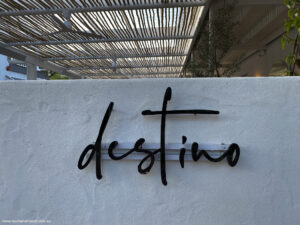 Sun-drenched wooden tables groan with grazing platters of dips, breads, marinated olives and imported cheeses, the perfect accompaniment for divine creations such as Strawberry Fields (peach liqueur, vodka, lime & strawberry puree), Santorini Spritz (lavender syrup, Ink gin, Prosecco, soda and lemon), Lemon meringue (limoncello, hazelnut liqueur, lemon curd & meringue) and Popcorn & Coffee Martini (popcorn syrup, espresso, kahlua, vodka & marshmallow popcorn). Yum, yum and more yum!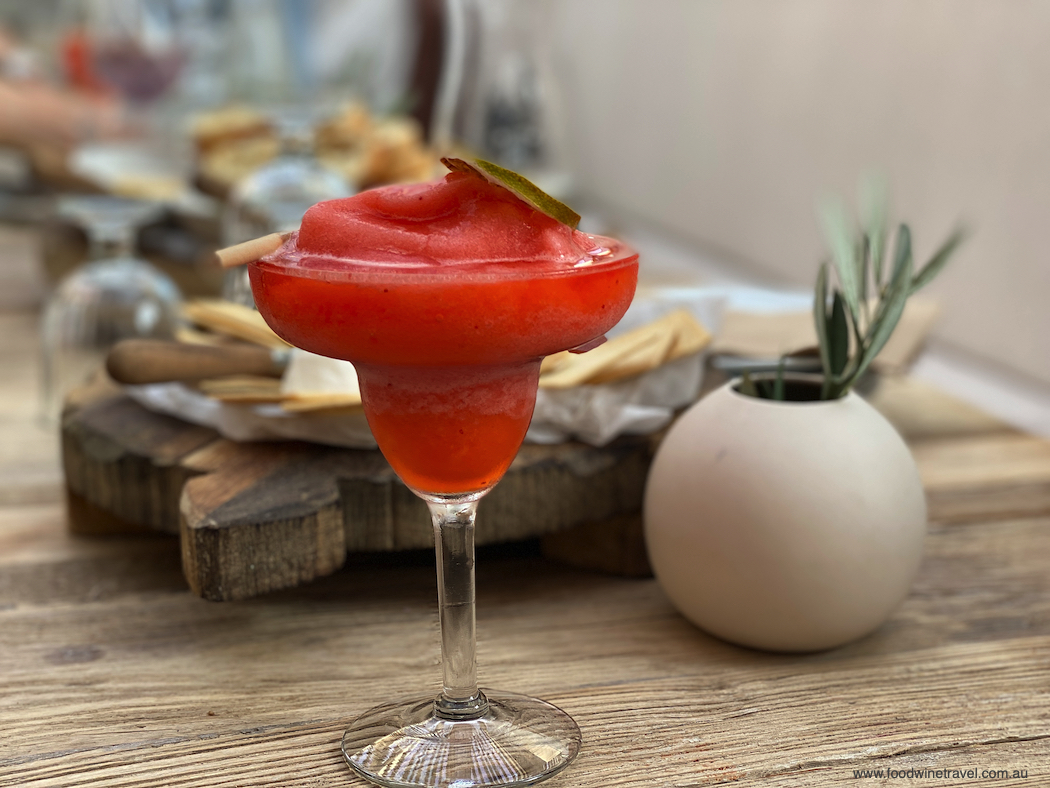 Destino sells an extensive range of European and Australian wines, Campos coffee, Byron Bay Tea Company teas, and Fever Tree soft drinks. If you've ever been to a restaurant and fallen in love with the décor and the tableware such that you wished you could take it home with you, well, here at Destino you can. The bar extends into a shop selling the most gorgeous homewares imaginable. On Sundays, there's live music. We've already pencilled it in for a return visit.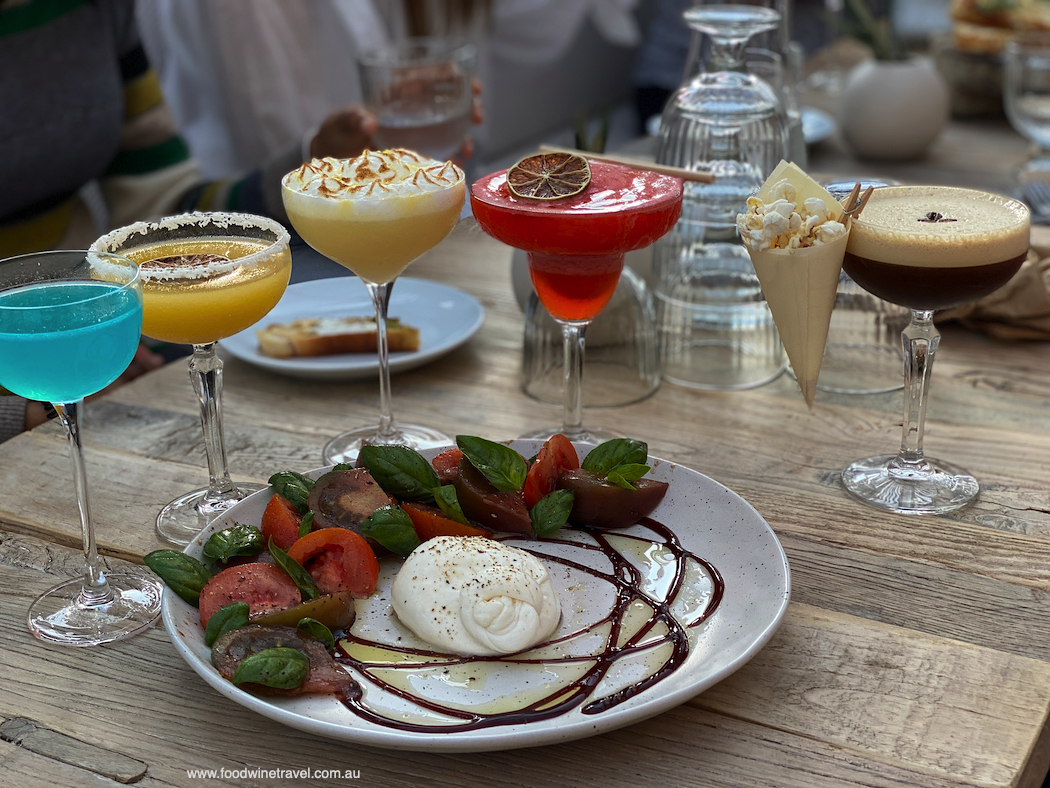 With thanks to Sanctuary Cove and the various operators for hosting us for this fabulous progressive lunch.
Here's a cute parting view of kangaroos grazing in the Marine Village: