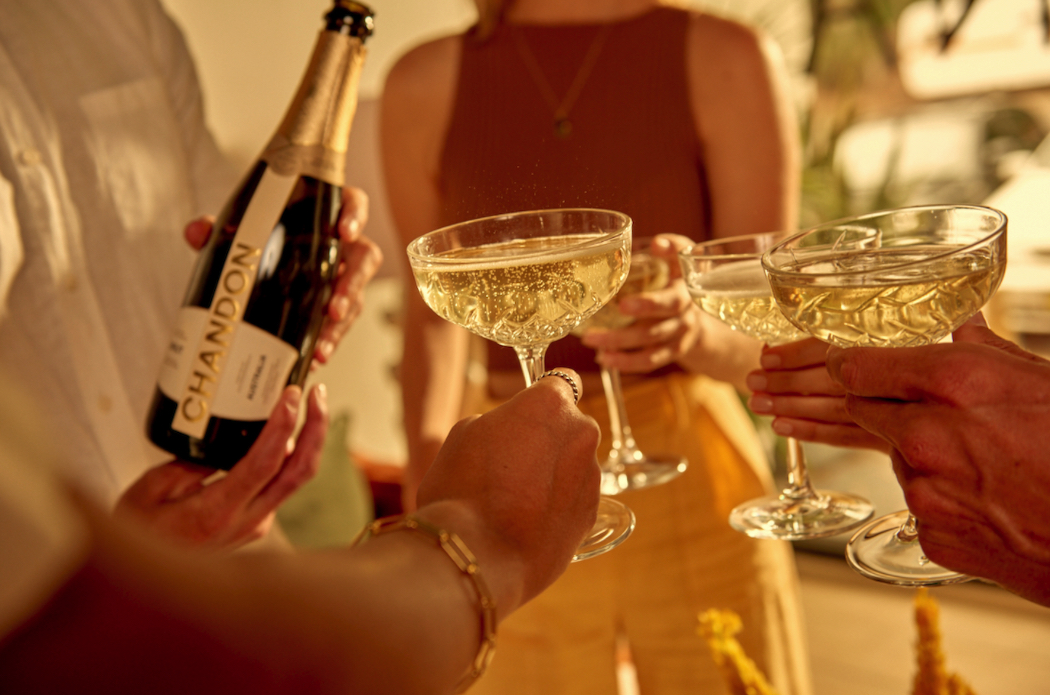 Chandon, part of the Moët Hennessy conglomerate, produces sparkling wine on four continents, leading it to describe itself somewhat quaintly as "the only domain on which the sun never sets".
The brand was founded in Argentina in 1959, when Robert Jean de Vogüé, the then President of Moët & Chandon, had the vision to produce a luxury sparkling wine outside of Champagne. Today there are Chandon wineries in Argentina, California, Brazil, China, India and Australia.
The Australian operation was set up in 1986 by the late Dr Tony Jordan, one of this country's most celebrated winemakers. He passed away in August 2019 but his legacy lives on in the outstanding wines produced at Chandon's Yarra Valley winery.
The operation continues under the careful guidance of winemaking director Dan Buckle, who says the Australian winery and its five sister wineries still embrace a "spirit of adventure". "Somehow, the 2020 fiasco has brought us even closer together as a sparkling winemaking family," he says.
To mark its 35th anniversary this year, Chandon underwent an eye-catching re-brand, with new packaging that includes the brand logo embossed in a vertical strip down the front of the bottle.
Drawing on fruit from its vineyards in the Yarra Valley, Strathbogie Ranges and Whitlands, Chandon produces a wide range of sparkling wine styles at various price points. Its most popular wines are its non-vintage (NV) Brut, Rosé and Blanc de Blancs.
"They are often the first introduction that many of our customers have into the Chandon wines, and so we place a great deal of importance on continuing to, ever so slightly, tweak and improve them year-on-year," says Buckle.
Chandon Brut, $25: Creamy with subtle brioche notes, this NV blend has flavours of pear and citrus, refreshing acidity and fine bubbles. Consumers love this one: it represents more than 80% of Chandon's total production.
Chandon Rosé, $25: A party favourite with a gorgeous rose-petal pink hue, it has hints of strawberry with a little bit of zest and nougat/hazelnut.
Chandon Blanc de Blancs, $25:  This NV Chardonnay is bursting with bright citrus and stone fruit flavours and a lovely gentle acidity. It's such an easy wine to drink, any time, any place.
Chandon Blanc de Blancs 2016, $39: The 2016 vintage Blanc de Blancs takes it up a notch with seductive layers of spice and toastiness. Very elegant with fragrant floral aromas and a silky mouthfeel.
More information: chandon.com.au
Follow the link here for more of our favourite wine picks.
This story originally appeared in PS News.