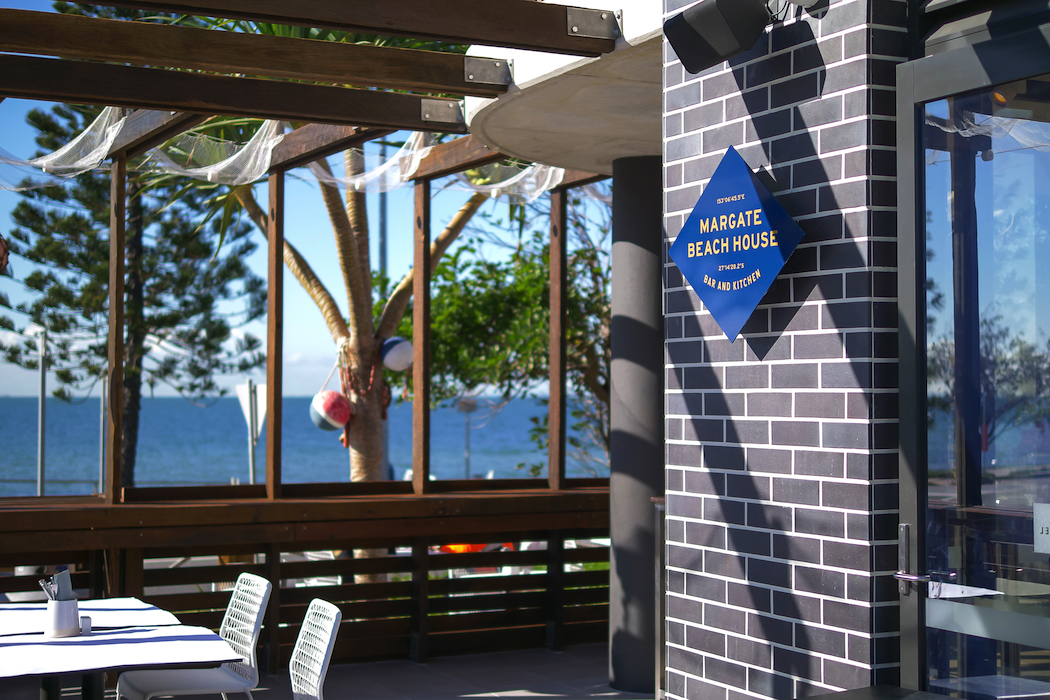 As a resident of the Redcliffe Peninsula, it's great to see the peninsula coming of age, with sophisticated cafés, restaurants and hotels, yet still retaining the casual beachside vibe which we love about the place. The Sebel Margate Beach is perfectly in tune with its seaside location, being a small, low-rise hotel with a relaxed, contemporary décor.
Historical photos in each of the 58 guest rooms point to the Peninsula's long history as a seaside getaway, harking back to the days when families arrived by steamer at Redcliffe Jetty so that they could enjoy the fresh air and feel the sand between their toes. If only there was a regular ferry service to downtown Brisbane now like there was then.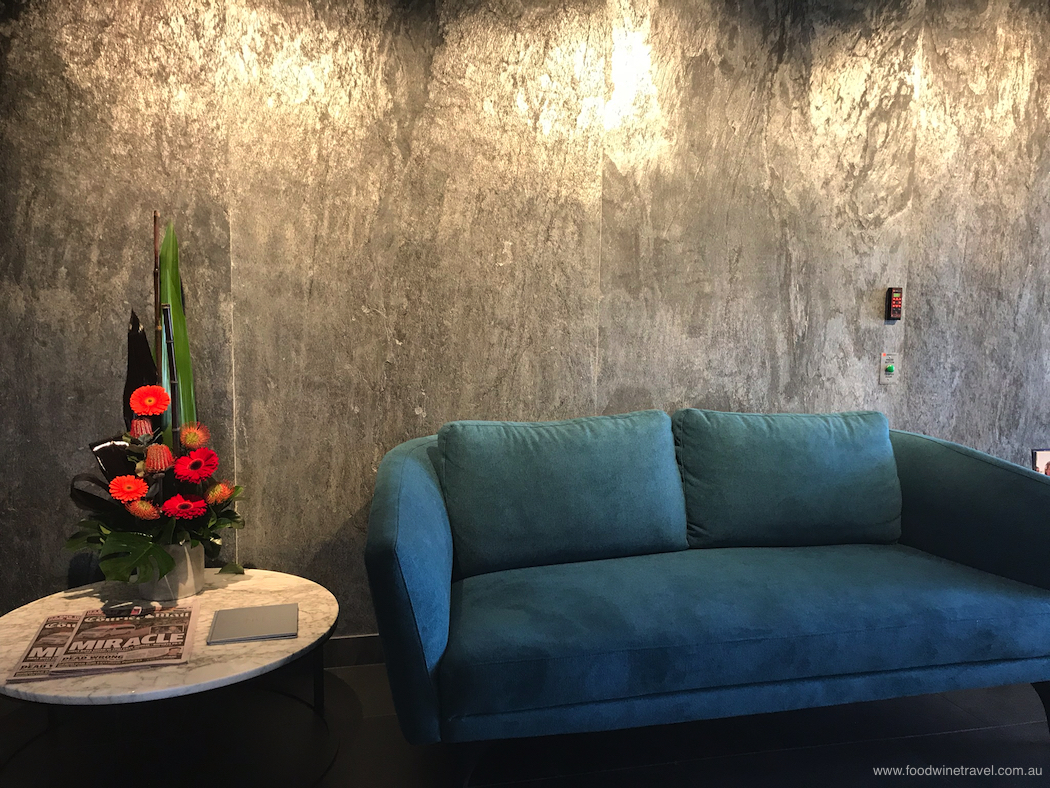 Built at a cost of $15 million, The Sebel opened in May and has already become a popular hub for locals for casual dining and celebrations. Located across the road from Margate Beach, with views stretching out across Moreton Bay, the 4.5 star hotel is part of the Accor group of hotels.
It was designed by SGM-LCD's Siobhan Gomes McNabb, who said she was aiming for not just a beachy look but elements of "boho and urban chic, hipster, luxury, club, nature, and experience". What that translates into is some really beautiful lighting, furnishings and finishes, such as a feature wall of silvery metallic slate in the entrance lobby which shimmers like sand dunes on a sun-lit beach. A blue couch and a striking arrangement of fresh flowers add a spot of bright colour.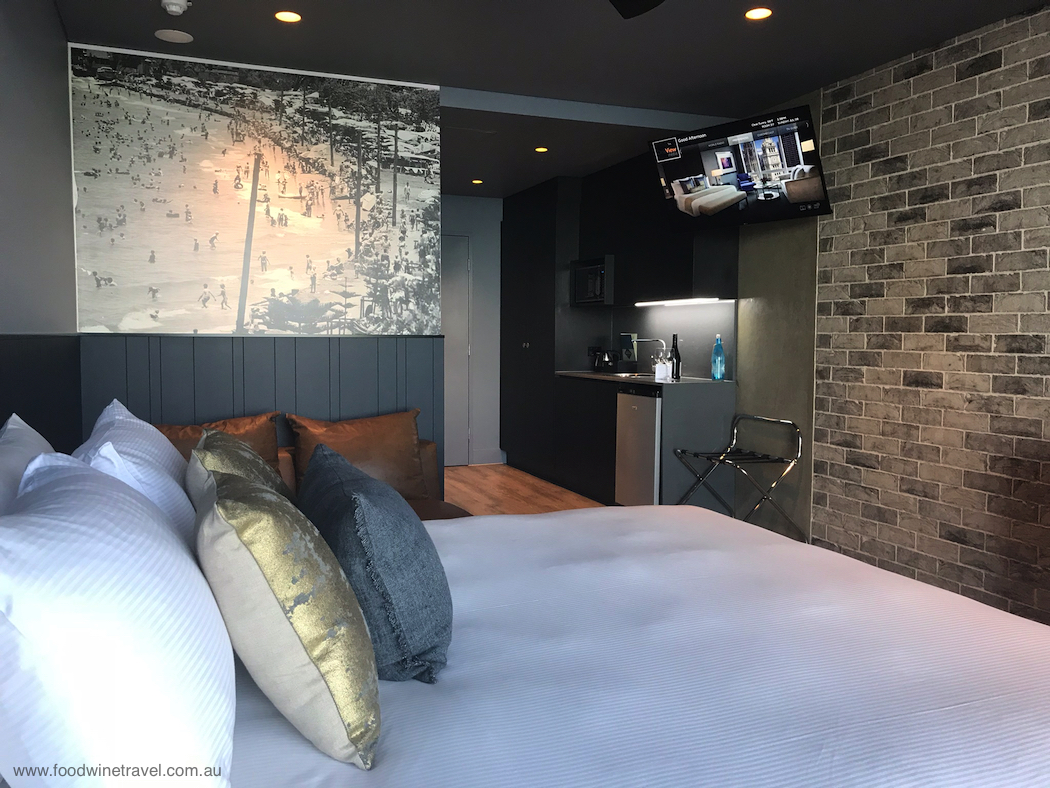 The guest rooms are decorated in two themes. Those on the lower floors have silvery grey walls and ceilings, with silvery flecks in the timber joinery, and vibrant blue feature tiles in the ensuites. Those on the top two floors feature moody greys and dark rich blues, with grey tiles and blackened timber joinery.
Exposed brick walls and concrete ceilings add an industrial look, highlighted by distressed leather couches and chairs designed by Danish company Wendelbo. The rooms aren't huge but they do feature a small kitchenette with minibar fridge and microwave oven. As mentioned earlier, the art walls are one of my favourite features, the historical seaside murals providing a vignette that is uniquely Redcliffe.
The rooftop terrace, bar and pool have beautiful views of the bay and will surely become one of the Peninsula's most sought after spaces. Unfortunately it is open only to house guests and functions. Perhaps this is something that could be re-considered as it would seem like a commercial opportunity lost.
The public areas are at street level, with an integrated bar and dining area spilling out onto a terrace overlooking the beach. If you haven't experienced the Peninsula beaches, you've been missing out on something wonderful – there are no waves but they are beautiful sandy beaches with an immaculately maintained foreshore that is a joy to walk, jog or cycle along. The Sebel has free bikes for its guests to use.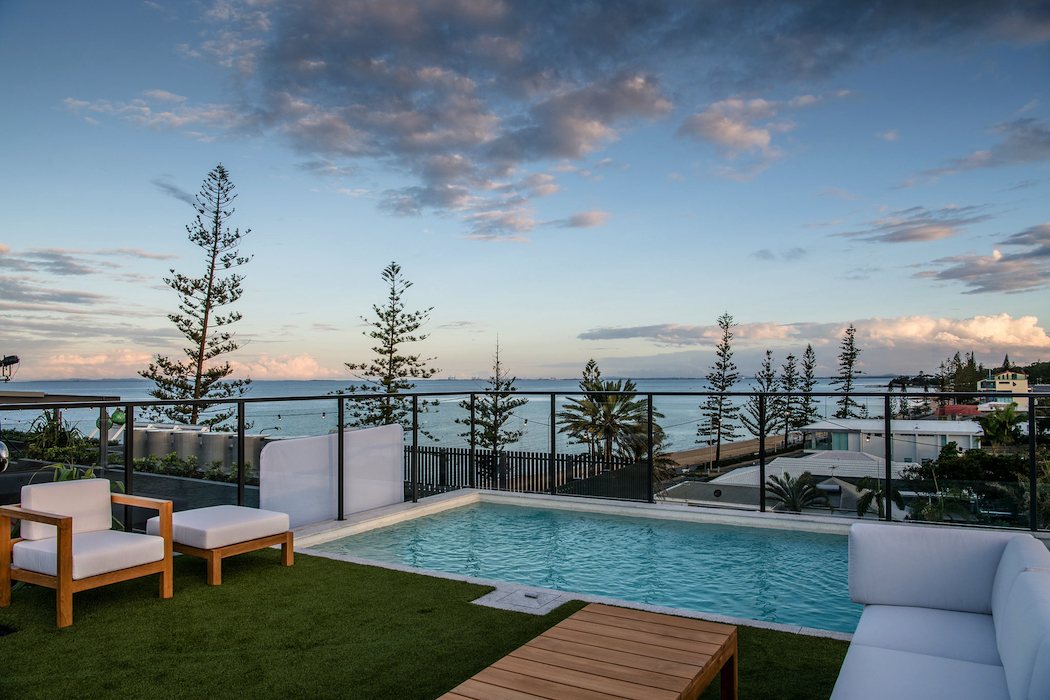 Margate Beach House, the onsite restaurant, is open for breakfast, lunch and dinner seven days a week. Breakfast begins with locally roasted Wolff coffee and a small menu of café favourites, but by night the space transforms into a bistro-style restaurant with a modern Australian menu, specialty cocktails and craft beers. The seafood platter is impressive to say the least, with an assortment of raw, cooked and cured seafood including oysters, bugs, scallops, sashimi tuna, calamari, and smoked salmon ($120 for two). What a feast and what a spot to enjoy it in.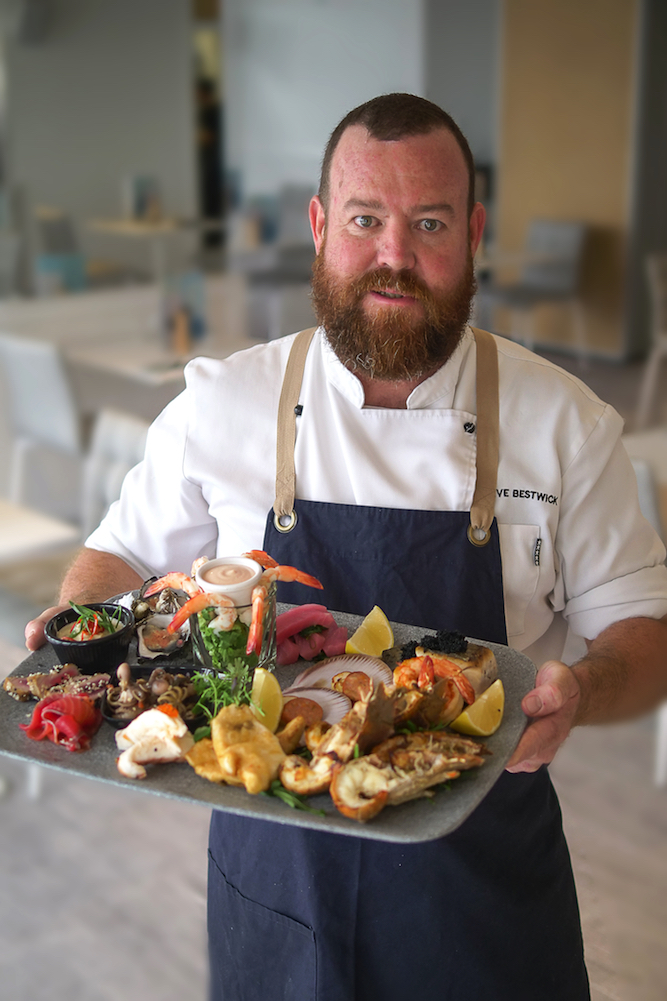 Situated on the corner of Margate Parade and McCulloch Avenue, The Sebel is a 45-minute drive to Brisbane's CBD and close to Brisbane airport. I might be biased but there's much to do in the area, from water sports and skydiving, to some great little galleries and museums such as the Redcliffe Historical Museum which has recently been expanded.
And, finally, you can always do what the locals like us do and hang out at some of the Peninsula's many great coffee shops.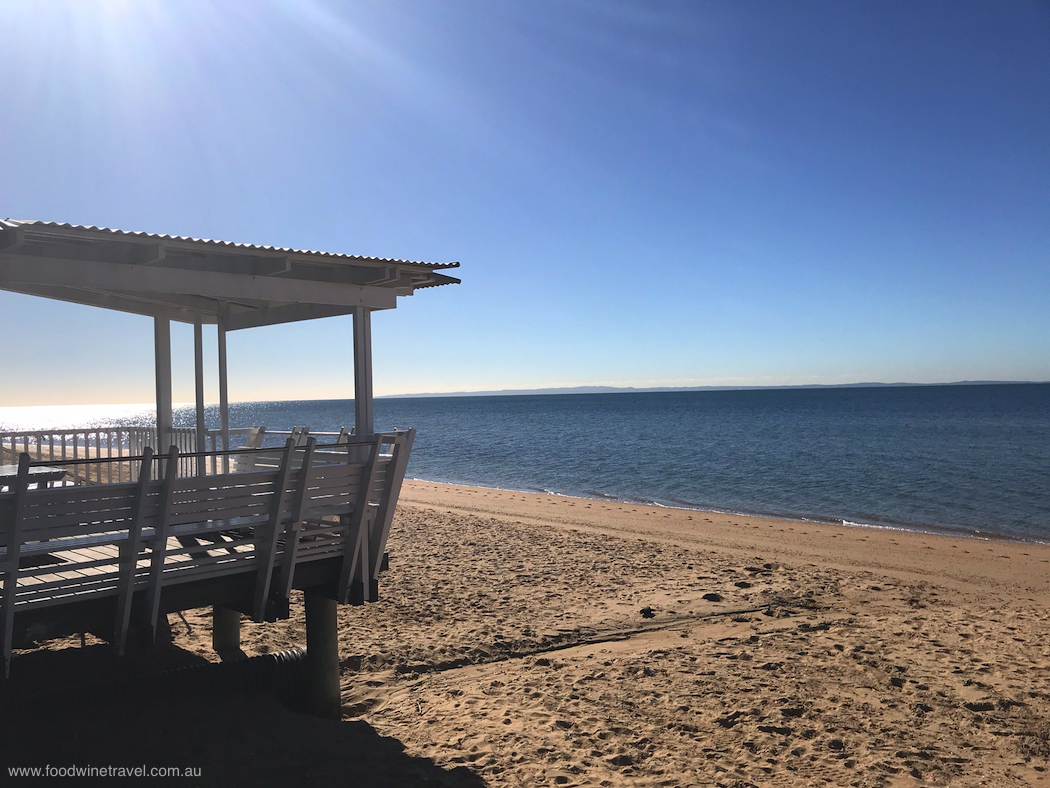 If you go:
The Sebel Margate Beach
1 Mcculloch Avenue,
Margate Beach
Brisbane Qld 4019
Australia
Tel: +61 (0)7 3448 3400
www.margatebeachhouse.com.au
With thanks to The Sebel Margate Beach for hosting our one-night stay. We stayed in Room 317. Our own photos are tagged as such. Other photos were supplied by Accor and used with their permission.